Marbella and Ibiza Blog
Amàre Beach Hotels
Amàre Beach Hotel Ibiza opens its doors today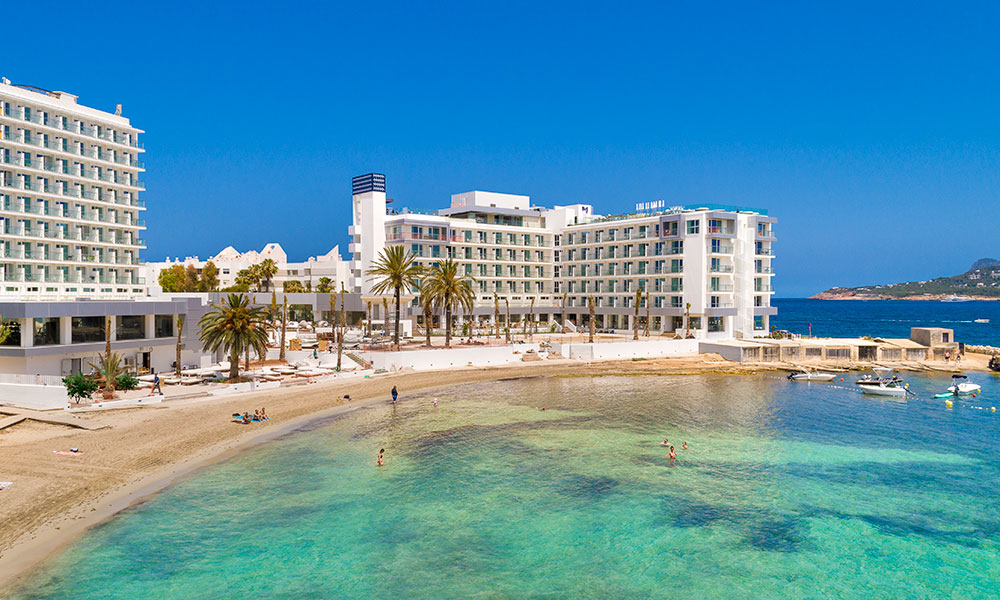 Amàre Beach Hotel Ibiza opens its doors today
This is the second hotel run by Fuerte Group Hotels under the Amàre brand, and the first establishment that the chain has opened outside Andalucia.
With the addition of this 366-room hotel recommended for adults, the group has positioned itself as one of the only hotel companies present in both Marbella and Ibiza, two glamorous destinations that have much in common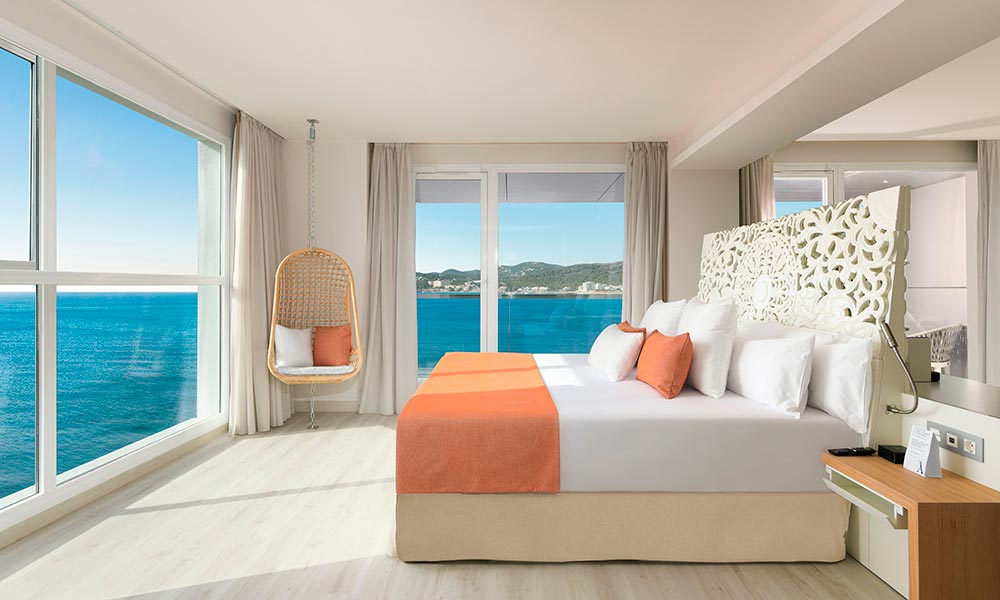 24 June 2019. Thanks to the efforts made at both a construction and operational level, Fuerte Group Hotels has managed to bring forward the opening of Amàre Beach Hotel Ibiza (Sant Josep de Sa Talaia, Ibiza) by more than a week. It is the second hotel to be opened under the Amàre brand, and the first from outside Andalucia to join the group. Therefore, instead of opening its doors at the beginning of July, this establishment that is recommended for adults, with its 366 rooms (more than 80% of which have sea views), and which enjoys an exceptional beachfront location, has opened today, 24 June, to the delight of all of its guests. The group is convinced that it won't take long for it to become a benchmark for design and a well-known creator of multi-sensory experiences, just like its counterpart in Marbella (Amàre Marbella Beach Hotel).
According to Oliver Cramer, director of operations at Amàre Hotels: "it has been easier than we thought to implement certain standards. Firstly because Marbella and Ibiza are quite similar destinations; secondly, because some of the most experienced heads of department have moved to the island to implement all their 'know how', making the transition easier; and finally, but perhaps most importantly, because we have had an excellent response from professionals in Ibiza, which has allowed us to attract talent. There are some very well-educated people there who have been able to perfectly understand our philosophy in just a few weeks".
"It is a very special product, with a great personality, the fruit of the work of many people and the execution of a detailed plan of intricate work that achieves great effects. Guests perceive it in a natural way, without realising that their feeling of plenitude is caused by an endless number of details: the aroma used to give a scent to common areas and rooms; the background music in gathering points, which changes as the day goes on; and the joyful, neutral and Mediterranean colours that make the rooms cosier, inviting our visitors to relax and enjoy a unique and unforgettable holiday, among many other aspects", explains Inmaculada López-Leyton, director of Amàre Beach Hotel Ibiza.
A benchmark for cuisine and entertainment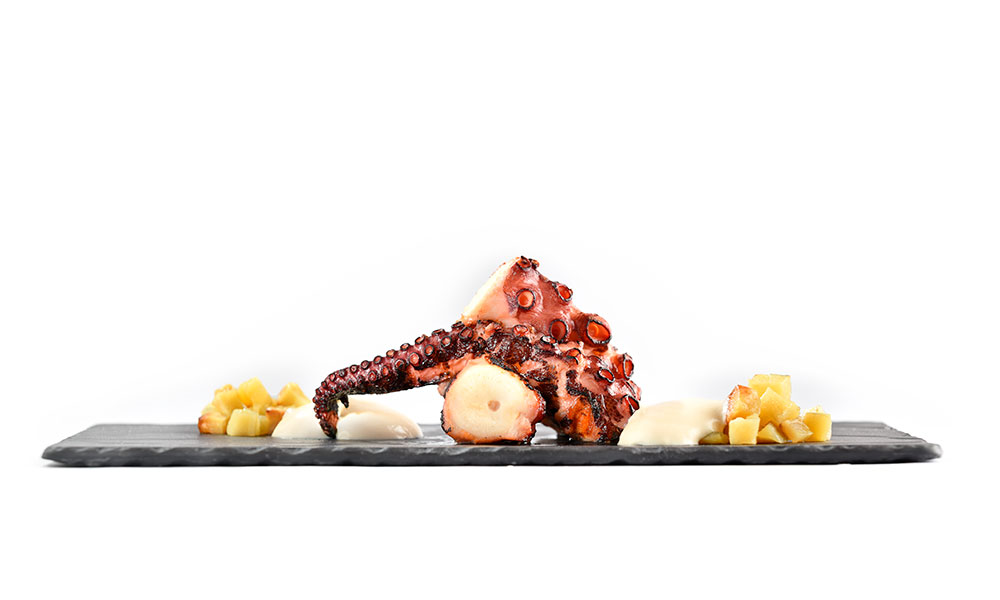 One of the elements that makes Amàre Beach Hotel Ibiza a winner is its range of culinary options. Few hotels are fortunate enough to open their doors with the endorsement of two greats from the world of cuisine and cocktails: the first is Michelin starred chef Mauricio Giovanini, who has opened Hayaca restaurant, specialising in Latin fusion cuisine, on the hotel's rooftop; and the second is renowned barman Diego Cabrera, whose Madrid-based venue was chosen in 2017 as one of the "World's 50 best bars". He has designed the menu for the Belvue rooftop bar, a magical spot from where guests can enjoy one of the best sunsets over the island's sea every day.
In addition, Amàre Beach Hotel Ibiza was created with an 'arty' touch, particularly in two of its spaces: Amáre Club, which is the social centre of the establishment and is divided up into 3 areas (Amàre Lounge, Amàre Pool and Amàre Beach) designed for rest, sunbathing on sophisticated sun beds, eating and taking a dip in the sea or in one of its 2 swimming pools; and the 'rooftop', with a stunning infinity pool, from where it is possible to enjoy unforgettable views without getting out of the water. In both spaces, during the day and in the evening pleasant background music alternates with live music shows and sets by well-known DJ's.
Healthy holidays with sea views

Couples and groups of friends who choose Amàre hotels appreciate a healthy lifestyle. Amàre Beach Hotel Ibiza has taken this into account at its Mare Nostrum buffet restaurant, which is committed to high quality local products; it was also a consideration when selecting its range of supplementary services with the inclusion of its well-appointed Amàre Fitness by Technogym, open 24 hours per day with wonderful sea views; Wellness by Germaine de Capuccini and a range of different activities such as yoga, bike rides, jet skis and diving, among others. In addition, the hotel, which is located in an exclusive corner of Cala de Bou (Sant Josep de Sa Talaia), has a jetty, from which it is possible to travel by boat to other parts of the island.