Marbella and Ibiza Blog
Amàre Beach Hotels
Amàre Marbella the secret to hold the best private parties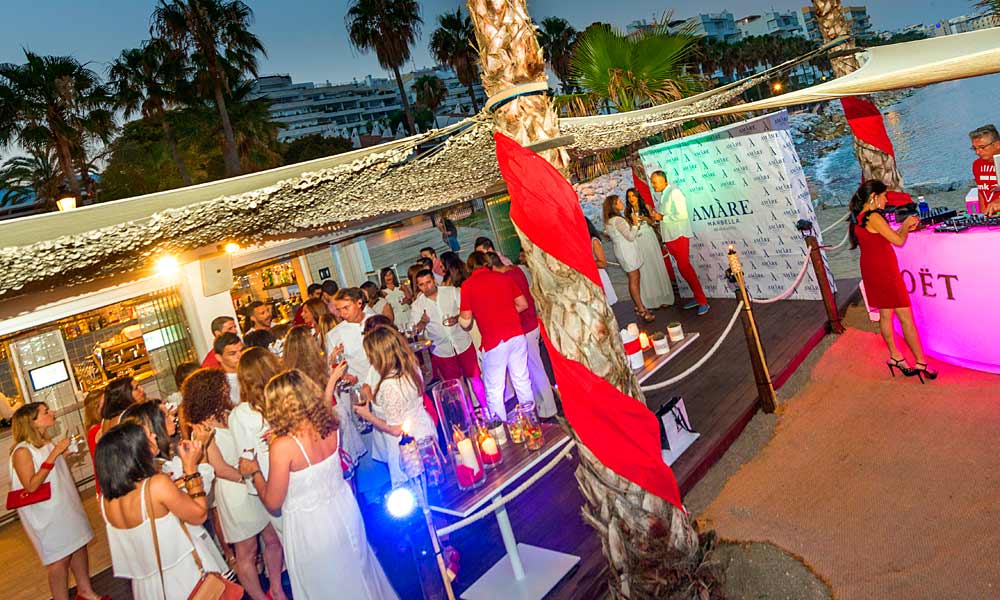 Amàre Marbella the secret to hold the best private parties
Are you thinking in having your party in a different, private and exclusive way?
Let's go party. You give the pretext and Amare Marbella provides the rest: an exclusive space so spectacular as the surroundings where the hotel is located, next to the old town and waterfront.

Amàre White & Red Party
The 3 essentials so that your party is unforgettable!
Although at first it does not seem so, one of the most important elements of a party is the presentation of the same, i.e., the space or the surroundings in which is located. Whether you're on the outside or inside, the decoration should be consistent with the type of party that you throw.
1.       Essential element of private events
Would you like to keep your guests happy? Then, you must have food, don't even joke about it! But, are you going to cook it yourself? No! Better leave it to a professional, so in Amare Marbella we have a spectacular team who will take care of everything, this also brings an air of distinction and cache to private events. Let others cook for you, they will do it better than good!
2.       The music accompanying the evening
Regardless of the type of party that you have to organize (themed beach party, etc.), the music is an essential element to create a pleasant and relaxed atmosphere. If your party is a quiet and relaxed celebration, what better than a jazz, blues or folk band accompanying your chat? If, on the other hand, your party is more vibrant, the music will get you to dance and bang your head all that you need. In this case, is advisable to hire either a band of live music or a DJ.
3.       Surprise your guests!
If what you want is to celebrate one of the most entertaining and original private parties ever made, we will help you to get it! You can hire a theater group that delights you with a brief theatrical piece, or you can count with the performance of a comedian that will get smiles on all the assistants. In the event that you enjoy the art of flamenco, you can hire a flamenco group which will dance, sing and get 'olés' throughout the room. Live a memorable party.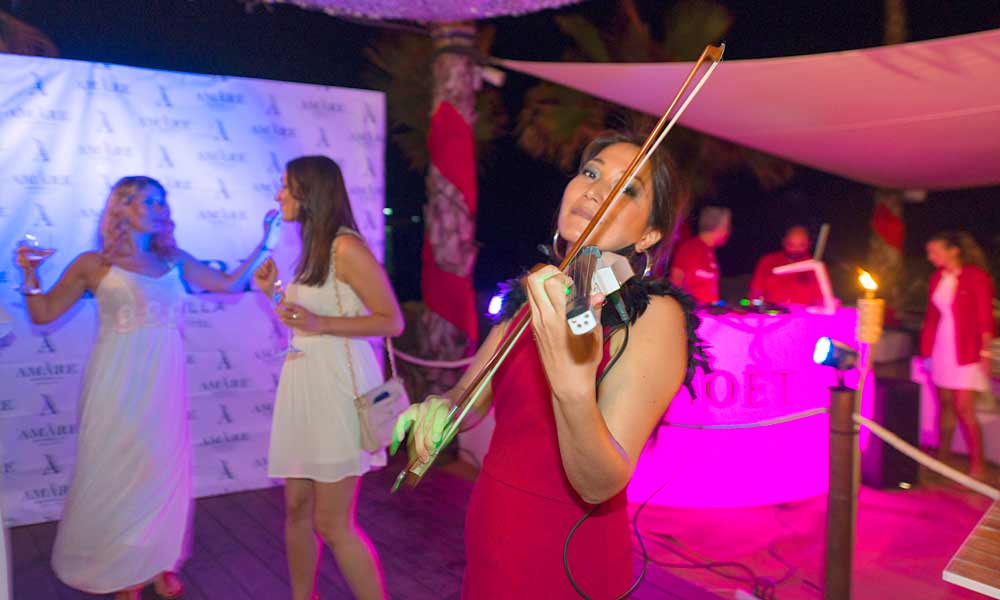 Have your custom Private Parties with us
Some events in life are so special that nothing should be made at random, that is why if you want to celebrate your special occasion with us, you won't have to worry about a thing. Thanks to its exceptional location in Marbella, next to the sea, its beautiful gardens and private rooms, Amare Marbella makes of this city the ideal location to host your private party. In our hotel your most special day will be memorable.
Our events' team has an incomparable background and experience, so they may assist and guide you in each phase of the process. Regardless of if you want to plan a wedding party or private beach parties rest assured that your event will be in the hands of professionals. Just describe to our events' team what you have in mind and they it will turn it into reality. We will take care of bringing you the best music of the coolest Dj's, spectacular animations such as acrobatic shows and propose you the most original details (flowers, lights, special bars) and we know that a party in an exclusive luxury hotel is much more than a party.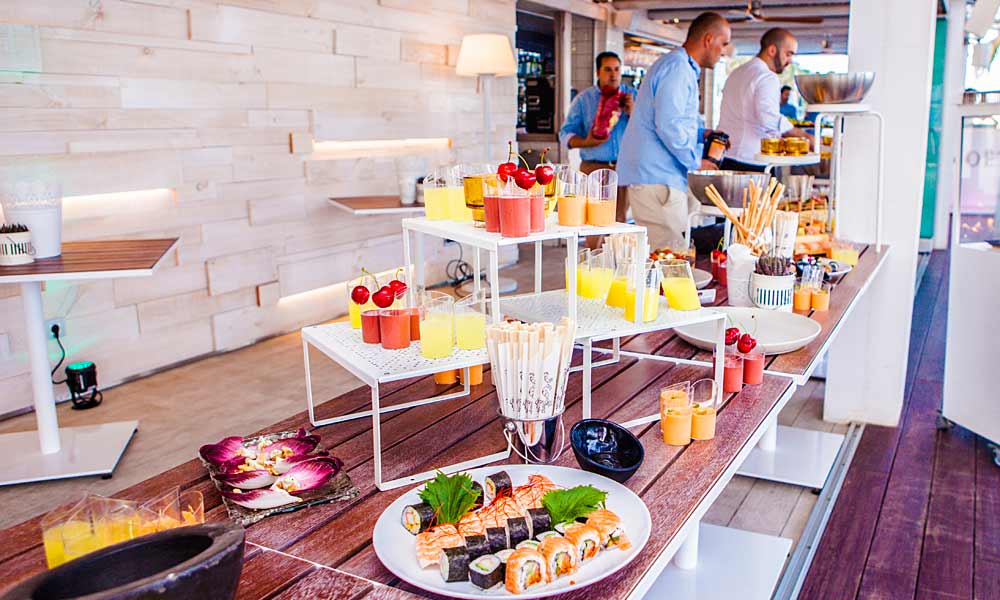 We place at your disposal everything you need, invite your family and friends in that special anniversary or to celebrate any event without worries but having fun. For more information, get in touch with our family and social events planner by email Patricia de la Lastra Romero – pr.am@amarehotels.com.
We have experience and we can help you.