Marbella and Ibiza Blog
Amàre Beach Hotels
AMÀRE MARBELLA CELEBRATES THE START OF THE SEASON THIS FRIDAY WITH A GRAND PARTY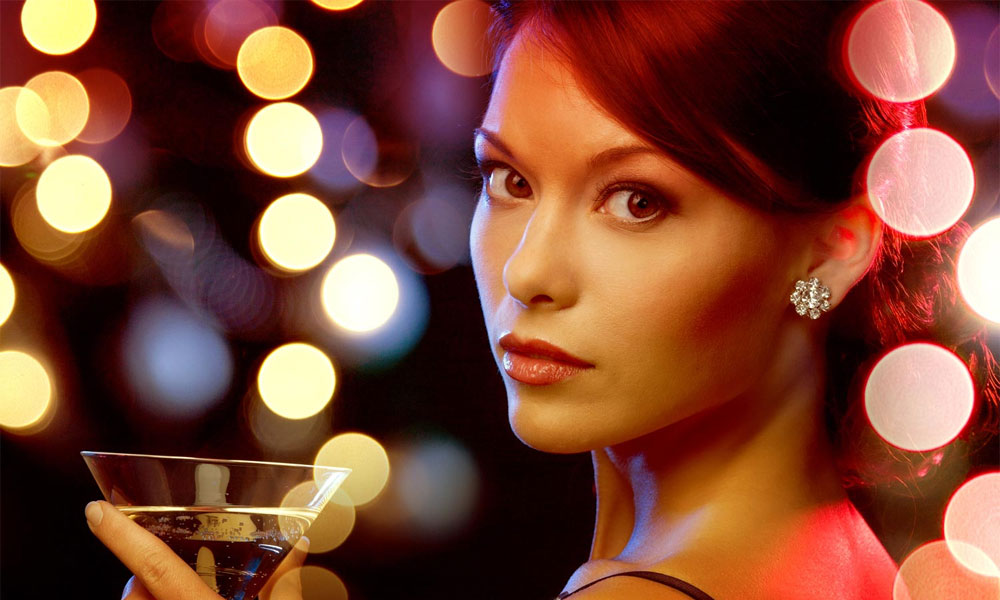 AMÀRE MARBELLA CELEBRATES THE START OF THE SEASON THIS FRIDAY WITH A GRAND PARTY
The "lifestyle" hotel, recommended for adults, will be getting dressed up to welcome its guests, who will be able to enjoy wonderful shows, artists and the best cuisine
Marbella, 20 April 2016.
Marbella is celebrating. A spectacular event will take place this coming 22 April, which intends to become a Costa del Sol classic. It is the grand party organised by the Amàre Marbella "lifestyle" hotel to celebrate the start of the season with its guests.
After a luxury presentation of classic cars and a sculpture exhibition, an elegant fashion show will be held featuring some of the best creations by Like the Queen, followed by what we like best about Amàre Club: an excellent and varied selection of Amàre cuisine; sophisticated cocktails; music that comes from the soul and plenty of fun. All the best Costa del Sol DJs will be there, and their tunes will be accompanied by surprising live shows and, of course, the gentle swaying of go-go artists.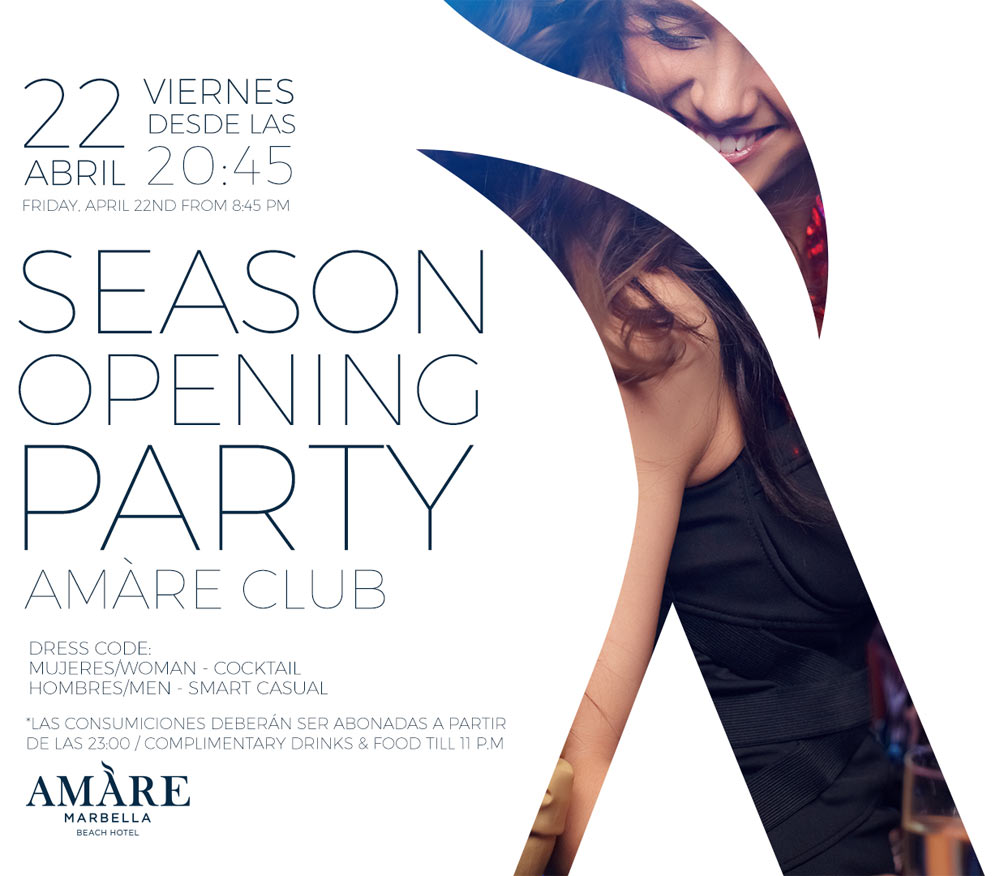 Amàre: the best combination of love and the sea
Amàre Marbella is the first establishment to form part of the new Amàre brand, created by the El Fuerte Group to meet the needs of the adult sea loving public. This 236 room hotel enjoys a privileged beach front location a stone's throw away from Marbella's old town, perfectly combining the two concepts that make up its name: love (Amor) and sea (Mar), thought of as both love for the sea and love in the sea.
The essence of this fusion of land and sea has taken form in Amàre Club, a unique space where the Mediterranean attempts to permeate every corner with its light, aroma, murmur and elegance, making its influence felt in 3 different dimensions: Amàre Beach – restaurant and sunbathing area beside the sea-; Amàre Pool – outdoor swimming pool and Bali bed area- and Amàre Lounge -a leisure and dining space. In all of these areas can be found a wide range of Mediterranean and fusion cuisine, as well as a full entertainment and special events programme capable of turning an evening beside the sea into an unforgettable experience.
To ensure that any stay beside the sea is a complete success, and that couples, singles and groups of friends staying with us are able to experience their trip as an adventure full of memorable moments, Amàre Marbella offers a range of other services such as the romantic and exquisite Mare Nostrum restaurant, where wonderful breakfasts and dinners with unbeatable views can be enjoyed; a beautiful Spa with products and treatments by the prestigious beauty brand Germaine de Capuccini, and a sophisticated gym fitted out by Technogym.
The jewel in the crown of this special connection with the Mediterranean is the new roof terrace, which without a doubt will be the new sensation of this Marbella summer: the Belvue Rooftop Bar, an ideal spot for enjoying one of the best Costa del Sol sunsets.