Marbella and Ibiza Blog
Amàre Beach Hotels
5 reasons why you won't want to put your smartphone or tablet down while you're on holiday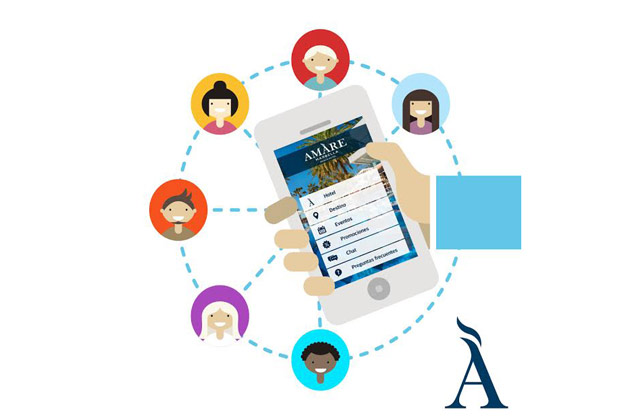 5 reasons why you won't want to put your smartphone or tablet down while you're on holiday
Plan your schedule with a single click
Marbella, 28 June 2016.
Increasingly more chains and hotels are creating apps to allow guests to manage their stay through their own mobile devices, and to maintain fluid and direct communication with them. Fuerte Hoteles is no exception, as it has just implemented its own app at its 5 hotels and apartment complex, as well as Amàre Marbella Beach Hotel, the first establishment to be created under the Amàre brand of hotels recommended for adults.
Following the emergence of these types of tools, we asked ourselves what the key to their success is, and we have come up with 5 of many reasons why guests should keep the app close at hand while on holiday. At least at Fuerte Group hotels!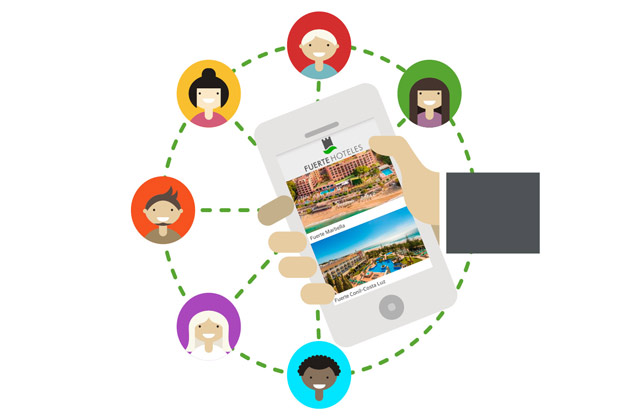 Experience 360° holidays, before, during and after your stay:
Thanks to the new apps at Fuerte Group Hotel establishments, guests are given the chance to start experiencing their trip before getting to the hotel, and even after leaving it. This allows them to enjoy a 360° experience and look back on memories of an unforgettable trip.
Forget about maps and guidebooks:
Buying guidebooks, cutting out articles and printing recommendations from the Internet is all in the past. With these new apps you can organise your travel plans, tours and activities with a single click. A wide range of recommendations takes care of the rest.
Book services and get advice from professionals who know the area:
If one thing is quite clear, it's that holidays are there to be enjoyed, or to dedicate your time to recreation and leisure activities. They are not for wasting time rushing around to book a table at your choice of restaurant, ordering room service or buying tickets to see a show. If you can do all this while lying on a sunbed by the pool, or from your room's terrace while listening to the lapping waves, all the better. Apps allow you to chat to the hotel's guest relations, to get advice about all of Marbella's fashionable venues and to arrange any bookings you might require, emulating the traditional figure of a concierge. Many discover the true value of technology during their holidays.
Choose a sophisticated beauty treatment:
Imagine you're sunbathing by the pool and you suddenly realise that the holiday sunshine has left its mark on your skin. Get your phone out and use the app's chat feature to book a calming and hydrating treatment for the afternoon. Don't leave until tomorrow what you can do today, not even when you're on holiday – particularly if it's so simple. 
Organise your schedule and get the most out of your holidays:
Although holidays are for rest and relaxation, a lot of us feel the need to make maximum use of the time, and we try to fill our holiday schedule with leisure and sport, or other activities such as concerts and shows. If these are things you like doing, use the app to find out about everything the hotel has planned, and pick and choose what interests you the most. But don't forget to set aside some time to enjoy "sweet idleness".
CLICK HERE TO DOWNLOAD OUR APPS
Note: Android and Apple users may download the app from Google Play and Apple Store, respectively.