Marbella and Ibiza Blog
Amàre Beach Hotels
YOU'LL WANT TO TAKE THEM ALL HOME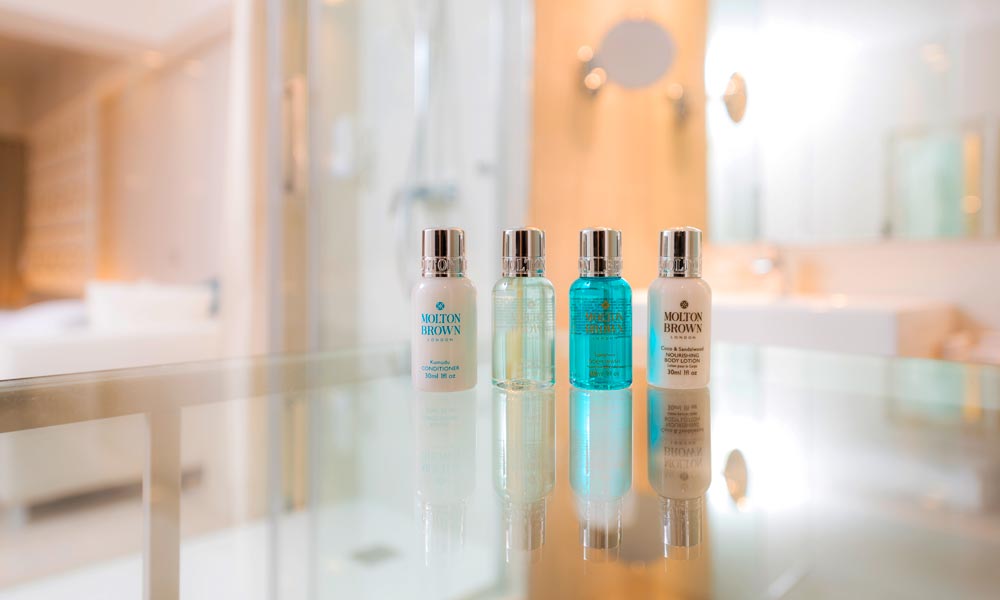 YOU'LL WANT TO TAKE THEM ALL HOME
Enjoy the best of British toiletries with Molton Brown at Amàre Marbella
Marbella, 13 September 2017. If you're one of those people who arrives at a hotel and goes straight to the bathroom to see what sort of toiletries are there, at Amàre Marbella you'll go crazy trying out products by the renowned British brand Molton Brown. A selection of 4 of their best classics will make sure that your skin and hair look hydrated and radiant during your entire stay in Marbella. So much so that when you leave our beautiful design hotel recommended for adults, you'adults you will want to take all of the toiletries home with you.
The secrets of a London classic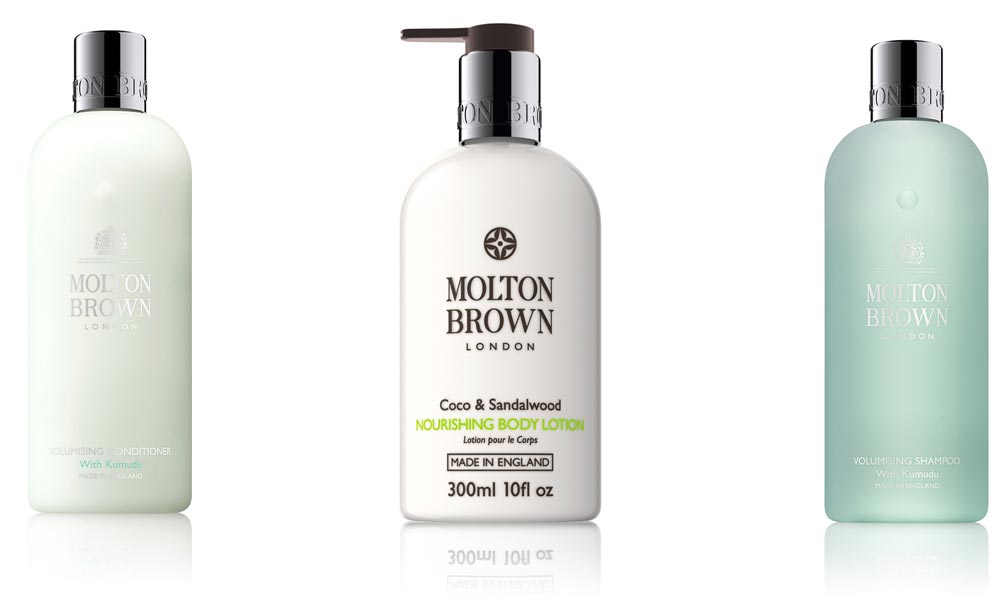 Molton Brown was created in London at the beginning of the 70s, and ever since then its creams and shampoos, mainly created using natural products have been surrounded with an aura of glamour and exclusivity. You can explore this universe of textures, aromas and nutrients thanks to Amàre Marbella, where you can sample all of the British company's classics described below:
Samphire shower gel
Inspired by the deep ocean that pounds the shores of the United Kingdom, this refreshing gel with maritime aromas and a horse chestnut complex comes straight to the Mediterranean to leave your skin clean and silky-smooth, with a slight smell of the sea.
Kumudu Shampoo
This perfumed shampoo with aromas of grapefruit, magnolia and cedar will delicately follow you around for your entire stay. The Kumudu tropical fruit extract will make your hair stronger and healthier, and give it extra volume.
Kumudu Conditioner
Just like that shampoo, this pleasant conditioner helps to revitalise the scalp while its amino acid complex makes your hair shiny and smooth.
Coco & Sandalwood body lotion
This is a pleasant nutritious cream created using coconut, jasmine and sandalwood extracts. In addition to its intoxicating aroma, this relaxing lotion hydrates and firms up your skin, particularly after it has been exposed to the sun.