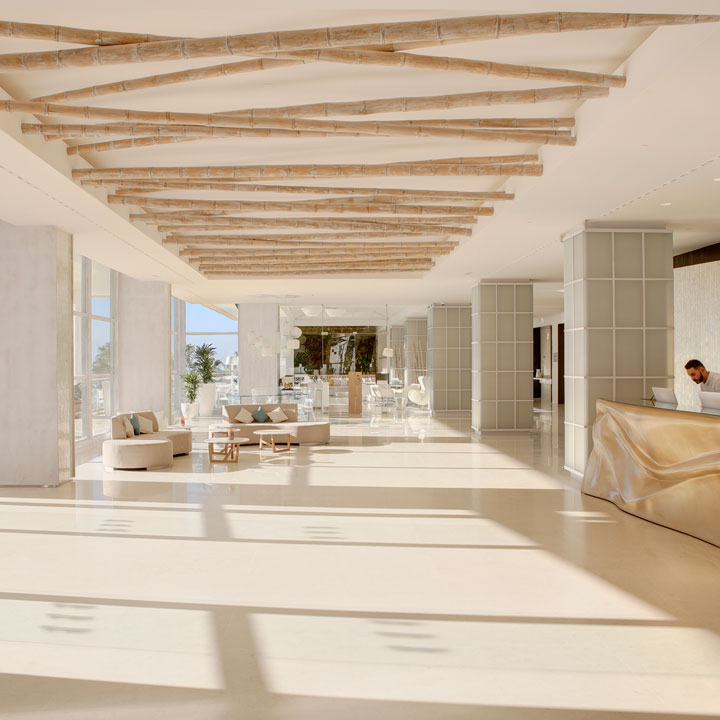 AMÀRE IBIZA
Viviane Groleau
Comparing to Amare Beach Marbella has Amare Ibiza too small rooms! Almost no space/cabinet for clothes. Location of the hotel is not good! Too far away from everything especially from Ibiza town. Need to hire car for almost all trips.
Nancy
The hotel is fantastic. Most of all I loved the rooftop bar with DJ set in the evening.
MELLIER SABRINA
Estacionamiento de vehiculos para mejorar
Avez-vous une réservation avec notre tour opérateur Thomas Cook? Nous serons ravis de vous aider au +34 917 941 285.
8 RAISONS DE PASSER VOS VACANCES AVEC NOUS APRÈS LE CONFINEMENT
Misez sur la qualité
Notre haut niveau de satisfaction des clients et notre expérience de plus de 60 ans en sont la preuve.
Check-in en ligne
Vous pouvez le faire sur votre téléphone portable et nous aurons tout préparé pour vous quand vous arriverez
Confiance
Quirón Prév.® et Cristal St® nous aident à respecter les normes les plus strictes en matière de santé et de sécurité Nous avons le label Andalucía Segura®
Buffet sécurisé
Masque et désinfection des mains obligatoires pour accéder à la zone spécifique du buffet. Accès contrôlés
Attention professionnelle et capacité d'accueil limitée
Personnel formé et protégé, sans perdre l'atmosphère familiale. On évitera les regroupements
Bars/Restaurants
Nous nous adaptons à la nouvelle situation : cartes numériques, distance de sécurité, nettoyage et désinfection en continu, etc.
Piscines
Profitez des piscines comme d'habitude. Nous vous demandons simplement de garder une distance de sécurité
Chambres
Le meilleur repos, en suivant les normes les plus rigoureuses de désinfection et de nettoyage