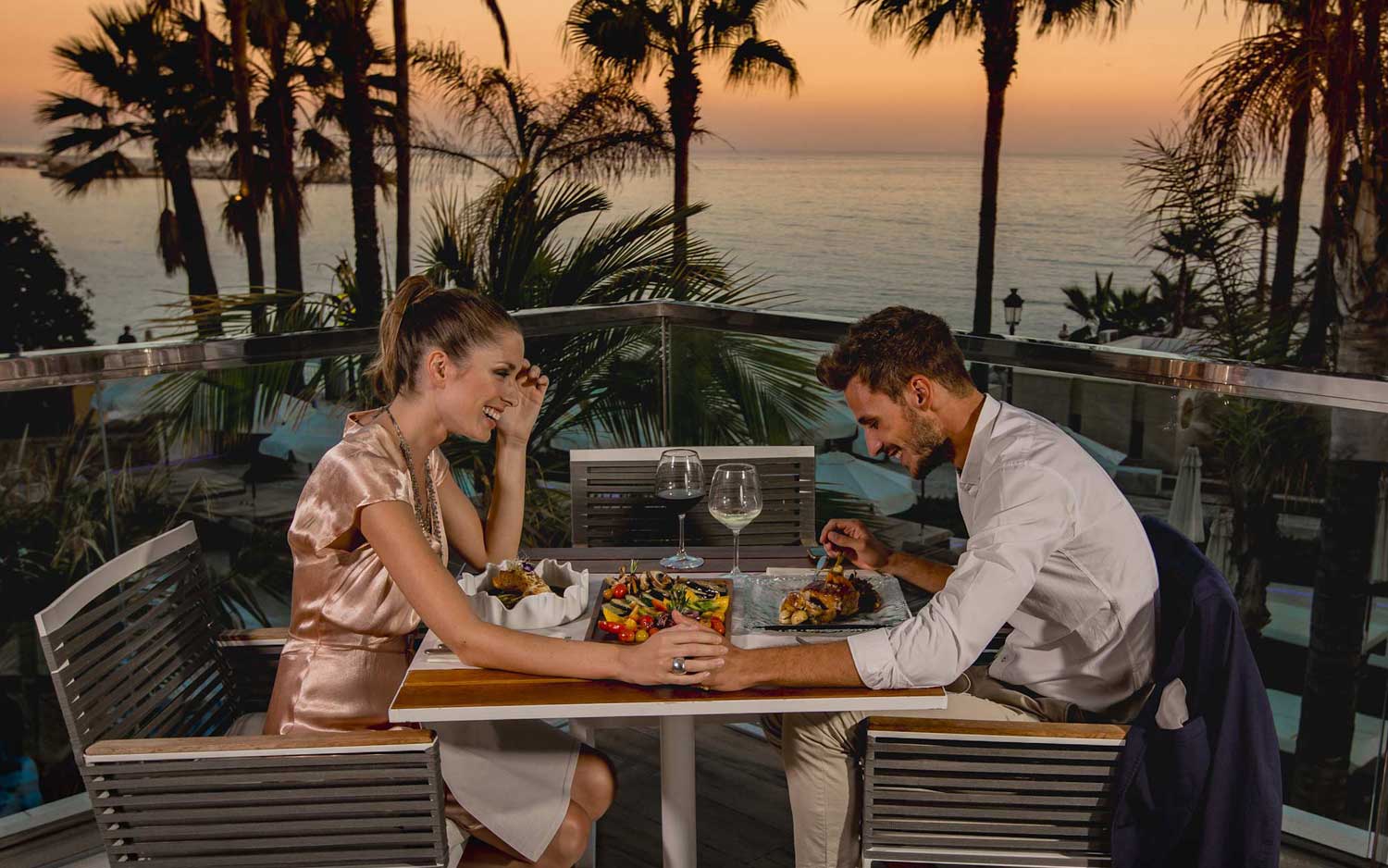 Unforgettable romantic getaway in Marbella
Amàre is about love and the sea, love for the sea and love in the sea… Define your dreams however you like and enjoy making them come true in the matchless surroundings of Amàre Beach Hotel Marbella.
Includes:
Oh là là "The One" room with front sea views 

and a buffet breakfast.
One dinner in the Michelin starred Messina per person and stay (drinks not included).
Access to

"The One" Lounge

.
Welcome gift.
One hydrotherapy circuit, per person, per day.
One couple's massage per stay:

Relax & Aromatherapie

50 minutes.
Free Wi-Fi.
Free parking every day.
One Bali bed per stay. Book yours at the Guest Relations desk.
Conditions:
Free cancellation.
Please contact the hotel before arrival to book the Spa treatments and dinner at the Messina restaurant.
Messina Restaurant is closed on Sundays.
During your stay, take advantage of the chance to enjoy our events and parties. We offer an entertainment programme designed around your tastes and most recent trends. Don't miss it!
If you would like us to send you information about all of our offers and promotions, leave us your email address by completing the following form:
Share your favourite moments with your friends on the social networks, using  @amaremarbella #AmareMarbella #WhatAFeeling
We offer exclusive "The One" services at Amàre Beach Hotel Marbella designed just for you, so that you can feel unique and experience the Amàre spirit in all its essence:
• 50" LED TV with different connections
• Food and alcoholic beverage services from 11am to 11pm
• Computer with Internet access and printer
• Spanish and international press and magazine selection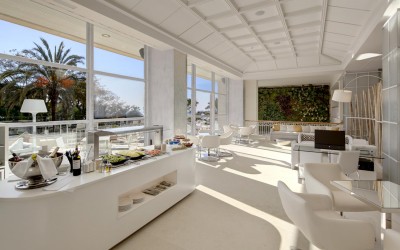 Open mouthed. That'll be you when you walk into this room. Its balcony, open to the full force of the Mediterranean's nature, is absolutely stunning. Its interior is spacious, full of sunlight, with glass walls and modern decoration; small luxuries with the latest technology, exclusive amenities and you can even enjoy a tasty cup of Nespresso coffee.
Our "The One" guests can also enjoy a range of exclusive services designed especially for them: access to our Lounge with snacks and drinks from 11 am to 11 pm, and a relaxing water circuit every day at SPA by Germaine de Capuccini.
Without a shadow of a doubt, our "Oh Là Là The One" is different to any luxury room you've ever experienced. In fact, it wouldn't be fair to say that it is simply a room with a view. Describing it is a real challenge; do you want to try?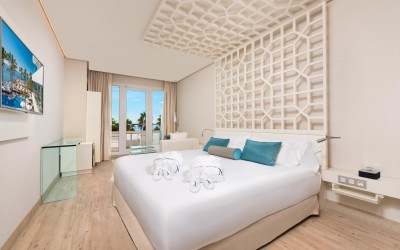 An anti-stress aromatherapy massage. Rhythms and movements combine with carefully selected aromas to give a deep sensation of wellness. Massage with essential oils.
The normal price of this massage is €83.