Amàre Club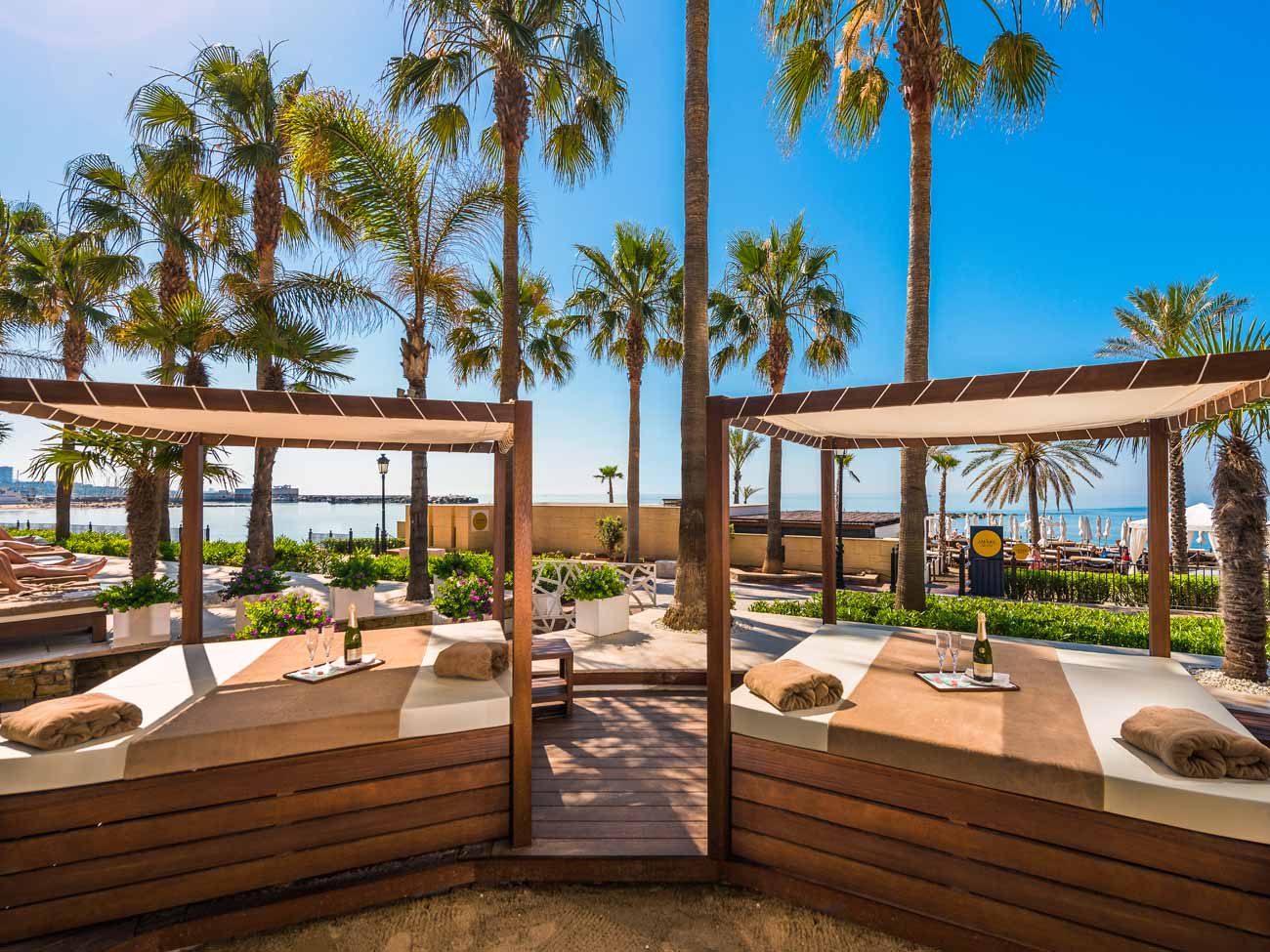 Three. Just three. You get three wishes granted to fulfil all your expectations and go further. This is the purpose of the Amàre Club, a combination of three different atmospheres to make you feel in a perfect world.
Amàre Beach, Amàre Pool and Amàre Lounge have been specially designed to bring together complementary pleasures and feelings: sun and shade, beach and pool, day and night, relaxation and fun, privacy and good company, little sins and healthy shots…
We accepted the challenge of creating an incomparable beach club in Marbella, integrated into a comprehensive hotel experience between the Mediterranean shoreline and the heart of downtown. We did this with you in mind and we got it. All you've dreamt, all you've desired, all you've always wanted but you didn't dare to ask for, is here. Ready to be enjoyed in Amàre Hotel Marbella.
Amàre Beach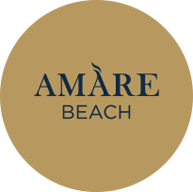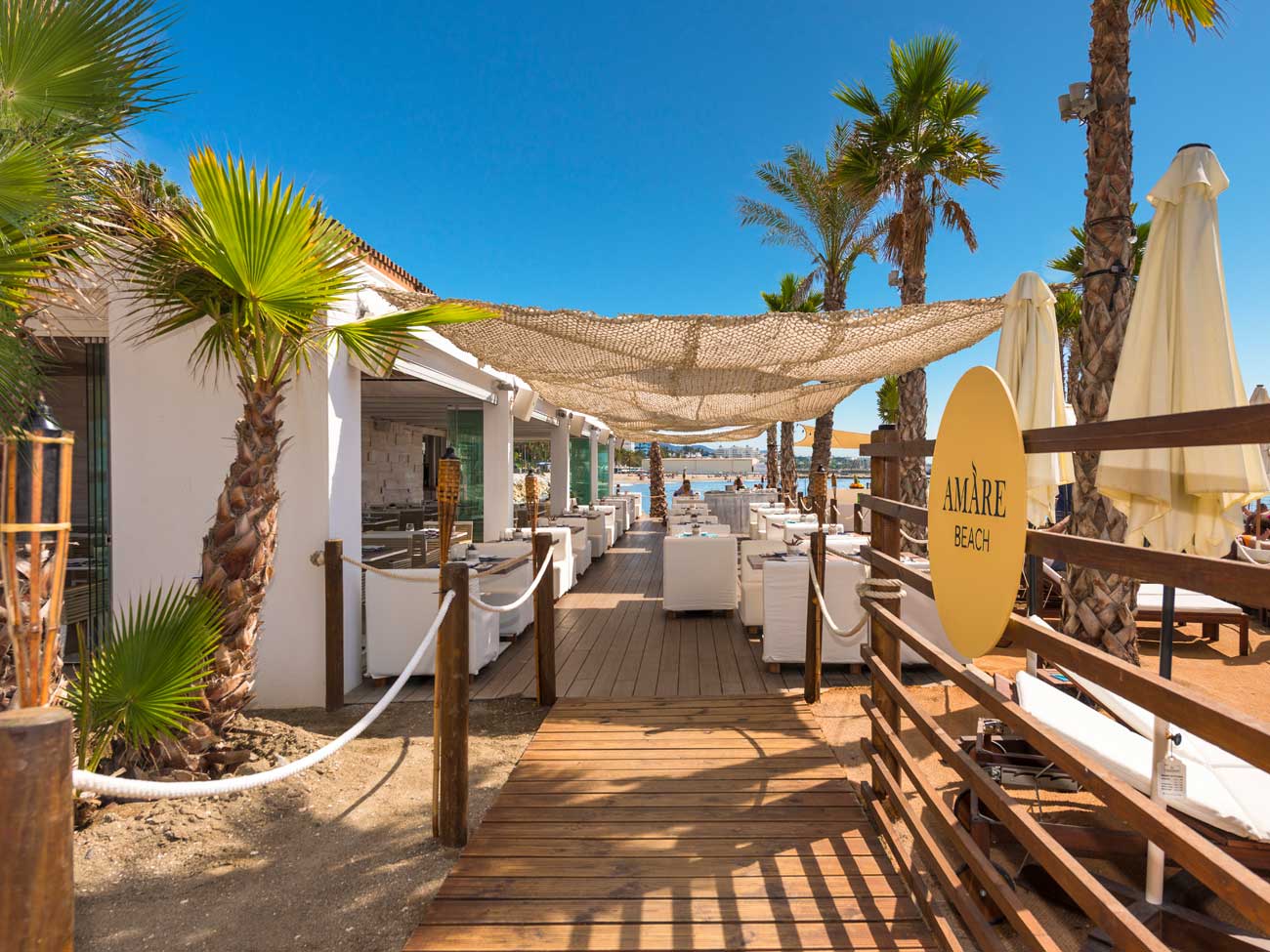 It's not easy to find the words to describe Amàre Beach. Let's say it's a private treasure bathed by a sea of sun, music, flavours and emotions.
Wooden decks will lead you into this exclusive beach area where comfortable sunbeds with waiter service are at your free disposal. You can also enjoy the experience of getting a relaxing massage.
Trying to resist is futile. So take it easy and feel the rhythm of Amàre Beach. Every afternoon our DJ hosts a live music session and the entire beach becomes a concert scenario. Are you ready to feel like a VIP?
But if you really want to catch the Mediterranean taste we recommend the Amàre Beach restaurant, with fresh ingredients combined in a healthy, genuine and innovative cuisine that you'll enjoy served on the beach terrace.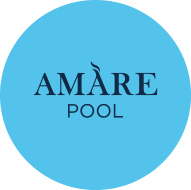 Amàre Pool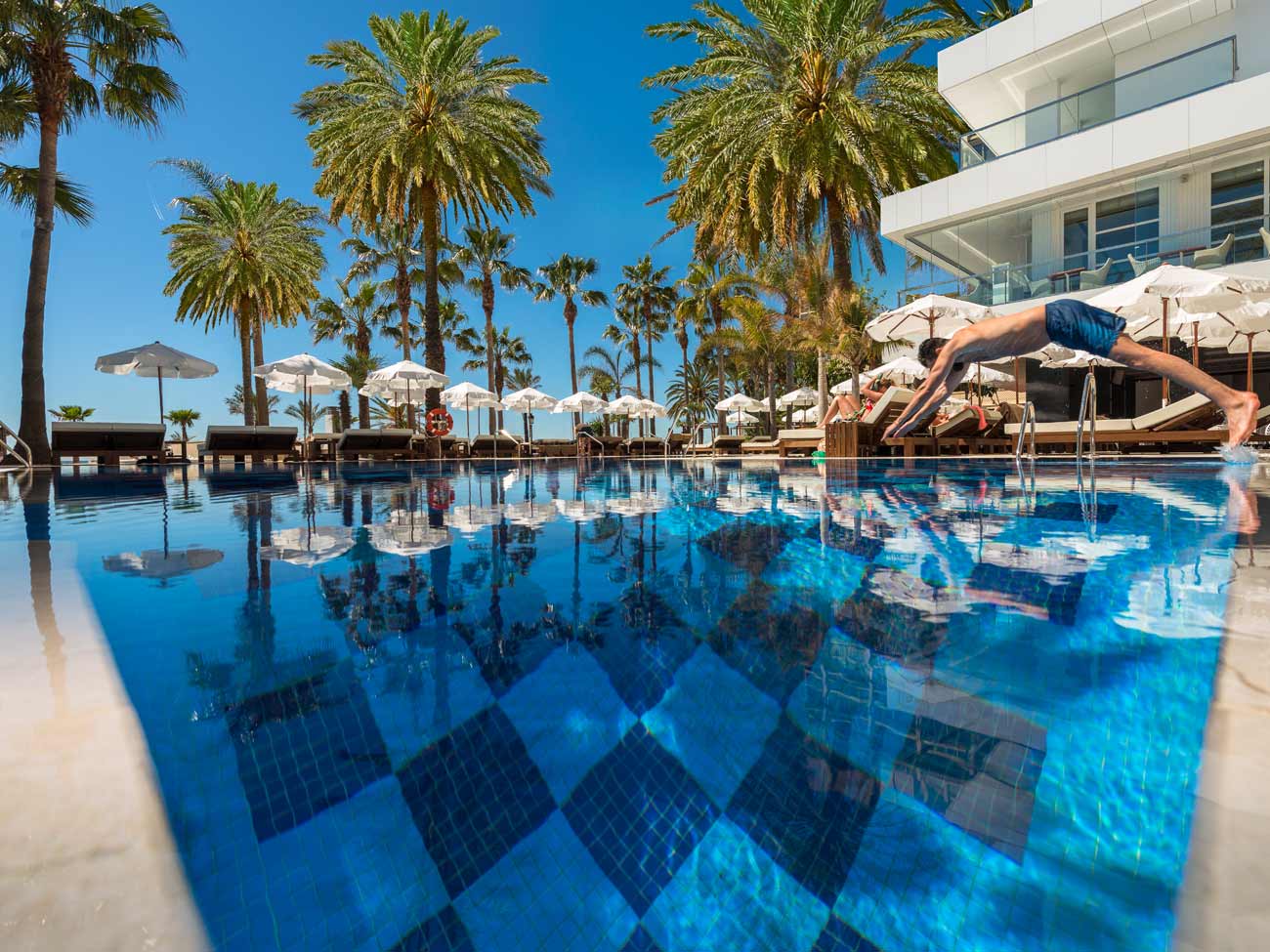 Do you have a piece of paper? Perfect, so take a pen and make a to-do list. You'll need to organise all the stressful tasks that are waiting for you at the Amàre Pool. First, sunbathing. Second, diving into the pool. Third, making a Champagne toast in a Balinese bed…
How tiring is this Wonderland where everything is so appealing and tempting. A refreshing cocktail that says "drink me", a spacious sunbed whispering "dream on me", even a helpful button that repeats "press me and order anything you want".
Don't worry. If you feel exhausted after such a hard day, you can relax in our Jacuzzi. You can also revitalise yourself with natural fruit juices and smoothies. Or maybe you prefer something more exciting as our cocktails, our international choice of beers, our selected wine list, or the best champagne.
Amàre Lounge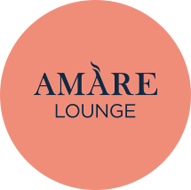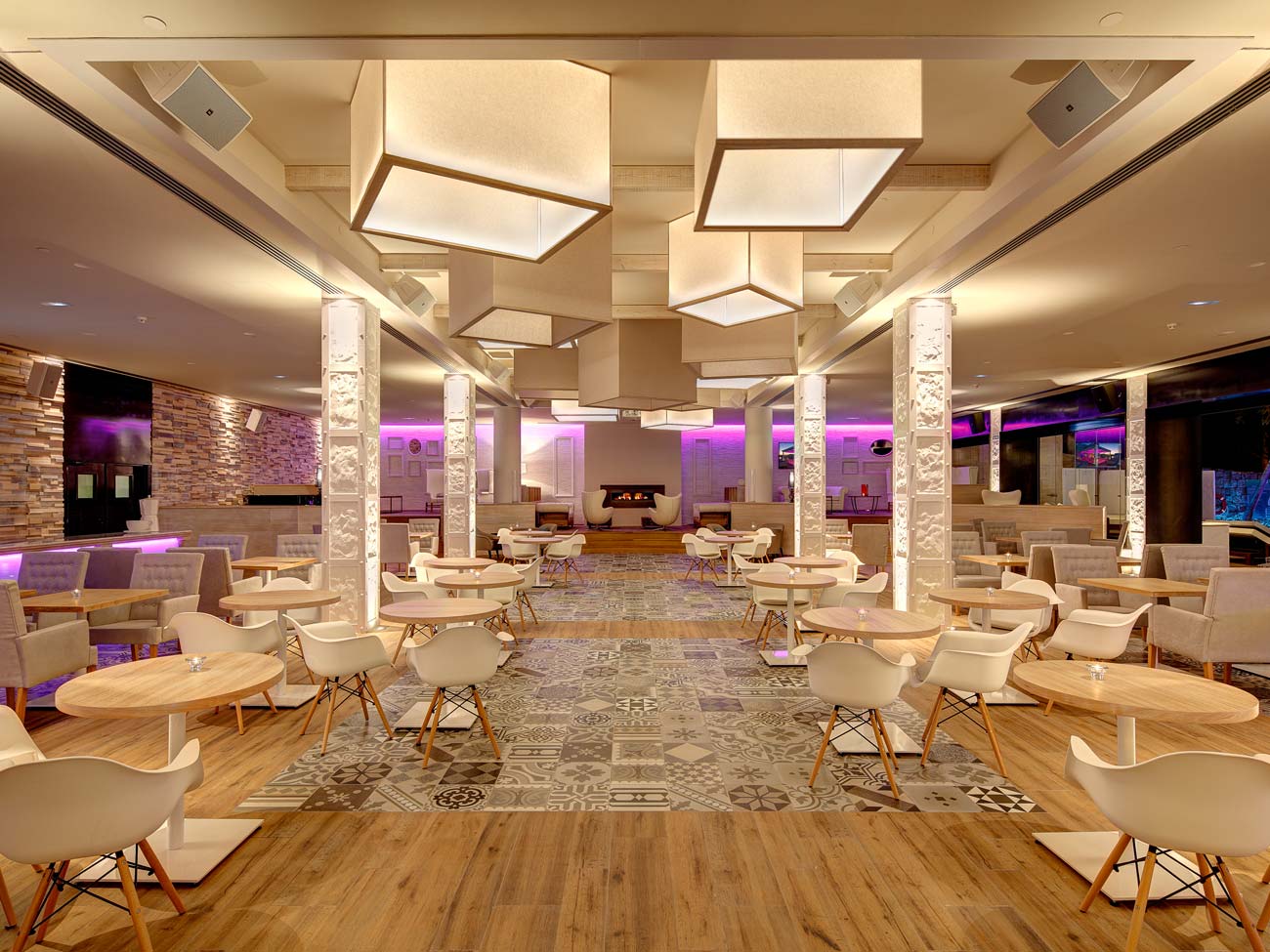 Any excuse is good for enjoying the pleasure of switching off at Amàre Lounge. You'll find its contemporary and eclectic design captivating from the first moment you set foot in this space, where fine dining and entertainment go hand-in-hand with each other.
During the day, enjoy our Mediterranean menu with international influences and gourmet aperitifs. In the evening, let you body dance the night away with a nice drink and suggestive rhythms. Every time of day has its own special meaning at Amàre Lounge; enjoy the spiced-up excitement of your favourite sports events and an interesting cultural programme.