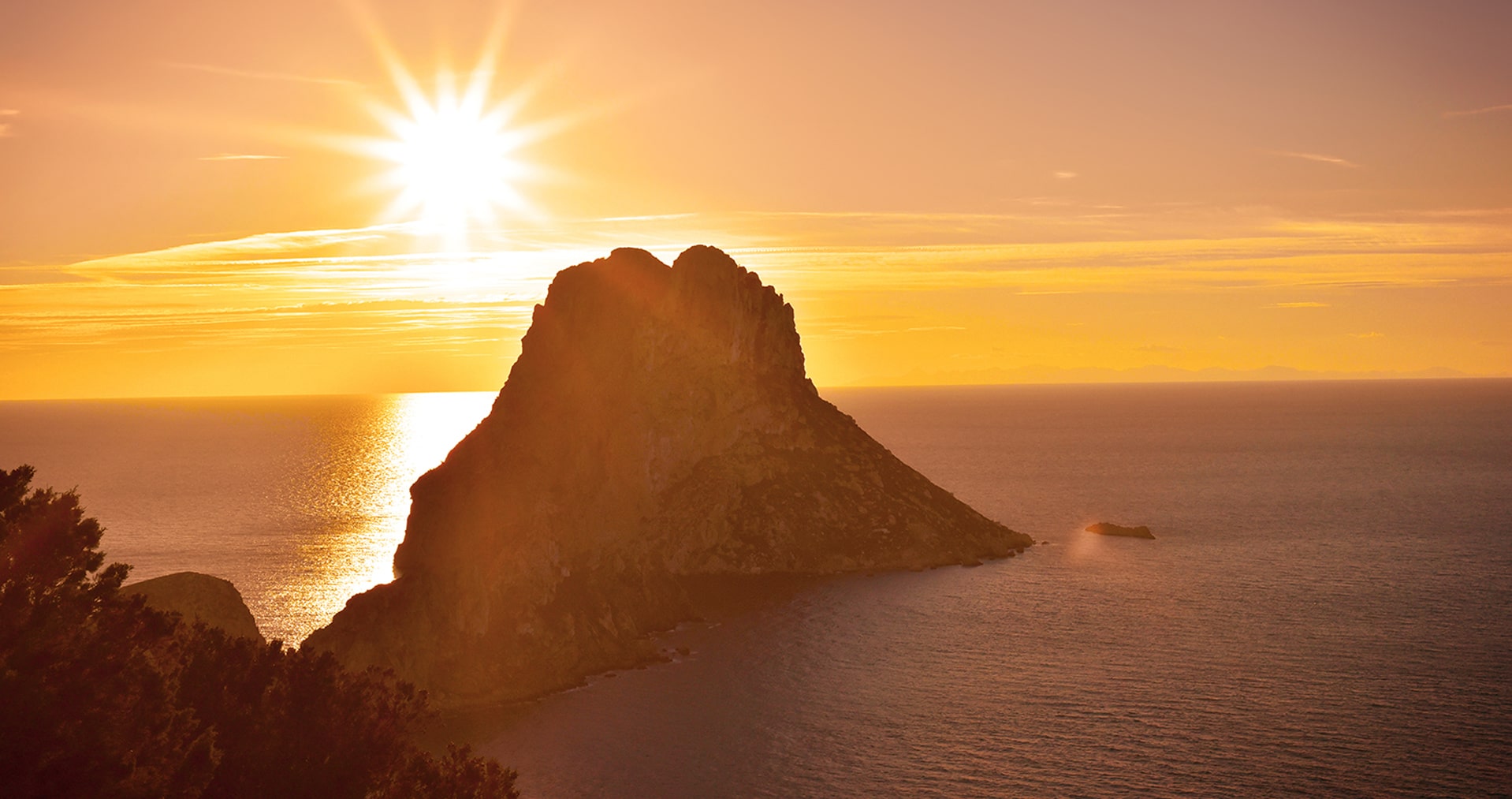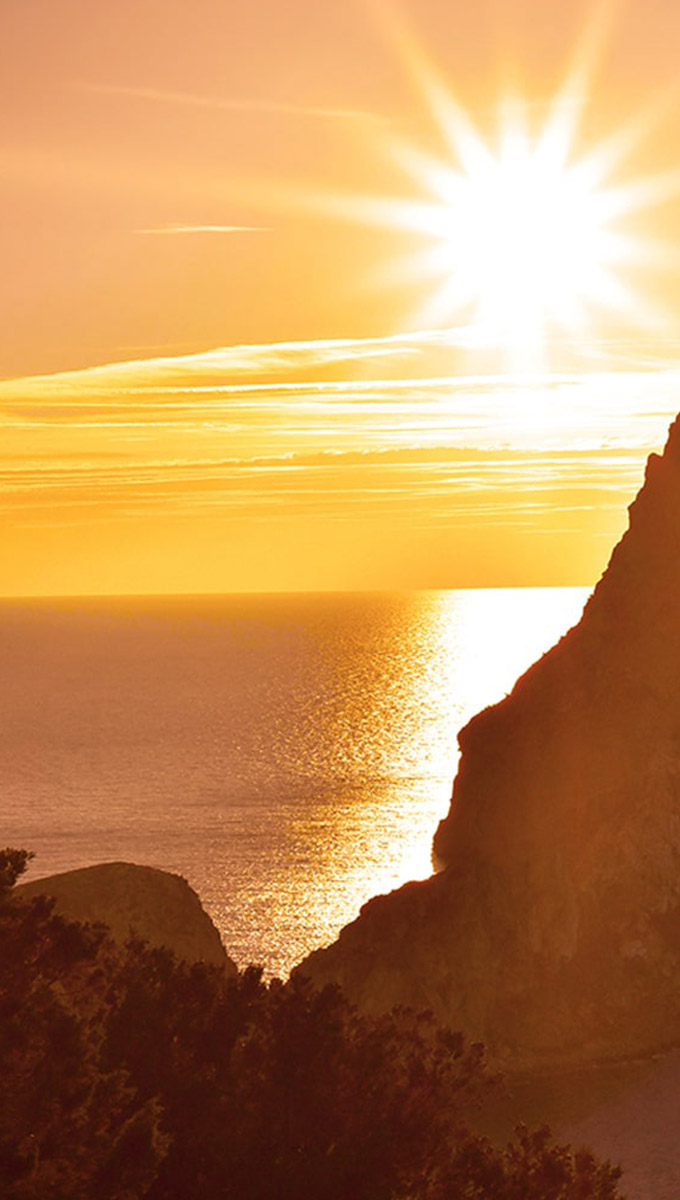 The island of unforgettable

sunsets
For many people, white is the colour that best represents Ibiza, with its beautiful limestone-walled houses and white Adlib fashion. However, the colours that make this island truly unforgettable are the turquoise of its countless coves and the vibrant fire-red tones that fill the sky at sunset.
Therefore, the best way to uncover the magic of this Mediterranean gem is to explore the island by boat and find a different place each day to watch the sunset. Then, as dusk starts to fall, make a stop to visit the capital and Dalt Vila, a magnificent historical and cultural complex that became a UNESCO World Heritage Site in 1999.
Discover the

best coves

Much of Ibiza's charm lies in the beauty of its infinite coves and beaches. There are large and small beaches; some are sandy while others are full of pebbles; many are frequented by lively beachgoers while others reveal their beauty to just a lucky few…

You can visit them by car, motorbike or bicycle. But, without a doubt, the best way is by sea. If you choose to stay somewhere like Amàre Beach Hotel Ibiza, you can book a private excursion and take a boat from the pier at Cala de Bou, in front of the hotel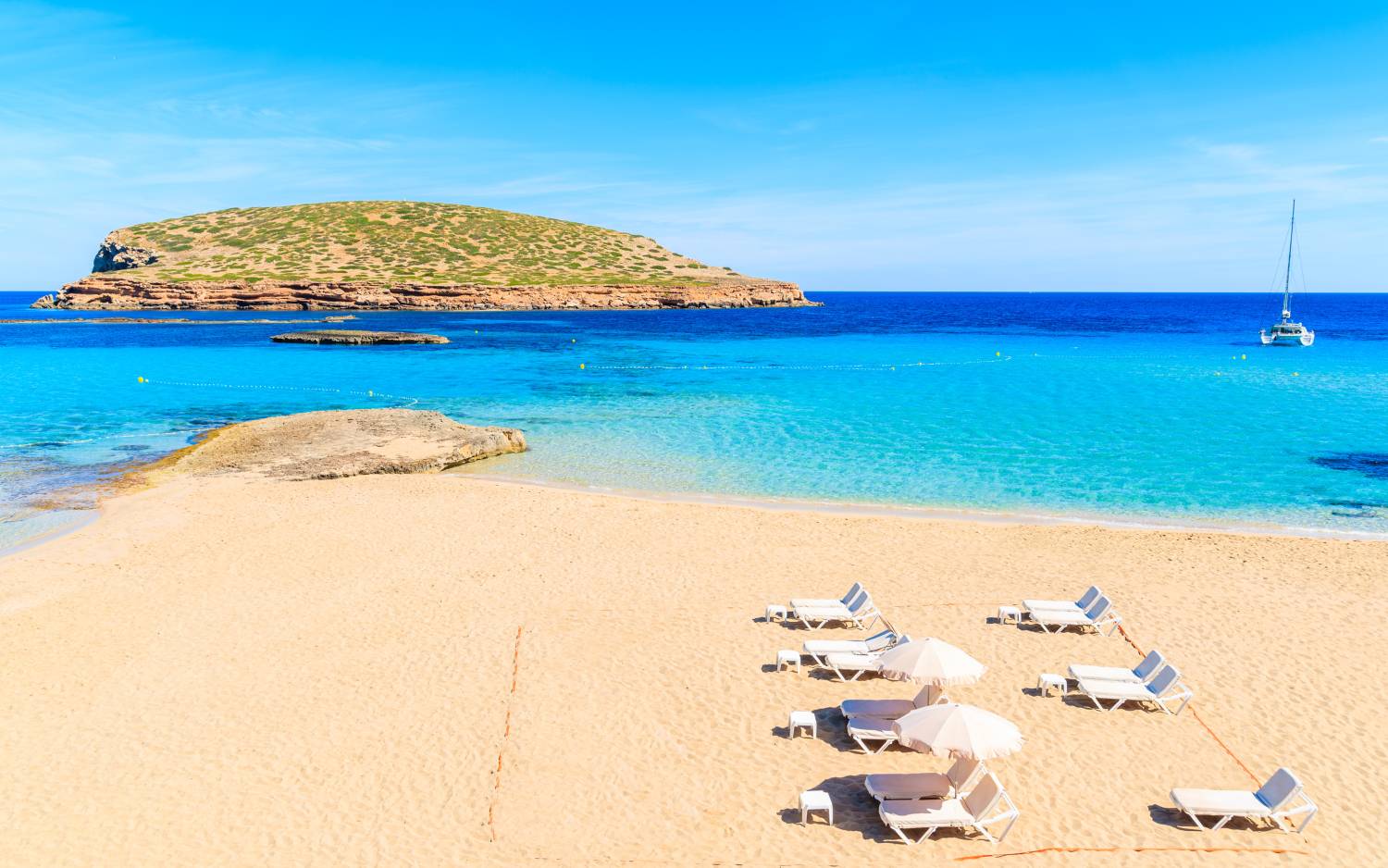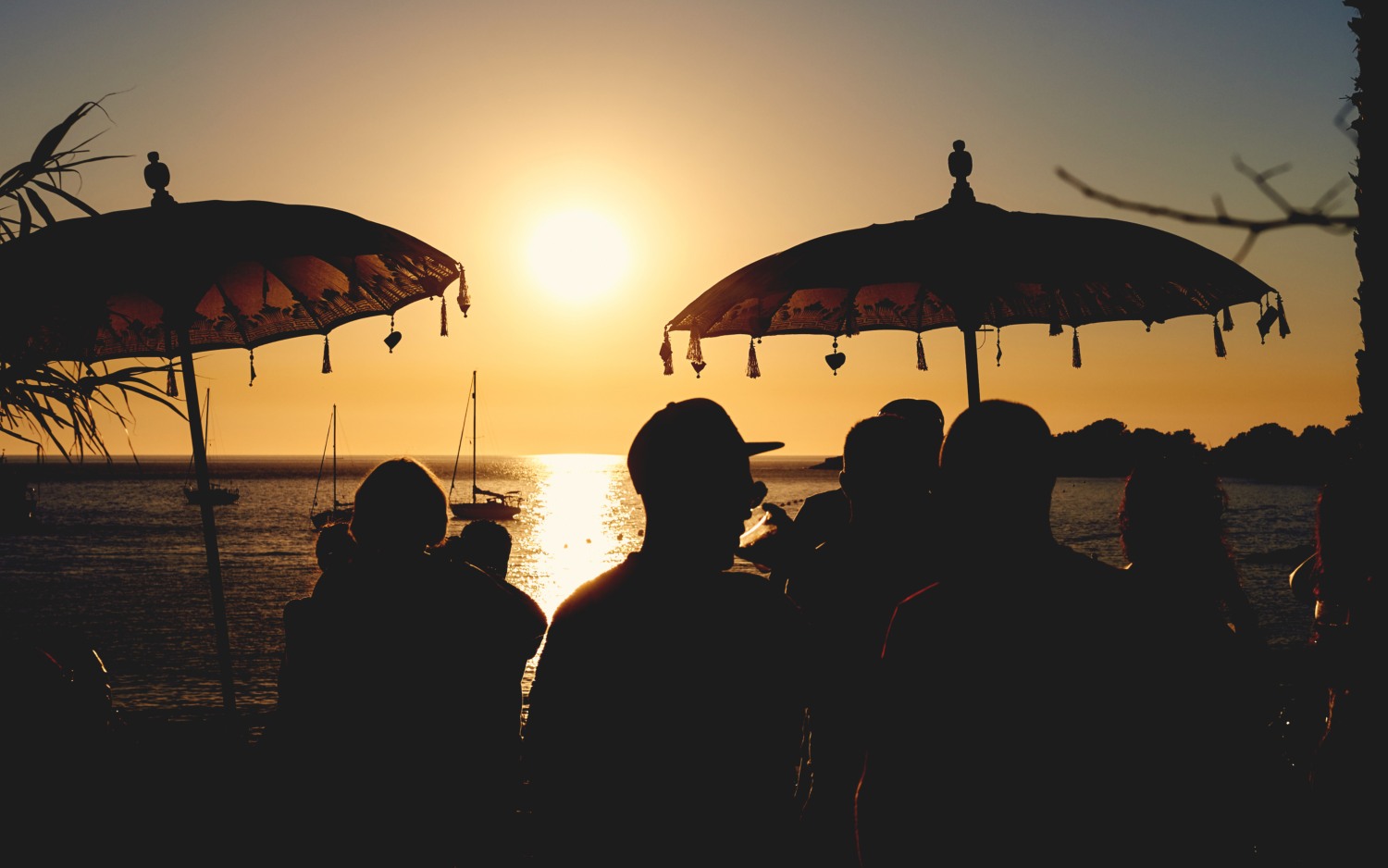 A trademark

Ibizan sunset

Ibiza is famous the world over largely in part to Café del Mar, a historic café located in San Antonio, and the forerunner of all sunset bars. This cafe was the first to patent the unique experience of enjoying a drink while watching the sunset and listening to music by the sea.

After all these years, this combination is as successful as ever and is replicated all over the island.
Ibiza

Inland

Although most people choose to visit Ibiza in the summer, this Balearic island offers so much more than sun and sand. That's why we recommend visiting Ibiza at other times of the year and exploring its charming inland towns and villages, such as Santa Gertrudis, an idyllic municipality located half an hour from Bou Cove.

Santa Gertrudis offers a cosmopolitan and cultural environment mixed with typical Ibizan architecture, including a beautiful church and small, quintessentially Ibizan handicraft shops.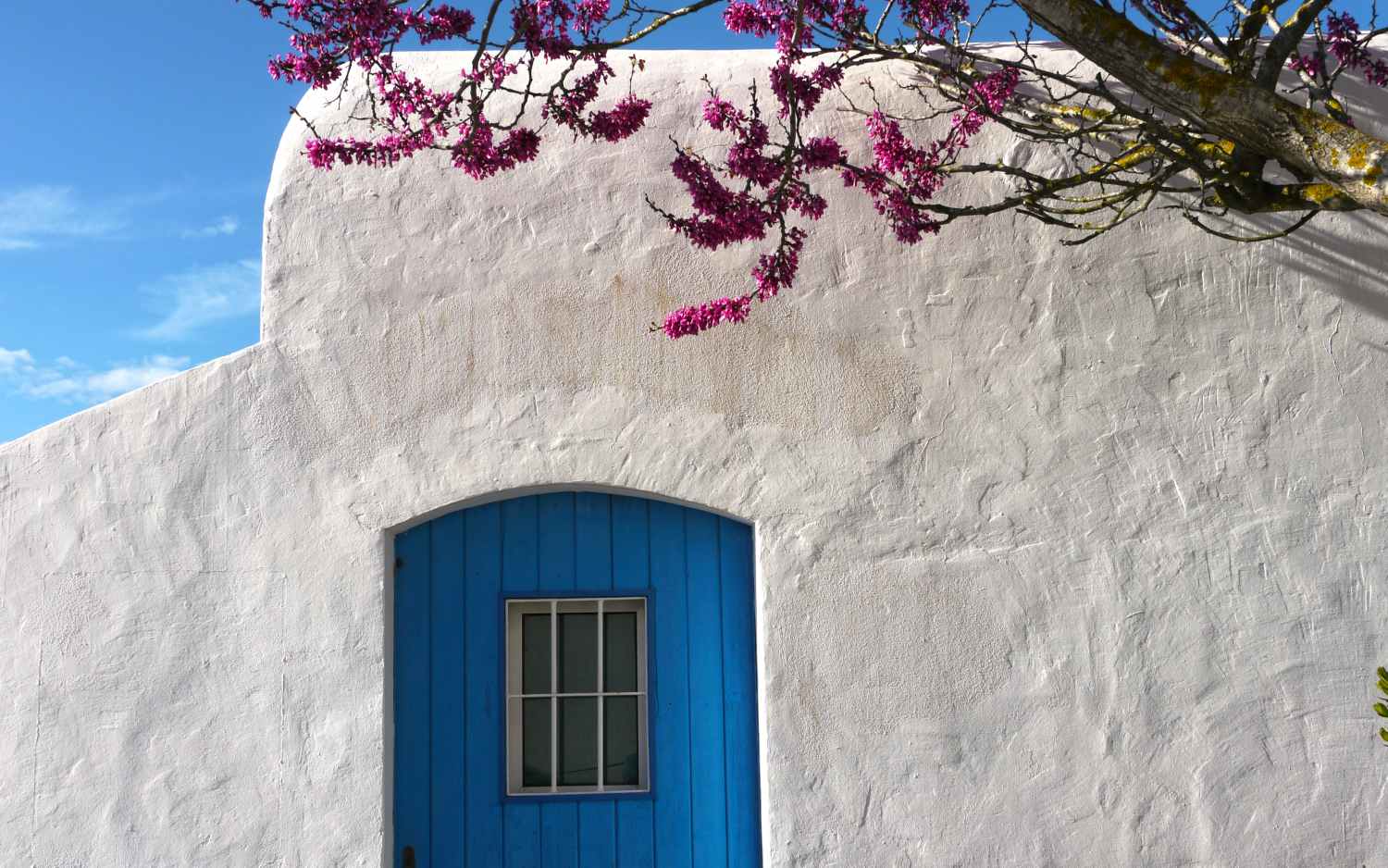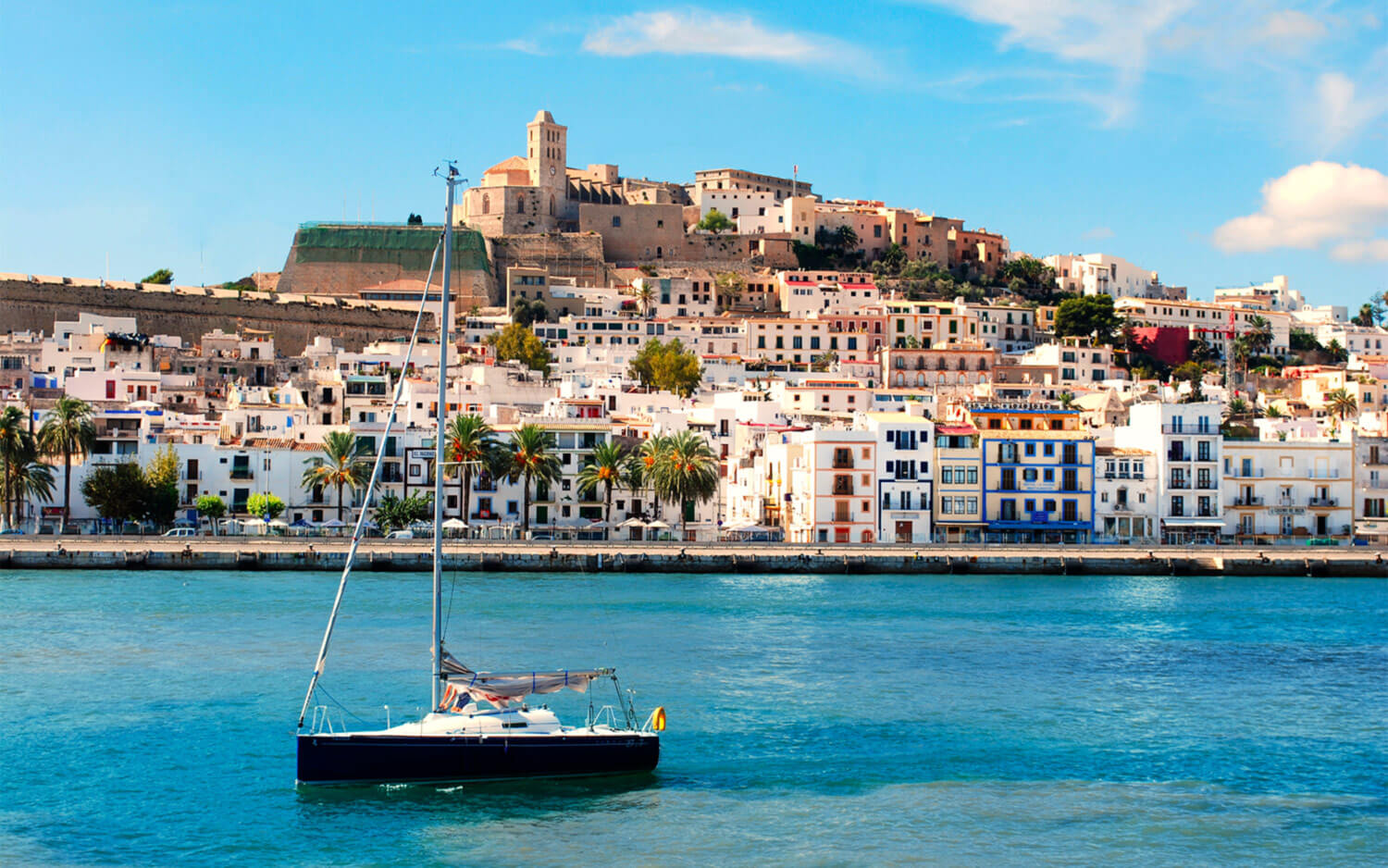 UNESCO World Heritage Site

Dalt Vila

Ibiza could also be called the island of a thousand faces. The island is home to modern musical events, glamorous experiences and sophistication. Yet, at the same time, it offers privileged natural spaces and is steeped in history.

A fine example of preserved history is Dalt Vila, the historic centre of the city of Ibiza, which still boasts its old town walls.