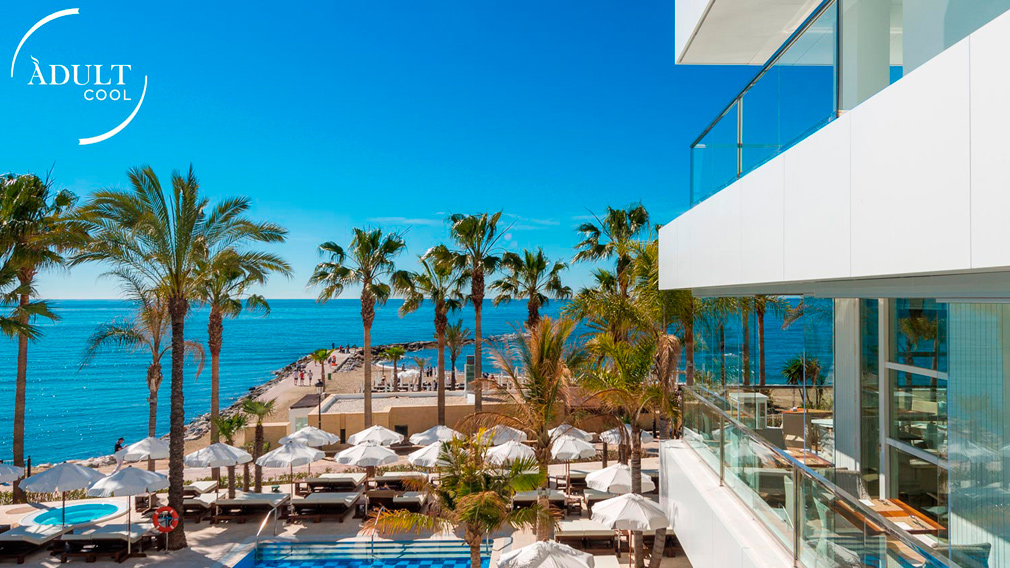 The perfect Marbella Hotel, a sea of pleasures in the centre of town
Close your eyes. Now imagine yourself in a relaxing and comfortable sunbed.
Draw in your mind the most enviable adult only holidays Marbella.
Enjoy a drink in a charming place between heaven and sea.
Breathe in the incomparable atmosphere of Amàre Marbella (the best Adults only hotel Marbella).
The Amare Beach Hotel Marbella is much more than a luxury destination, it's a magical experience too wonderful for words. Its Mediterranean name tries to capture the essence of this private paradise. "Amàre" not only means "love" but also gives the feel of the "sea" and displays a very natural and unforgettable world that you will not be able to resist.
Amàre Marbella is a unique hotel in Costa del Sol that brings together the perfect ingredients for a delightful stay: it's an AdultCool hotel, on the beachfront and close to Marbella's old town. Once you step in our Spa Hotel you will feel as if you were crossing an open door to the sea where all your wishes are granted. The beautiful Mediterranean shore will be right in your lap without your feet even touching the sand. Would you like to order a cocktail while sunbathing? Just press a button. Our entire staff is waiting to help you. And what about an appetising breakfast no matter the time you wake up? It's there for you, served in the fresh air.
There's no detail that has been passed over to give you the best imaginable holidays for couples. Savour the beauty of the sea at Amàre Beach, dive into relaxation lying in the Amàre Pool or just switch off in the Amàre Lounge . Chill Out music surrounds these three distinct environments, which will award you innumerable distinct pleasures.