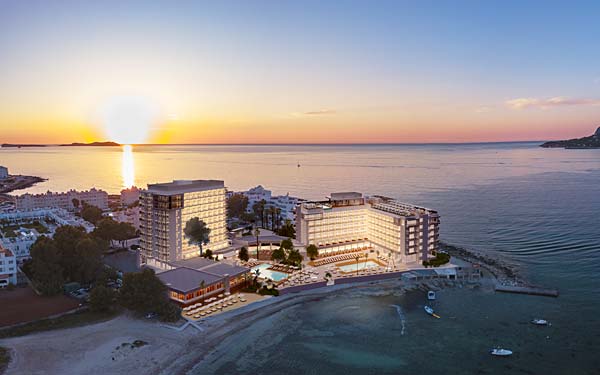 Modern, cool, fun, original. Ibiza is Amàre and Amàre is Ibiza. The result of this inevitable fusion is a new, fresh hotel in Ibiza, boasting a contemporary and eclectic design in addition to spectacular sea views.
Home to 366 rooms and located overlooking the beach, in Cala de Bou, facing San Antonio, this hotel in Ibiza, recommended for adults, has spacious, bright facilities that encompass the essence of the Mediterranean and offer an island, high-tech touch.
Amàre Beach Hotel Ibiza is a lifestyle, a philosophy that leaves nobody indifferent. Explore your most sophisticated side at a destination designed for you and create moments that will stay with you for a lifetime.