Adults only hotel in Marbella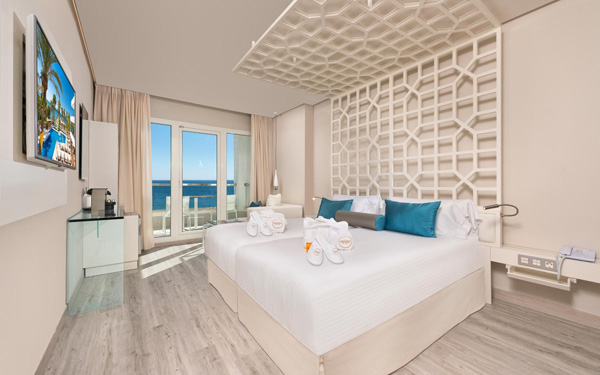 This trendy Marbella hotel boasts an enviable location and it is the only one recommended for adults, right on the beach front and just five minutes' walk from the city's historical centre.
With a modern style of decoration and unbeatable levels of comfort, its 236 well-lit rooms are fitted out with the latest technology.
You are at the heart of Amàre Marbella Beach Hotel. You inspire us to be something more than a luxury destination. Here you can immerse yourself in our "Amàre Mood" universe, a new ambience created to pamper you, where an extraordinary team of professionals strive to ensure that your dreams come true by creating an unforgettable experience that exceeds your wildest expectations.
Amàre Club & Belvue rooftop bar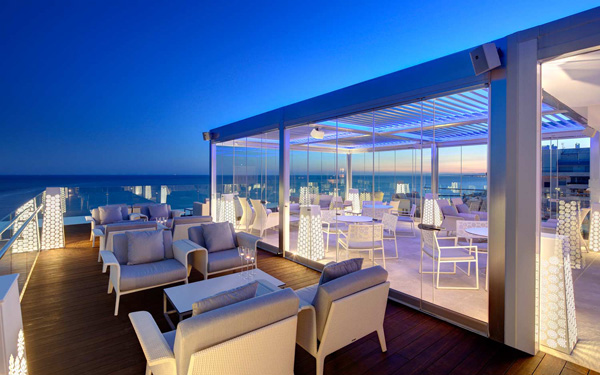 Amàre Club is the place where all your wishes will come true. Three exclusive spaces that will point your holiday in a new direction.
At our beach restaurant Amàre Beach you can sample Mediterranean cuisine or sip a refreshing cocktail in the most relaxing of environments.
At Amàre Pool, the simple act of doing nothing will become your favourite pursuit; just press a button to order any drink or snack while you catch some rays. No matter the hour, at Amàre Lounge you can relax and enjoy a range of healthy dishes, natural juices and irresistible cocktails.
If you want to find a magical place where the sea and sky merge just so that you can enjoy an unforgettable sunset, treat yourself to a "five senses" experience in our Belvue Rooftop Bar.
Marbella Spa by Germaine de Capuccini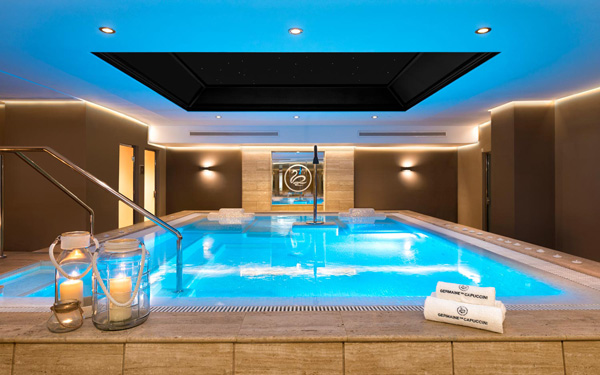 If you're seeking an escape route from the world, we've got the perfect place for you to lose yourself; visit our renovated Spa in the centre of Marbella.
Be enveloped by its unmistakable atmosphere and enjoy sensory experiences that will immerse you in an absolute state of well-being. You'll discover a true pleasure for the senses with the unmistakable seal of Amàre Marbella Beach Hotel and the prestigious Spanish cosmetics brand Germaine de Capuccini. Our staff will meet your every need and will provide you with a personalised service.
Would you like this amazing experience by the seaside? Just let us know! We've got a massage area by the sea, at your service at Amàre Beach.