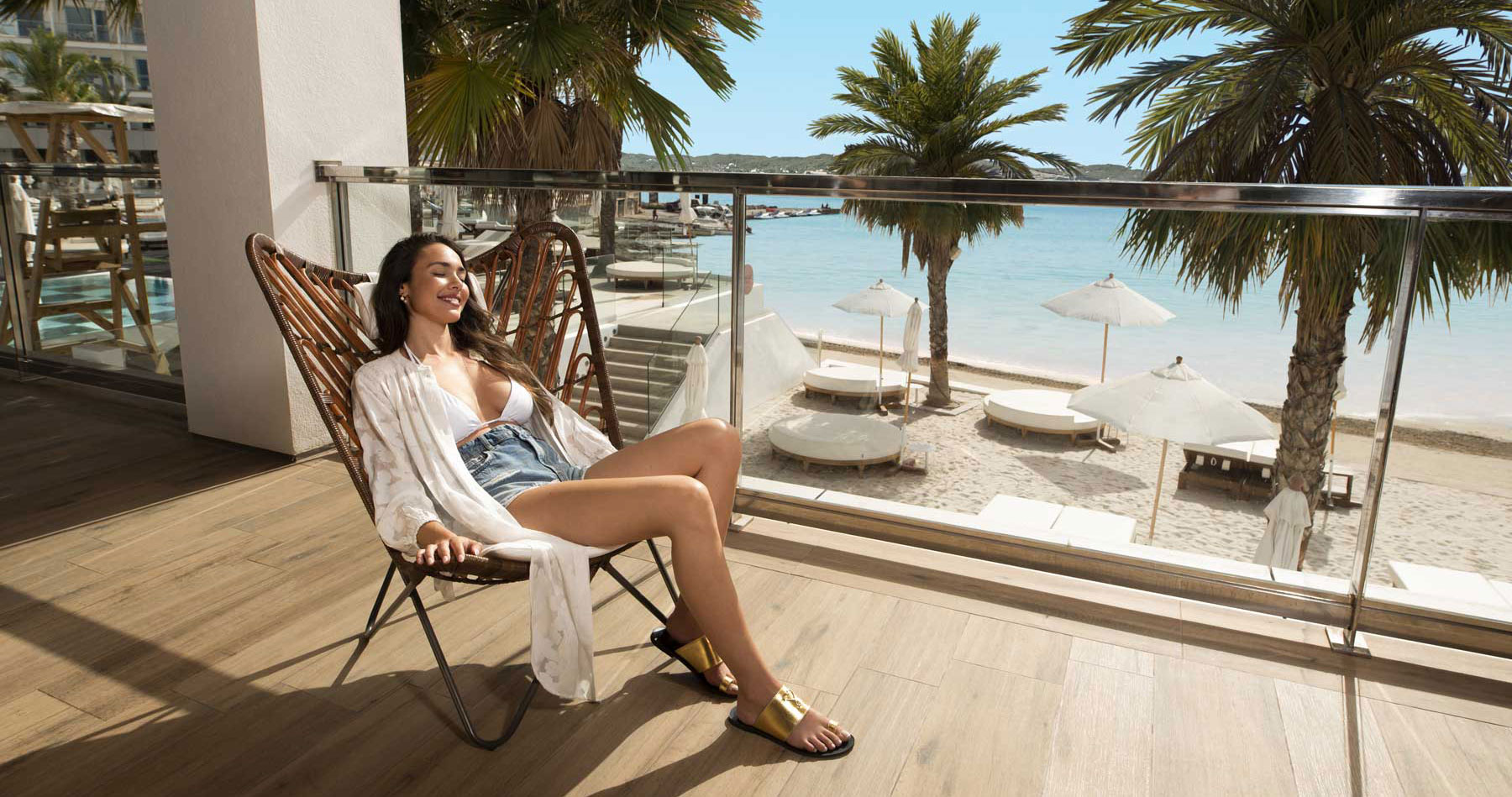 Spanish influencer, model and designer
Ana Moya is a leading Spanish influencer, model, DJ and designer. Over the course of summer 2021 she formed part of the brand image for Amàre Hotels, taking part in the "Do It With Style" campaign for the leading group of exclusive adults-only hotels. During Spring 2022, she also took part in co-branding to bring visibility to both brands in the Spanish market. 
Born in Andalusia, she has travelled and lived all over the world since leaving home at seventeen years of age to study teaching while also building a career in fashion and TV. She worked as a TV presenter in Italy and as a reporter making regular appearances in Spanish media, where she's had the opportunity to work with leading photographers and an array of international clients.
Ana has released a book about her impressive career, created a Jewellery brand in 2020 (Ana Moya Collection), is a DJ, and made an appearance in the popular Tequila y Candela music video by the band Marlon. 
Instagram is one of her most popular social media profiles, where she has around 400,000 followers.