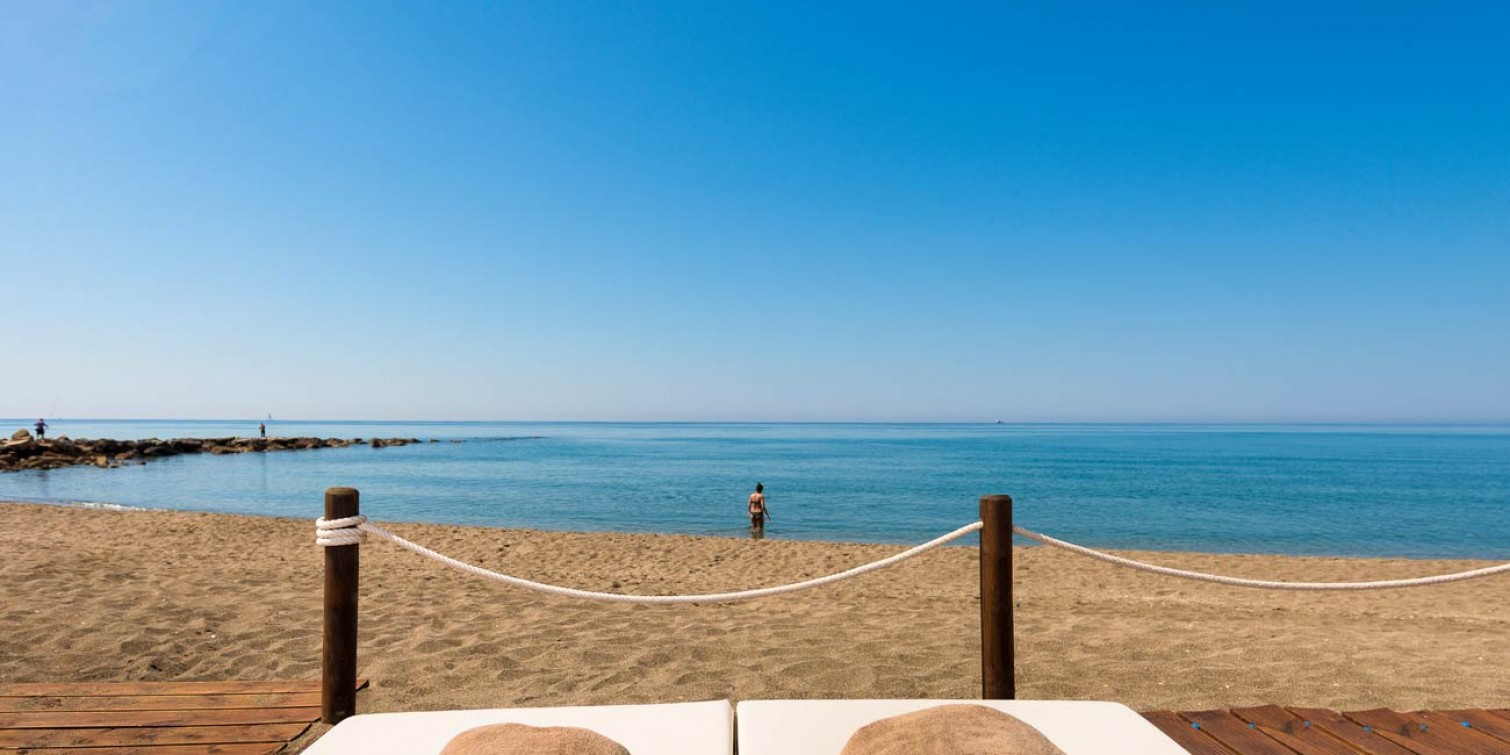 Amàre Beach
Unlimited summer
Your limitless summer wouldn't be the same without a healthy dose of sea. Amàre Beach is a mixture of sun, sea, flavours, music and emotion…
Rest on our spacious wooden beds beside the Mediterranean, or treat yourself to a massage on the beach if you fancy a bit more relaxation. Your imagination sets the limits.
Every afternoon you can set your mind free with the sounds of our DJ, when the beach becomes a backdrop to delight the senses.
And if you want to sample Mediterranean flavours, you can do this by the sea at our beachfront restaurant, where we serve up fresh and healthy traditional cuisine, reinterpreted with a very innovative touch.
Don't miss it!