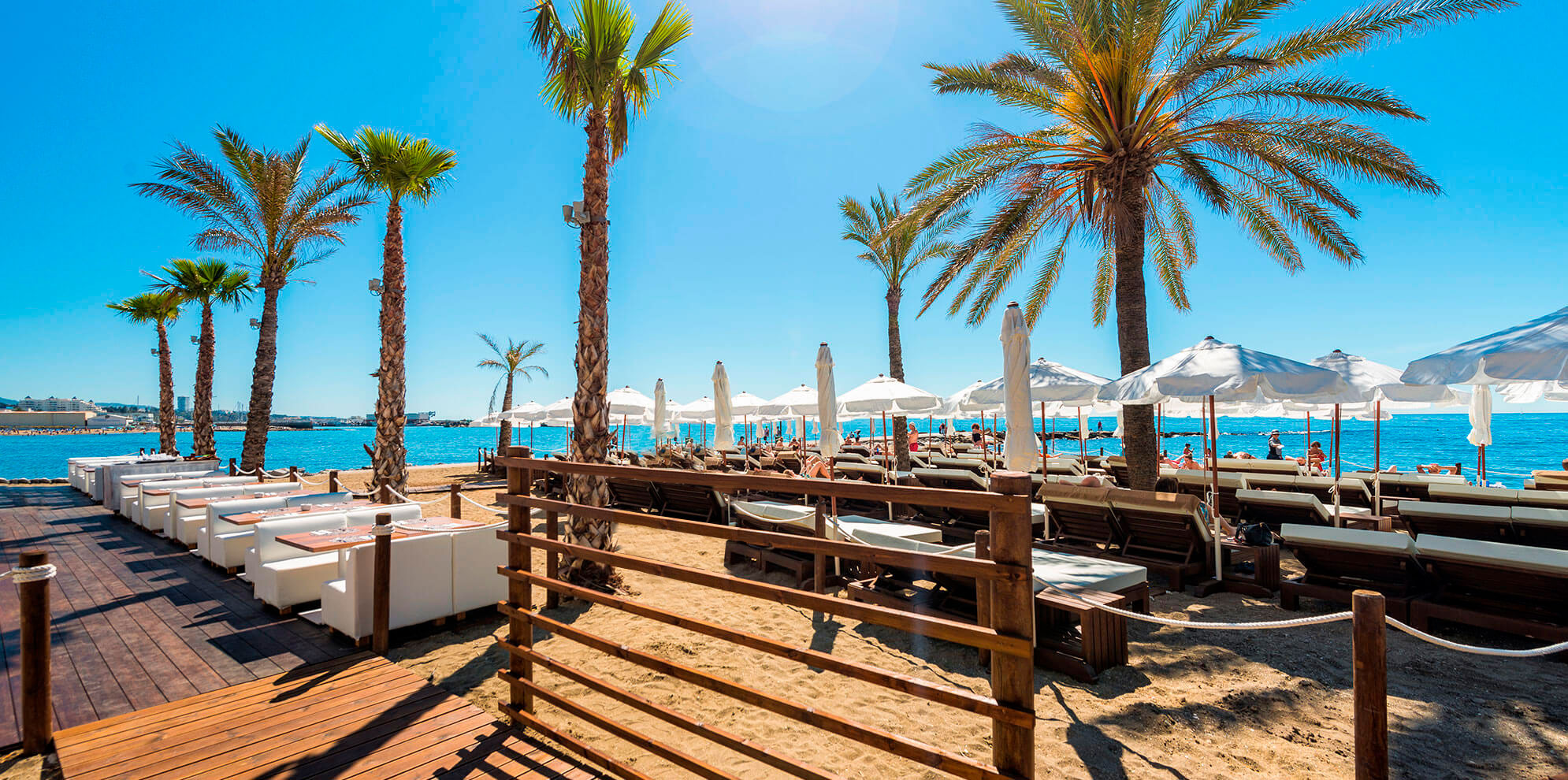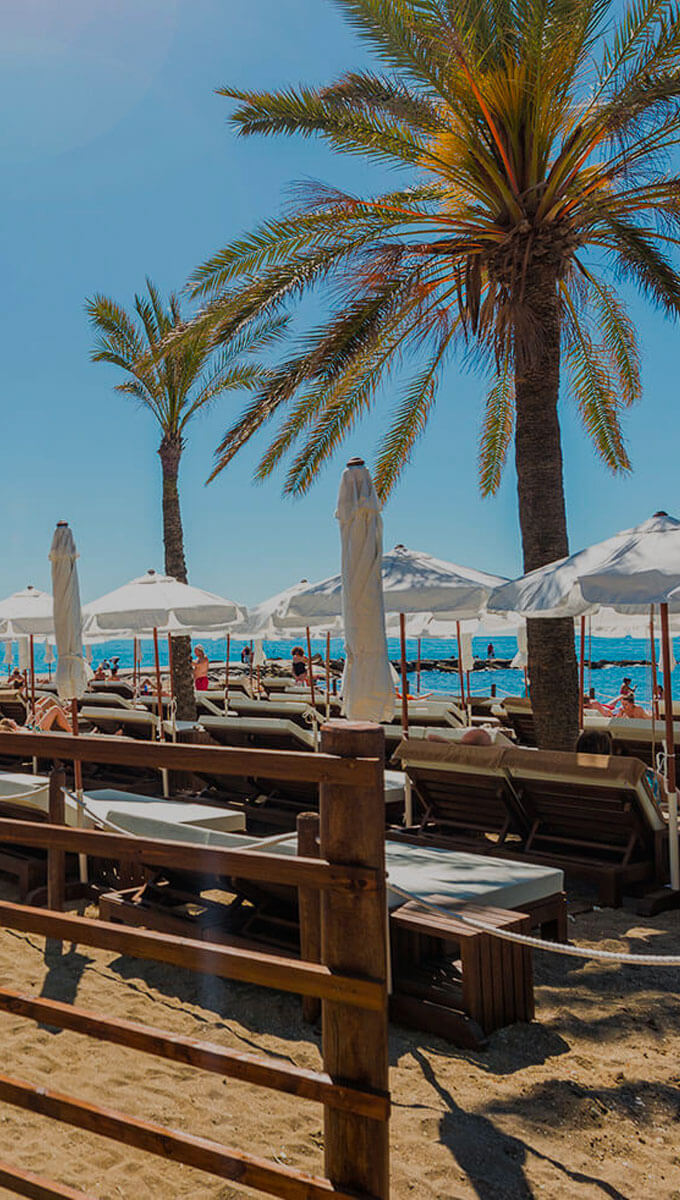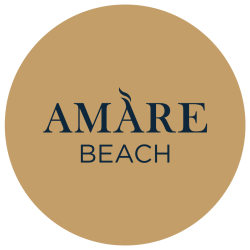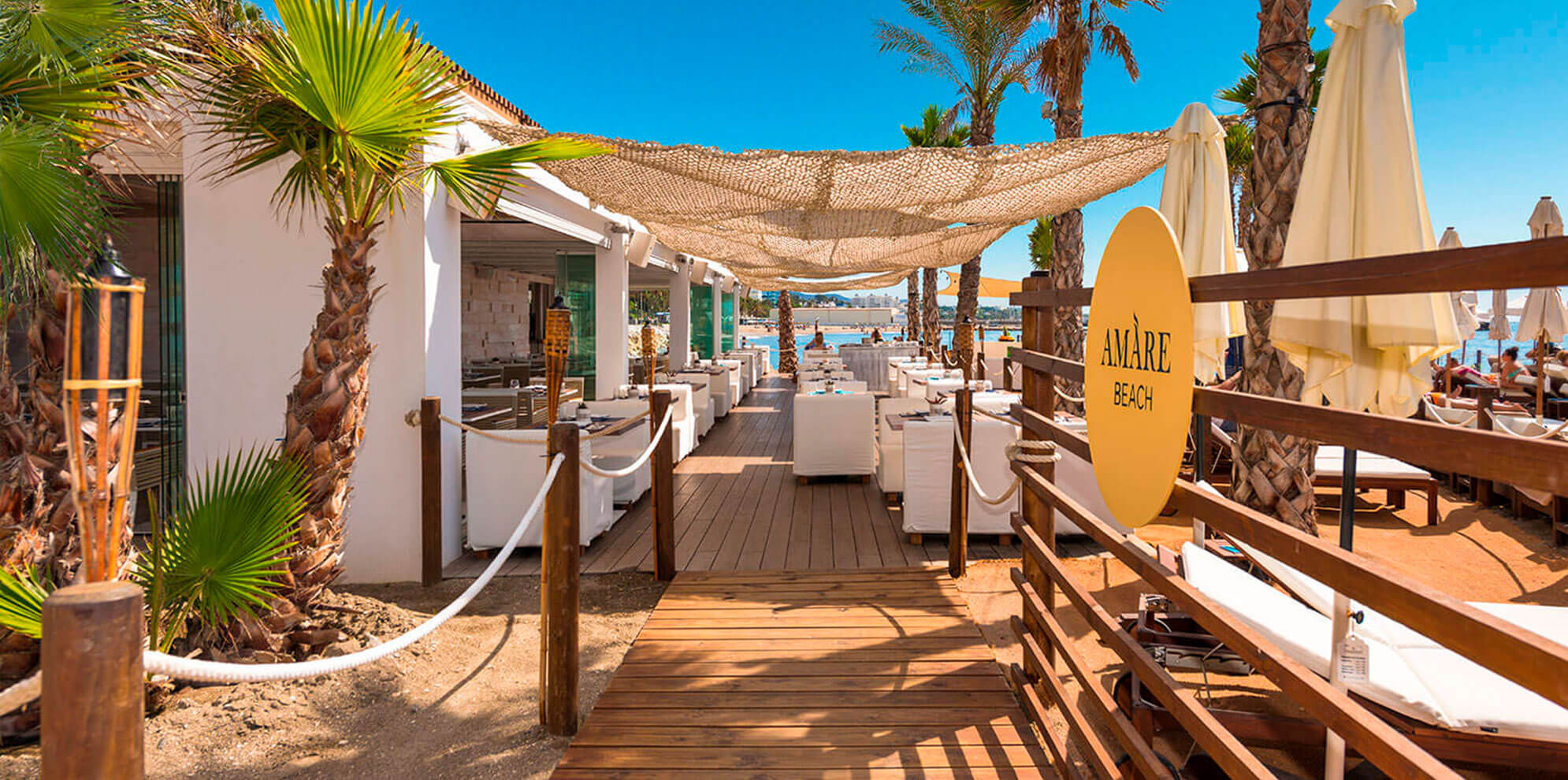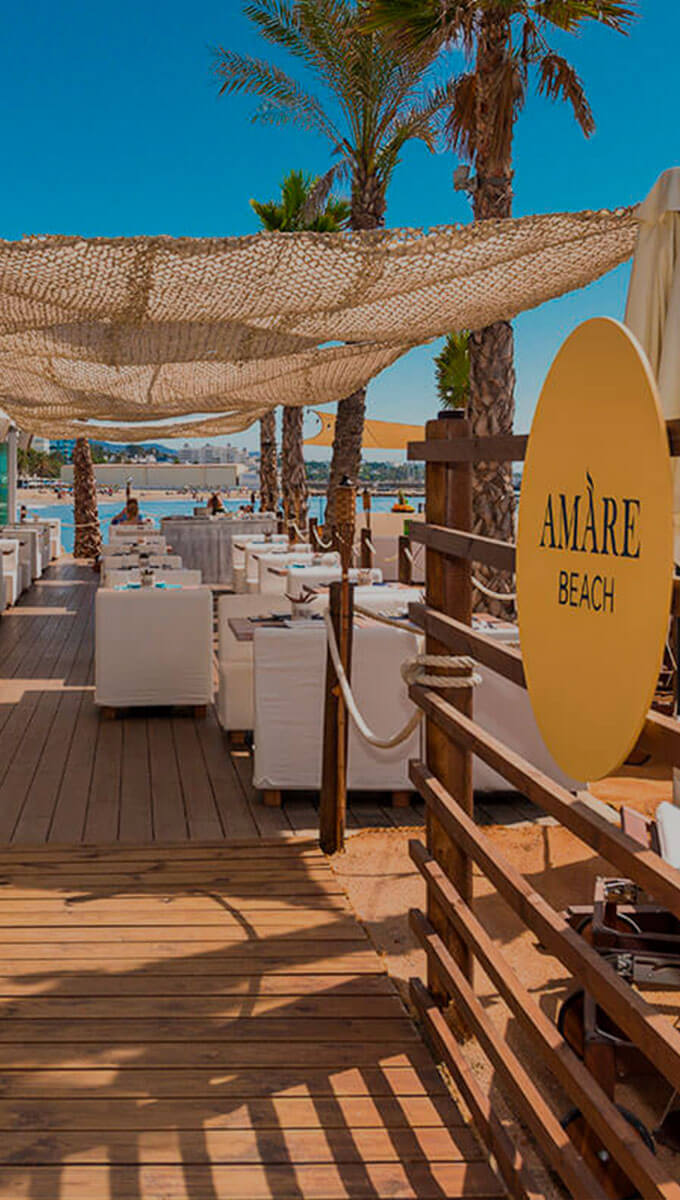 MORE THAN JUST A BEACH CLUB
A seaside treasure
It's not easy to find the words to describe Amàre Beach Club. A unique space on the promenade in the centre of Marbella for enjoying the sun, Mediterranean flavours, music and emotions…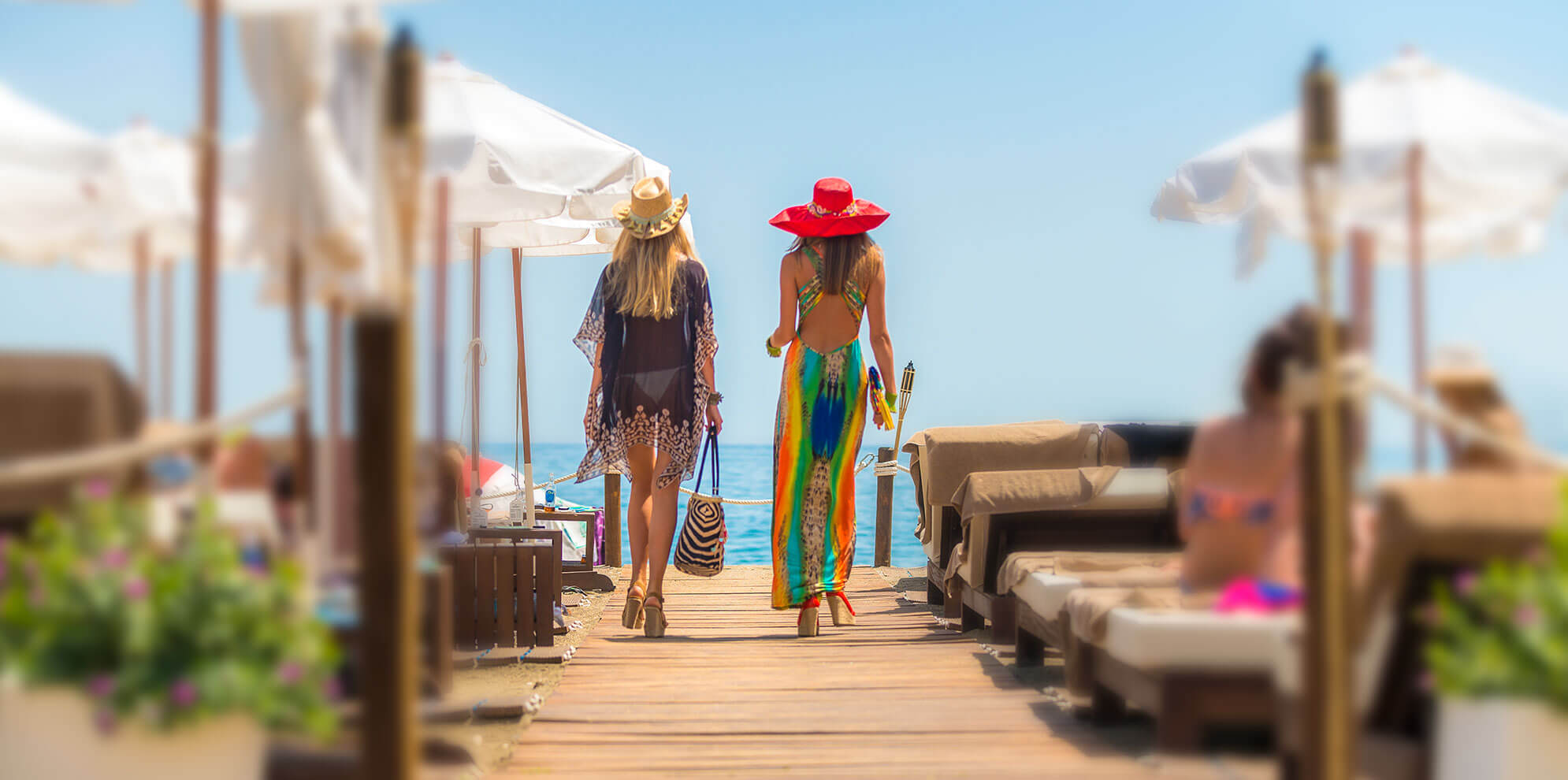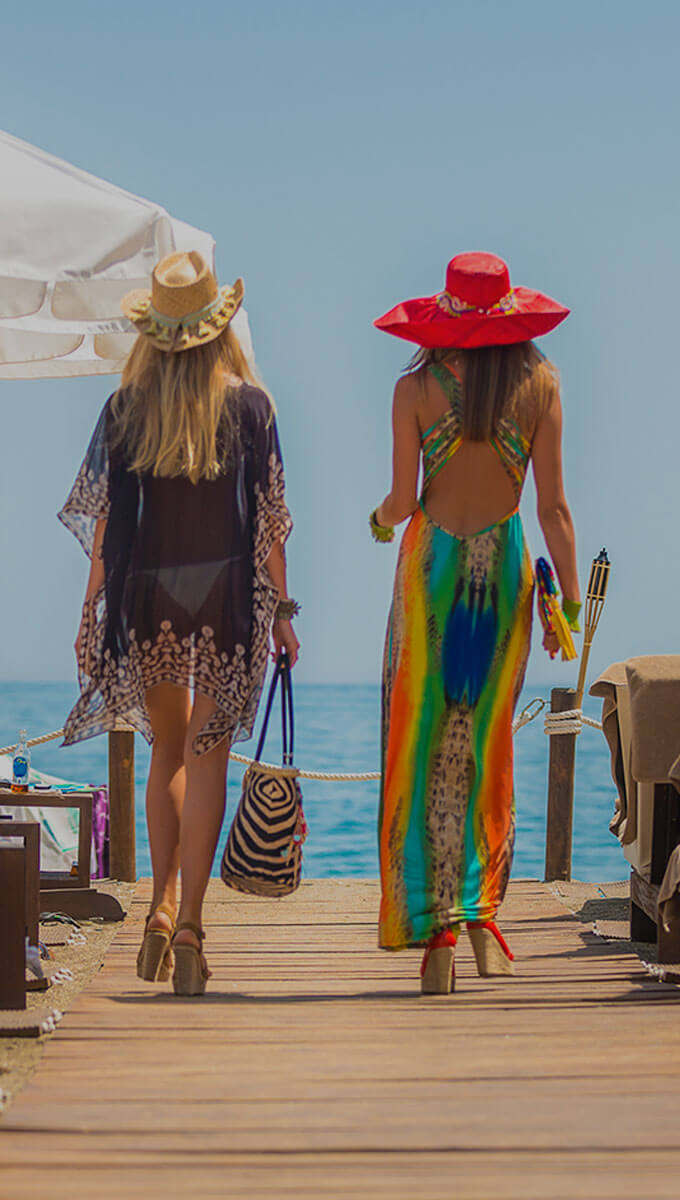 Stroll by the sea
Your path ends in the deep blue sea
Just follow the wooden walkways that take you to the beach, settle down on one of our spacious sunbeds and use our "Push and Go" service to order whatever your fancy from our waiters. How about a massage? You can get one here.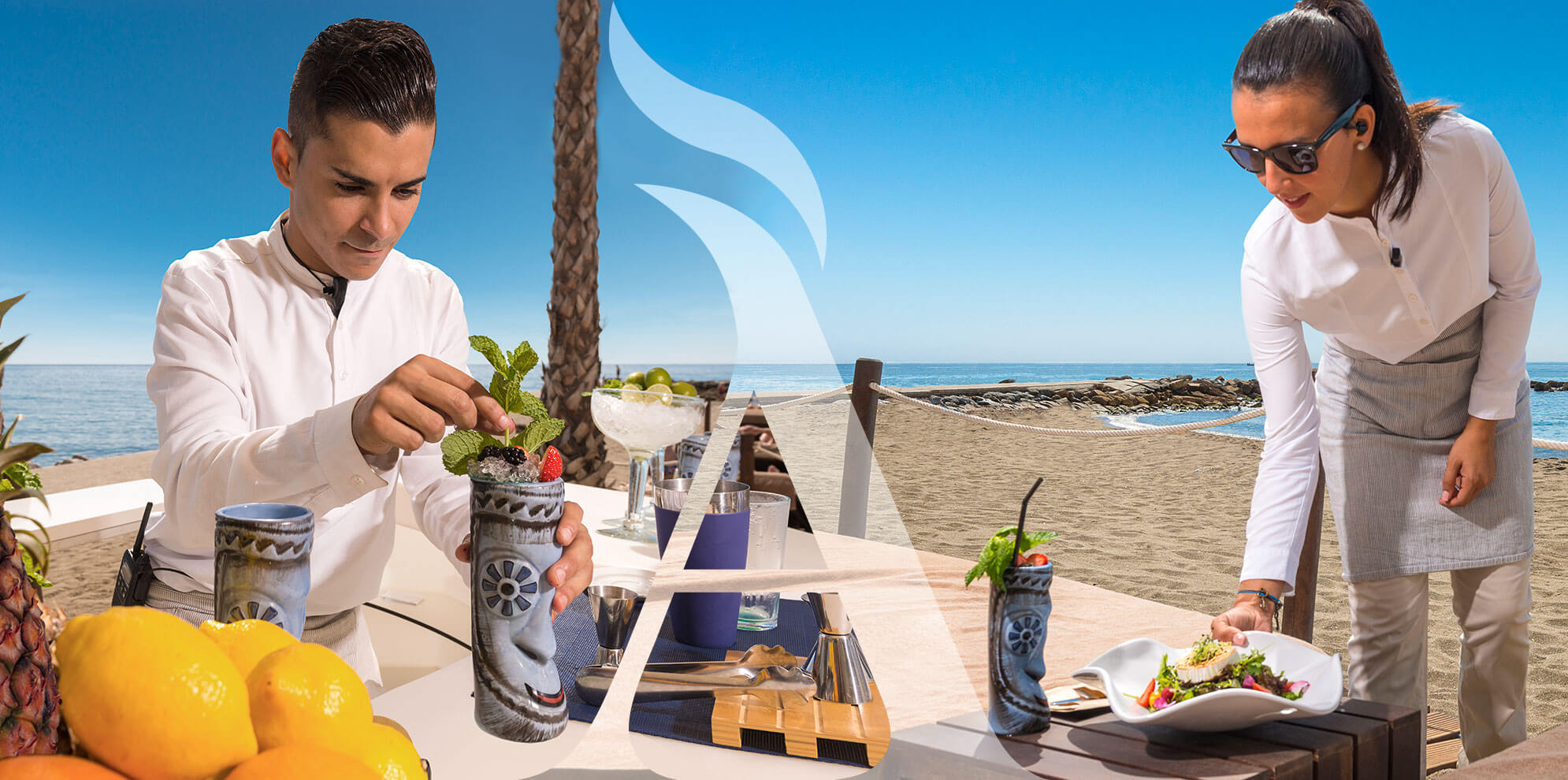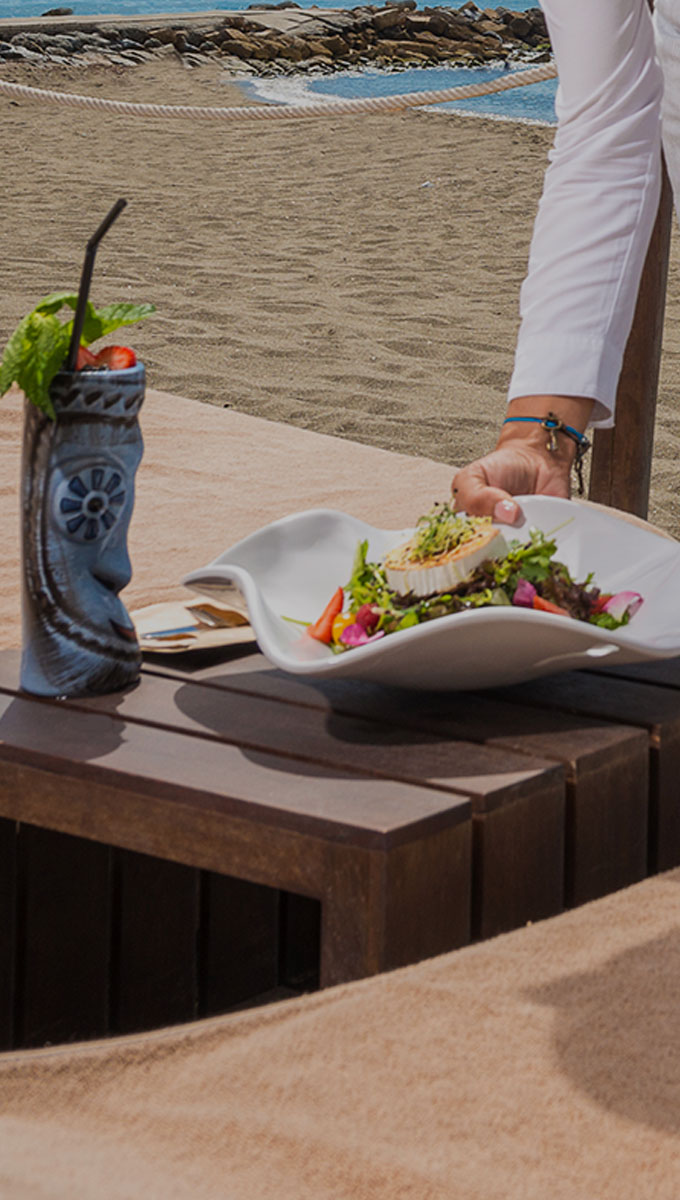 HEALTHY INNOVATION
Mediterranean flavours
But if you really want to catch the Mediterranean taste we recommend the Amàre Beach restaurant, with fresh ingredients combined in a healthy, genuine and innovative cuisine that you'll enjoy served on the beach terrace.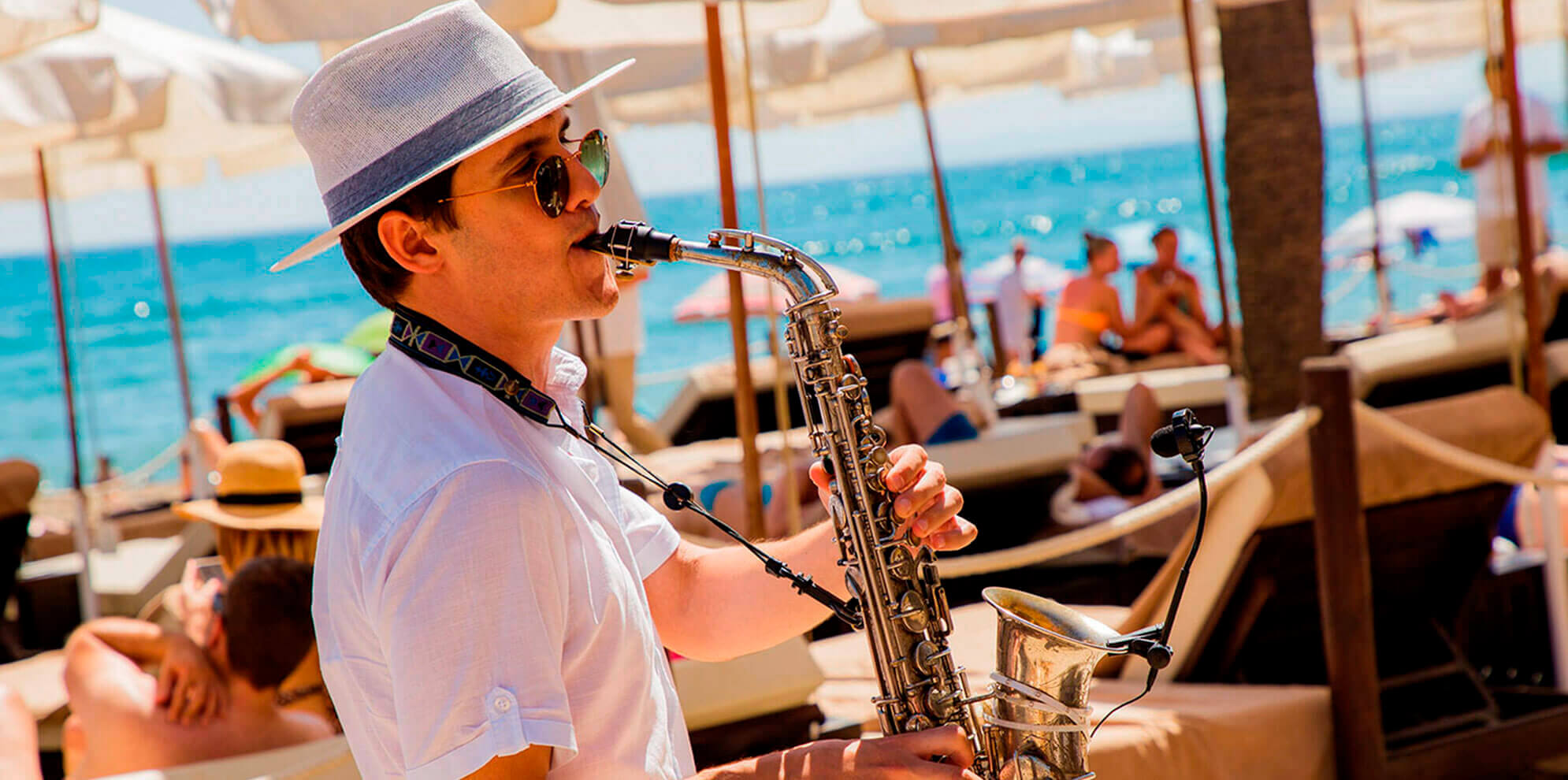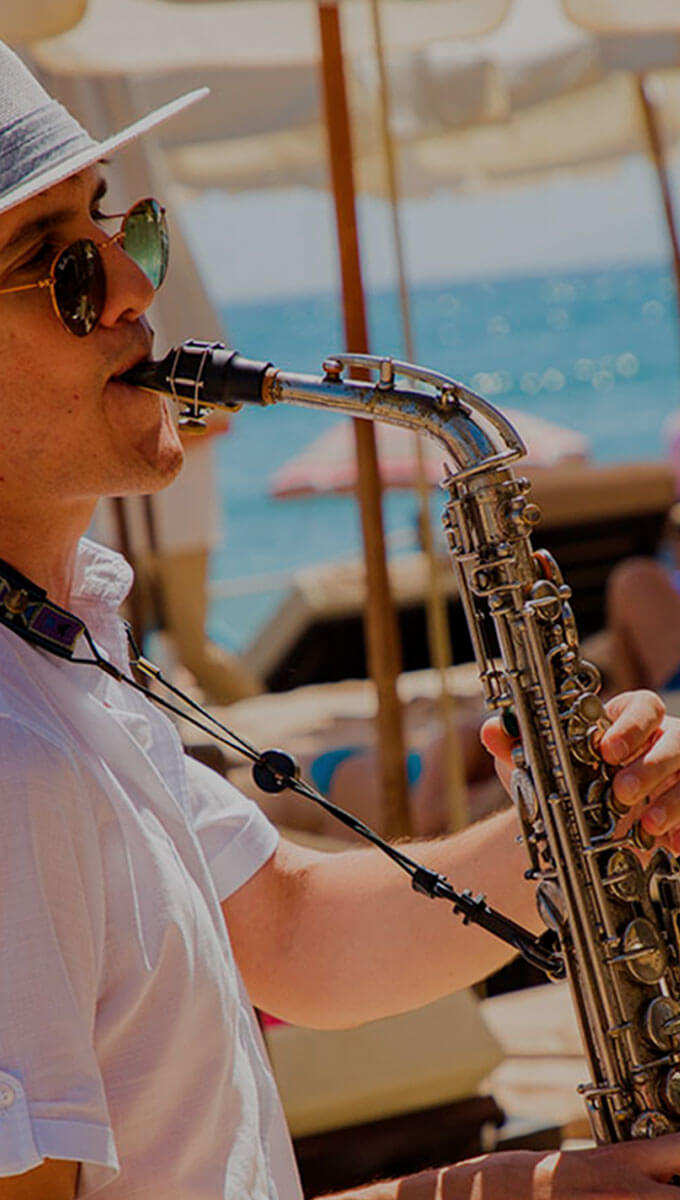 ENTERTAINMENT BY THE BEACH
Choose your soundtrack
Trying to resist is futile. So take it easy and feel the rhythm of Amàre Beach. Our DJ treats us to a life session every afternoon, sometimes sharing a space with musicians with wind and string instruments, when the beach becomes a stage. Do you feel it?

Are you a sushi lover? The prestigious chef Carlos Navarro has created this menu based around Japanese delicacy for Amàre Hotels. Navarro is currently considered one of the most renowned sushiman on the national scene and was awarded in Japan at the 2016 World Sushi Championship.
#WhatAFeelingOfSushi

Promenade Alfonso Cañas Nogueras,
29603 Marbella, Málaga, Spain
+34 951 56 82 02
Opening hours
From Monday to Sunday from 11 am to 7 pm
*Hours subject to change
Amàre Beach can be accessed directly from the seafront promenade or the beach