Marbella and Ibiza Blog
Amàre Beach Hotels
Coffee shops, bakeries and ice-cream parlours in Marbella. The best on the Costa del Sol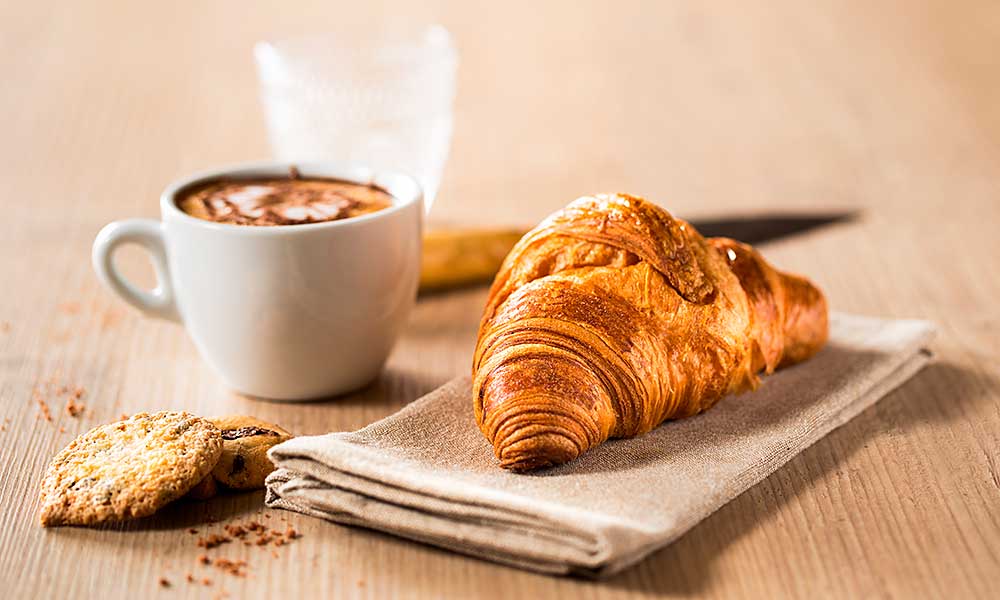 Coffee shops, bakeries and ice-cream parlours in Marbella. The best on the Costa del Sol
There are so many coffee shops in Marbella that you will have no problem having breakfast, coffee…, wherever you are. Delicious smoothies, detox juices, homemade cakes, biscuits made from innovative mixes, delicious homemade jams, freshly baked breads with seeds or appetising coffee made from freshly toasted beans. The offering from coffee shops in Marbella is as endless as it is appetising.
We wanted to delve into that pleasure so, in order that you always have a safe bet, we have put together a list with the best bakeries and ice cream parlours in Marbella, If you visit one of them one day, be sure to enjoy your "sweetest vices."
Café de Ronda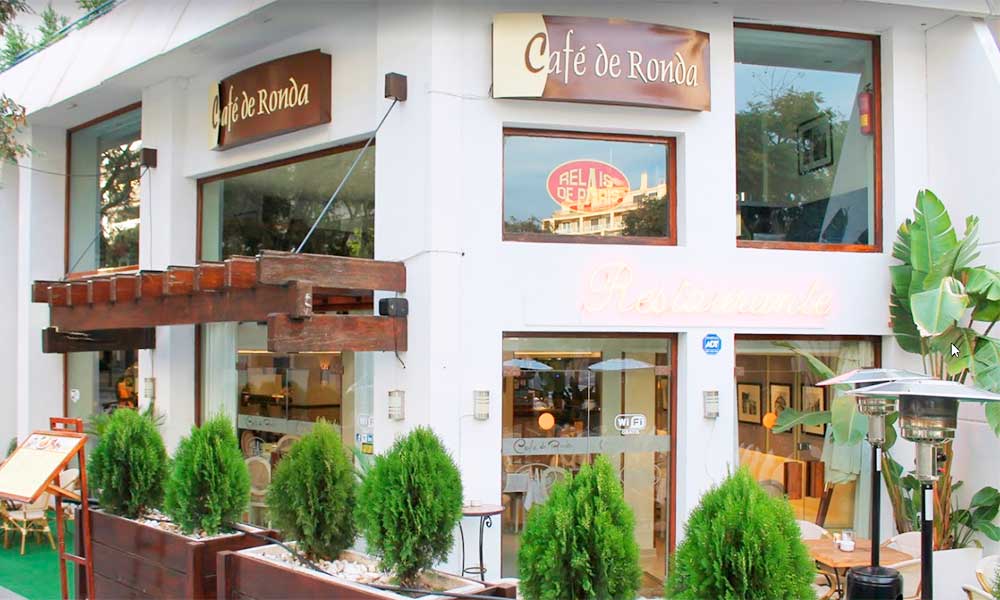 Café de Ronda is the ideal place to go if you fancy a good cup of coffee and some artisanal pasta, freshly made tapas, lunch or just a drink as the sun goes down in a sophisticated but relaxed atmosphere. It's the perfect place to start the day in Marbella, since it's open from 8.00 a.m. and the breakfast selection is excellent, with everything from delicious eggs benedict to fresh fruit salads.
It also has very fast Wi-Fi, so customers can work quietly while they enjoy wonderful food inside or outside on its sunny terrace.
Café de Ronda
Calle Ramón Gómez de la Serna, 23, 29600 Marbella, Málaga
Tel: +34 952 90 08 99
Web: www.cafederonda.es


Google Maps
La Canasta (Café Marbella)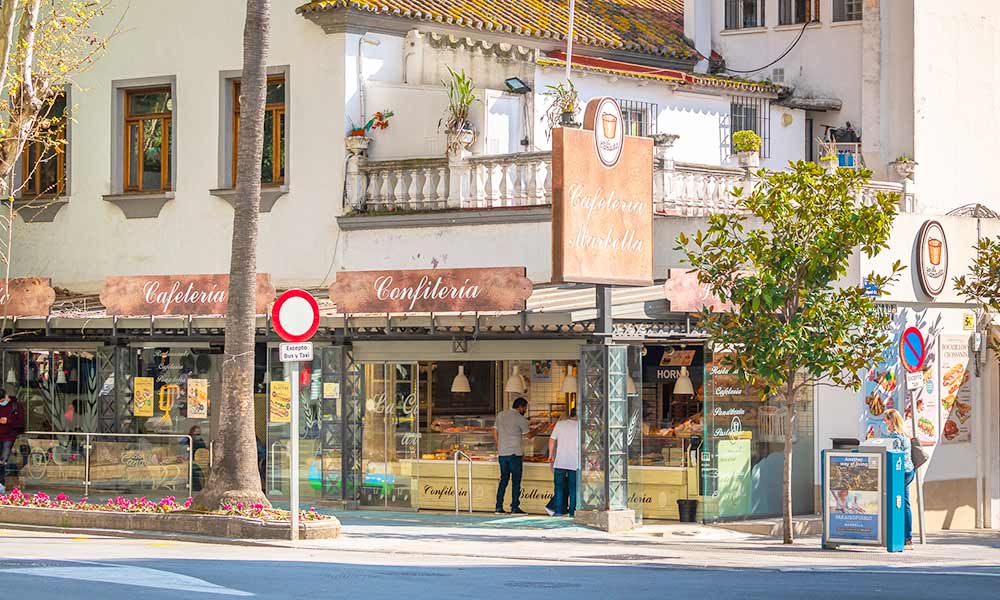 La Canasta (Café Marbella) opened its doors in 1920 and has managed to adapt to the passing time without losing its legendary style and glamor. Located on Ramón y Cajal Avenue, here you can recover your strength with a good coffee, a spectacular breakfast or snack where you can choose from an extensive menu of cakes and pies and then continue with your walk through the historic centre of the city just a few minutes away. Do not forget to visit Café Marbella because it is an institution in the capital of the Costa del Sol.
La Canasta (Café Marbella)
Av. Ramón y Cajal, 1, 29601 Marbella, Málaga
Tel: +34 952 77 27 51
Web: www.lacanasta.es


Google Maps
Dezentral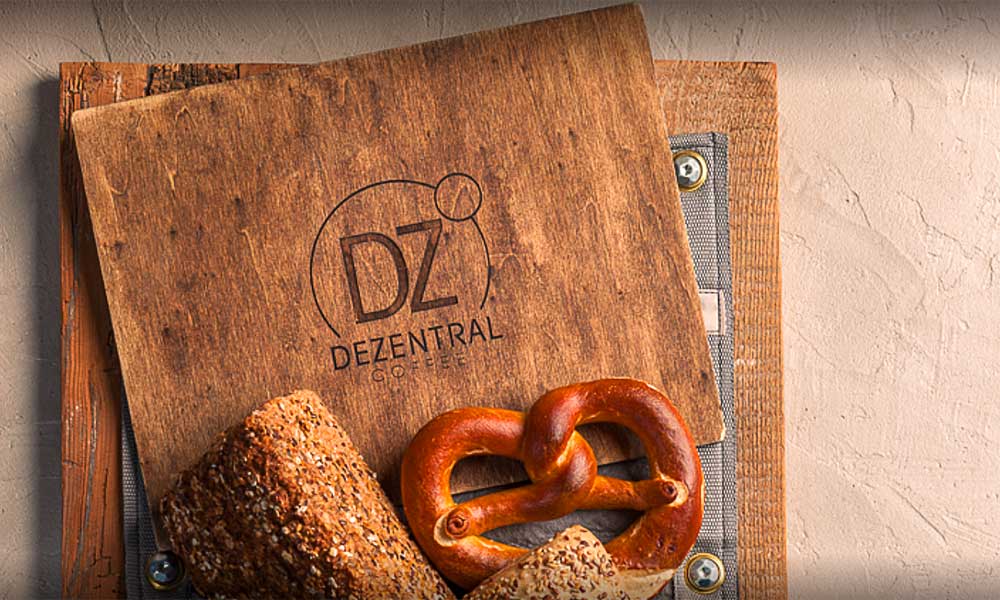 If you're looking for fantastic coffee in a contemporary ambience with exceptional service, Dezentral is for you. As well as coffee, you will also be delighted to find a wide range of tasty and healthy dishes to please all tastes. The coffee shop is located next to a large grassy area with the option to sit in the shade or sun.
Dezentral
Calle las Malvas Ed. Online 19 local nº 20, 29660 Marbella, Málaga
Tel: +34 661 50 97 29
Web: www.dezentral-marbella.com


Google Maps
Goyo Marbella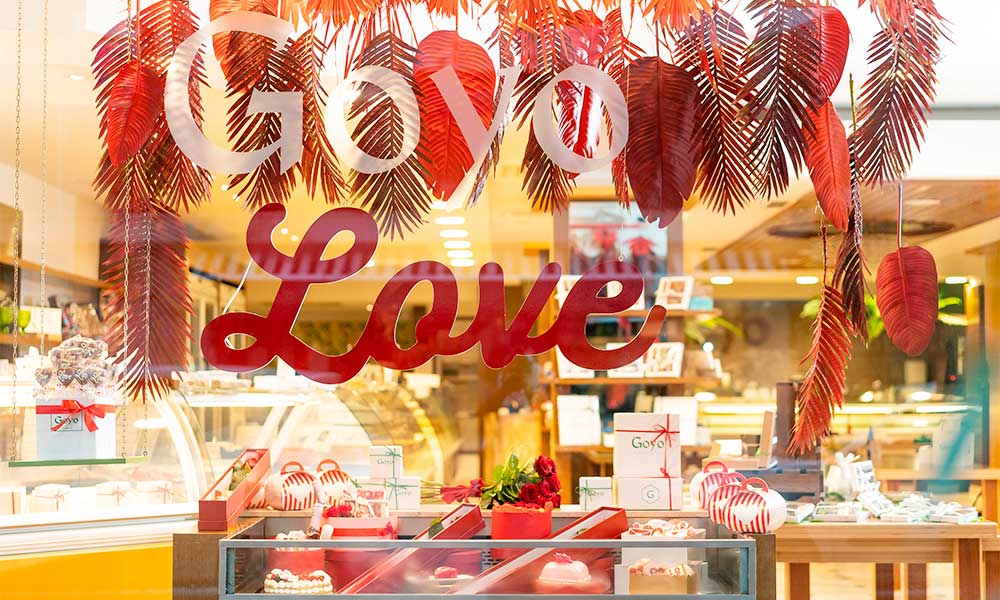 Goyo Marbella – photo credit facebook.com/GoyoMarbella/
Cafetería Goyo is one of the most famous and exclusive coffee shops in the whole of Marbella. This establishment is spacious and elegant, and is split into two areas. The first is the coffee shop, strictly speaking, where, as well as amazing coffee, you can enjoy a wide range of baked goods and pastries. We especially recommend the Goyo apple pie or the Austrian almond sponge cake.
If you don't have a sweet tooth, don't worry as there is a lot more to choose from on its sandwich and baguette menu, all made with the most select cold meats and gourmet produce.
Goyo Marbella
Calle Alonso de Bazán, 3, 29602 Marbella, Málaga
Tel: +34 952 77 66 42
Web: www.goyomarbella.com


Google Maps
El Piave
El Piave is one of the most traditional coffee shops on the Marbellan coast. It is an Italian bakery with a modern air and wide selection of cakes, baked goods and ice creams that, following its family tradition, makes all its products using artisanal techniques.
A stone's throw from the promenade and surrounded by restaurants, this is the idea place to end your meal with a delicious dessert, since it has a wide range of cakes, Argentine biscuits and home-made ice cream. Service is also friendly and professional.
El Piave
Calle Ntra. Sra. de Gracia, 28, 29602 Marbella, Málaga
Tel: +34 952 86 57 15
Web: www.elpiave.com


Google Maps
Purolatte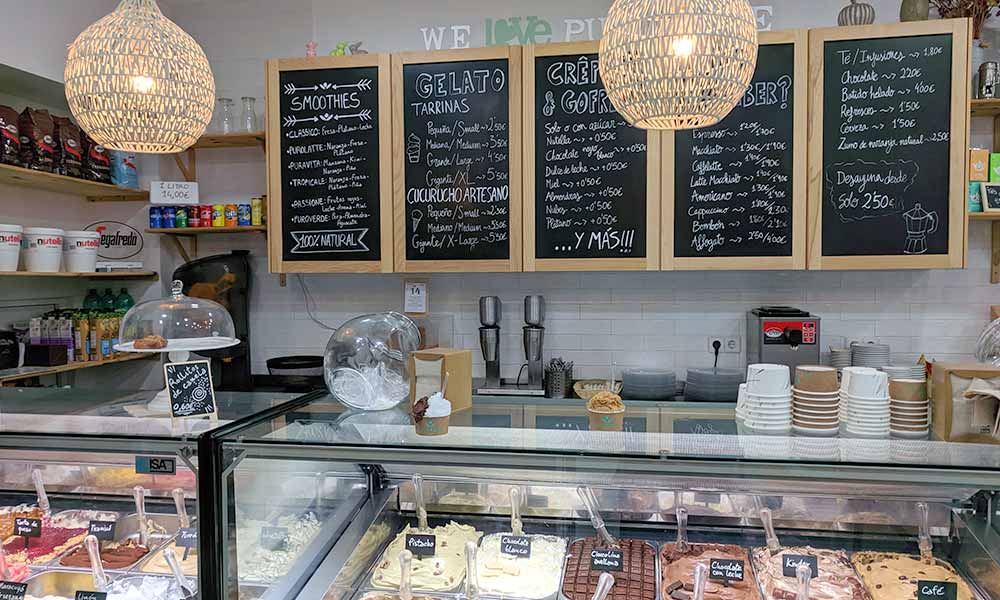 This coffee shop is located in the very centre of Marbella. Its decor makes this establishment very enjoyable and warm.  Its menu has countless options to choose from, though we recommend you don't miss the chance to enjoy its delicious crêpes, waffles and smoothies, and what can we say about its amazing artisanal ice creams.
It is the perfect place to end a pleasant evening with friends.
Purolatte
Calle Notario Luis Oliver, 17, 29602 Marbella, Málaga
Tel: +34 951 45 30 59
Web: purolatte.negocio.site/


Google Maps
Rivareno Gelato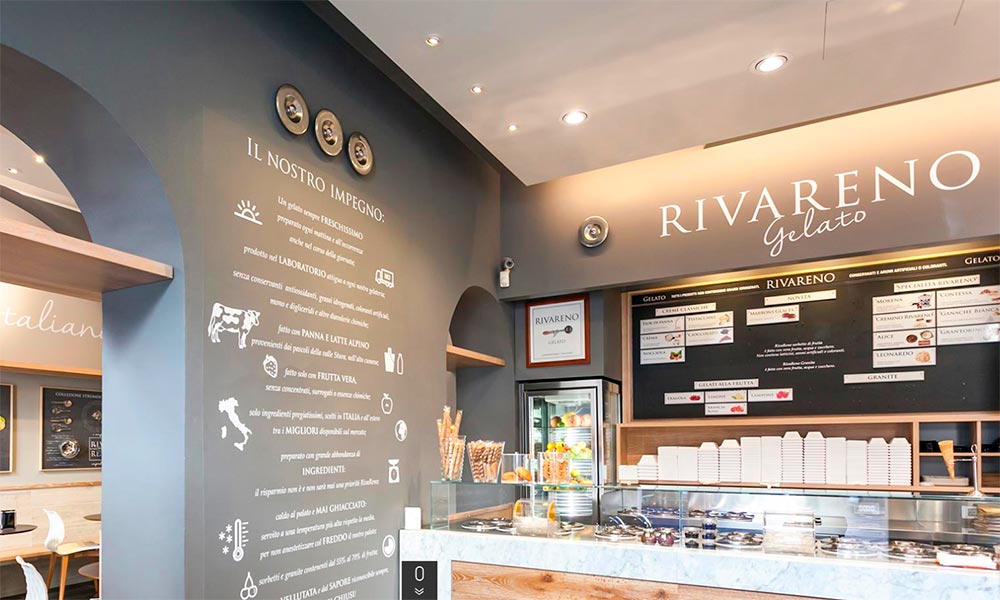 Rivareno is a unique coffee shop located in Marbella. Unique because it is where you will taste the best Italian ice cream on the Costa del Sol, and the experience of having a cappuccino or espresso at this coffee shop is a real delight. Whether you go for an ice cream or a coffee with biscuits, another exquisite feature of this establishment is its staff, who demonstrate their high level of quality with care and passion.
Rivareno
Calle el Califa, 68, 29660 Marbella, Málaga
Tel: +34 951 13 46 02
Web: www.rivareno.com


Google Maps
Fresca Passione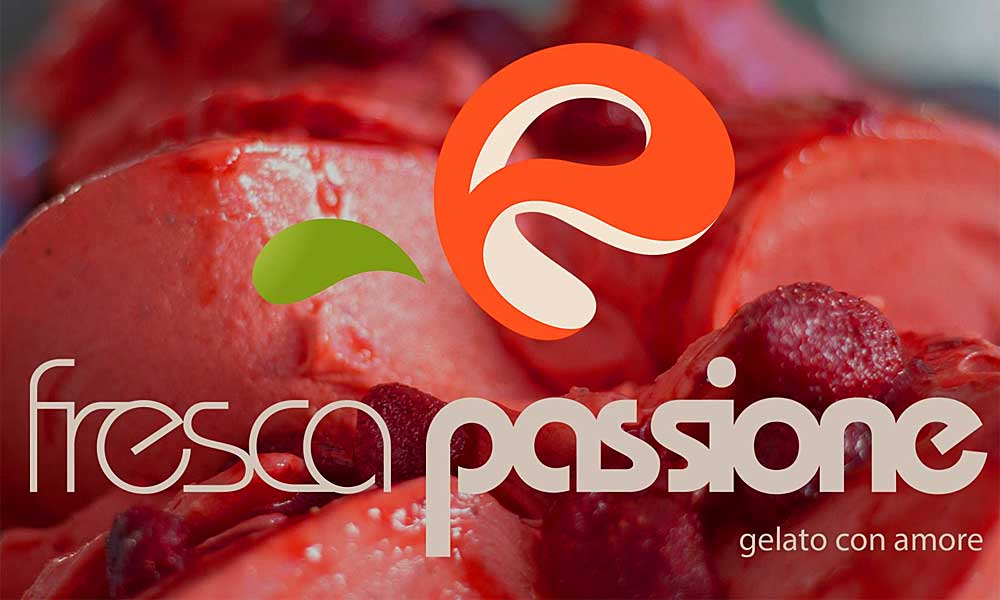 Fresca Passione is near Constitución Park. It is an Italian artisanal ice cream shop where you can have the most authentic Italian coffee in the entire city and a tasty fresh gelato. Its ice cream is made daily from exclusive recipes. Not only is it delicious, it's also healthy, since it's rich in fibre, low in sugar, lactose-free, suitable for vegans and even available sugar-free.
This coffee shop is very aware of food allergies, which is why it makes gelato suitable for all and only uses local seasonal fruit and, when possible, organic fruit.
Fresca Passione
Calle Ramón Gómez de la Serna, 1, 29602 Marbella, Málaga
Tel: +34 952 86 16 62
Web: www.frescapassione.es


Google Maps
Amorino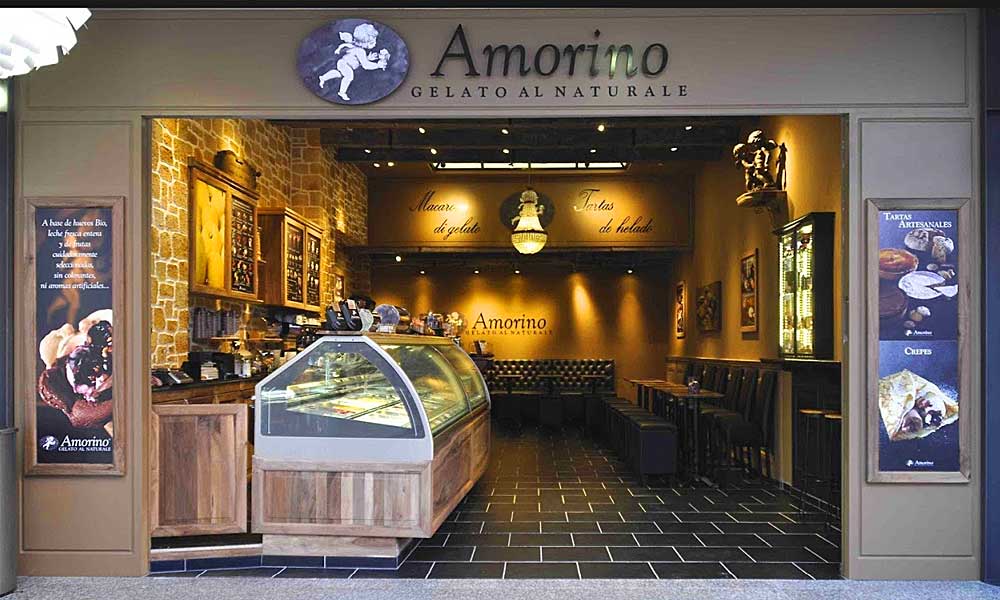 Amorino is a coffee shop where you will find ice cream, waffles with an endless variety of fillings, ice cream cakes, smoothies, hot chocolate, fresh cream and macarons filled with ice cream and cream, all made according to authentic Italian tradition.
Eating ice cream from Amorino is pure magic, since it is an exquisite product always made with a careful selection of raw materials, with no colourings or artificial aromas.
Amorino
Centro Comercial La Cañada – local 71, Carretera de Ojén s/n, 29600 Marbella, Málaga
Tel: +34 952 82 86 10
Web: www.amorino.com


Google Maps
Casa Mira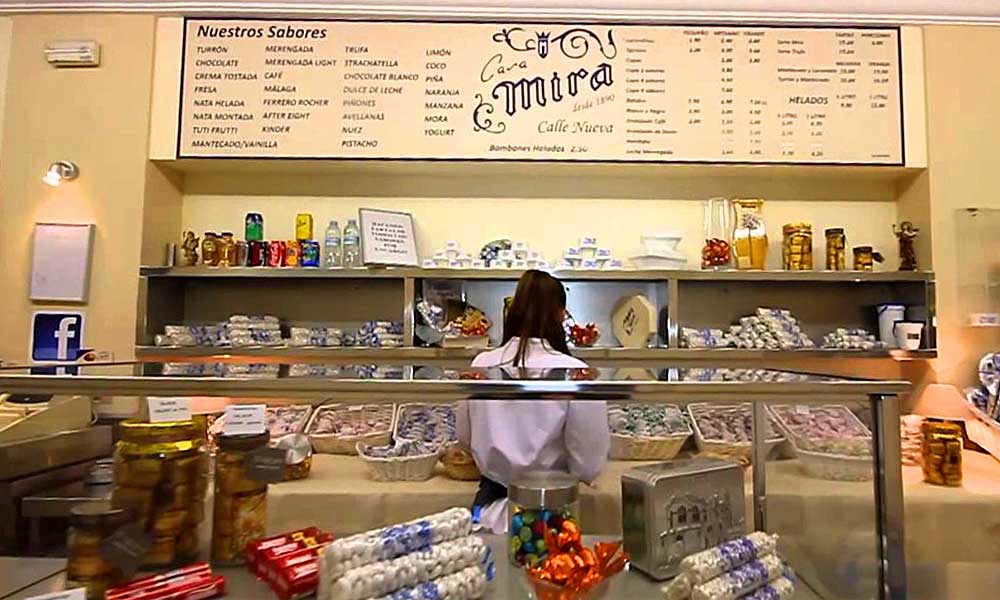 Casa Mira has been around for over a century and is the most famous establishment for ice cream and nougat on the Costa del Sol. Its nougat area has a classical design and its ice cream has a more modern design.
We should say that all its products are made by hand using the best ingredients on the market, which is why its nougats are regarded by many as the best in Spain. An example of this is a speciality we recommend above all the others: the ice cream chocolate, with a nougat filling you will not find anywhere else.
Casa Mira
Calle Nueva 16, 29670, San Pedro, Marbella, España
Tel: +34 952 21 40 91


Google Maps
Starbucks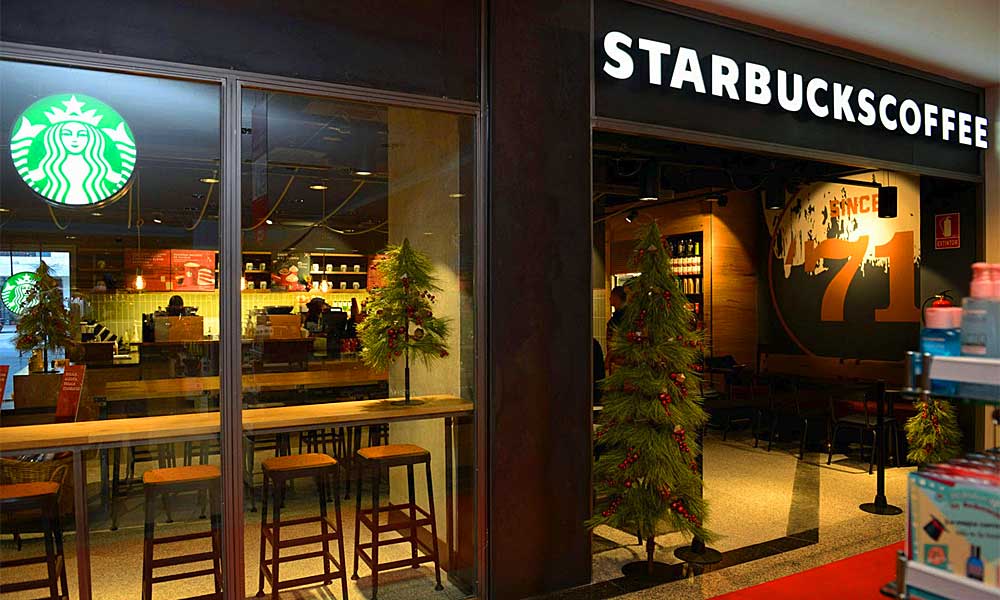 Starbucks is located in the Costa Marbella Shopping Centre in Puerto Banús. You can enjoy a tasty cup of coffee and its charming baristas will make each drink to order. As well as its classic drinks, the chain has traditional local products, such as flat bread.
This establishment also has one of the main attractions that distinguishes Starbucks in every corner of the world: soft music, sofas, low tables, personalized drinks and Wi-Fi.
Starbucks Marbella
El Corte Inglés, Alfonso Von Hohenlohe, 2, 29602 Marbella, Málaga
Tel: +34 902 42 34 23
Web: www.starbucks.es


Google Maps
Starbucks Puerto Banus
Calle Antonio el Bailarín, 13, 29660 Marbella, Málaga
Tel: +34 902 42 34 23
Web: www.starbucks.es


Google Maps
Casa del Té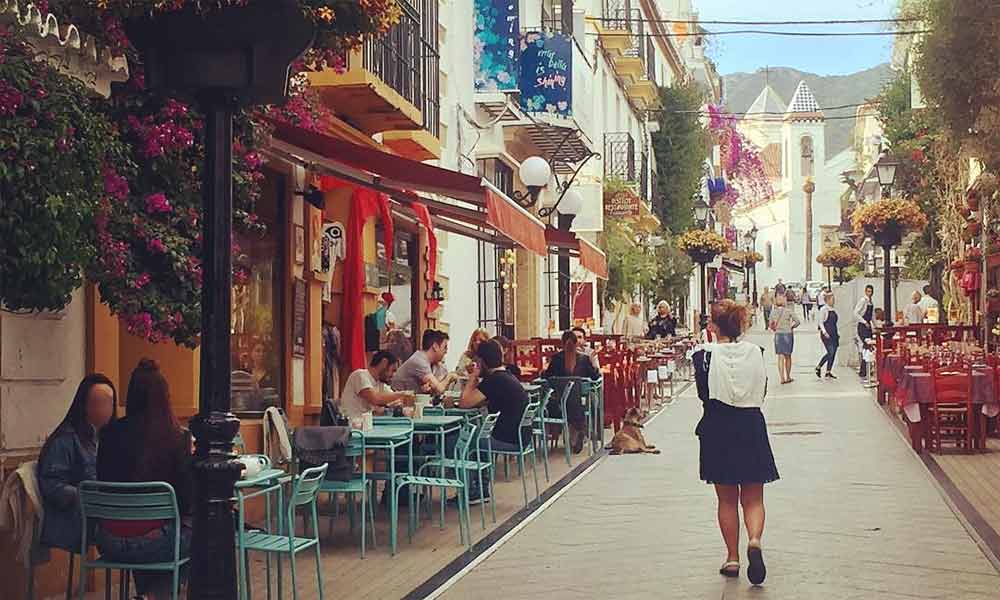 courtesy La Casa del Té (Facebook)
But not everything is about coffee, if what you really like is tea, Marbella also offers you the best samples brought from any part of the globe. La Casa del Te is a melting pot of smells, tastes and sensations in a very exotic establishment where you can protect yourself from the noise and stress of the city. Ask for a tasty tea and marry it with one of the many Moroccan cakes that you can find here. An ideal plan to enjoy a relaxing afternoon.
Casa Del Té
Calle Ancha, 7, 29601 Marbella, Málaga
Tel: +34 952 86 51 30
Web: www.lacasadelte-teteria.com


Google Maps
Cafetería Divino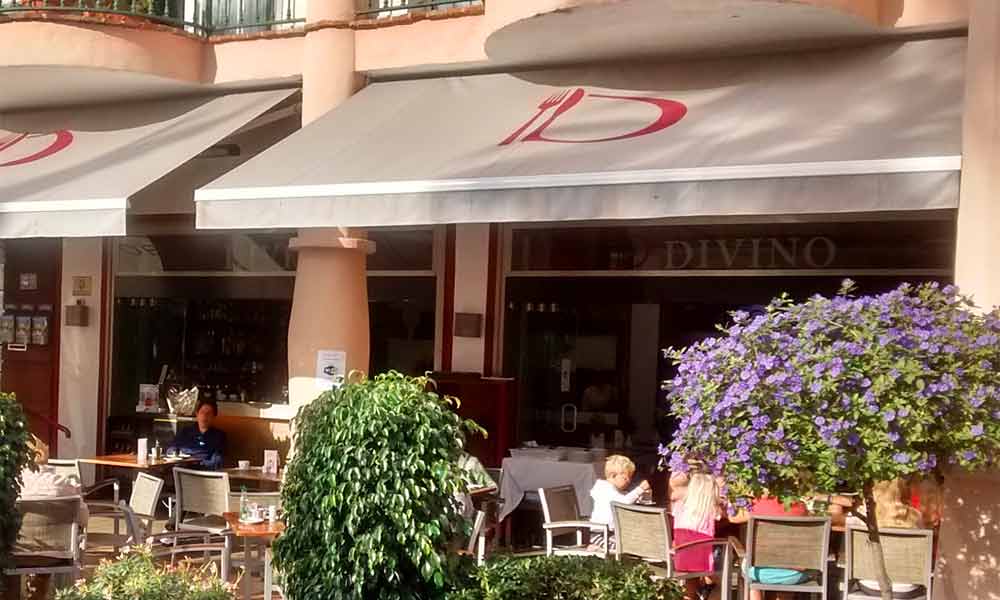 courtesy  escapadarural.com
If you decide on Divino you will enjoy a careful decoration where its cosy environment invites you to relax. Here you can enjoy the different varieties of coffee such as Irish, a laden black coffee or the traditional cappuccino, special mention has the great variety of Arab teas, cold infusions or mixtures of infusions.
If you are not a coffee grower, don't worry because you can also enjoy different flavours of ice cream and milkshakes. What more could you ask?
Cafetería Divino
Centro Comercial Contur, Avenida Jardines de las Golondrinas, 4, 29604 Marbella, Málaga
Tel: +34 952 83 94 95
Web: www.cafeteriadivino.com


Google Maps
Organic Market Food Marbella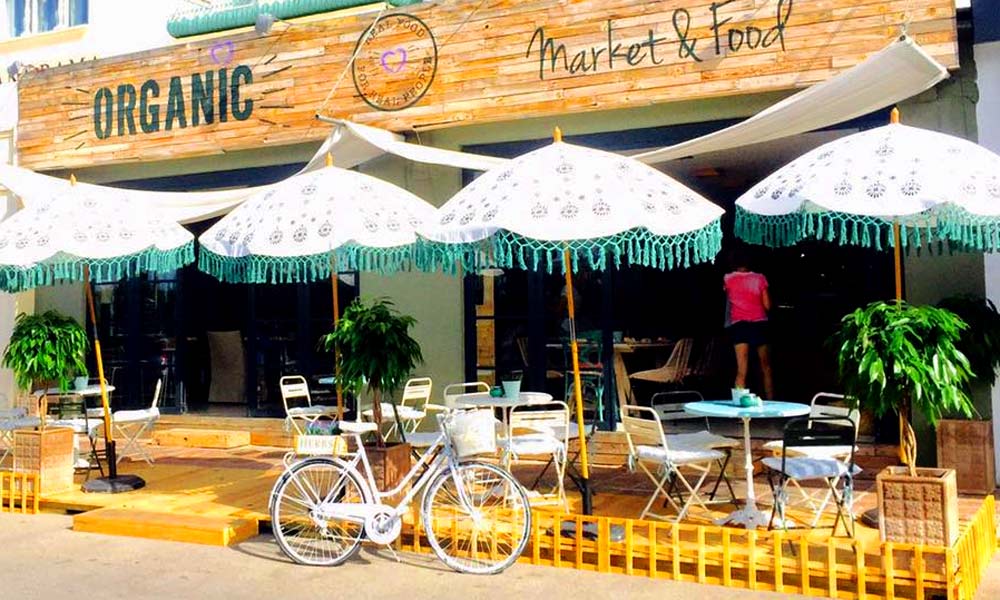 Marbella is home to some of the most exclusive coffee shops in Andalusia and among them we must mention Organic Market Food Marbella, a very cool place with a rustic chic decoration where you can enjoy the best coffees, teas, cakes and snacks. In addition, and as the name goes well, here there is a lot of emphasis on organic and healthy products, an example of this are its fantastic detox juices.
Organic Market Food Marbella
Centro Comercial Expo 14, Av. Bulevar Príncipe Alfonso de Hohenlohe, s/n, 29602 Marbella, Málaga
Tel: +34 952 92 52 76
Web: www.organicmarketfood.com


Google Maps
Cappuccino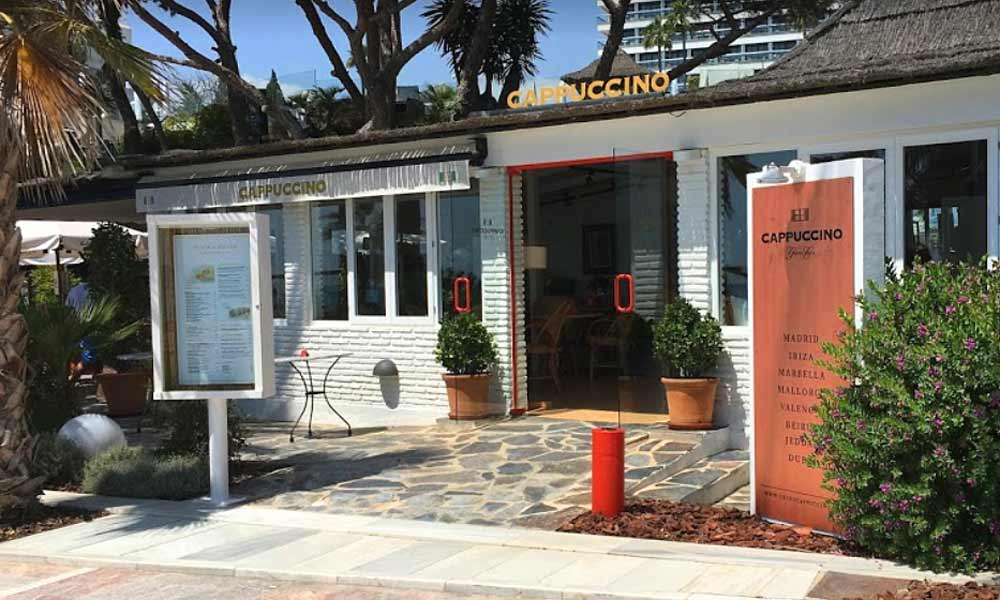 Cappuccino is a lovely cafeteria with a beach club style, where the art of taking a coffee under the Mediterranean sun rises to new heights. In this place the coffee is a delight that fulfils each and every one of the desires of the most gourmets: with milk for the most balanced, intense for the lovers of the purest coffee, cappuccino for those who love milk foam, and with a scoop of ice cream, chocolate or caramel for the most gluttonous.
Cappuccino
Calle José Meliá s/n, 29602 Marbella, Málaga
Tel: +34 952 86 87 90
Web: www.grupocappuccino.com


Google Maps
Churrería-Chocolatería Marbella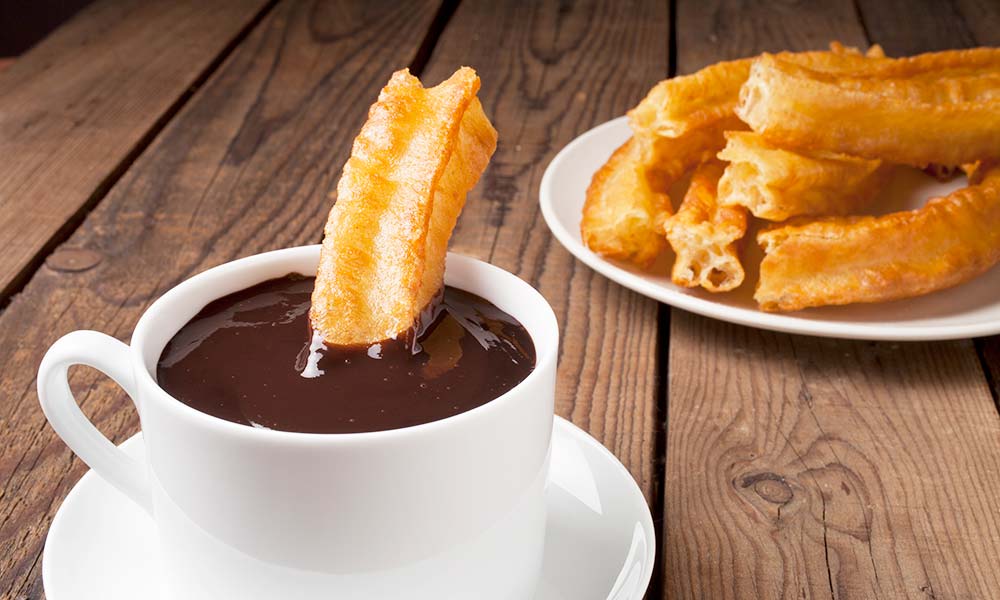 This place is an obligatory stop for any visitor venturing out to get to know Marbella old town, since you can find them on two of the most representative squares in Marbella old town: Plaza de África and Plaza de la Victoria. Sampling its exquisite porras with chocolate while sitting on its terrace is quite an experience. They also have 100% natural juices.
Churrería Marbella
Plaza África y plaza de la victoria, 29601 Marbella, Málaga
Tel: +34 659 06 90 42
Web: www.churreriamarbella.com


Google Maps
Churrería Ramón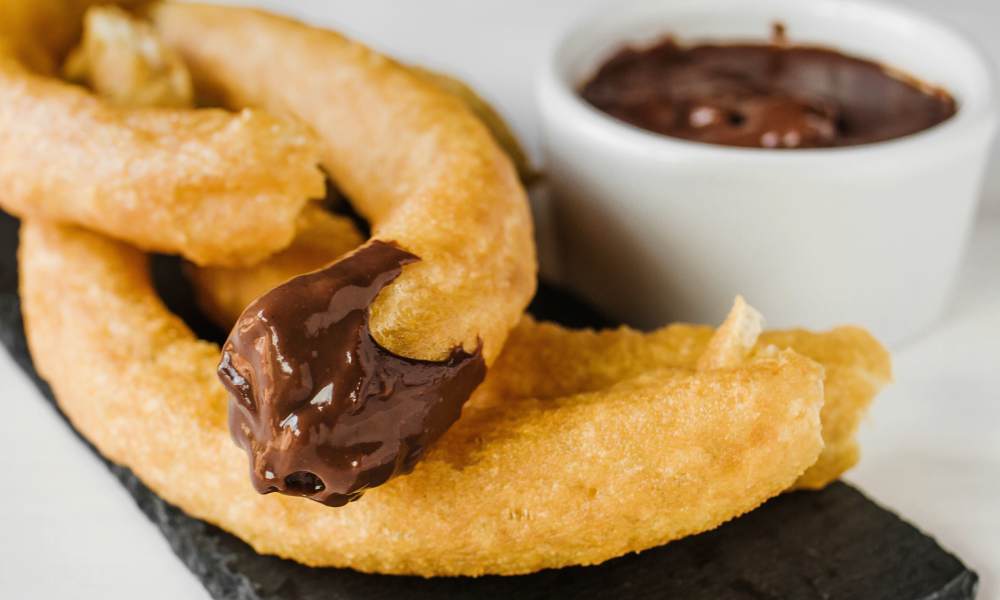 Churrería Ramón is a true Marbella, if not Costa del Sol. institution which is no wonder, since it has been open since 1941. Here you can enjoy a plate of delicious tejeringos with chocolate or a good cup of coffee. Not to be missed. Find it on Plaza de los Naranjos.
Churrería Ramón
Plaza de los Naranjos, 8, 29601 Marbella, Málaga
Tel: +34 952 77 85 46
Web: churreriaramon.es/


Google Maps