Marbella and Ibiza Blog
Amàre Beach Hotels
We are going shopping at the best Ibiza flea markets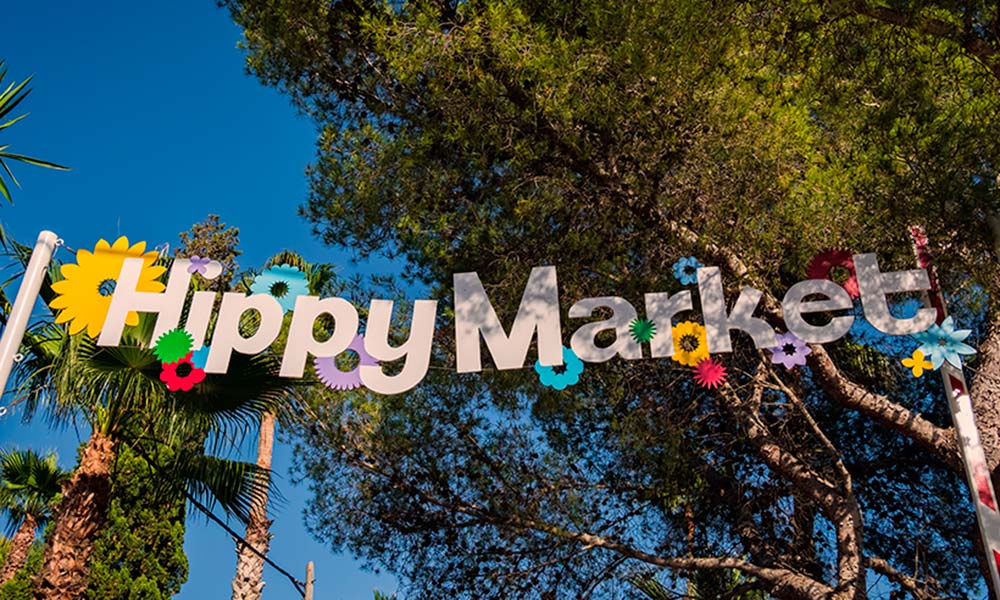 We are going shopping at the best Ibiza flea markets
If you love shopping and hunting for a unique piece, you'll be happy to know that your holiday on the island will coincide with the best Ibiza flea markets because in summer there is one each day of the week. And this is not counting the small street markets that set up their stalls in summer at dusk in most tourist destinations.
The Las Dalias Ibiza Market, the Punta Arabí Hippy Market, the Santa Eulalia Flea Market, the Sant Joan Flea Market, the rastro de Sant Jordi… We recommend you visit more than one, since each flea market has its own unique atmosphere and you can also include on your tour around the island one of the markets selling local and organic products that are held in several towns on the island.
If you are looking for a special souvenir of your trip to Ibiza, you will definitely find one, since you have a lot to choose from: arts and crafts, eastern accessories and garments, natural cosmetics, independent fashion, items made from natural fabrics, traditional gastronomy, wooden toys, decorative objects, paintings and sculptures by local artists, leather goods… So given in to the temptation: you will surely find more than one thing with your name on it. Treat yourself!
History of the Ibiza hippy markets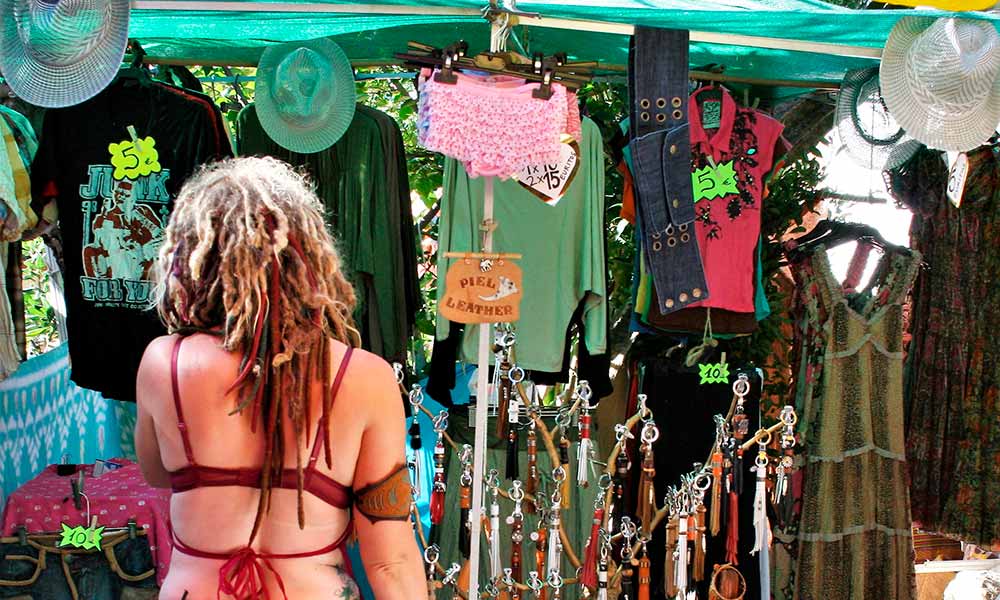 What has today become an excellent excuse for getting off your hammock and going out to explore the island from flea market to flea market began in the 1960s, when hippies included Ibiza in the route that fled Western conventionalisms and whose Mecca was India. Many of those Europeans and Americans settled in the east and north of the island, where they did artisanal work in exchange for food or accommodation.
However, it was not until 1973 when the first Ibiza hippy market opened at the Punta Arabí tourist complex located at Es Canar, a marine centre that back then had become one of the main traveller destinations. Colourful dresses and eastern jewellery that they would being back from their travels to India were added to the arts and crafts made by the hippies themselves, so it soon became one of the island's main tourist attractions. Today is sells a wide selection of items and it is difficult to return home without having a nose around the stalls of any of Ibiza's numerous flea markets.
The main summer Ibiza flea markets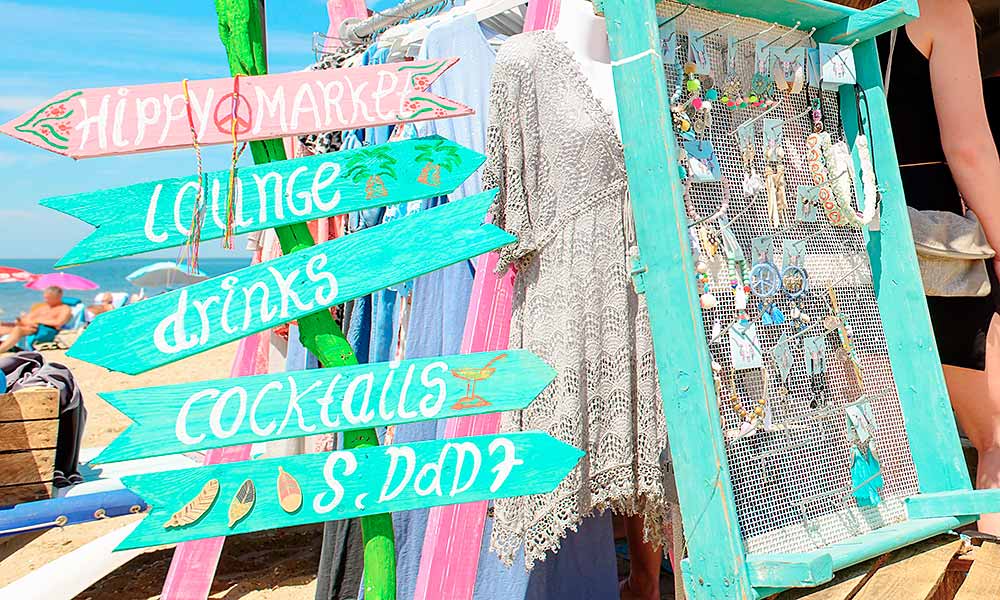 Among the following flea markets, you will find those you must include in your shopping route around Ibiza. If you are up for it, you can go to all three, although visiting two of the three will more than satisfy your shopping needs. That way you'll have the third one for your next trip to Ibiza, won't you?
Punta Arabí Hippy Market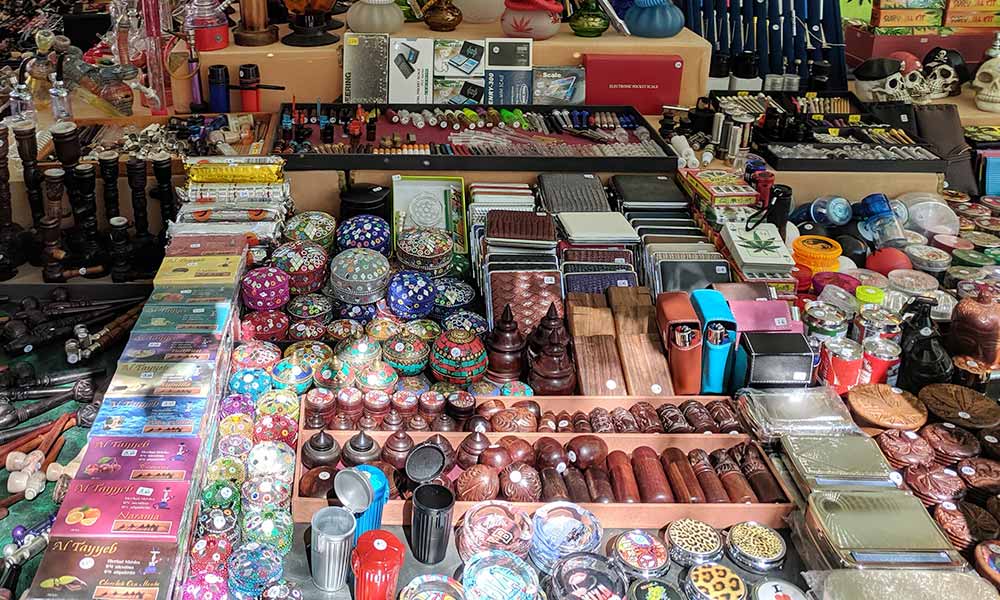 Opened in 1973, this was the first hippy market in Ibiza and it has also become the largest. It has no fewer than 500 stalls offering arts and crafts, fashion, accessories and gastronomic products, as well as kids' play areas or leisure spaces where visitors can hear live music. It is open from the morning, so our recommendation is to arrive early to avoid the hottest time of the day.
When: Wednesday from April to October.
Opening hours: 10.00 a.m. to 7.00 p.m.; in April, May and October until 6.00 p.m.
Where: Es Canar
Website: hippymarket.info
Google Maps
Las Dalias Ibiza Market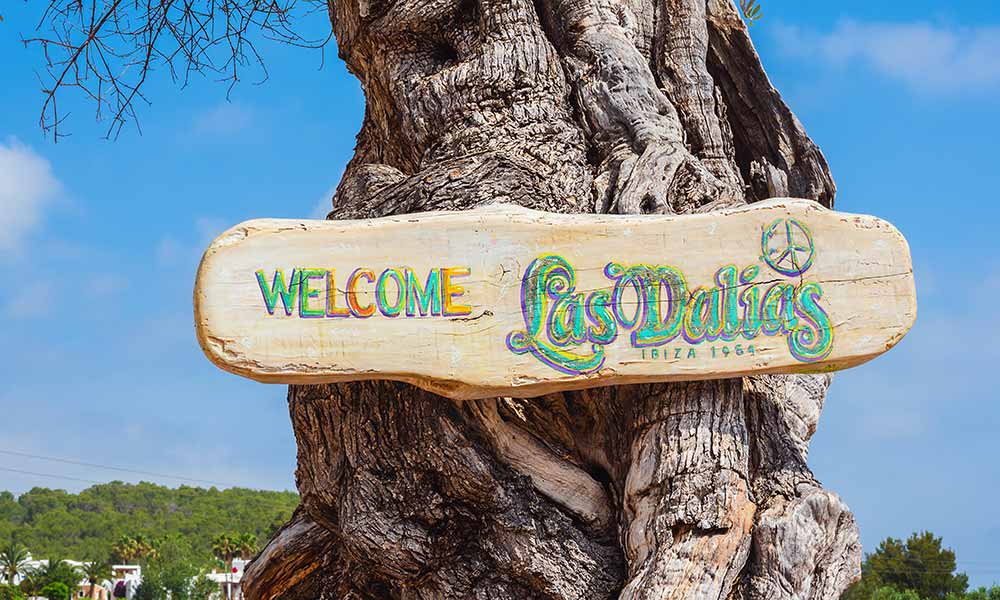 Las Dalias is the other essential Ibiza market you cannot miss, where you will find a curated selection of stalls where you can buy fashion, arts and crafts, accessories, gastronomy and much more. It is hard to leave without buying something! The atmosphere is very cosmopolitan and chilled and there are musical performances,  different food stalls, a restaurant and shaded areas. Las Dalias Ibiza Market is held on Saturday all year round, though in high season you can also go shopping on Sunday, Monday and Tuesday night. If you go on a Saturday in July or August, we recommend you get there early to avoid the traffic.
When: Saturday (year round), Sunday, Monday and Tuesday
Opening Hours: April to October. 10.00 a.m. to 8.00 p.m.; the rest of the year until 6.00 p.m. For the summer night flea markets, it is best to check its website.
Where: Sant Carles
Website: lasdalias.es
Google Maps
Sant Joan Market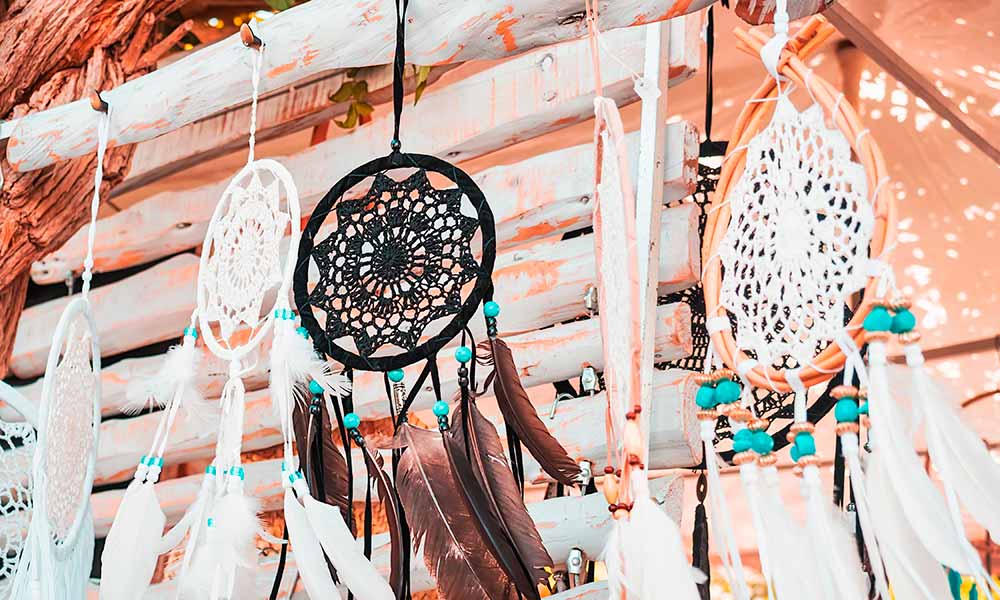 In recent years, this has become one of the most attractive flea markets in Ibiza, and its popularity continues to grow. Its charm lies in the fact that it does not have too many stalls and the ones it does have offer a curated selection of organic products and arts and crafts made by local creators. It is held around the church and the main street of Sant Joan, and has a very good atmosphere, especially at midday when there is live music. Since it is no longer a well-kept secret, we recommend you get there before 11.00 a.m. or parking will be difficult.
When: Sunday, year round.
Opening hours: 10.00 a.m. to 4.00 p.m.
Where: Sant Joan
Google Maps
Ibiza flea markets on the beach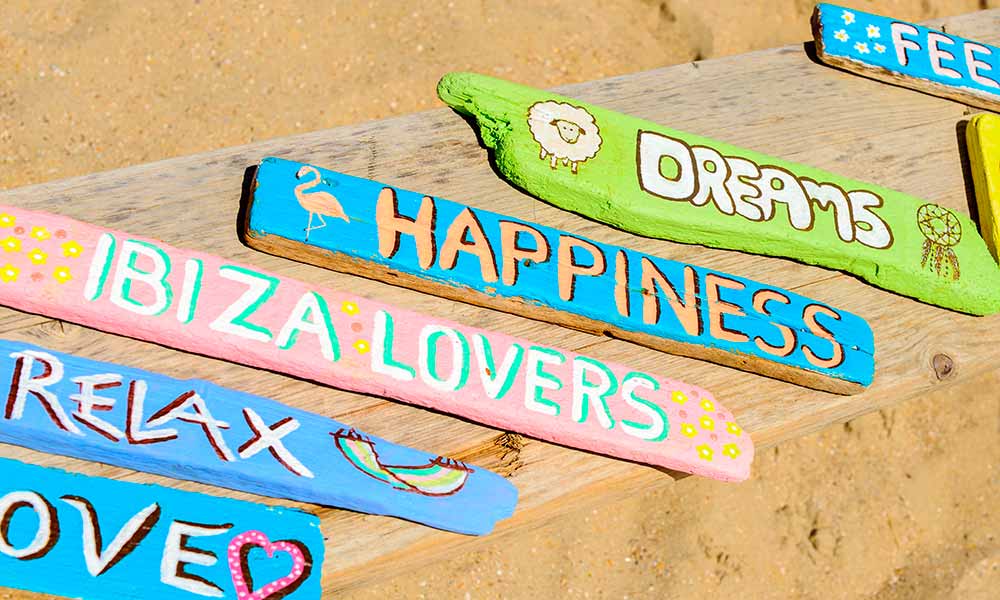 If you don't want to spend less time on the beach to go to a flea market, we recommend you take note of the following Ibiza markets which allow you to combine a dip in the sea with some shopping.
Cala Llonga Flea Market
If you explore the east coast on Thursday, you can spend the day at this family-friendly cove and have a wander round the stalls of its small flea market at dusk, where there will be plenty of live music and offerings from artisans living on the island.
When: Thursday, May to October.
Opening hours: from the afternoon.
Where: Cala Llonga
Google Maps
Cala Benirrás Flea Market
From Friday to Tuesday you can kill two birds with one stone if you decide to spend the day at Cala Benirrás, where not only is a pleasant flea market waiting for you but also one of the prettiest coves on the island. You will also be able to spend time at the hippiest beach club in Ibiza and join the drum festival which is usually held on Sundays on this beach. If you go on Sunday, get there in the morning and you will avoid having to leave your car in the satellite car park.
When: Friday to Tuesday, during summer.
Opening hours: 12.00 a.m. to 10.00 p.m,
Where: Cala Benirrás
Google Maps
D'en Bossa Beach Hippy Market
In summer, in a pedestrian zone parallel to the beach, you will find a small Ibiza flea market where you can buy souvenirs from the island, jewellery, leather goods and other offerings.
When: Daily, May to October.
Opening hours: 6.00 p.m. to midnight
Where: Calle Ruda and calle del Bruc
Google Maps
Santa Eulalia Flea Market
On summer mornings, on the boulevard opposite the Town Hall, a small flea market is held, at whose stalls you will surely find an local gift to take home with you.
When: Daily in summer, except Wednesday.
Opening hours: 12.00 a.m. to 10.00 p.m.
Where: paseo de s'Alamera, Santa Eulalia
Google Maps
Other markets and street flea markets in Ibiza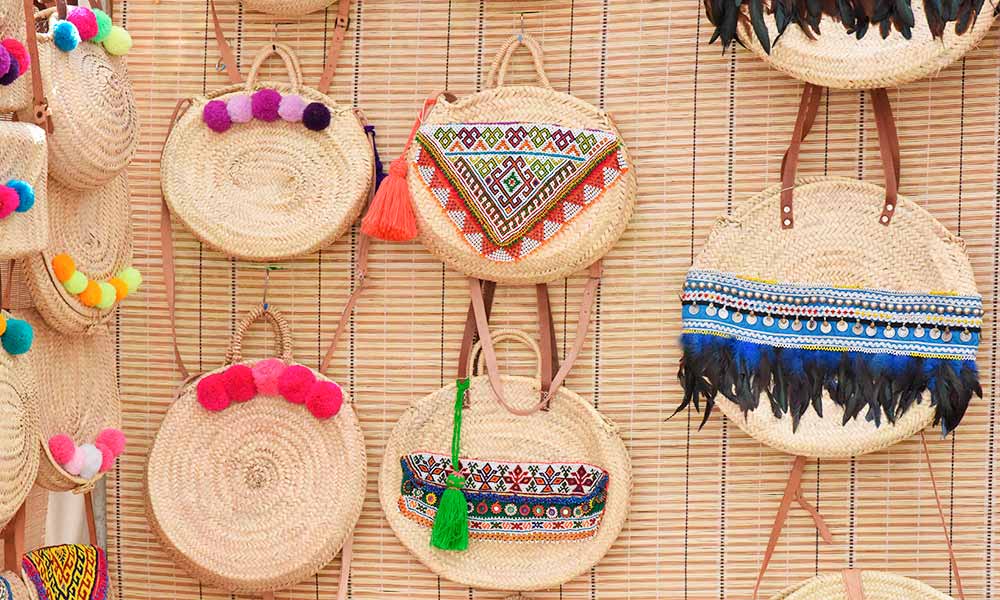 As we don't know if this is your first time on the White Island or if you have long had a crush on Ibiza that brings you back each summer, we will end our list of all the Ibiza flea markets with the following places you must make a note of for your next trip.
Sant Rafel Arts and Crafts Market
An arts and crafts market is held on Thursday night on the main street of Sant Rafel, where, among other offerings, you can see and buy one of the island's traditional crafts: pottery. Visit its church and see the pretty panoramic view that can be admired from its square.
When: Thursday, June to September.
Opening hours: 7.30 p.m to 11.00 p.m,
Where: Sant Rafel
Google Maps
Forada Market
This is one of the least touristy markets in Ibiza and is held every Saturday throughout the year at the Forada crossroads. You will find local fruit and vegetables, home-made jams, honeys, sweets, arts and crafts and a marked local atmosphere. You can also combine a visit with tapas at Can Tixedó, a place we recommended in our article. The best restaurants in San Antonio and its surrounding areas.
When: Saturday, year round.
Opening hours: 10.00 a.m. to 4.00 p.m.
Where: Forada
Google Maps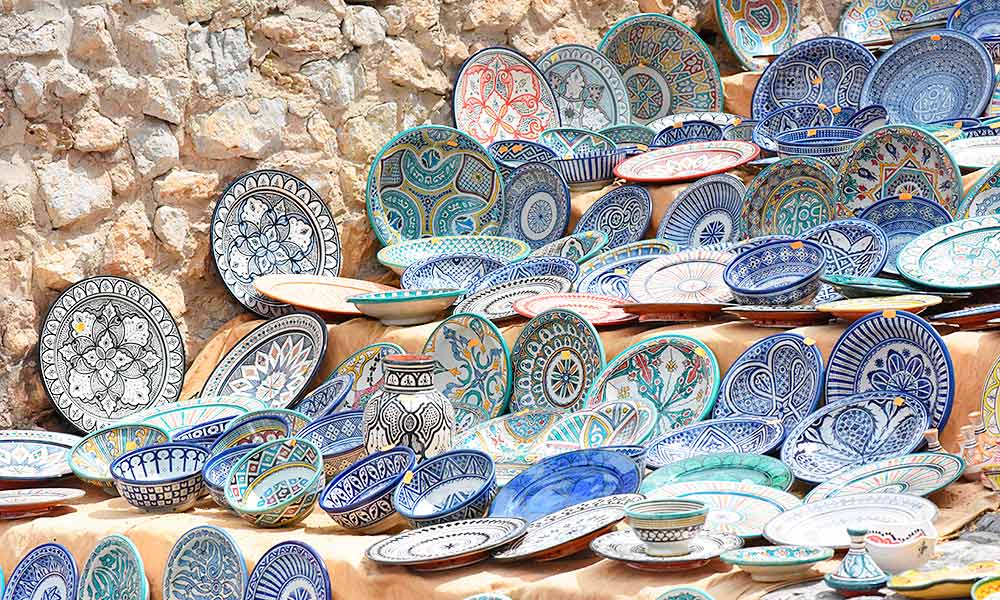 Rastro de Sant Jordi
The traditional second-hand Ibiza market is held each Saturday at the old Sant Jordi racetrack. If you love finding treasures that others have thrown out, then this flea market is for you. It has a marked local atmosphere and can always be combined with spending the rest of the day at nearby d'en Bossa or Ses Salines beaches.
When: Saturday, year round.
Opening hours: 8.00 a.m. to 4.00 p.m.
Where: Sant Jordi
Website: mercadillodesantjordi.com
Google Maps
Sant Miquel Arts and Crafts Market
If you want to combine shopping and traditions, head on over to the quiet Sant Miquel flea market on Thursday afternoon and see the Ball Payès dance show held at 6:15 p.m. in the church courtyard. Afterwards, you can buy local arts and crafts, gastronomic products and organic vegetables, and have a beer while you enjoy some live music.
When: Thursday, May to October.
Opening hours: 6.00 p.m. to 10.00 p.m.
Where: Sant Miquel
Google Maps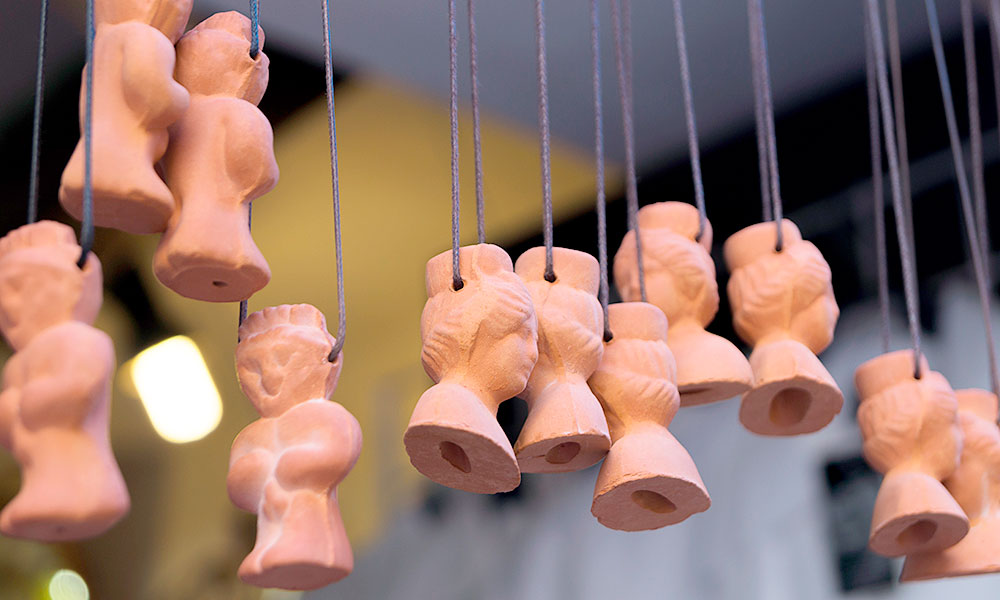 Sant Josep Organic and Arts and Crafts Market
Organic and 0 miles products can be found at this market that is held in Sant Josep centre every Saturday morning from June to October. Located only 12 minutes by car from Cala de Bou, you can combine a visit with a swim at one of the prettiest beaches on the western coast of Ibiza.
When: Saturday.
Opening hours: 9.30 a.m. to 1.30 p.m., May to November.
Where: Sant Josep de sa Talaia
Google Maps
Santa Gertrudis Flea Market
Combine a visit to this small inland town full of cute restaurants with its summer night flea market. At its 30-odd stalls you will find products from the island's artisans and producers.
When: Friday, June to September.
Opening hours: 7.00 p.m. to 11.30 p.m.
Where: Santa Gertrudis
Google Maps
Ibiza Street Market
This is the second oldest flea market on the island after Punta Arabí and it is held next to the old port of the city of Ibiza. Since you will definitely go for a stroll around Dalt Vila or dine in the centre, you will not have to plan much to visit this flea market that stands out especially for its extensive offering of jewellery and silver work.
When: Daily, April to October.
Opening hours: 5.00 a.m. to 1.30 a.m.
Where: Barrio de La Marina, Ibiza
Google Maps
A luxury break at Amàre Beach Hotel Ibiza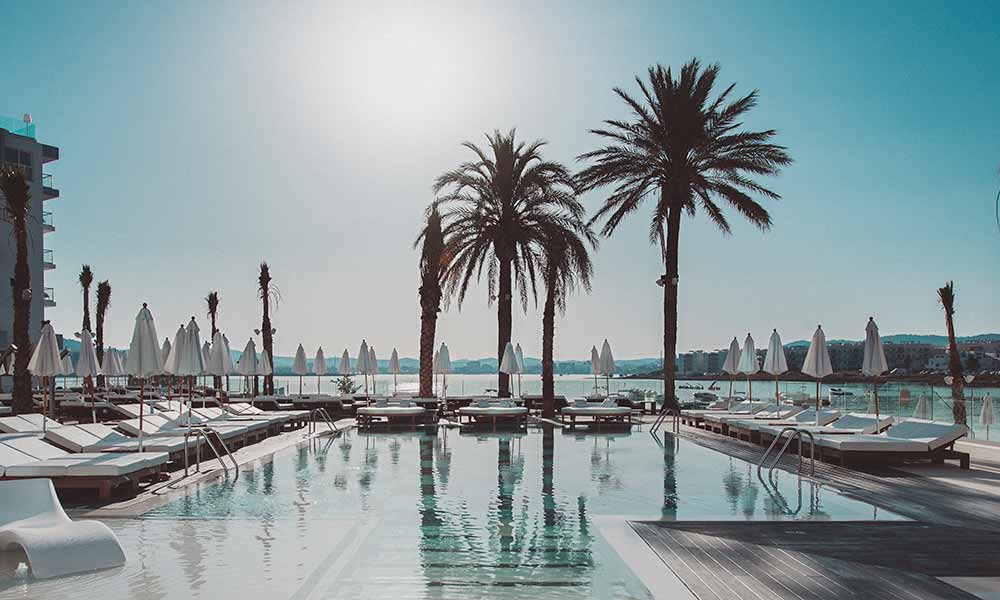 Touring the flea markets of Ibiza is as fun as it is exhausting and at our hotel in Ibiza recommended for adults you will find all you need to end your day of shopping with extra doses of pampering: massages, beauty treatments, a drink with sunset views, exquisite contemporary food… And if you have also chosen the "The One" service, you will have access to a spacious private lounge with front views of the sea, drinks and canapes. Summer can be so perfect…