Marbella and Ibiza Blog
Amàre Beach Hotels
Shopping, eating and clubbing: enjoy a wonderful day out at luxurious Puerto Banús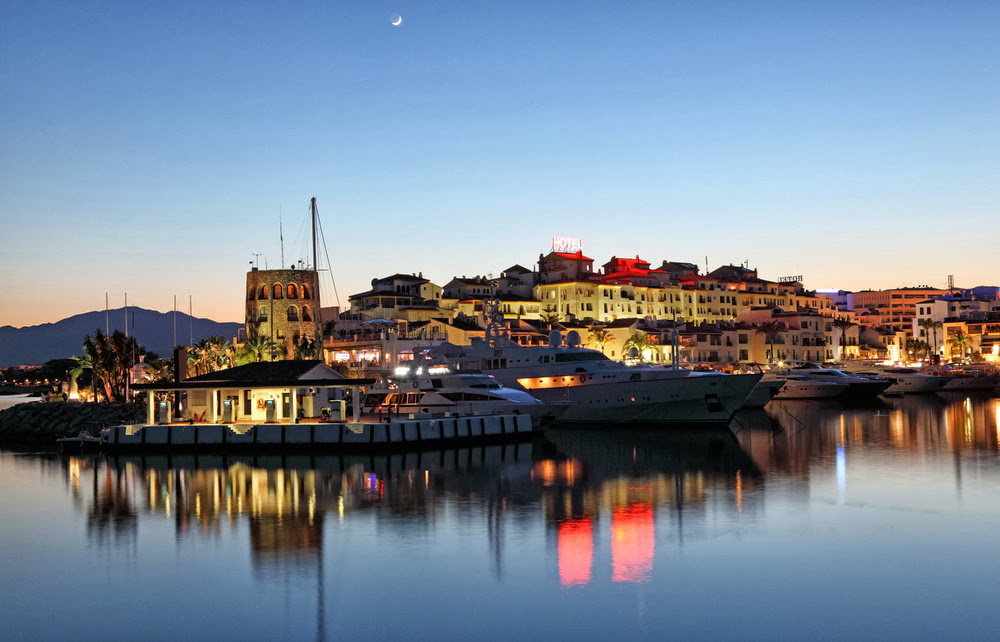 Shopping, eating and clubbing: enjoy a wonderful day out at luxurious Puerto Banús
Puerto Banús is the best known nautical and tourist enclave in Southern Europe, and is particularly famed for the luxury oozed by every corner. Here you can find whatever you want, provided it is high quality. Ostentatious restaurants, chic nightclubs, impressive yachts and a large cluster of internationally fashionable houses come together in the heart of the European jet set.  If you take a trip to this destination, don't hesitate to enjoy every detail and immerse yourself in the world of aristocracy, of successful entrepreneurs and well-known actors and singers. Don't miss a detail of this post and make a note of all these places that you shouldn't miss. We suggest a fantastic day out in Puerto Banús.
BREAKFAST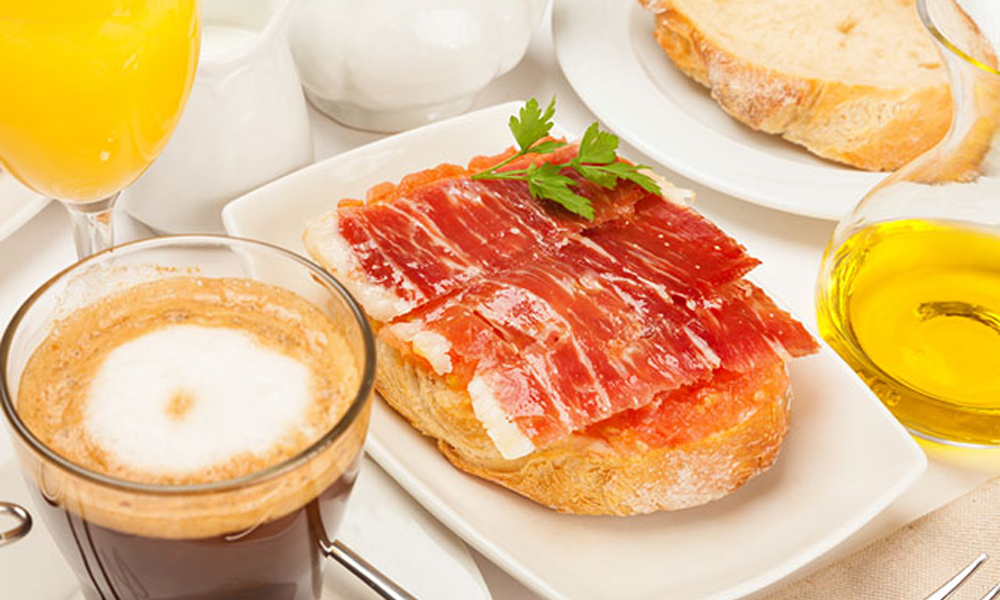 There's nothing like a good breakfast to start the day in the best possible way.  Regardless of the time of year, the sun always shines for the first meal of the day. You can take a stroll around the marina to gaze at the most luxury yachts on the market and their impressive reflections on the sea while you have a coffee.  We recommend cafeteria Da Paolo, right on the marina itself. It gives you a front row seat for the early morning parade of high end cars such as Ferraris, Lamborghinis and Porches, among others. Incredible views to ease you in to the world of Puerto Banús.
A STROLL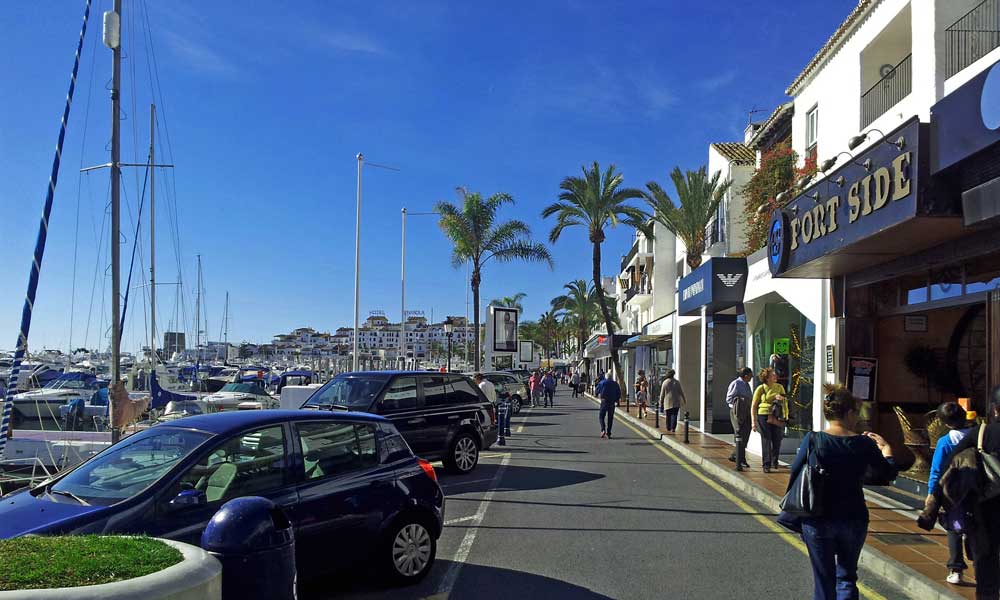 Before going shopping and getting weighed down with bags, it's a good idea to enjoy the surroundings and take a stroll.  You can start your tour at the Russian statue, an immense monument donated to the city by this foreign community resident in Marbella. It represents a Marbella native with his arms open as a sign of the good welcome given to Russians by locals. From there, head down Avenida Julio Iglesias, named after the international singer who frequents the area during the summer.
Palm trees line the street and restaurants can be found on either side. You'll also see many estate agents in the area, displaying the most ostentatious houses, many of which are worth in excess of one million euros. After walking for a while, you'll come across Plaza Antonio Banderas. This world-renowned actor from Málaga has his own plaza in Puerto Banús where visitors can recall the greatness of his films and his love for the province of Málaga.
If you continue along the route, you will come face-to-face with the enormous 3600 kilo statue created by Salvador Dalí, given the name of "Rhinoceros dressed in lace". This large scale and beautiful work of art charms us with the expertise that the Spanish sculptor and painter was capable of.
BRUNCH AND SHOPPING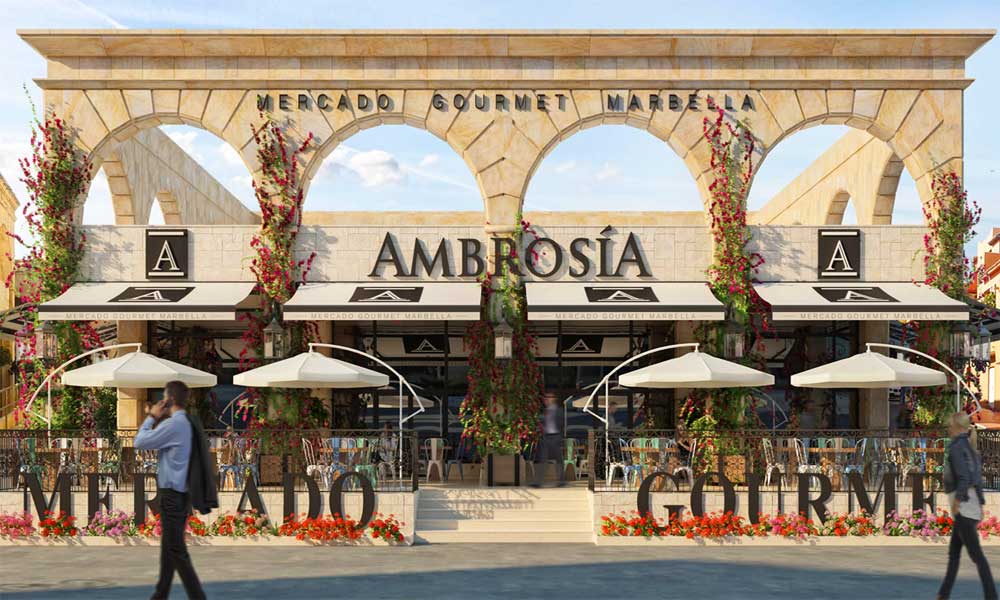 To recharge your batteries there is nothing better than a relaxing brunch. We recommend that you head to Pan y Mermelada; everyone agrees that this is where you can get the best mid-morning snacks on the Costa del Sol.  We highly recommending trying the bagels and pancakes. Once you've got your energy back, there's nothing for it but to go shopping. Before browsing the major fashion chains around the marina, take a look at El Corte Inglés close to the cafeteria. Here you can find a wide range of international products, including food. They have a world food section and a gourmet room where you can sample the best Spanish hams and cheeses. After visiting this department store it'll almost be time for lunch, so head off to enjoy another great place!
ALMUERZO Y COMPRAS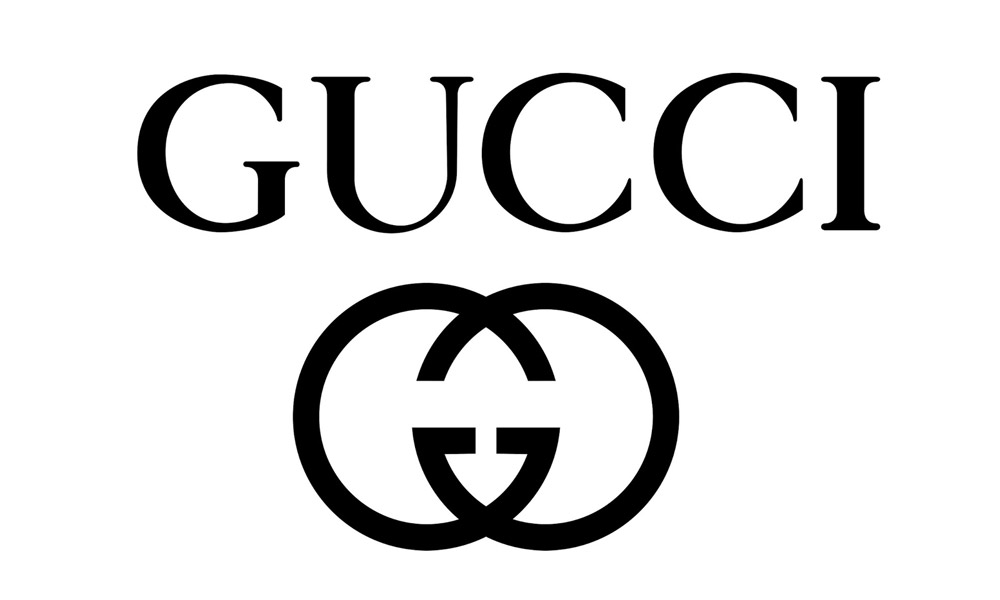 As you're in Puerto Banús, right in the heart of the Costa del Sol, don't miss the opportunity to eat at a beach front restaurant. Celebrities Gold Restaurant is an Italian venue that will engross your senses. They have exquisite pasta dishes with attentive and friendly service at all times. Enjoy the place and soak up its beauty. After this comes the best part: international fashion at the tip of your fingers.
After lunch it's time for another great shopping session, this time in the most exclusive international boutiques. Puerto Banús is one of the places in the world with the most luxury stores per square metre.  Louis Vuitton, Jimmy Choo, Valentino, Dolce & Gabana, Pepe Jeans, Emporio Armani, Gucci, Burberry, Custo, La Martina, Lacoste, Dior, Loewe, Giorgio Armani, Hermes, Carolina Herrera, Bulgari, Roberto Cavalli, Chloe and Tom Ford are just some of the major fashion brands to be discovered alongside the yachts in the marina. Don't forget to pick up some suitable attire, because tonight we're going clubbing in Puerto Banús! So take advantage of the chance to get dressed up and pay attention to out tips on the best way to end this luxury day out.
CLUBBING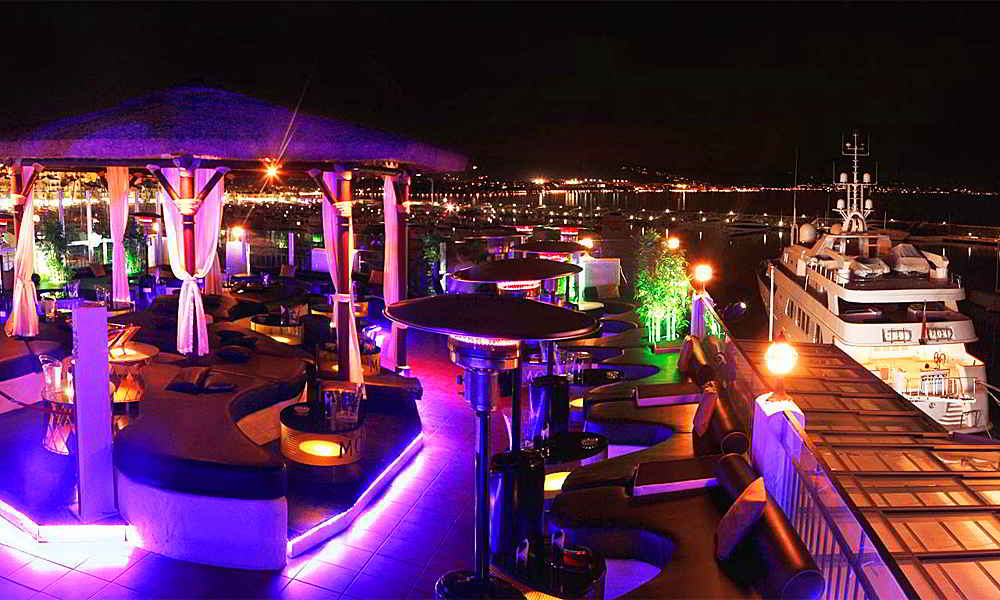 After a day's shopping, there's nothing better than getting back to the hotel, dropping off the bags and getting dressed up in your best purchases. Let's go dancing! There are many clubbing options in Puerto Banús, but we especially recommend two. On the one hand there is TIBU, found right in the centre of luxury Puerto Banús. It's interior will delight you, with go go girls dancing on podiums while DJs mix up a funky rhythm. It's an exclusive venue and its partygoers tend to be young fashion lovers. The VIP areas are particularly elegant and private – ideal spaces if you are looking for intimacy.
Conversely, if you're in to house music, another venue that you could visit is Pangea, located beside the marina in the heart of Puerto Banús. This establishment has an open-air rooftop terrace that oozes luxury and affords unique panoramic views over the Mediterranean, the Straits of Gibraltar and North Africa.
Don't hesitate to spend a day out in Puerto Banús – a unique experience that can't be had every day, and that will leave you with a matchless flavour of your holiday destination in your mouth.