Marbella and Ibiza Blog
Amàre Beach Hotels
Marbella: a date with international haute cuisine restaurants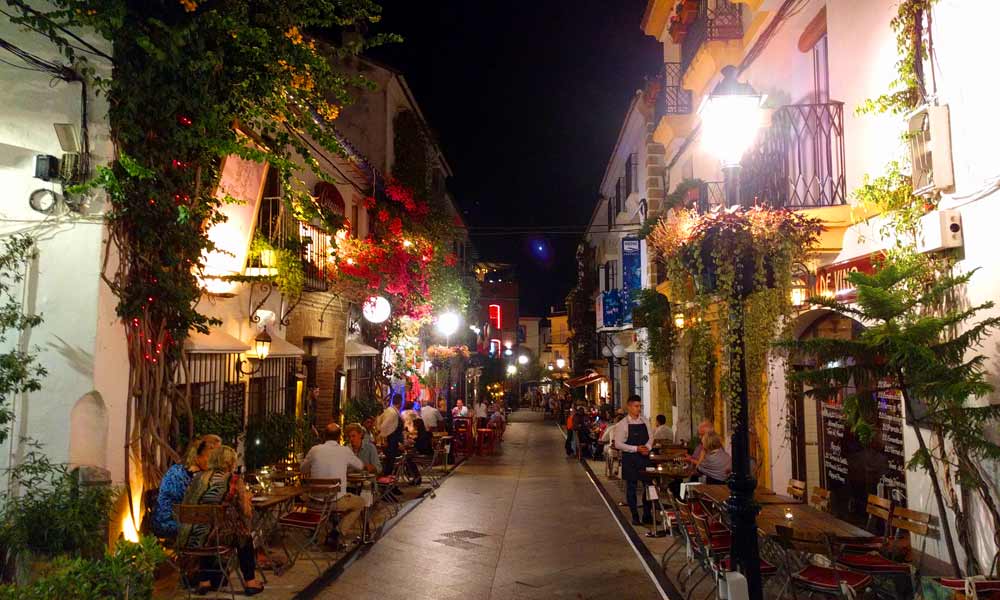 Marbella: a date with international haute cuisine restaurants
Eating in Marbella is a real treat. Doing so in its old town becomes an unforgettable experience, since walking its streets will transport you to a world far from the hustle and bustle of other parts of Marbella. Its old town has a different flavour, a traditionally Andalucian taste thanks to Its restaurants. Marbella old town restaurants are places where fine dining is venerated not only for the culinary tasting, but also for other factors like good company, the always pleasant temperature or relaxed ambience…
This is why magnates, aristocrats, monarchs, top sports people, celebrities… and Michelle Obama and her team have fallen in love with the gastronomy of the Costa del Sol as a whole and with Marbella restaurants in particular.
Peperoncino Restaurant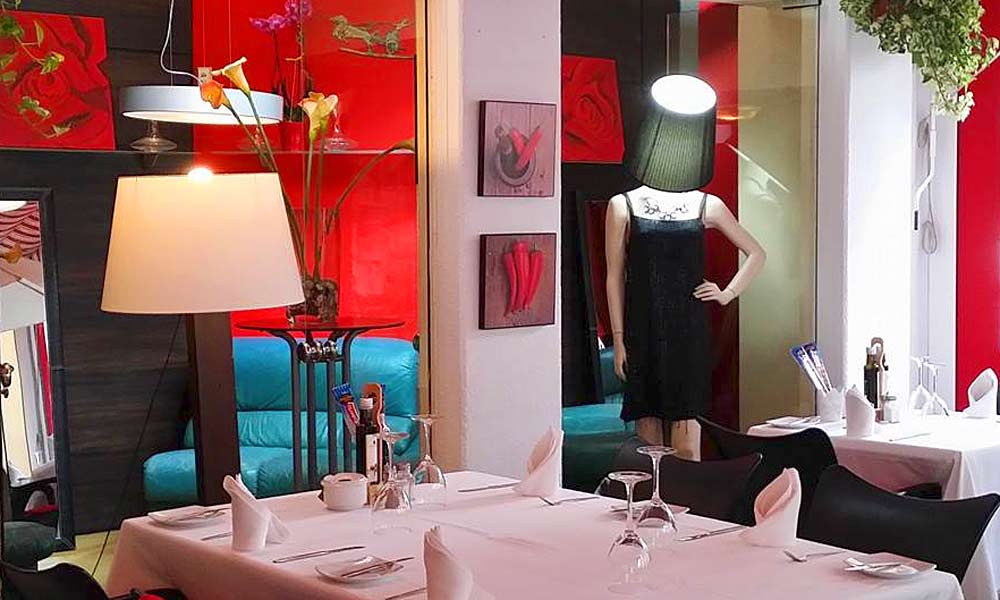 Peperoncino restaurant was born with the main idea of offering its diners Italian cuisine of the highest quality, freshly created with the best and freshest local produce. On its menu you will find traditional Italian dishes such as pastas, though, it also has other dishes such as Piadina Diavoleta, Schiacciata Cotta and delicious meat cooked to order. Peperoncino restaurant is elegantly decorated in a family style. It is the ideal place to enjoy a lovely dinner with your partner or with friends.
Calle Ortega y Gasset 87, 29602 Marbella, Málaga
Tel: +34 951 70 30 72
Web: www.facebook.com/Restaurante-Peperoncino-Marbella-314062968668055


Google Maps
Ta-Kumi Restaurant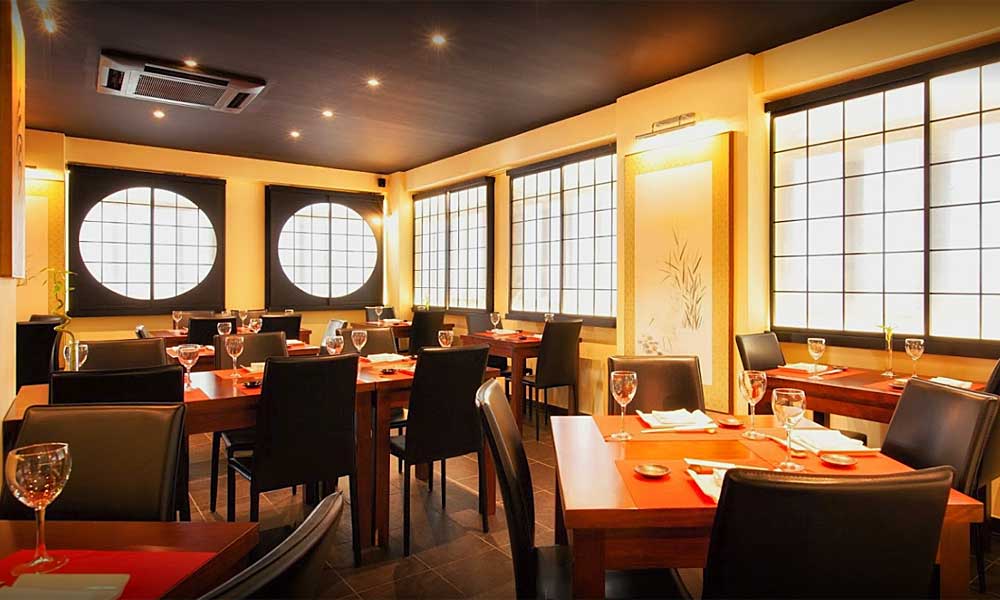 Ta-Kumi is the best Japanese restaurant in the capital of the Costa del Sol. Its name means "artisan" and it constitutes a declaration of intentions, since it demonstrates the care its chefs Toshio Tsutsui and Álvaro Arbeola put into a gastronomic proposal, characterized by fusing two ancestral culinary models like Japanese and Mediterranean. This bold menu has an eye to the creation of exquisite delights like sea bass teppanyaki, white fish sashimi and avocado futomaki.
If you opt for Ta-Kumi, you will have an unforgettable experience in an exclusive ambience, more importantly, attended to by professionals who will offer you attentive and cordial attention. And if that were not enough, food can be made to take away and to make it even easier for you to visit, it is next to a car park.
Calle Gregorio Marañón, 4, 29602 Marbella, Málaga
Tel: +34 952 77 08 39
Web: www.restaurantetakumi.com


Google Maps
Zozoi Restaurant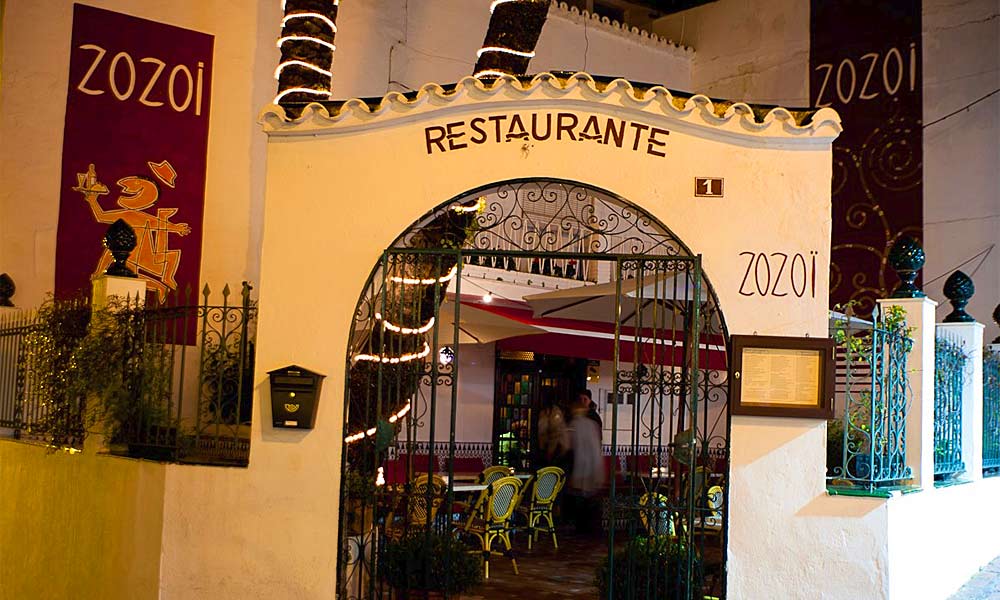 Zozoi restaurant brings together indigenous and seasonal produce, with the addition of its chef's creativity. The menu contains elements of Italian cuisine, such as risottos and some very tasty pizzas. In addition to its colourful dining area, Zozoi restaurant has one of the most privileged terraces of Marbella's vista.
Plaza Altamirano 1, 29601 Marbella, Málaga
Tel: +34 952 85 88 68
Web: www.facebook.com/Zozoi.restaurante


Google Maps
Casanis Restaurant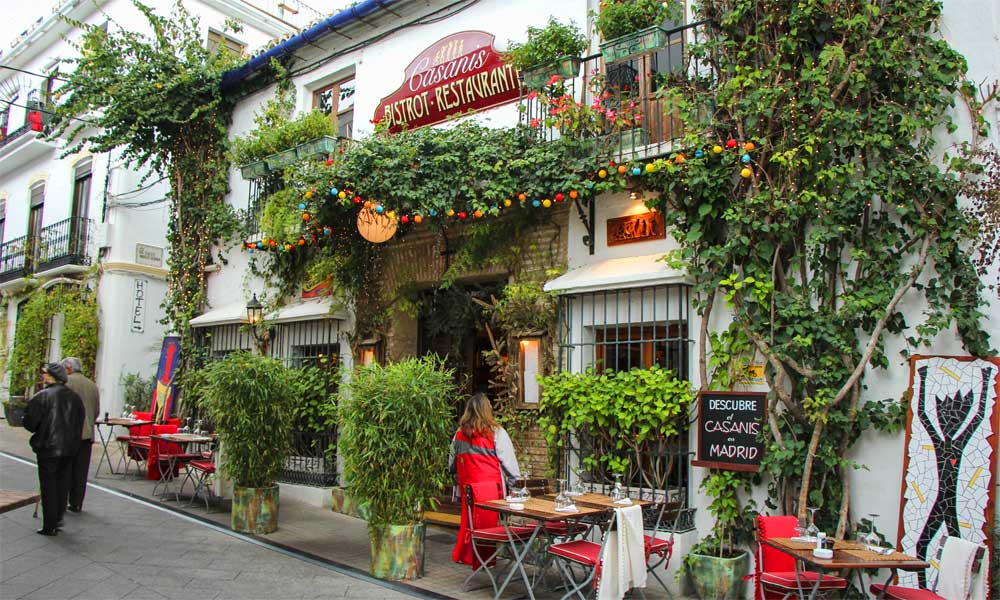 This is a beautiful bistro whose menu fuses traditional cuisine with the coolest gastronomic techniques, which is why it proposes original flavours that will win your palate over. This restaurant in the very heart of the old town has a spectacular central courtyard with an ancient well in its reception area, a family dining room and a delightful terrace.
Calle Ancha 8, 29601 Marbella, Málaga
Tel: +34 952 90 04 50
Web: www.casanis.es


Google Maps
Témpora Restaurant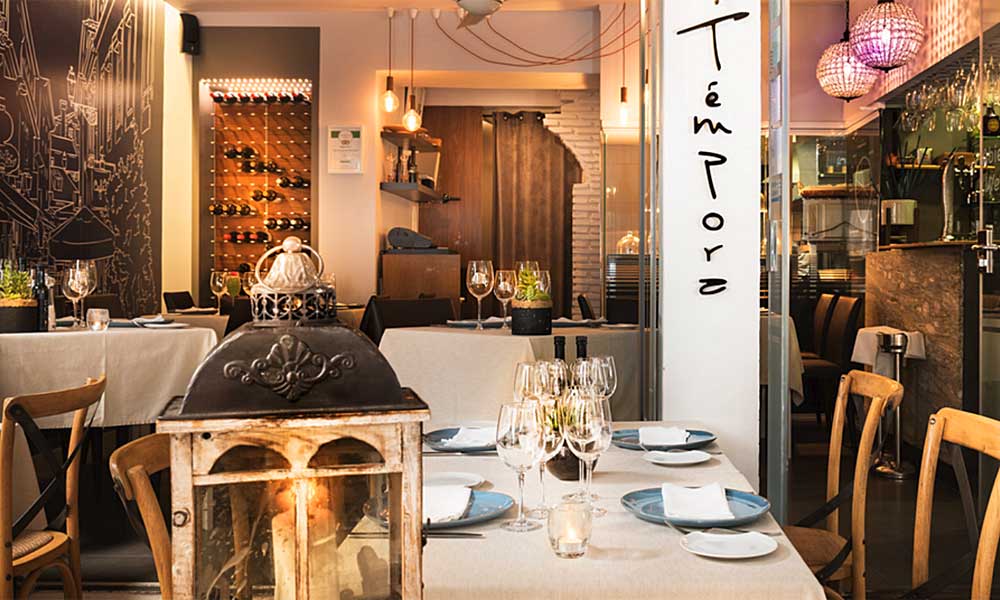 This restaurant located in Marbella's old town offers international and creative inspiration using local ingredients. The service is cheerful and efficient. Témpora is a romantic and attractive restaurant, a fantastic option for an enjoyable, intimate dinner. Top quality products are used to prepare its fusion food with seasonal gourmet recipes from all countries.
Calle Tetuán 9, 29601 Marbella, Málaga
Tel: +34 618 51 44 69
Web: www.temporarestaurant.com


Google Maps
Marbella Patio Restaurant
Located next to the castle wall, this locale is a restaurant distinguished by the combination of traditional Andalusian gastronomy with cutting-edge creativity, using top quality produce. Here you will find a family atmosphere where every diner is catered to, with options for vegetarians and those with celiac disease.
Calle Virgen de los Dolores 4, 29603 Marbella, Málaga
Tel: +34 952 77 54 29
Web: www.restaurantemarbellapatio.com


Google Maps
El Balcón de la Virgen Restaurant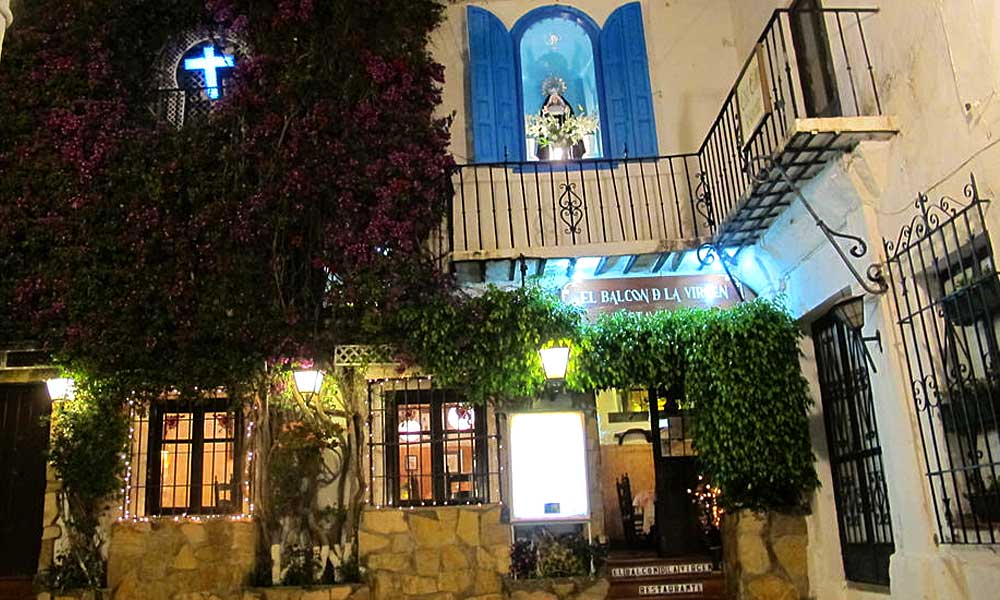 This restaurant invites intimacy and the enjoyment of the pleasure of food. This gastrobar has a continental menu, whose speciality is grilled meats, though special mention must also be given to its fresh fish from the Costa del Sol, of course. The chef's recommendations include tuna crowns over egg and tomato, duck confit with orange sauce and rabbit with salsa del bosque. Visit this restaurant if you want a unique experience; you won't regret it.
Calle Remedios 2, 29601 Marbella, Málaga
Tel: +34 952 77 60 92
Web: www.elbalcondelavirgen.com


Google Maps
Tai Pan Restaurant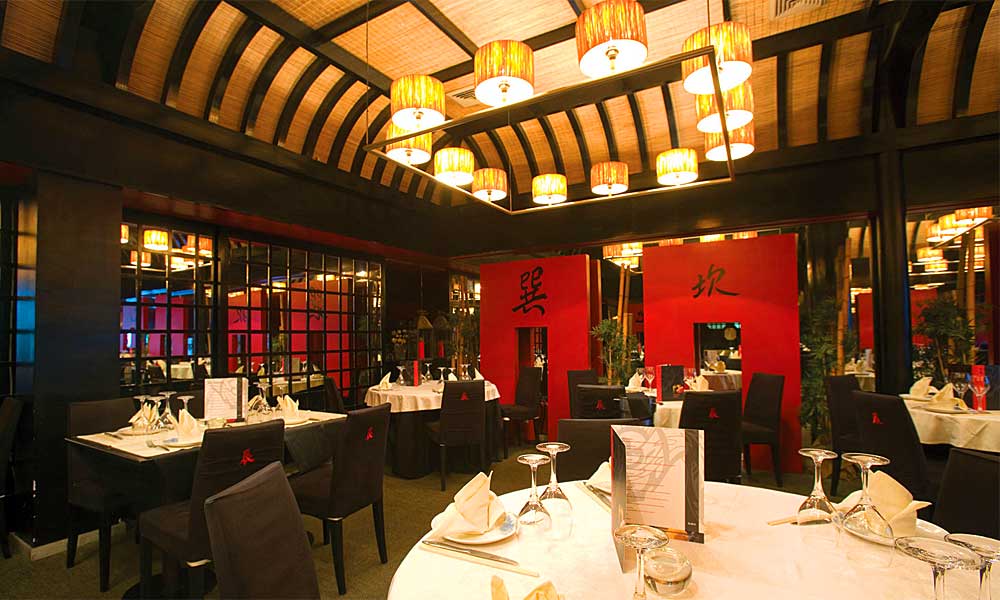 Tai Pan is a gastronomic legend in Marbella because it is always first choice when you want to dine out at a select restaurant offering Asian cuisine in Marbella, and it has had a long and illustrious history.
This restaurant stands out for its exotic menu with a clear Cantonese influence that offers traditional dishes from this area. It has a delightful ambience and the food is top notch. This Marbellan restaurant is not an economical option, but it is worth it if you want to enjoy a different evening.
Av. Príncipe Alfonso von Hohenlohe, 29602 Marbella, Málaga
Tel: +34 952 77 78 93
Web: www.taipanmarbella.com


Google Maps
The Farm Restaurant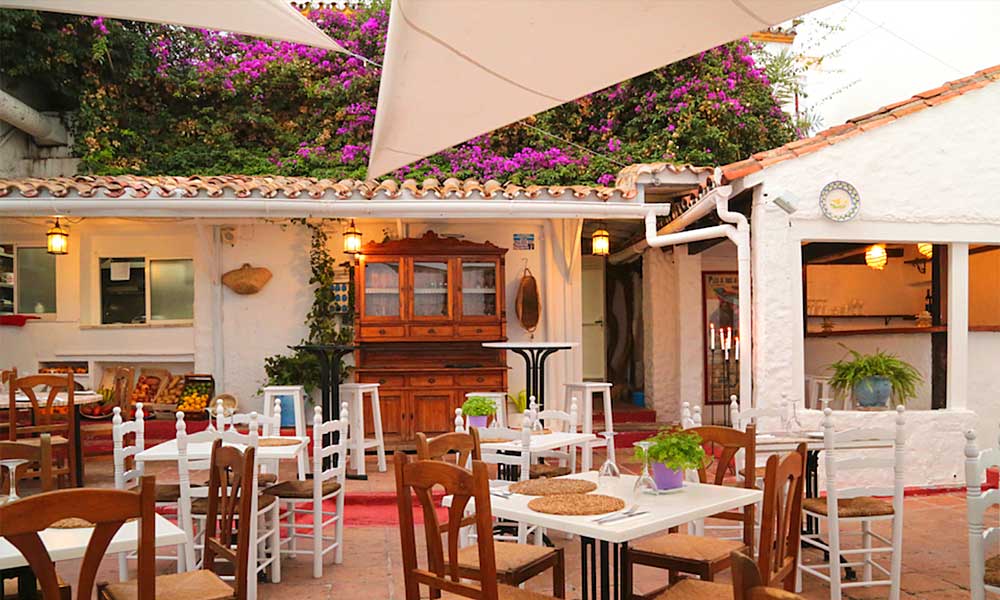 The main aim of this gastrobar is to display its passion for gastronomy and good food through exclusive cuisine and an extensive and full wine list. This locale seeks to win its diners over with fresh, seasonal local produce. Its values are slow food, 0 food miles, organic, transparency, creativity and the desire to create a warm, cosy and vibrant ambience, where you can enjoy the good times in life.
Plaza Altamirano 3, 29601 Marbella, Málaga
Tel: +34 952 82 25 57
Web: www.thefarm-marbella.com


Google Maps
Stuzzikini Restaurant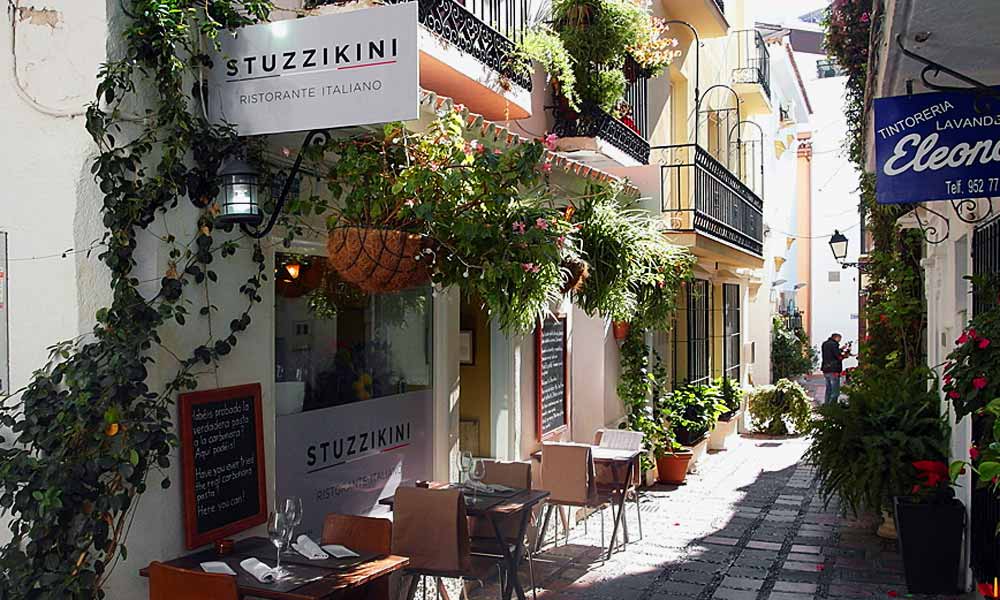 This famous restaurant is located in the heart of Marbella old town. Here you can enjoy the greatest exponent of Italian cuisine, with special influence on the traditional gastronomy of Sardinia. What's more, if you decide to pay them a visit, you must bear in mind that each week brings new and delicious seasonal recipes, so each time you go will be like the first time. Its menu boasts dishes as delicious as focaccia, home-made pizza, Sardinian fregula and caponata. Let yourself be transported to deepest Italy in the company of the professionals at Stuzzikini.
Calle Alderete, 5, 29601 Marbella, Málaga
Tel: +34 952 77 59 94
Web: www.stuzzikini.com


Google Maps
El Patio del Mariscal Restaurant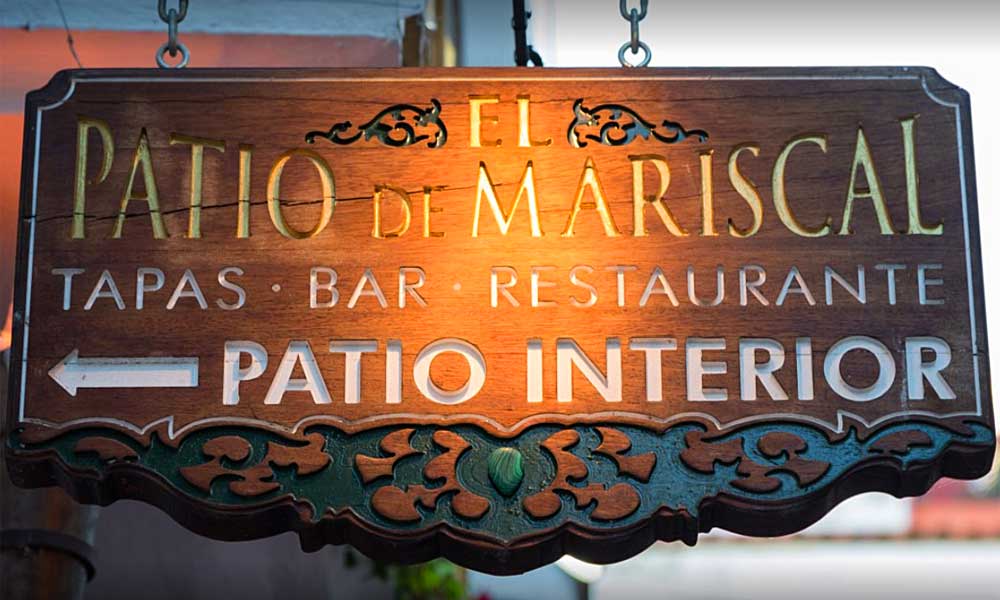 El Patio del Mariscal restaurant has a more than 200 years old typical Andalusian patio, it's in this splendid place where you'll be able to taste the best Mediterranean gastronomy.
Try the refreshing seafood cocktail and the fresh salads and follow up with a serving of stuffed tiger mussels or some pil-pil prawns. If you come to the Mediterranean you can't miss the Andalusian Gazpacho or a Malaga fry-up. Go to the gastronomical date that this particular restaurant offers with the charm of its magical environment.
Calle Virgen de los Dolores, 3, 29601 Marbella, Málaga
Tel: +34 952 86 77 01
Web: www.elpatiodemariscal.es


Google Maps
Il Tartufo Restaurant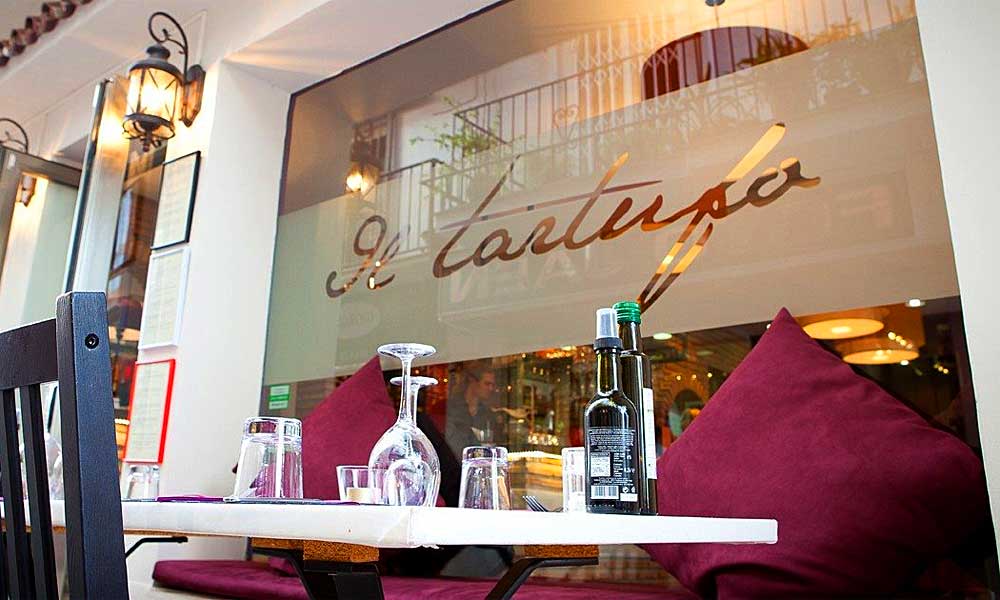 Here you'll find the most Andalusian environment, but with the most Italian food. Its offer takes you to the best Italian taste along with the most fresh and best quality ingredients. Risottos, fresh pasta, exquisite entrées, meats and fish make up a menu where its main dish could not be missed: the white truffle.
Calle Tetuán, 9, 29601 Marbella, Málaga
Tel: +34 635 34 73 91
Web: www.iltartufo-ristorante.com


Google Maps
Momo Marbella Restaurant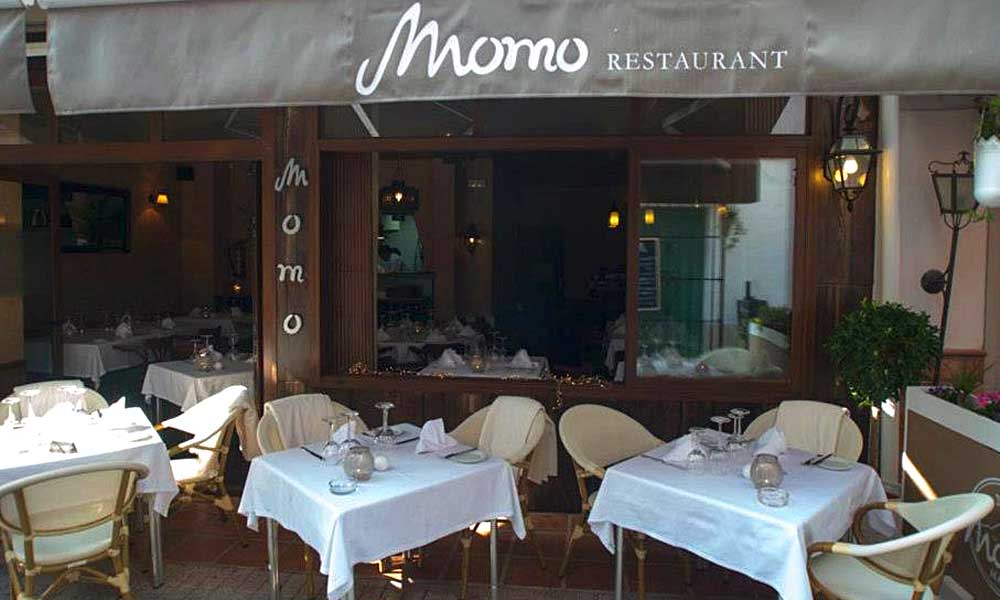 If you wish to have a new culinary and unique experience and get to know new and amazing international flavors, you should visit Momo Marbella. This romantic place offers a wide variety menu in which you can enjoy from gyoza pasties and miso soup to three peppers fillet steak, grilled bass or the duck magret.
Calle Tetuán, 7, 29601 Marbella, Málaga
Tel: +34 952 77 15 60
Web: www.momomarbella.es


Google Maps
The Orange Tree Restaurant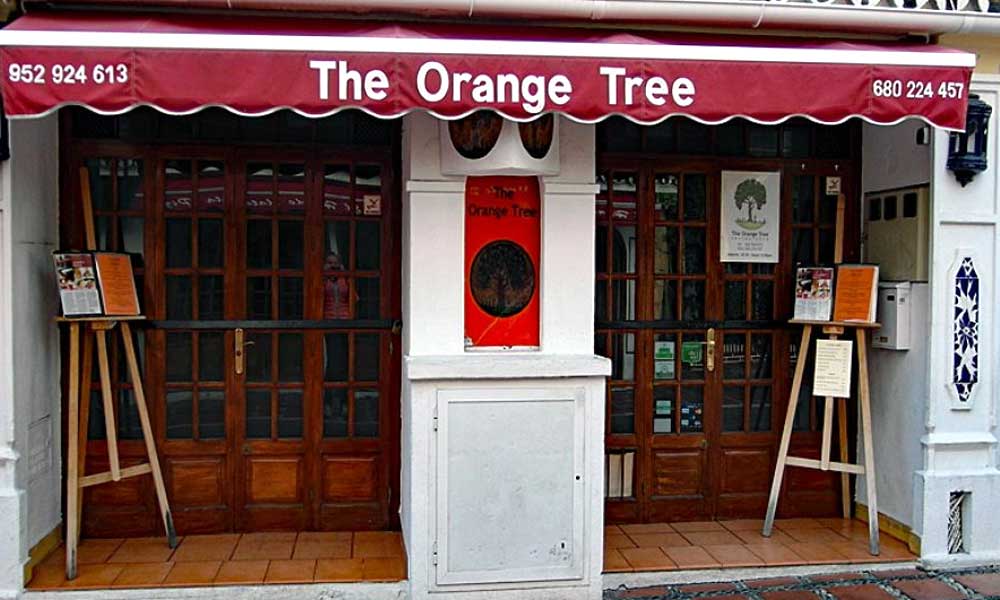 Right in the middle of the old town you'll find The Orange Tree, a restaurant where products of the season are used to create their menu. The menu has Mediterranean flavors with an international touch. Delicious meats, fresh fish, tasty salads and seafood, in this restaurant you'll be able to delight yourself with high-quality food.
Plaza Gral. Chinchilla, 1, 29600 Marbella, Málaga
Tel: +34 952 92 46 13


Google Maps
El Estrecho Café Bar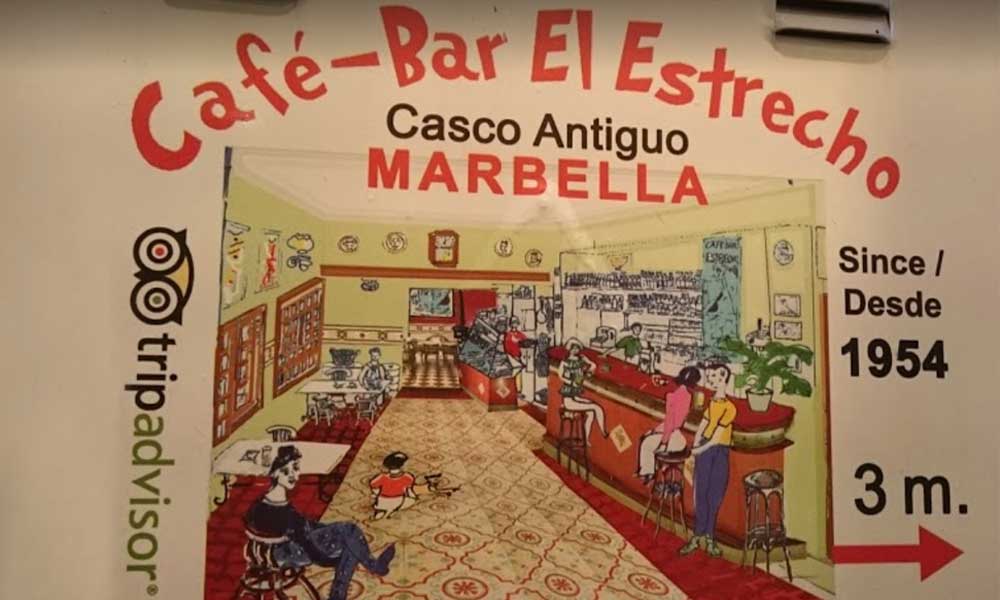 El Estrecho is a place dedicated to the Mediterranean gastronomy, a restaurant that offers a great variety of dishes. Among its many options one should make a special remark about its traditional vinegar anchovies, tripe stew with chickpeas, squid salad, the seafood cocktail, sardines with lemon, the sea style mussels, the pil-pil style crayfish, homemade meatballs, or the famous fried fish one of their specialties.
Calle San Lázaro, 12, 29601 Marbella, Málaga
Tel: +34 952 77 00 04
Web: www.barelestrecho.es


Google Maps
Bistro Paloma Restaurant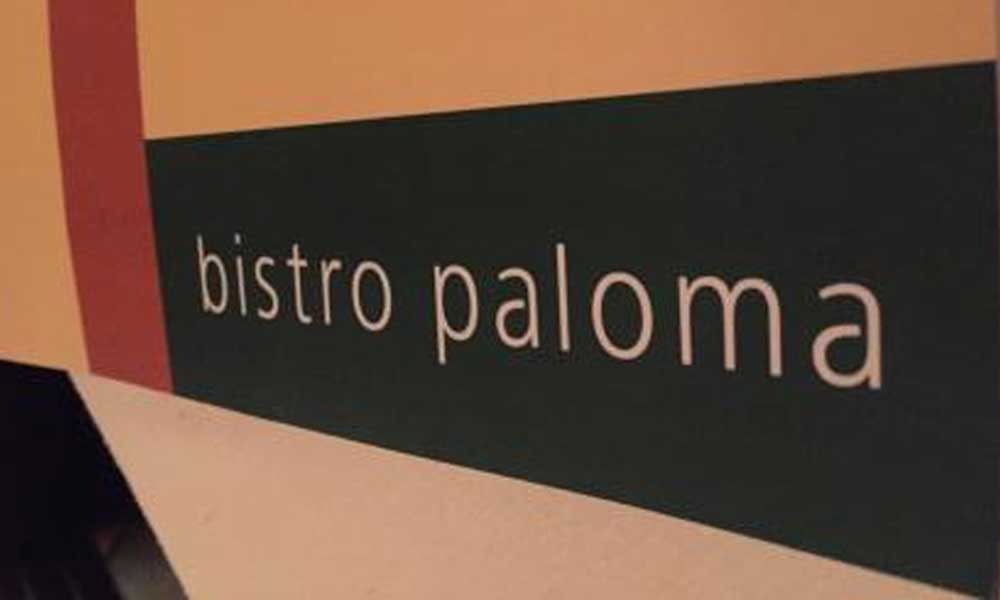 Bistro Paloma is a small and comfortable place that offers a culinary proposal full of typical Spanish dishes. By means of local and first quality ingredients, Bistro Paloma offers you Mediterranean delicacies that will make you fall in love with them. Try the French style onion soup, the homemade croquettes, the salmon lasagna or the crayfish with hot pepper sauce, among others.
Calle Ortiz de Molinillo, 1, 29600 Marbella, Málaga
Tel: +34 952 77 72 47


Google Maps
La Taberna la Niña del Pisto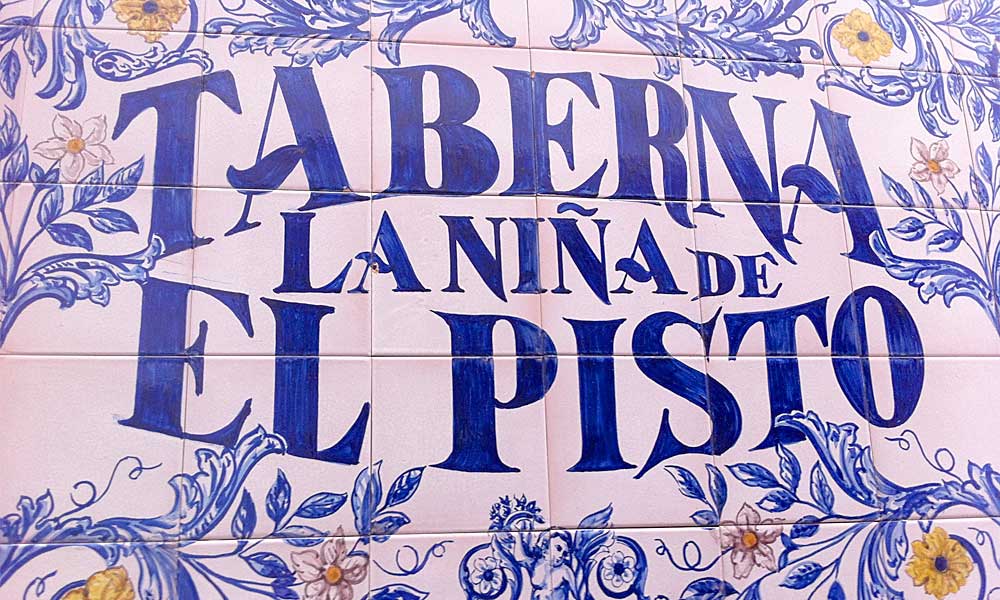 La Taberna la Niña del Pisto is one of the most original restaurants of the place since it's decorated with the typical Cordoban style. It offers a quality culinary proposal based on the typical Mediterranean dishes on top as an advantage we can say it's always cheerful and full of people.
Calle San Lázaro, 2, 29601 Marbella, Málaga
Tel: +34 633 32 00 22


Google Maps
Paco Jiménez Restaurant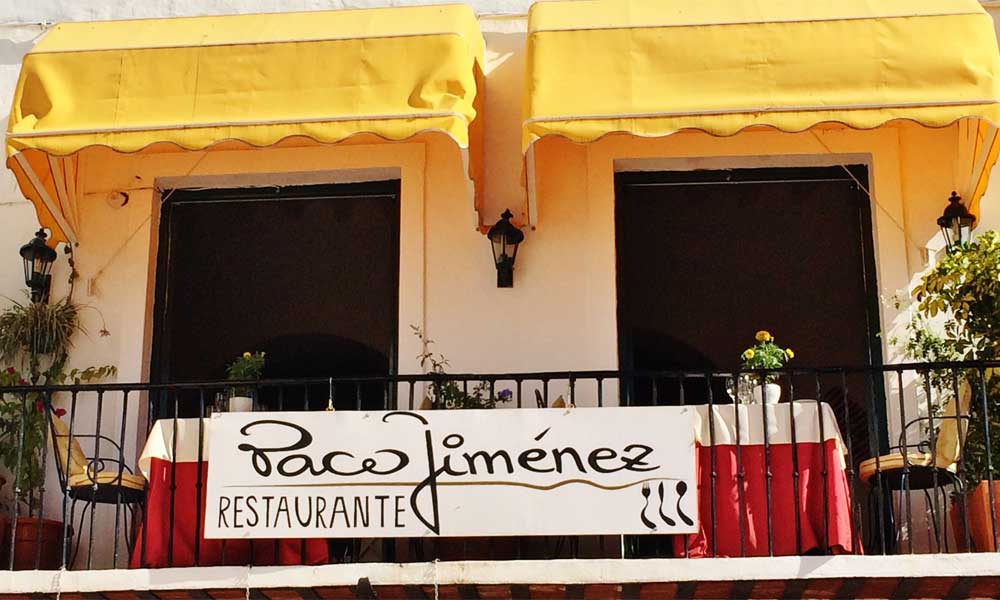 This restaurant, as its owner, has great personality and character. The most creative and original plates from Costa del Sol are made in its kitchen. Its gastronomical offer is made up by Mediterranean and international plates. Try fresh seafood, select meats, fish and homemade desserts. Here you'll delight yourself with the most intense flavors.
Plaza de los Naranjos, 11, 29601 Marbella, Málaga
Tel: +34 952 77 36 10
Web: www.pacojimenezmarbella.com


Google Maps
Main image editorial credit:  / Shutterstock.com