Marbella and Ibiza Blog
Amàre Beach Hotels
Top seafood restaurants in Marbella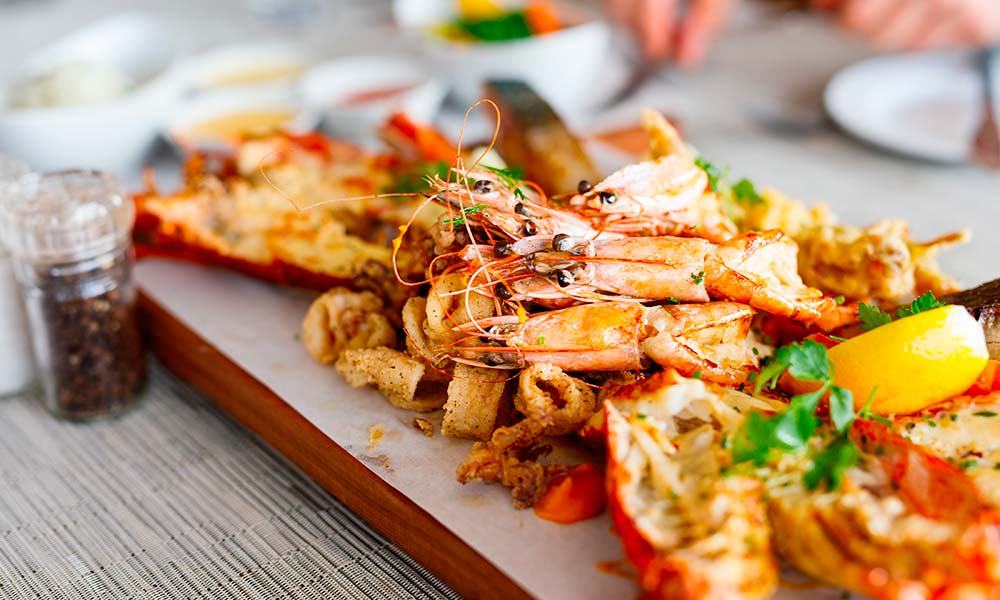 Top seafood restaurants in Marbella
Marbella is a city with a great seafood tradition, though it has to be said that for years this top quality product from the fish markets and produce markets was the preserve of its fishermen's taverns and bars. The emblematic white prawn, humble top neck clams and venus clams, oysters, saltwater clams, cockles and mussels, shrimps and crayfish, the scarcer lobsters and European spider crabs, sea snails, crabs and scallops…
All the flavour of the sea on the table of the best seafood restaurants in Marbella. It does not matter if they are used in simple presentations which are usually the most delicious, or in novel recipes in the purest style of haute cuisine, since in the restaurants of Marbella you will only taste the very best. This product is currently the most valued, since Spanish seafood is the most in demand across the world, and while it is true that some of them can be considered exclusive, the places to enjoy them are spread the length and breadth of this region. So, with so much on offer, let's discover some of those places and read about some restaurants in Marbella that will not disappoint. Come on board and enjoy the best flavours of the sea!
Soleo Marbella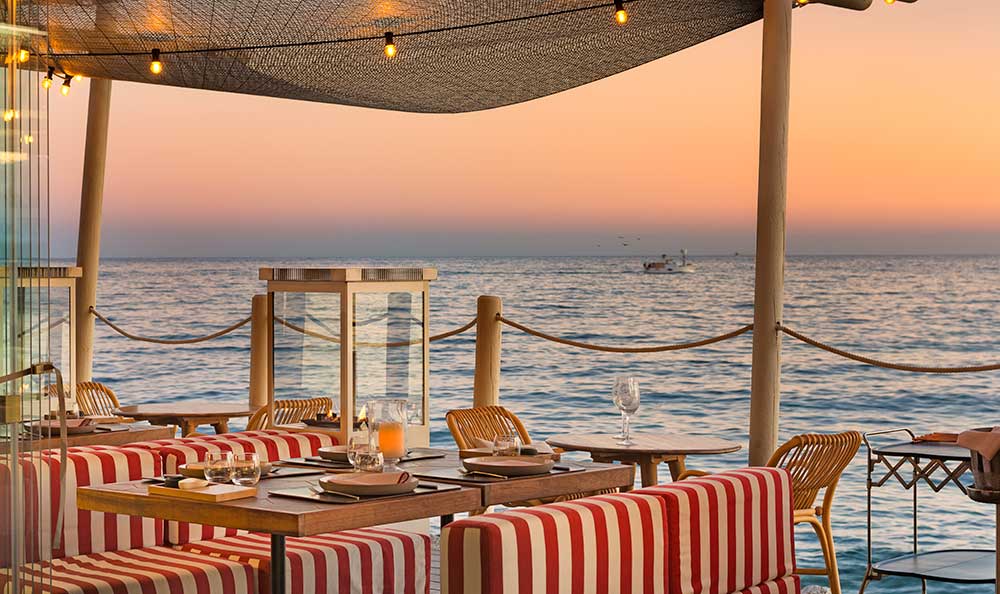 Soleo Marbella is a luxury beach club right on the beach that has a delightful location, decor and especially fabulous gastronomy. It belongs to the Fuerte Marbella Hotel, the most emblematic in the capital of the Costa del Sol, and is located just opposite the promenade. Sitting at one of its tables is synonymous with enjoying wonderful Cadiz bluefin tuna, exquisite fried fish, top quality seafood, wood fire-cooked rice dishes and, it goes without saying, impressive sardine skewers. Be sure to visit; you will certainly not be disappointed.
Av. Duque de Ahumada, s/n, 29602 Marbella, Málaga
Tel: +34 951 56 28 87


Google Maps
Los Mellizos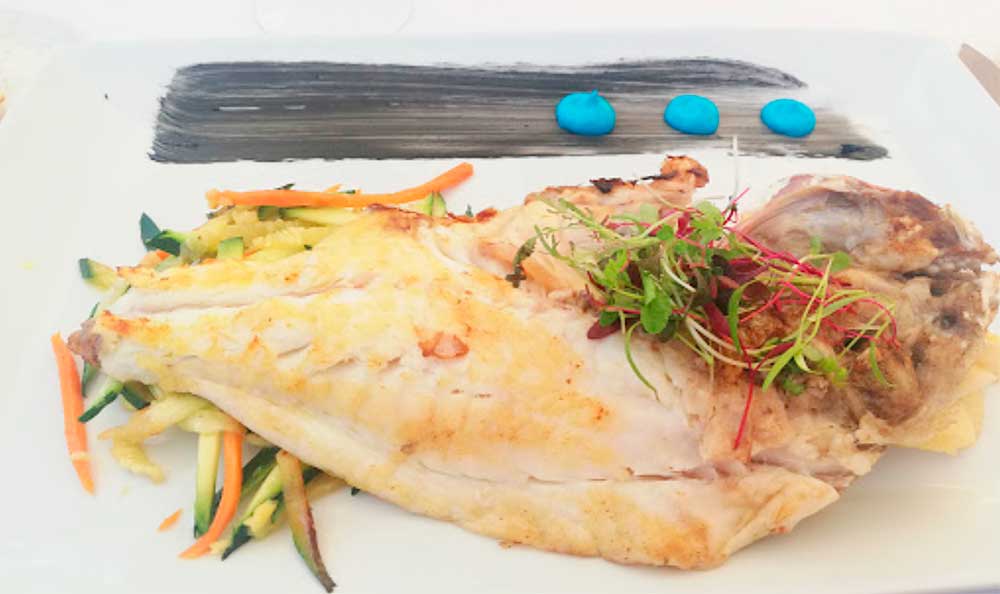 Los Mellizos is the indisputable king of Malagan fried fish, though it has to be said that seafood also occupies an important place on its menu, since its gastronomic proposal includes sea snails, scallops, shrimp, oysters, saltwater clams, cockles, Malaga prawns, king prawns, lobster, velvet crabs… A mouth-watering selection!
Paseo Marítimo, esquina Gregorio Marañón, 8, 29602 Marbella, Málaga
Tel: +34 951 33 18 22


Google Maps
La Red Restaurant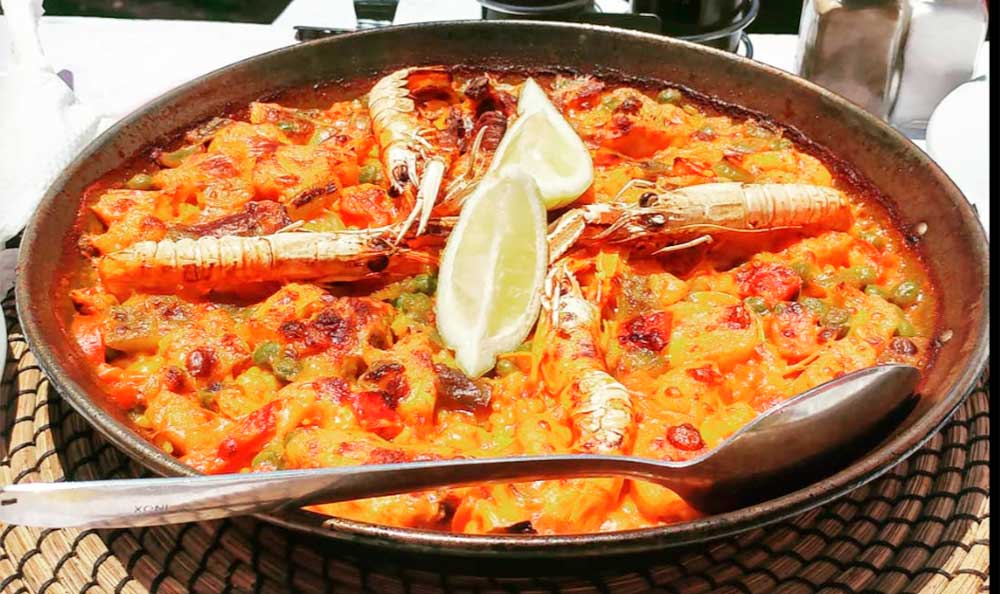 La Red is located on Marbella promenade. Its outdoor terrace is ideal for eating while you enjoy the frequent live shows. Here we recommend you try the lobster rice or fisherman's rice. The Argentine sirloin steak is a delicacy and both the monkfish stew and the amazing sardine skewers will satisfy the most demanding palates.
Paseo Marítimo, 6, 29602 Marbella, Málaga
Tel: +34 952 82 14 50


Google Maps
Marbal-la (Chiringuito Pepes)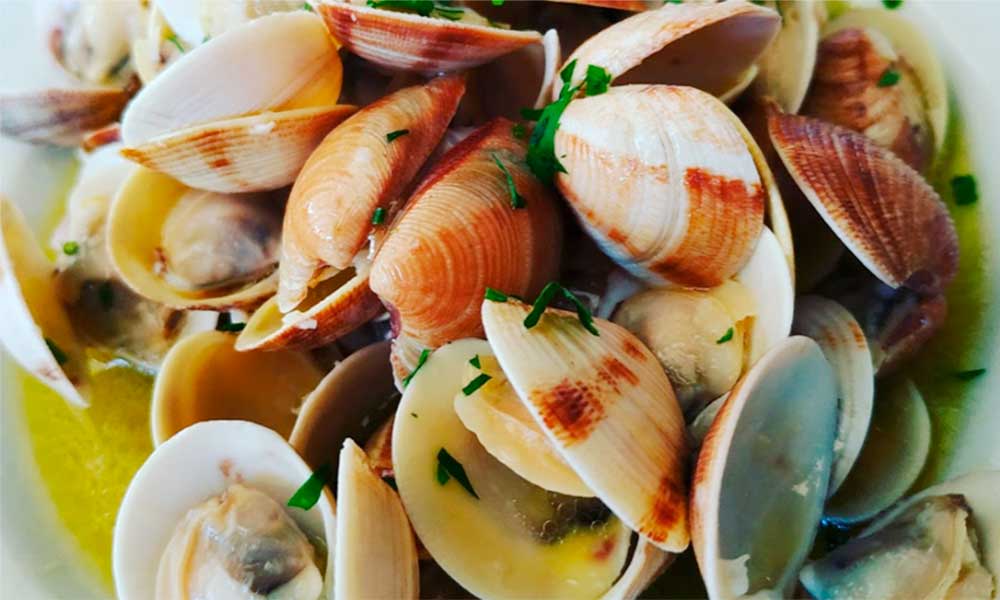 Pepes Bar is one of the places with the most to offer in Marbella. Its is located at the marina. You can whet your appetite with some anchovies and clams, and them order the house speciality, sardine skewers, though if you are more into seafood, here you will find a wide selection from Malaga prawns to Norway lobster, great prawns, Garrucha prawns, shrimp, lobster and much more. Pepes Bar is an unmissable stop in the capital,  so we recommend you book before going.
Avda del Mar, s/n, 29600 Marbella, Málaga
Tel: +34 682 42 11 73


Google Maps
Hermanos Haro Restaurant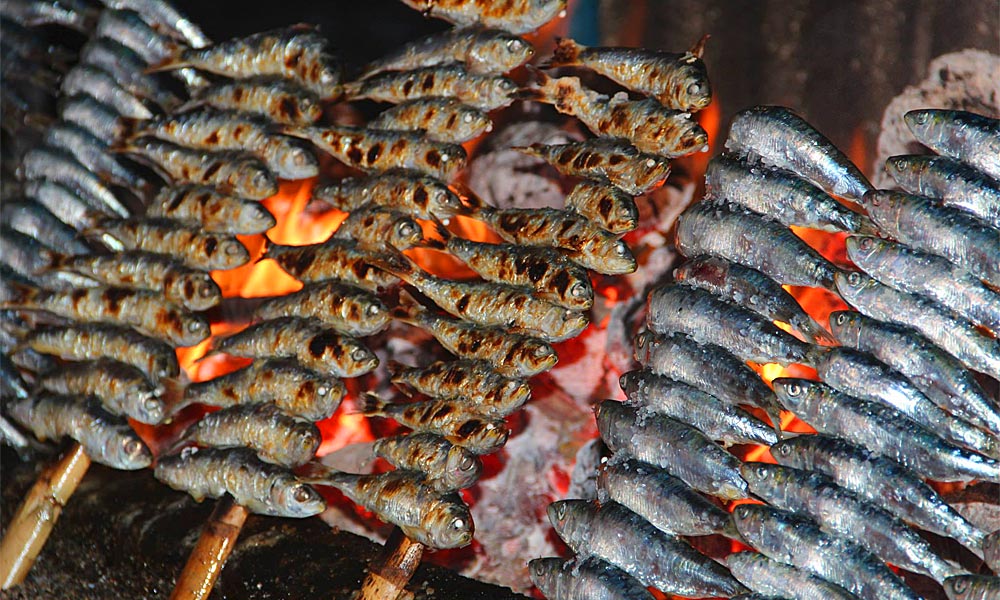 Dedicated to making a delicious market cuisine and sailor dishes, the Hermanos Haro Restaurant is a perfect venue to conduct business lunches and dinners of all kind. It is an air-conditioned place that has a nice terrace where you can enjoy savoring culinary delights during the summer months. If we had to talk about a signature dish, that is certainly fresh sardines on a spit, a treat that you cannot fail to try.
If you look for a place near the sea, quiet and lively to eat some good dishes with the sea breeze and the sound of the waves. Don't stay in doubt and let us draw near to the beach bar Hermanos Haro to enjoy their kindness, service, atmosphere, food, prices and of course, prime location.
Av. Duque de Ahumada 0, 29602 Marbella, Málaga
Tel: +34 952 77 18 35


Google Maps
La Traíña Restaurant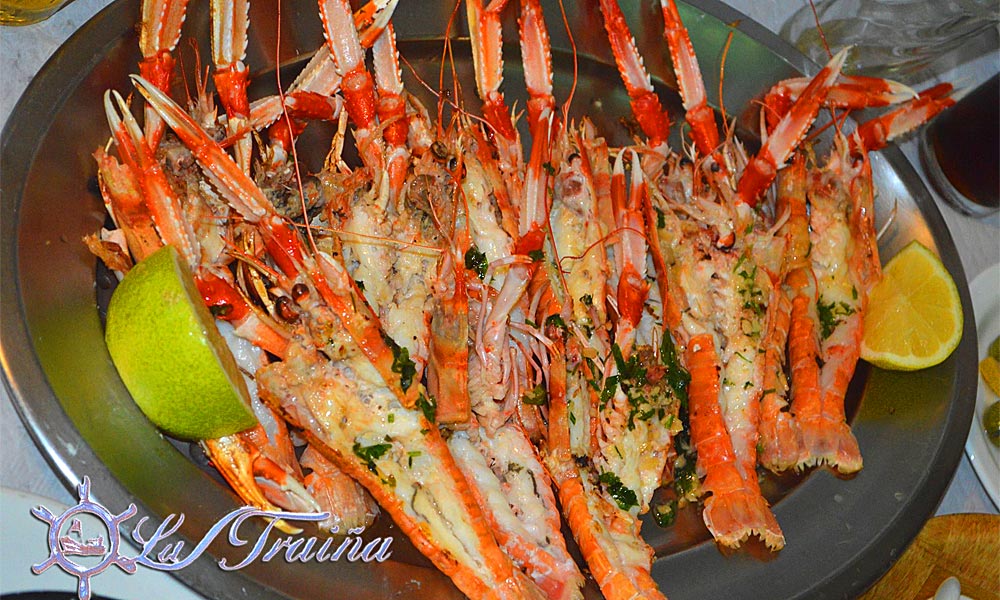 The Marbella restaurant La Traíña is a nice and cozy restaurant dedicated to Mediterranean regional cuisine, a place that is located on the Avenida Severo Ochoa of this Malaga City. The restaurant La Traiña offers a wide variety of dishes for all ages and tastes, so their culinary wonders are able to satisfy the most demanding palates. It has a very nice and pretty terrace, ideal for savoring our food during the summer months.
We highlight the fried anchovies with lemon, the cockles, fried shrimp with vegetables, squid, grouper and grilled prawns, some of the many specialties that you can taste during our visit to the restaurant La Traíña.
Av. Severo Ochoa 49, 29603 Marbella, Málaga
Tel: +34 952 82 12 17


Google Maps
El Ancla Restaurant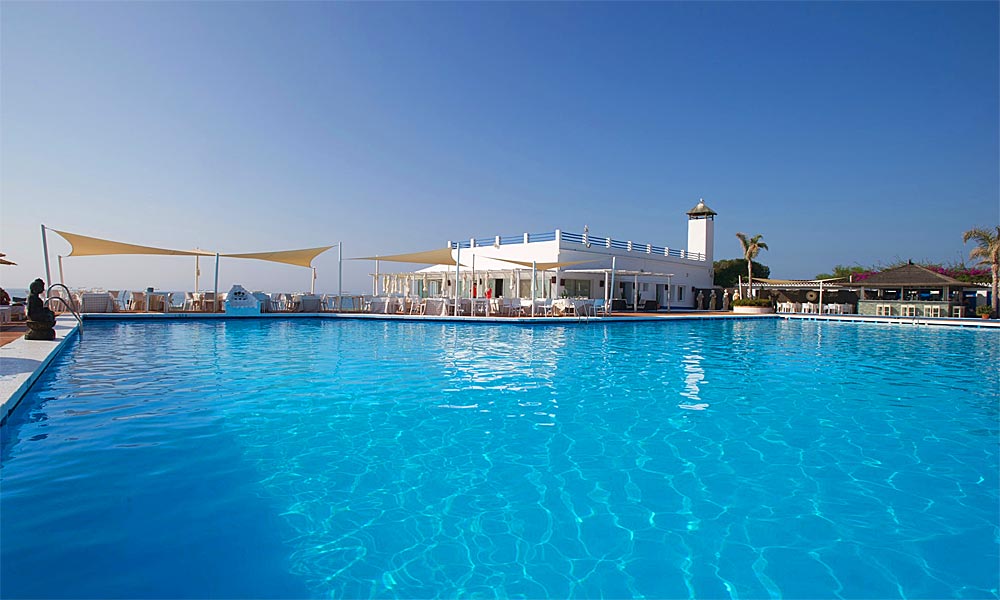 Located in a privileged place on the Mediterranean Sea, the Restaurant El Ancla is discovered as a quiet place to enjoy a perfect day with your partner, your family or friends and feel the sea 365 days a year.
Smells and flavors blend into a marine cuisine known for the quality of its products and its careful preparation. Among the dishes we highlight the delicious skewers of grilled sardines, juicy anchovies in vinegar, beautifully cooked seafood.
The best seafood, prepared with the greatest care.
Avenida de Carmen Sevilla s/n, 29670 Marbella, Málaga
Web: www.elanclarestaurante.com
Tel: +34 952 78 93 28


Google Maps
Goizeko & Dalli's Restaurant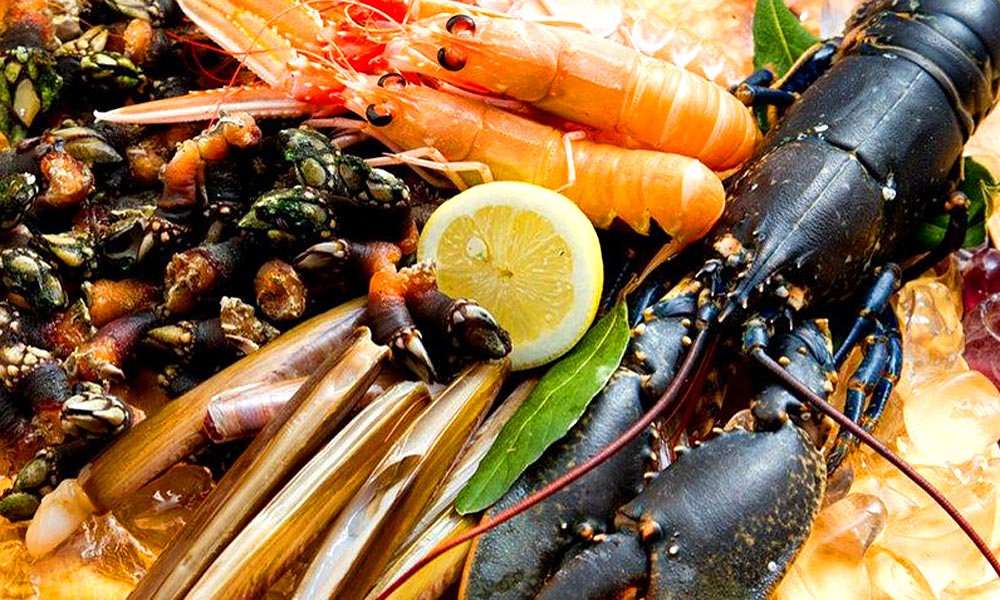 This restaurant is one of the landmarks in Marbella, there we find uncomplicated Mediterranean recipes, including some Basque specialties and some Italian proposals. Serious cooking that uses quality raw materials and enhances fish and shellfish caught in the Andalusian coast (sea bass, shrimp and clams from Huelva, anchovies of the Caleta de Velez, Malaga, snapper and bream from Tarifa). Dishes lacking superfluous fat and that do not require those grotesque clarifications at the table usual in some signature or creative cuisine.
Avenida Buchinger, s/n Marbella, Málaga 29600 España
Tel: +34 952 78 93 28


Google Maps
Besaya Beach Restaurant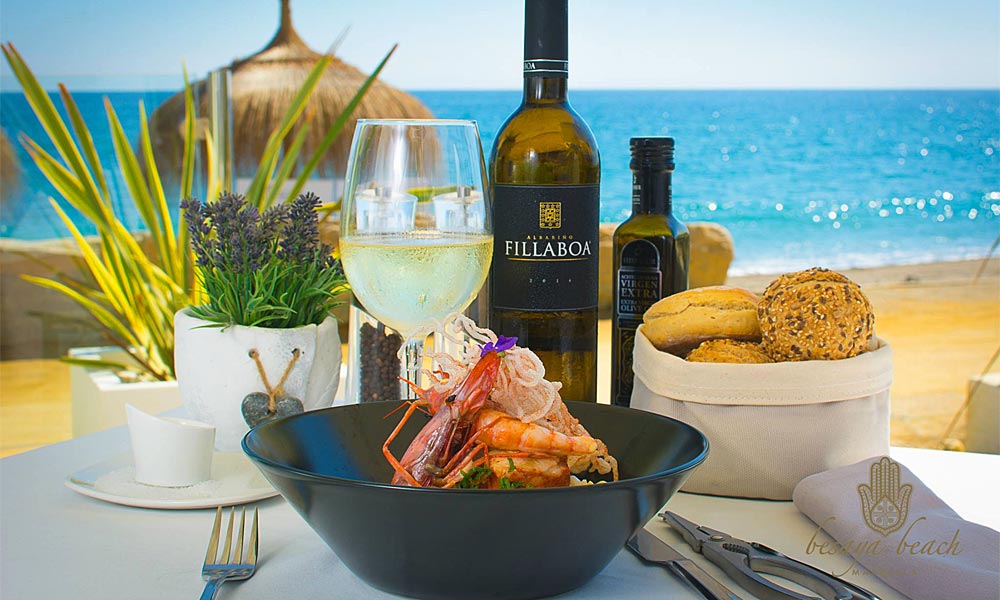 The Besaya Beach restaurant, located on the promenade of Marbella, offers an avant-garde Mediterranean cuisine made with quality products and specialized in seafood.
The Besaya Beach restaurant has four distinct spaces for every occasion. The indoor area houses the gourmet corner, a cozy and elegant hall where chairs have been replaced by sofas for the most discerning palate and with an open kitchen. The restaurant area inspired in white and earth tones is an outdoor room overlooking the sea that can be closed by large windows. And the snack and chill-out areas to relax in deck chairs or armchairs feeling the breeze.
The design in all areas is simple but modern and offers a relaxed and friendly atmosphere.
Urbanización Coral Beach,Ctra. Nacional 340, Km. 176, 29602 Marbella, Málaga, España
Web: www.besayabeach.com
Tel: +34 952 77 72 99


Google Maps
Azul Marino Restaurant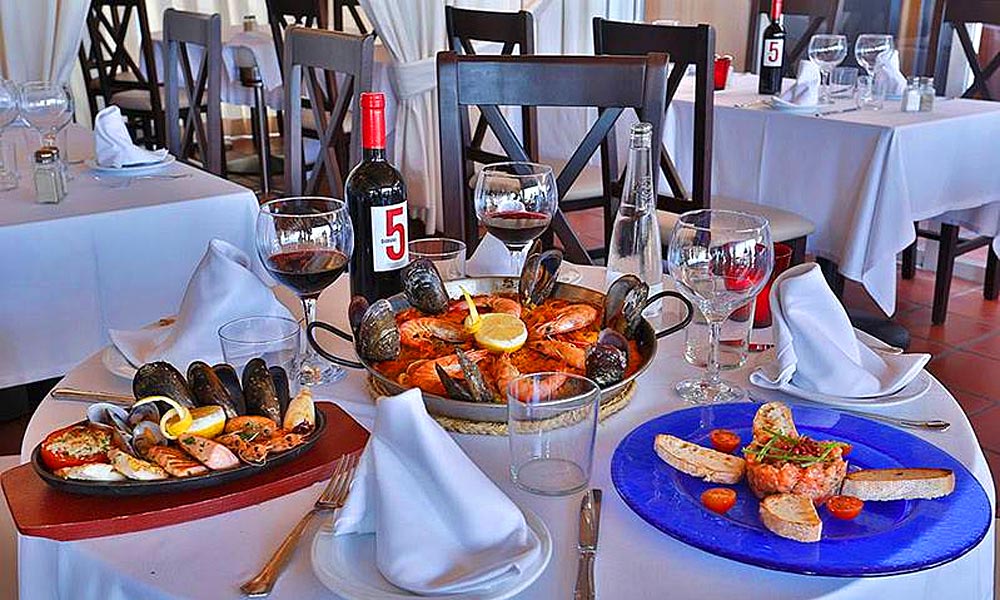 The Azul Marino Restaurant located in Marbella on the Paseo Muelle Ribera offers a varied cuisine type, which we can highlight their grilled meats but especially the seafood. The Azul Marino restaurant works with the freshest and seasonal raw materials.
Located in the Muelle de Ribera, has the privilege of having a sea view which makes the stay in the restaurant nicer, which combined with its excellent and careful cuisine makes it an unforgettable evening.
Lugar Muelle de Ribera, 14 -e (Puerto Banús), 29660, Málaga, España
Web: www.restauranteazulmarino.com
Tel: +34 952 81 10 44


Google Maps
Santiago Restaurant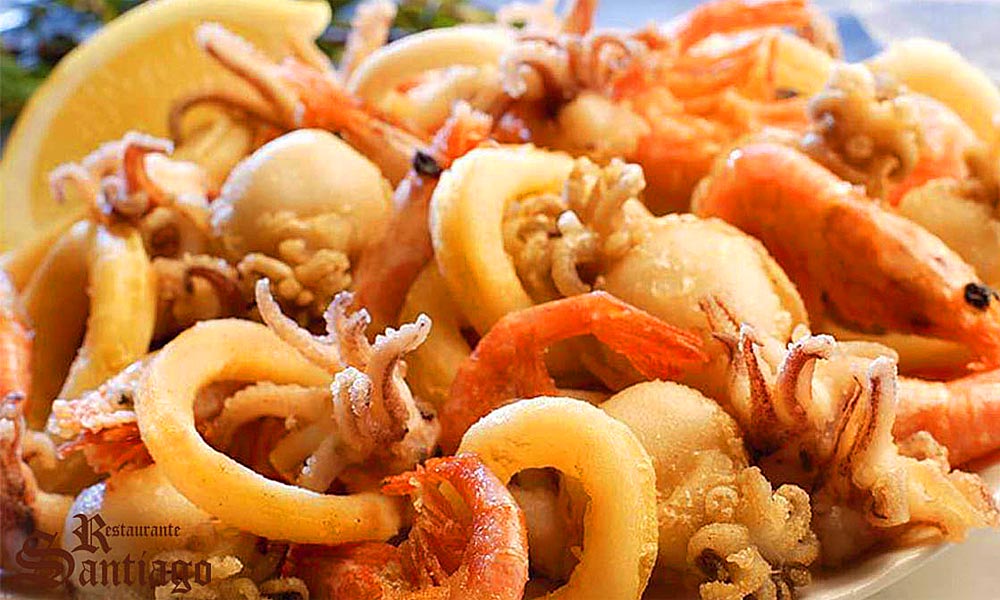 Its reputation earned over 50 years acts as the letter of reference in the cuisine of Marbella where have paraded a host of celebrities and famous characters from various fields.
Inside the Santiago restaurant you can enjoy a peaceful and cozy atmosphere, as well as having the bright light from the sea, which can also be seen from the tables in the main hall. The Santiago restaurant is a classic in Marbella among lovers of fine cuisine of Marbella restaurants, which has earned it national and international recognition with numerous awards.
Av. Duque de Ahumada 5, 29602 Marbella, Málaga
Web: www.restaurantesantiago.com
Tel: +34 952 77 00 78


Google Maps
La Pesquera Seafood Restaurant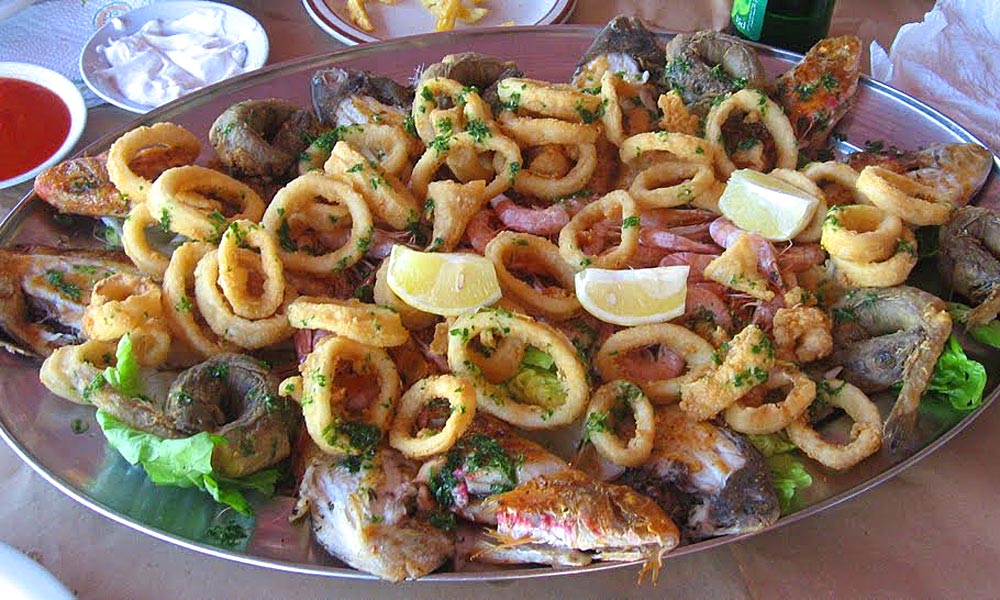 The La Pesquera Seafood Restaurant is located on Plaza de la Victoria, in the heart of Old Town of Marbella, the meeting point most visited of the city. From its large terrace you can enjoy its surroundings and enjoy its excellent cuisine, while watching 'the world go by' peacefully. The rich variety of cuisine offered at La Pesquera Seafood Restaurant, includes seafood and rice stews together with fish baked in salt. Go and enjoy the careful attention of its staff.
Plaza de la Victoria, s/n,29600 Marbella,Málaga
Web: www.lapesquera.com
Tel: +34 952 76 51 70


Google Maps
La Lonja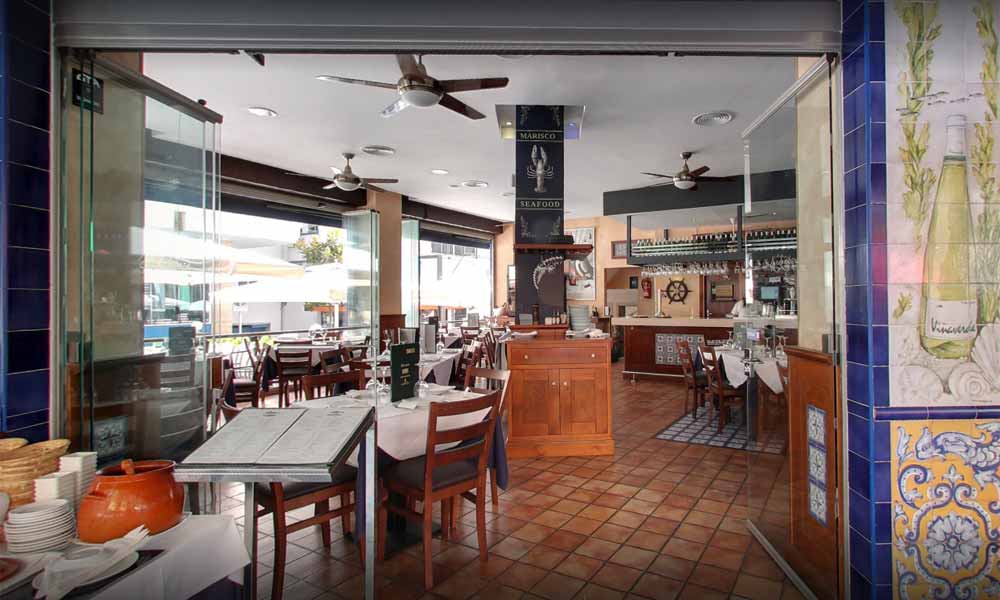 This restaurant is a few steps from Marbella Marina. A place whose entire effort is focused on recovering Malagan cuisine's traditional dishes through two elements. The first is the use of top quality fresh fish and seafood. The second and no less important is grilling, which is done by a true professional who will showcase the flavour of any fruit of the sea without resorting to sauces and dressings that move attention away from the food. La Lonja becomes even more exclusive when we see the select wines it offers to pair with all these exquisite dishes. Hard to beat.
Av. Antonio Belón, 1, 29601 Marbella, Málaga, Spain
Tel: +34 952 86 55 32


Google Maps
Altamirano Bar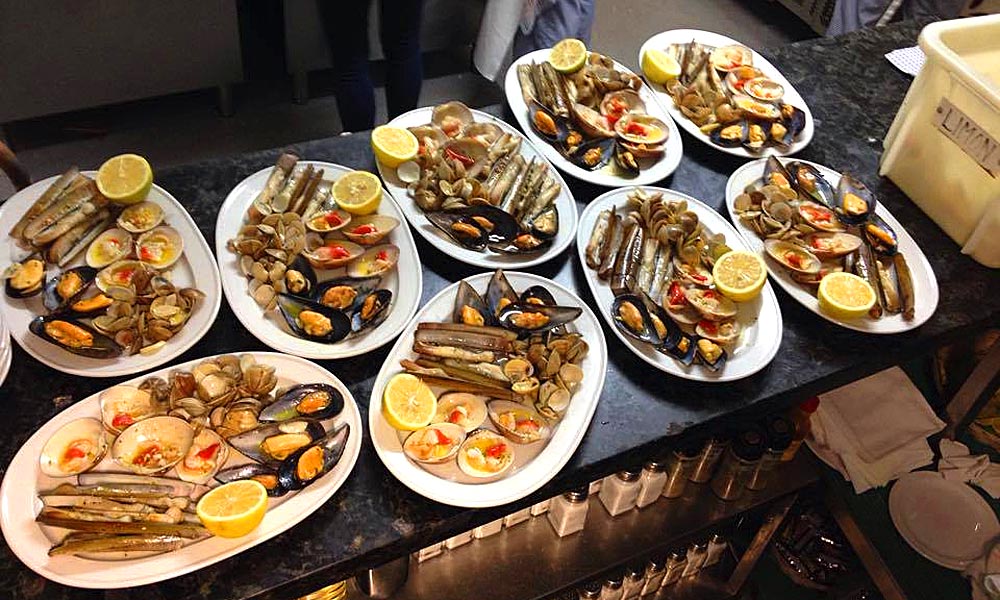 Fish and shellfish from the Mediterranean coast that arrive daily from the fish market to cook them the traditional way and make the most of its authentic flavor. Freshness, quality and taste of the sea fully guaranteed. Located in the historic center of Marbella what started as a small family business it is now one of the busiest local places. A fresh and marine style interior also features a terrace for summer nights.
Plaza Altamirano 3,29601 Marbella, Málaga
Web: www.baraltamirano.es
Tel: +34 952 82 49 32


Google Maps