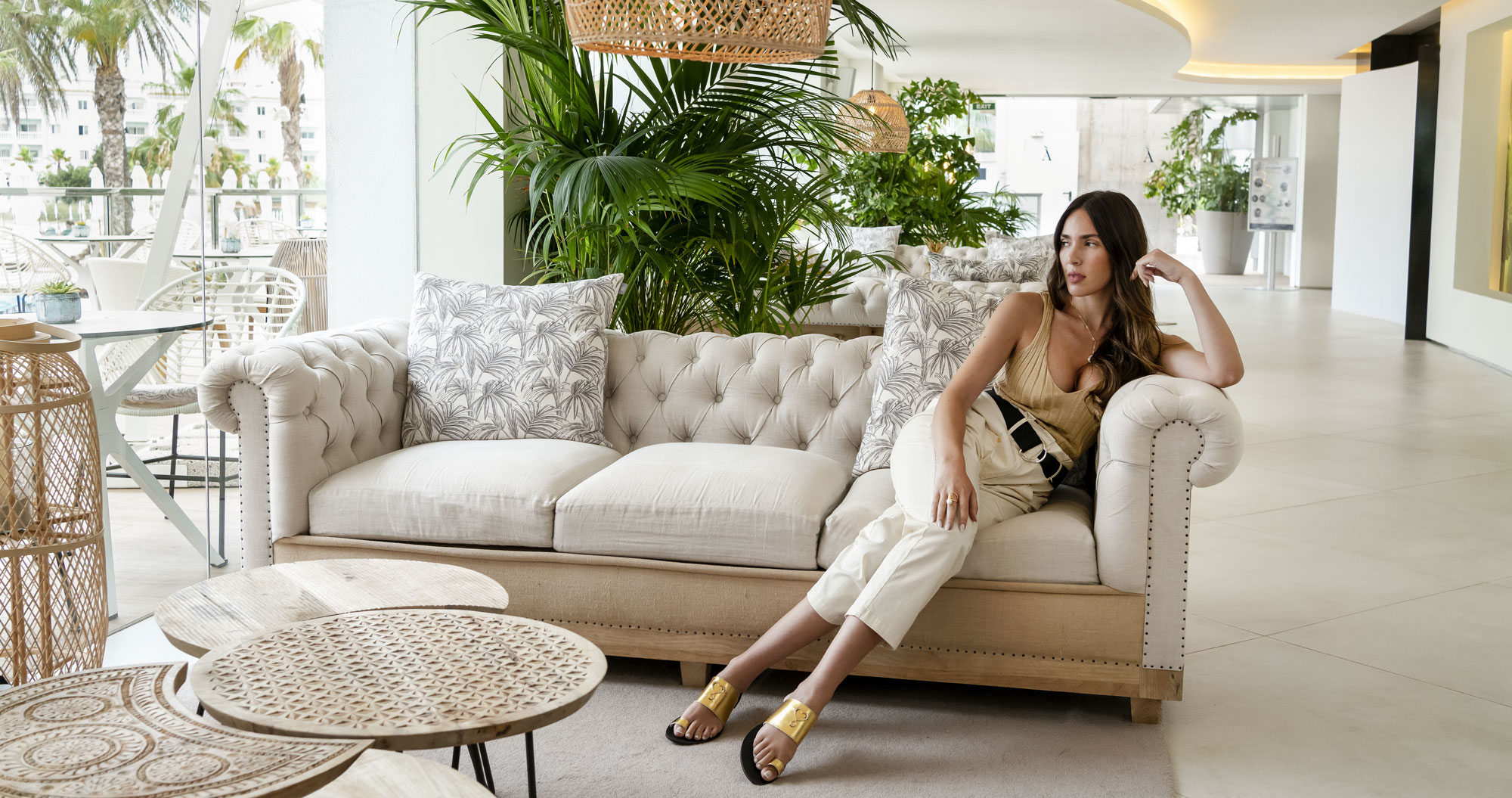 Cosmopolitan and elegant fashion for women
Women's fashion label Lola Casademunt partnered with Amàre Hotels  in 2021 by featuring of part of its collection in a photo session that the leading adults only hotel group held with influencer and model Ana Moya for the Spring 2022 campaign in Spain.
Lola Casademunt is a daring and cosmopolitan fashion label for driven women who are passionate about the latest trends . The brand's style is defined by an eclectic mix that strikes a balance between comfort and sophistication, where casual looks meet a chic style and comfortable combines with boldness. 
Lola Casademunt's creativity fits perfectly with the elegant Mediterranean setting that defines Amàre Hotels, resulting in a fashionable collaboration.