Marbella and Ibiza Blog
Amàre Beach Hotels
The best wine bars in Marbella and the Costa del Sol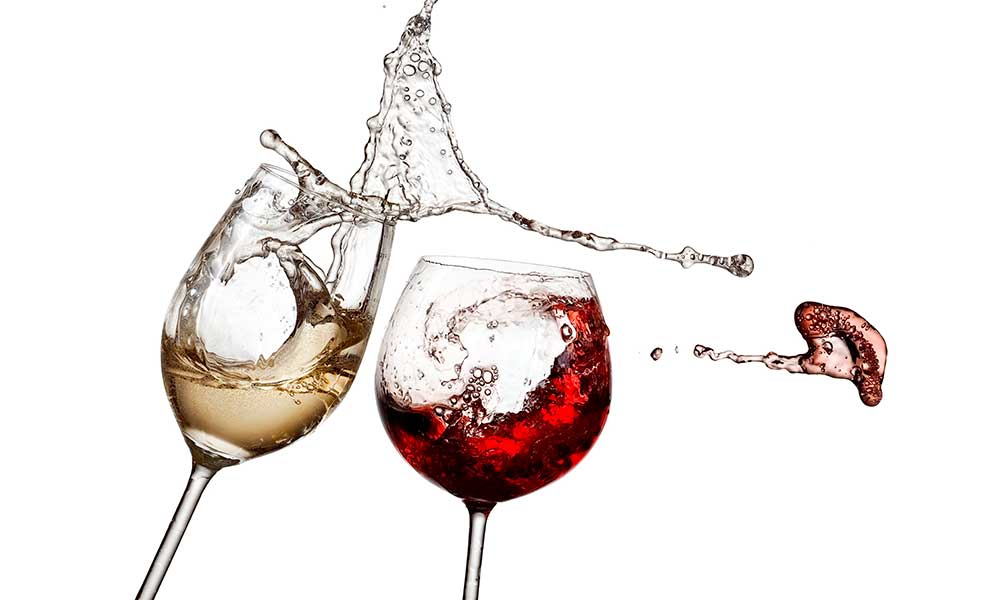 The best wine bars in Marbella and the Costa del Sol
Wine tourism on the Costa del Sol hides a multitude of secrets, which is why it offers a wide range of options from small production to refined bouquet wines; rare wines or those with a denomination of origin; Mediterranean vineyards or those on the hillsides of the Bourgogne region; red, rosé or white…  In summary, wine bars on the Costa del Sol offer a complete selection of the multitude of wine flavours. All this along with a wide range of leisure options from nature and gastronomy to nightlife. In Marbella, one of the best options to enjoy is learning first-hand about its wine culture. Moving between the wineries in zones as emblematic as Axarquía, Montes de Málaga or Serranía de Ronda and enjoying a good wine at a Marbella beach club on the Mediterranean is priceless.
Here we show you one of the most gourmet proposals on the Costa del Sol: the wine-growing excellence at premises, so that you can enjoy a unique experience relating to 'wine culture.'
Will you join us?
Málaga and the history of wine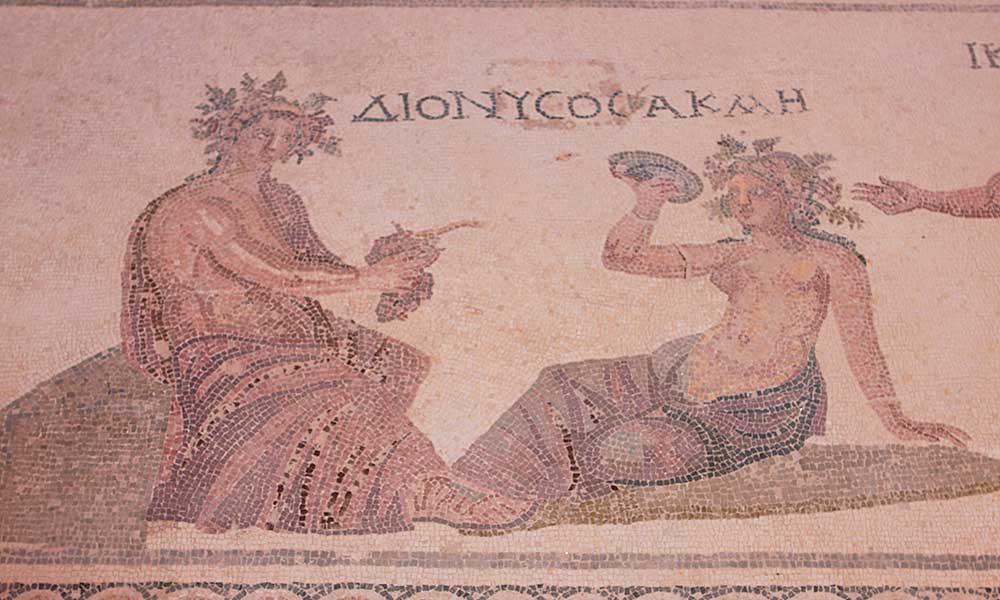 The history of Malagan wine dates back to the Phoenician era, so is considered one of the first cities in Europe to grow wines. The main Malagan wines are: Pajarete, Moscatel, Lágrima, Pedro Ximén, Málaga Dulce Color and Málaga Seco. The main characteristic of Malagan wine is that it is sweet, so it should be drunk slowly by sipping it, and it also pairs almost perfectly with any dessert.
As a curiosity, it should be mentioned that Malagan wines came to become so globally famous after a Spanish ambassador in Russia gifted a few boxes of this wine to Catherine the Great. The Empress liked it so much that she let them not pay tax across her empire. Almost nothing!
The best wine bars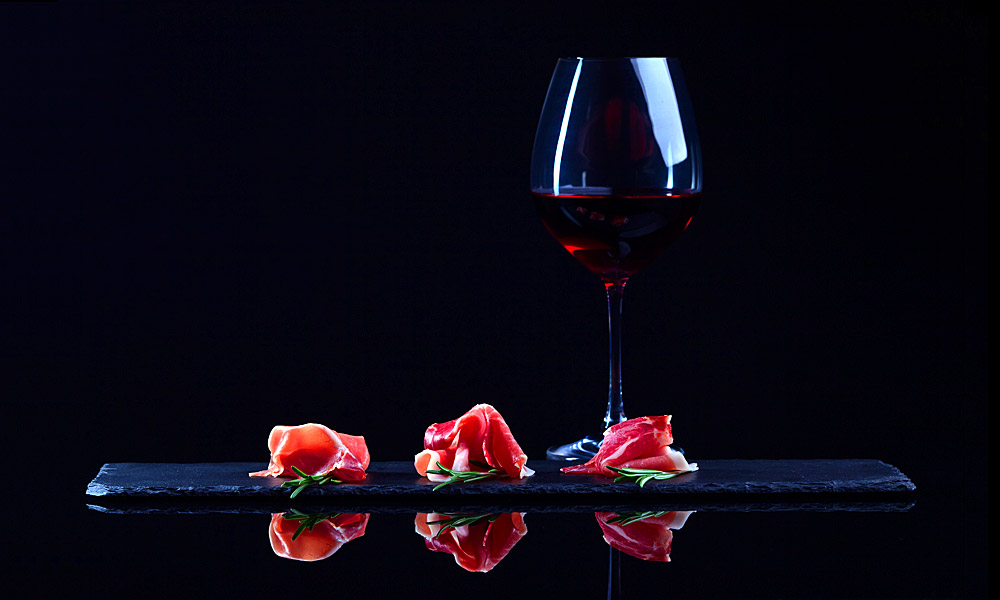 Wine Bars in Marbella and Costa del Sol
Bahía Restaurante-Vinoteca
La Bahía wine bar is a restaurant where wine and cuisine are all that matter. Its culinary proposal is based on the best produce, always cooked sincerely and honestly, using the most traditional to the most cutting-edge and amazing methods. The second excellent feature of this place is a spacious wine cellar with a spectacular menu of domestic wines that will delight the most discerning of gourmets.
Calle Fernando Camino, 15, 29016 Málaga
Tel: +34 951 00 54 84


Google Maps
D-Wine
D-Wine offers a range of over 5,500 premium and prizewinning wines from all over Spain, as well as a selection of wines from France, Italy, Germany, Austria and the new world. All bottles are kept in a fully controlled environment at an ideal humidity and temperature to keep this great collection of wine in the best possible condition.
As well as selling wine it offers many other services, including temperature controlled home delivery, menus with paired wines, themed tastings, vertical tastings and basic, medium and advanced wine tasting courses. Santi Jordi signature wines can be found in both the wine bar and restaurant
Centro Comercial Azalea,Calle Ana de Austria, 2,29670 Marbella Málaga
web: www.d-wine.es
Tel: +34 952 81 44 46


Google Maps
Vinoteca La Cartuja
La Cartuja is one of the best wine bars on the Costa del Sol. It also organises tastings of the most innovative wines. As well as wines, here can also be found wine-related utensils and books, etc., as well as excellent Extra Virgin Olive Oils and products scented with Soria Truffles
Ed Maria 2,Plaza Joaquín Gómez Agüera, s/n Local 5-7, 29601 Marbella, Málaga
Tel: +34 952 77 52 03


Google Maps
Vinoteca Sabor a Málaga
A shop-bar space dedicated to the Sabor a Málaga brand, where you can find all the wines and products of our land. Tastings and pairings are organized here, where you can sample the best of local products.
Inside Mijas Costa Corte Ingles
CN-340, KM 210, Las Lagunas, 29006 Mijas Costa, Málaga


Google Maps
Vinoteca Bouquet
Bouquet wine bar is a shop-restaurant where wines are so important that they sometimes eclipse the actual food. Here wine is the important thing, so its menu is short, but very, very well conceived, since it is perfectly designed for its wines to shine. Therefore, Ricardo, the owner, often recommends the type of pairing and the characteristics of the wines that are being enjoyed, and it is precisely this that makes this place stand out.
Alameda Principal, 24, 29005 Málaga
Tel: +34 622 22 32 47


Google Maps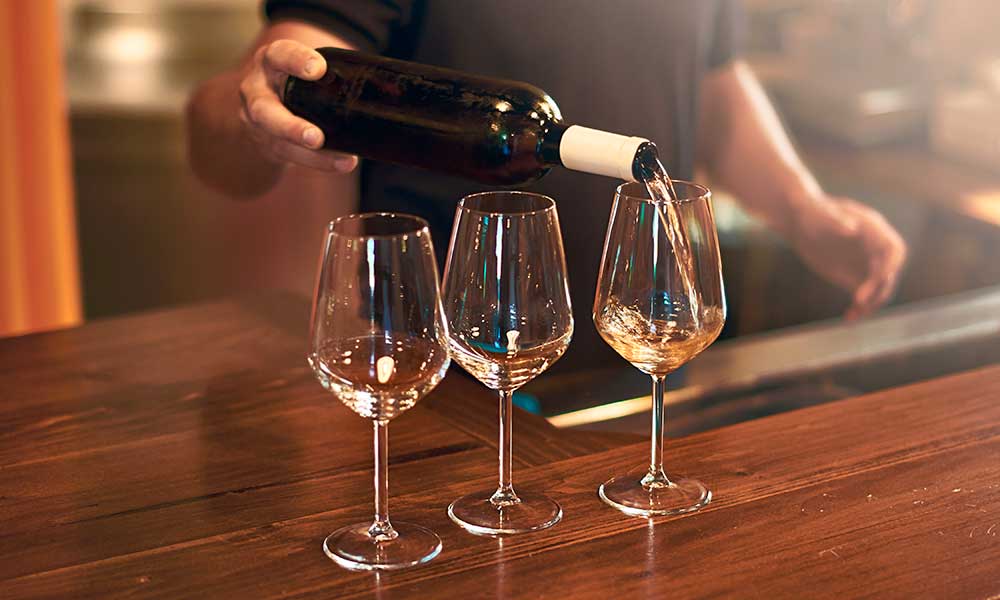 Wine Bars in Marbella and Costa del Sol
Vinicious – Vinoteca
If you are a lover of both wine culture and tapas, then Vinicious is for you. This wine bar is a modern place bang in the centre of Torremolinos, which is designed for you to taste a wide range of wines. Decorated in a modern, eclectic style, it is the perfect place to have a few glasses of wine and pair them with the best and most consistent tapas or dishes, since here everything is possible.
Molino de, Av. Isabel Manoja, 1, 29620 Torremolinos, Málaga
Tel: +34 627 29 00 25


Google Maps
Los Patios de Beatas Vinoteca Museum
Following years of refurbishment of two houses from the 18th and 19th century, with protected architecture due to their beauty and the historical value of their inside patios, Los Patios de Beatas wine bar – museum allows visitors to enjoy a space – unique in Málaga – where the best of Andalusian and Spanish cuisine can be found. There are also significant nods to cuisines from other renowned areas, such as France, Italy and the New World… Wine and food from a wide range of culinary corners of the globe can be sampled at Los Patios de Beatas, with a dynamic format that brings together customers, wines and creative dishes. Santi Jordi signature wines are available here.
Calle Beatas, 43, 29006 Málaga
web: www.lospatiosdebeatas.com
Tel: +34 952 21 03 50


Google Maps
La Casa del Rey
Right in the centre of Estepona's old town, set in a house with over 200 years of history on the famous Plaza de las Flores, La Casa del Rey is a wine bar – restaurant that opened its doors on 5 December 2012. Care was taken during refurbishment work to maintain the historical character and beauty that make this a unique place to enjoy the best food, accompanied by the finest wine.
Calle Raphael, 7, 29680 Estepona, Málaga
Tel: +34 951 96 54 14


Google Maps
Bodegas Quitapenas
Quitapenas is one of the best known brands of sweet wine from Málaga. Free guided tours are held at the winery, during which explanations are given of every detail of the production of Málaga sweet wine; visitors are also given the chance to try some of the wines. Tasting tours are also organized for groups and the winery has halls for holding large-scale celebrations such as weddings and business meetings, etc. In addition, Quitapenas runs three taverns in the city, where you can enjoy the finest tapas and wine.
Calle de Marín García, 4, 29005 Málaga
web: www.quitapenas.es
Tel: +34 952 60 23 57


Google Maps
La Viña de Ale
La viña de Ale is a wine bar committed to quality and family service. Here you can enjoy the best of the essence of Spain with fine wines in a carefully designed environment. A small yet luxurious gift to the taste buds, which once tasted is never forgotten. Recipes of yesteryear with a touch of modernity, created using the best products from our region and served with care and attention all make La Viña de Ale an exquisite and well-known establishment on the Costa del Sol.
Calle de Salvador Allende, 42, 29620 Torremolinos, Málaga
Tel: +34 952 37 63 41


Google Maps
Wineries in Málaga you must visit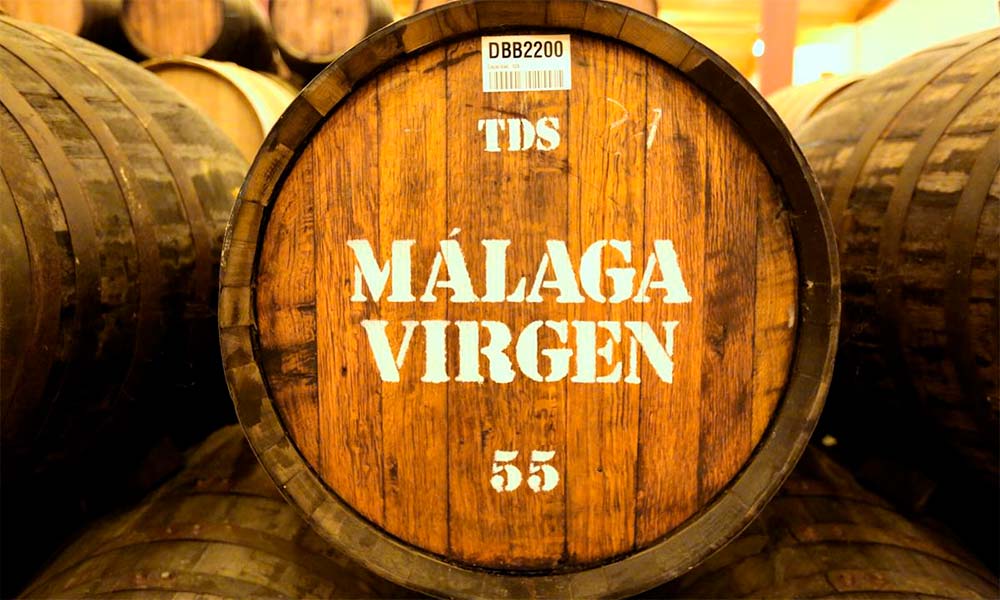 Bodegas Sedella
In the centre of Axarquía you will find Bodega Sedella, the place chosen by the winemaker Lauren Rosillo, a young innovator of the wine making world. Part of this winery's secret is its fabulous location, since it stands at an altitude of 2,460 feet, but very close to both the Mediterranean and to Sierras de Tejeda, Almijara y Alhama Natural Park, which together give the wine great character and a lot of personality.
So, if you decide to take its guided tours, in addition to a spectacular vineyard, you can enjoy the wonderful local landscape along with a tasting where you can choose from the basic, VIP and Premium Luxury categories. What more do you want?
29715 Sedella, Málaga
Tel: +34 687 46 30 82


Google Maps
Bodegas Málaga Virgen
Málaga Virgen is one of the most long-standing wineries in Málaga and has several production centres: at the Finca Lagar de Benavides and the Finca de Vistahermosa. They produce sweet and dry D.O Málaga wines, still wines, aromatised wines, brandy, etc… And thanks to the premium quality of its wines, they export to countries such as the Dominican Republic, Colombia, France, Belgium, the Netherlands, Luxembourg, Germany, Switzerland, Hungary, Slovakia, Norway, Sweden, Russia, Israel, China and Japan.
A-92 km 132, Finca Vistahermosa, 29520 Fuente de Piedra, Málaga
Tel: +34 952 31 94 54


Google Maps
Wine Museum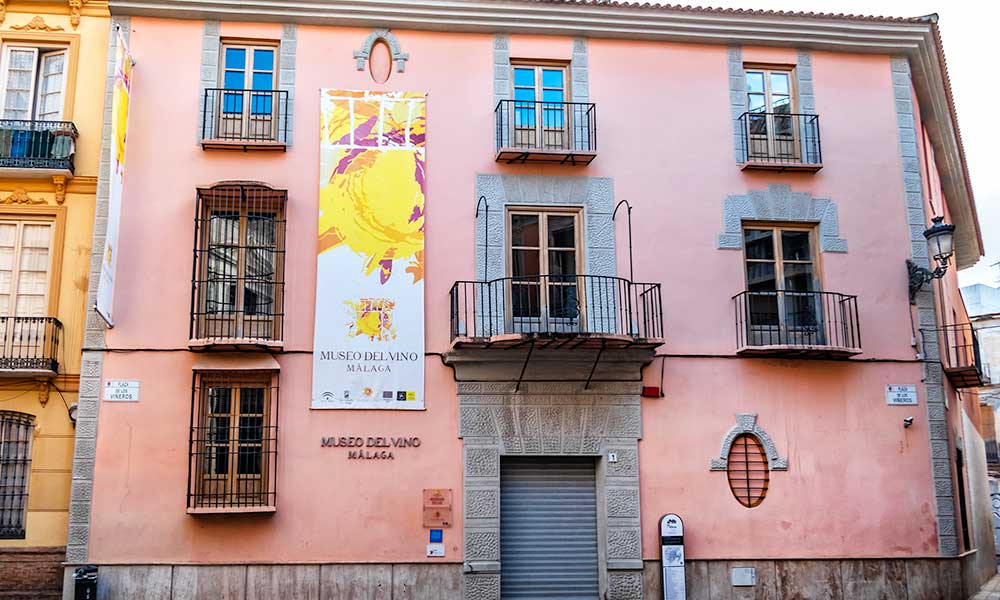 Museo del vino Málaga – Editorial credit: Kiev.Victor / Shutterstock.com
Málaga Wine Museum is located in the Biedmas Palace in the old town and came about with the intention of offering the visitor a route through the history and culture of wine in the province, in addition to tastings of all the varieties that are produced here. This museum is a meeting point for wine lovers, since it has around 400 related pieces ranging from bottle labels and posters to advertising stampings for wine and grapes, all with displays of barrel lids, cases and lithographic stones.
Museo del Vino-Málaga
Plaza de los Viñeros, 1, 29008 Málaga'
Tel: +34 952 22 84 93


Google Maps