Marbella and Ibiza Blog
Amàre Beach Hotels
Discovering Marbella: how to get to the tourist capital of the Costa del Sol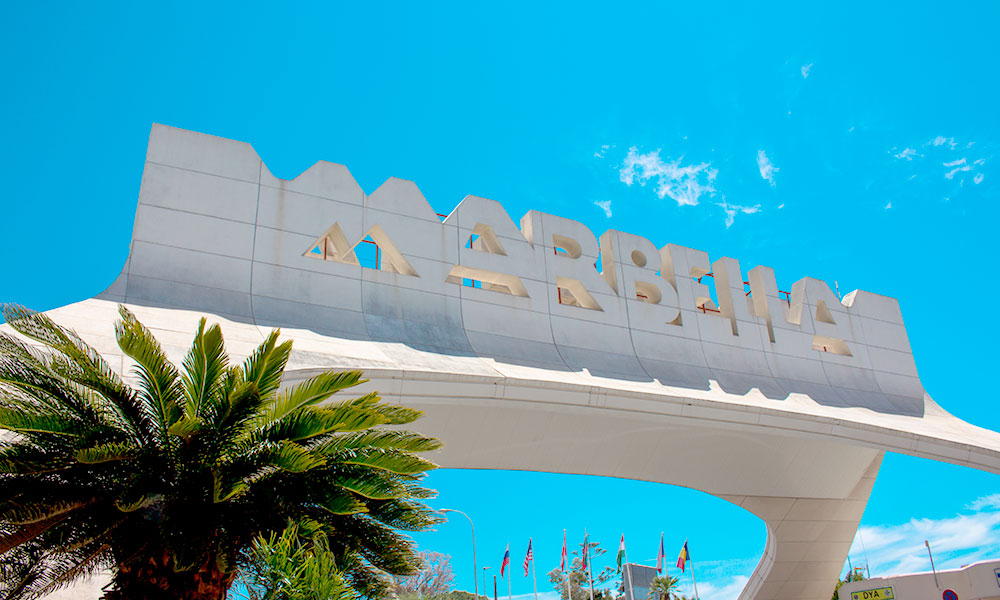 Discovering Marbella: how to get to the tourist capital of the Costa del Sol
Marbella is a rare beautiful locality. Being situated at the foot of the Sierra Blanca next to the sea in the heart of the Costa del Sol affords it some excellent weather conditions in addition to great landscape beauty. Travelling to Marbella is the perfect option for enjoying a magnificent holiday for adults.
Tourism in Marbella has a lot to be enjoyed: splendid and extensive beaches, natural areas of interest like Pinares de las Chapas and Dunas de Cabopino, golf courses, hotels for adults, marinas, sports clubs, lots of sun, good gastronomy, leisure, culture and even its famous glamour, luxury and many yachts and exclusive cars.
For these reasons and many more, Marbella is an essential holiday destination if visiting Andalucia. After reading all this, you must be wondering how to get to Marbella from Málaga, or from another part of Andalucia.
We're here to help with all the ways you can get to Marbella:
How to get to Marbella from Malaga?
By plane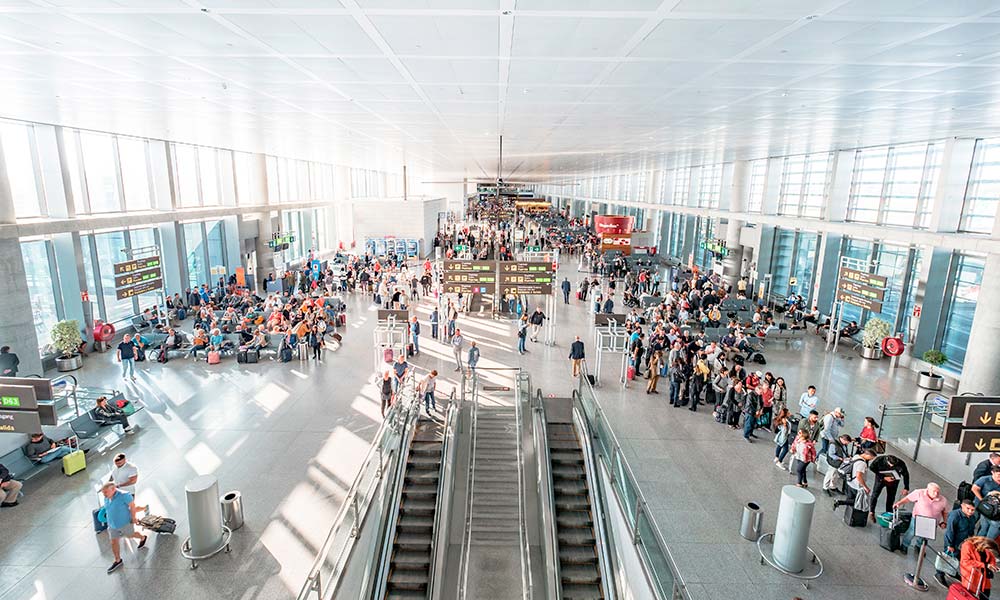 For air travel to Marbella, from any Spanish or foreign city, the Pablo Ruiz Picasso International Airport is the best choice. It's located at 7 kilometres to the South-west of Malaga.
It offers connections with 97 fixed destinations and 3 terminals. It is the most important airport in Andalucia and the fourth in Spain. It is the fourth most important airport in Spain and is the main gateway of the tourism of the Costa del Sol and the rest of Andalucia.
Malaga airport is currently connected to 97 destinations, including Berlin, Amsterdam, Brussels, Frankfurt, Milan and London. Also, offers all kind of benefits to the passengers: parking, restaurants and cafes, duty-free shops and rent a car.
If you've rented a car, all you have to do is leave the airport heading to Cadiz – Algeciras, and follow the A-7 until Marbella.
Malaga-Costa del Sol Airport
Address: Avenida Comandante García Morato, s/n, 29004 Malaga
Phones: (+34) 91 321 10 00 / 902 404 704
E-mail: [email protected]
By car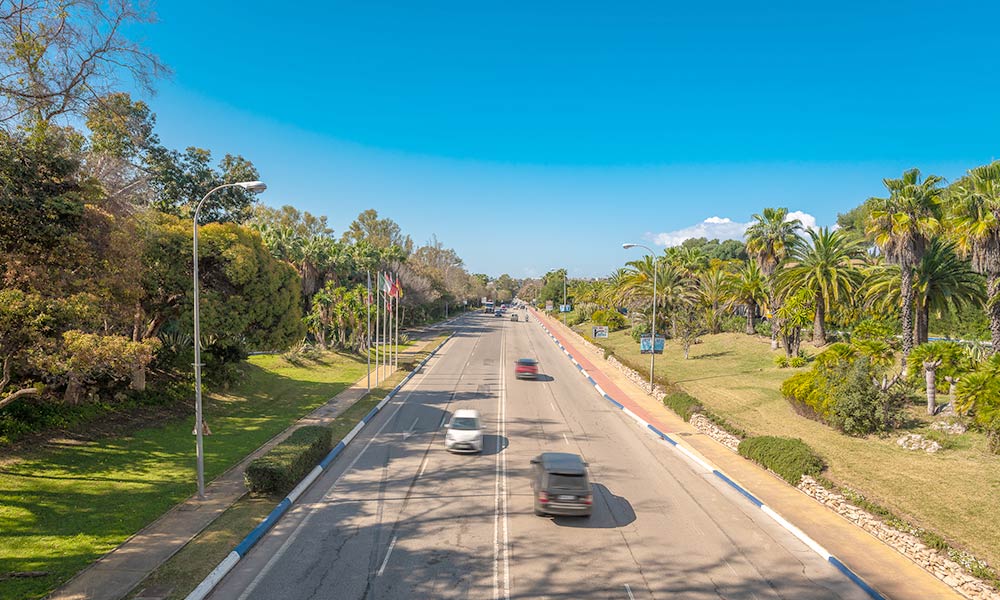 Getting to Marbella by car is simple, it's not difficult because the city is perfectly linked by roads.
From Malaga, you only have to pay attention to the indications for Algeciras – Marbella, and once arriving to Fuengirola you can choose the AP-7 toll motorway, that will allow you to save some time, mostly during the Summer, when the traffic is more intense, or follow in the A-7.
The two roads join at the entrance of Marbella, more or less near the La Cañada shopping centre.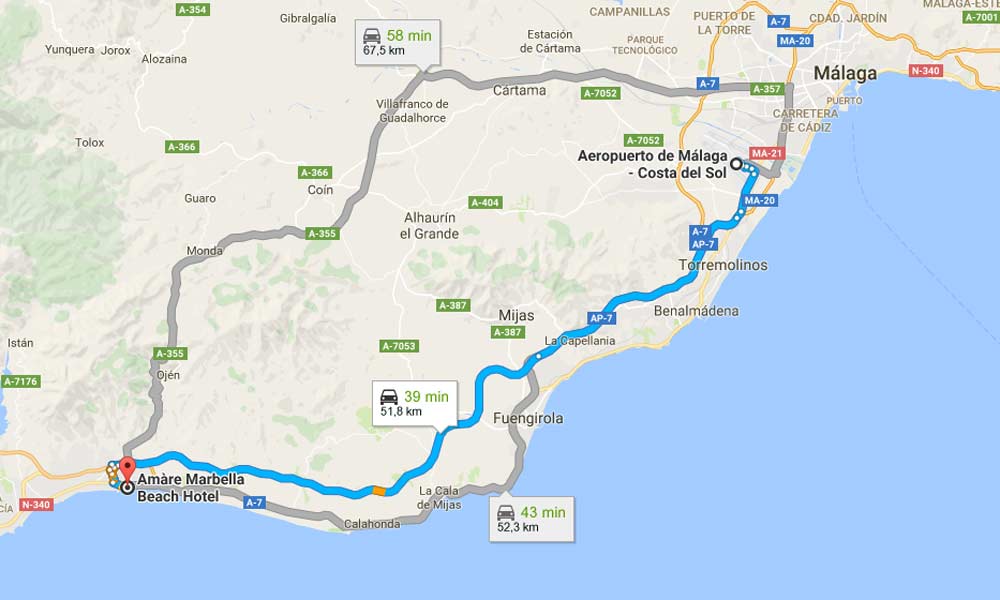 Driving directions from Malaga airport to Amare Marbella Beach Hotel
By taxi or car rental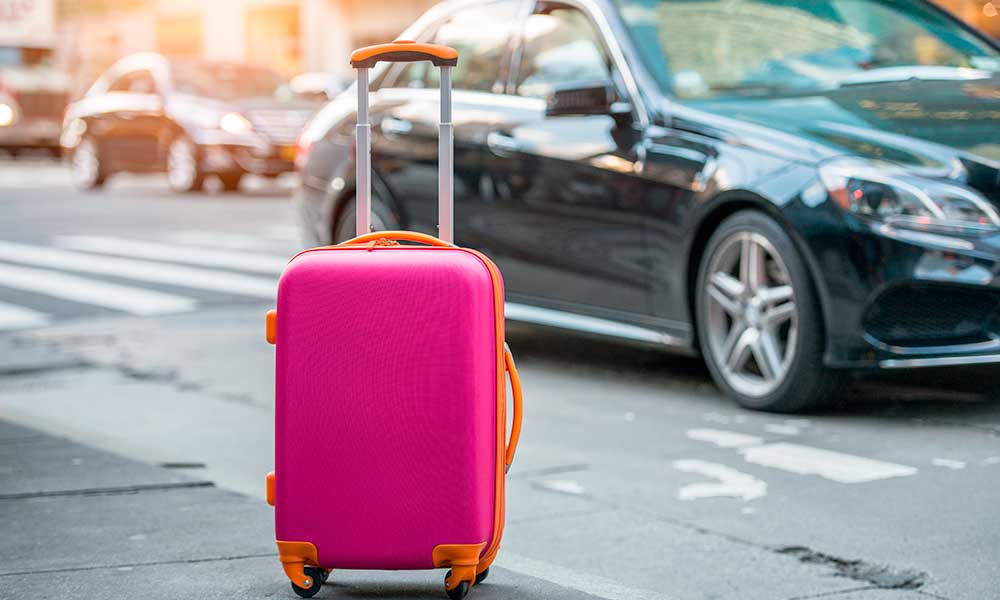 When you need privacy and quality in your transfers from the airport to your destination, one of the best options is to book a private taxi. An exclusive service will be waiting for you at the airport, and will take you wherever you want, quickly and without loss of time. With the possibility of booking a one-way trip or a round-trip. Also, available in this option are Executive or Luxury in Limousines transfers.
Besides the taxis that are found in the exit of the airport of Malaga you can also rent vehicles near the airport. We provide you some rental cars or even transfers companies:
Taxi transfers
 – Book with Malaga Transfers
 – Book with Autosol
 – Book with Malaga Taxi
 – Book an airport transfer to Marbella with Marbella Taxis
Car hire
VTC (tourist vehicle with driver)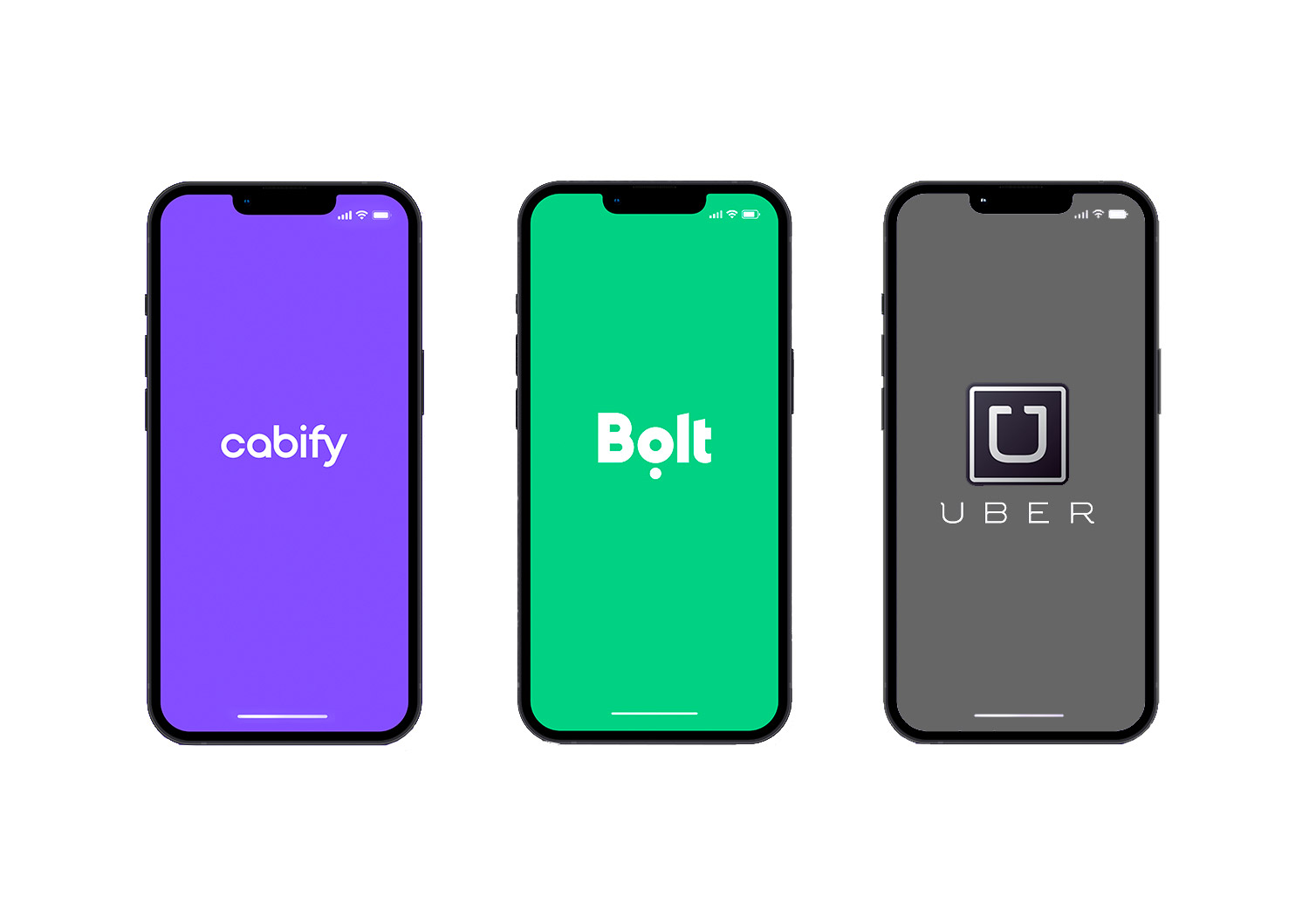 Uber
Bolt
Cabify
By train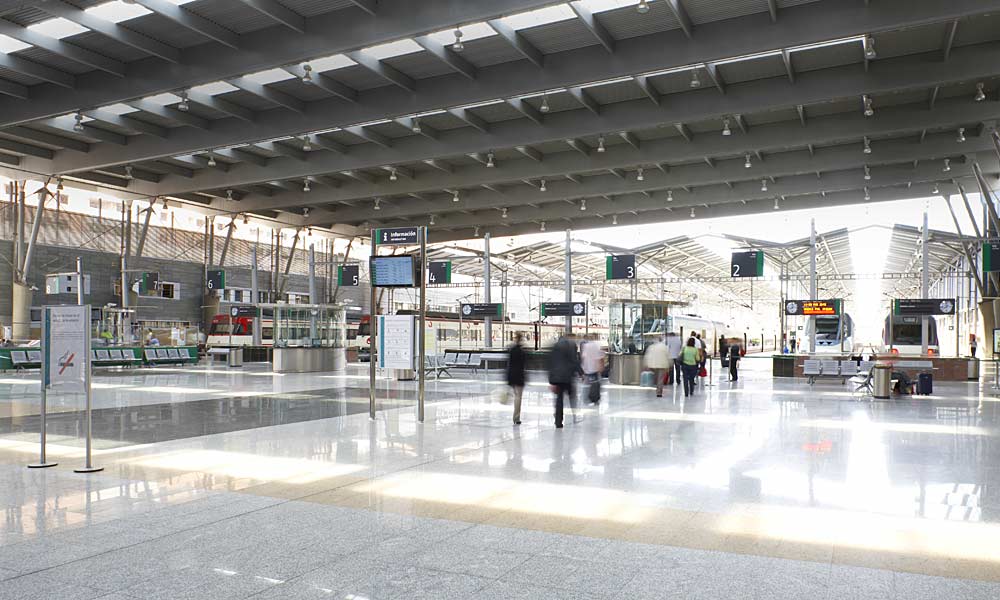 María Zambrano Station
The Malaga Station María Zambrano in Malaga will be the first destination to where you will arrive if you have decided to come by train to Marbella. María Zambrano is the terminal of the Renfe Medium-Distance lines and long distance like the AVE trains, while two Local lines connect Malaga to Fuengirola, and one of them goes through the airport: it's the C-1 line, a comfortable service for any traveller, because there is a train every half an hour.
Local
Currently there is no railway link with Marbella although the plans exist. However, the best that you can do is take the train to Fuengirola and from there a bus or a taxi to Marbella.
Trains to Malaga and Fuengirola stop in the same station. This is accessible from the arrivals terminal of the airport of Malaga, to find it, just exit the T3, and follow the signalling. The train to Fuengirola from the airport takes about 45 minutes. Stops are announced and displayed on a bright board over the exit door.
By boat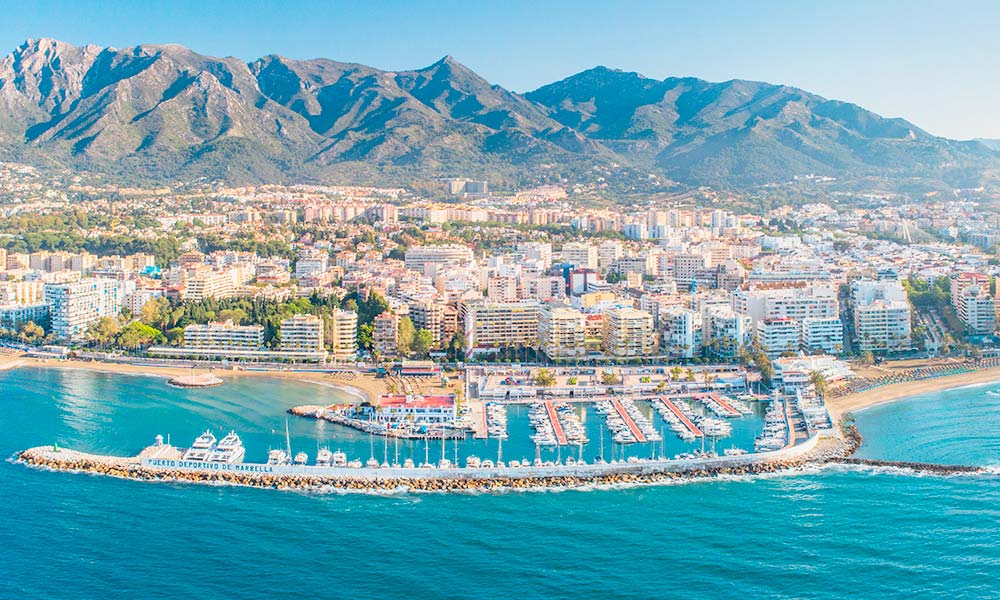 Currently, it's possible to arrive by boat in Marbella, since you can dock in one of its marinas. Puerto Banús, Cabopino, La Bajadilla Marina and the Marbella Marina welcome yachts and boats provided they are private, because they do not accept traffic of passengers. The nearest port to Marbella where cruises or ferries can dock is the one of Malaga, located at approximately 60 km.
The Marbella Marina
It is located in the heart of the city. Offers 377 moorings and all the services necessary for the maintenance of the vessels. It's built in two levels: in the upper part, are the "marina terraces", that often host events and shows. On the other hand, at the bottom we can find locals and nautical facilities, along with the Club.
La Bajadilla Marina and the Fishing Port
La Bajadilla Marina is located between the Playa de la Bajadilla and Playa del Cable, in one of the most characteristic neighbourhoods of Marbella. This marina offers 266 moorings and all the nautical services necessary for the maintenance of the boats.
In relation to the fishing port, it must be said that it has transformed over these last years in a real gastronomic reference. You can taste the best fish and seafood in town.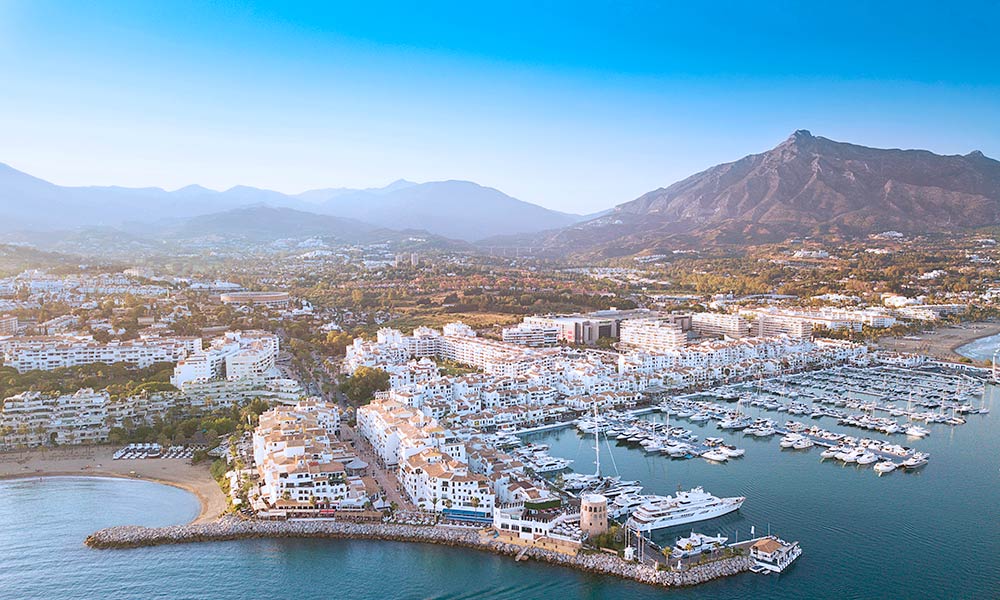 José Banús Marina
It is the most famous nautical and tourist enclave of southern Europe. It's a city within another great city like Marbella.
The marina offers high class facilities and among its technical specifications, we highlight that it has 915 moorings. In its streets are exclusive fashion brands like Dolce & Gabbana, Louis Vuitton, Versace, Gucci, Bulgari, or Christian Dior. In addition, you can find El Corte Inglés, the most famous department store in Spain.
Cabopino Marina
The Cabopino Marina is on the border between Marbella and Mijas, more exactly beside the Artola Beach and its dune landscape. This marina offers 169 moorings, with two metres of maximum draught in all installations and 30 metres of maximum length.
By bus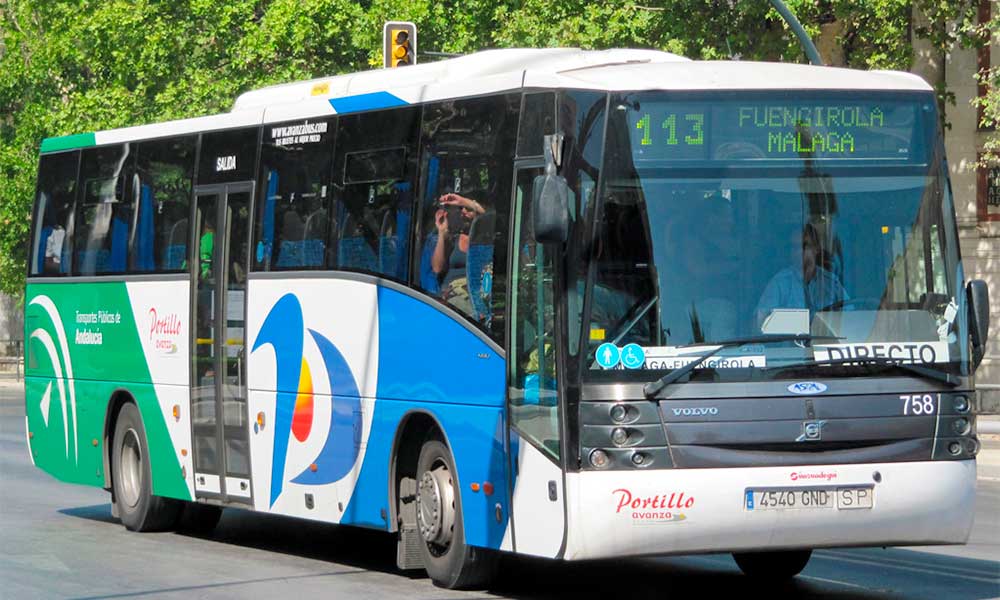 If you arrive by AVE in Malaga and are going to Marbella or Estepona, the Portillo bus company offers the Direct Express service. This VIP bus service has more space between seats that is why you will not notice the difference between the train car and these buses. You can enjoy this service from the Bus Station of Malaga and with schedules designed for your comfort.
We must also talk about the line linking Malaga Airport to Marbella's Bus Station. There are several 60 minutes' daily trips and the ticket costs less than 10 euros.
Where to park in Marbella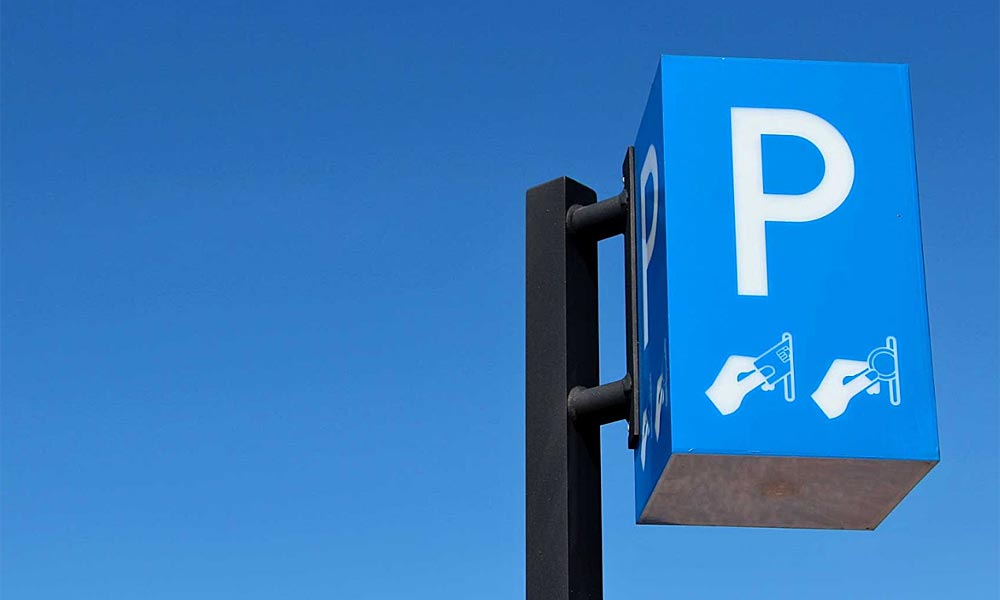 Blue Zone
If you are planning to park your vehicle in one of the Marbella's streets, we have to tell you that most of the streets in the centre have blue zone, in other words, paid parking. The blue zone allows you to park your car for a maximum of 2 hours; after this time you will have to move your vehicle or get another ticket. We recommend you put it in a visible place because the inspections are strict and the fines are high.
The blue zone hours are from 9.00 a.m. to 5.00 p.m. and 4.30 p.m. to 8.30 p.m. Monday to Friday, and Saturdays from 9.00 a.m. to 2.00 p.m. Outside these times, parking is free. The prices are: from 1 to 30 minutes 0.30 euros; one hour 0.70 euros; and two hours 0.80 euros.
Avenida del Mar Car Park
The Avenida del Mar Carpark is located in the heart of Marbella, just behind the famous Alameda Park, a privileged location, since it is a few feet both from the beach and from the old town. Vehicles enter via calle Macintosh and El Fuerte, while the pedestrian accesses are on Avenida del Mar.
Plaza de la Victoria Car Park
This public carpark is located next to Plaza de la Victoria, making it ideal if you intend to visit the old town. The entrance is via calle Huerta Chica. This carpark is less than two minutes' walk from the promenade and a stone's throw from the centre.
Fuerte Marbella Car Park
The Hotel Fuerte Marbella public carpark is a great parking option thanks to its fabulous location, since it is just a few feet from the beach, next to the Marina and very near the old town. In addition, Fuerte Marbella's car park has a recharging point for electric vehicles.
Amàre Marbella Car Park
The Hotel Amàre Marbella Beach Carpark could not be better located and is the perfect option if you are intending to enjoy the most emblematic sites of Marbella or just spend the day on the beach. The vehicles enter via calle Francisco Pedrazuela.
El Molino Car Park
The El Molino Carpark is located bang in the centre of Marbella, which is ideal (easy access to the beach, restaurants and shops in the Constitución Park area). More specifically, the entrance is on calle Gómez de la Serna. This carpark is open 24 hours and has 230 spaces and CCTV.
Constitucion Car Park
This public carpark is located next to Constitución Park. Its short distance from the promenade makes it very popular with visitors and tourists and in summer is often full. Nevertheless, this carpark is one of the best parking options in the centre of Marbella.
Benabola Car Park, Puerto Banús
Benabola Public Carpark (Saba) in Puerto Banús is located between Duque Beach and the main Marina entrance. It is the most convenient parking option, though its rates are not cheap (Puerto Banús is the most expensive area in Marbella). To get there, all you have to do is go down avenida José Banús and its entrance is to the right of the roundabout that is at the end of the street.
How get from Gibraltar to Marbella?
By plane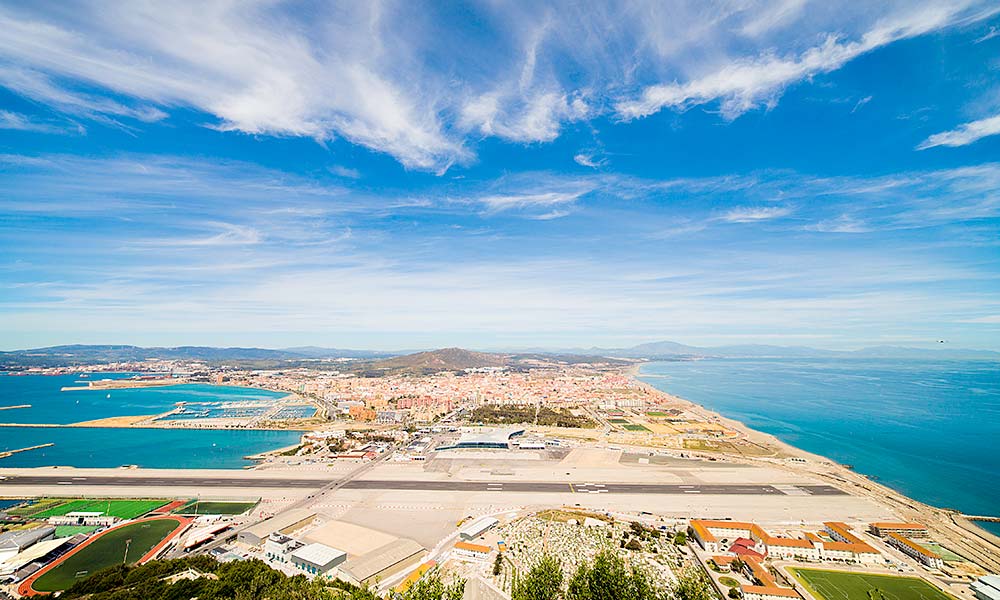 Gibraltar airport is located on British soil. At the moment only offers connections with the United Kingdom; both daily as charter flights, with conventional and low cost companies which connect Gibraltar to the city of Manchester and to the 3 London airports. Currently, there are only two companies operating in this airport: British Airways and Monarch.
By car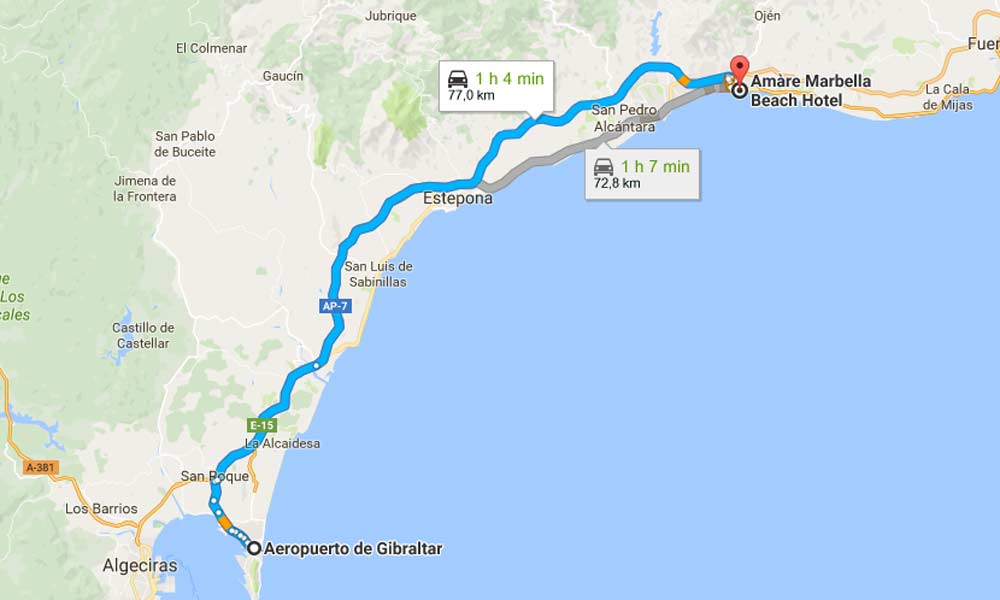 If your arrival airport is Gibraltar, you will have to rent a car in La Linea. Then, you must go to the A-383 until the A7. From there it is the same route as from Malaga.
Driving directions from Gibraltar airport to Amare Marbella Beach Hotel
By boat
Currently, there are four marinas in Gibraltar. The first is the Queensway Quay which is composed of 100 moorings for boats of up to 80 metres. The second is the Ocean Village that has 250 moorings for boats of up to 100 metres in length. The most recent is the Alcaidesa Marina accommodating up to 700 small size boats. The last marina that you will find in Gibraltar is the Marina Bay. This port has 209 moorings for boats of up to 100 metres in length.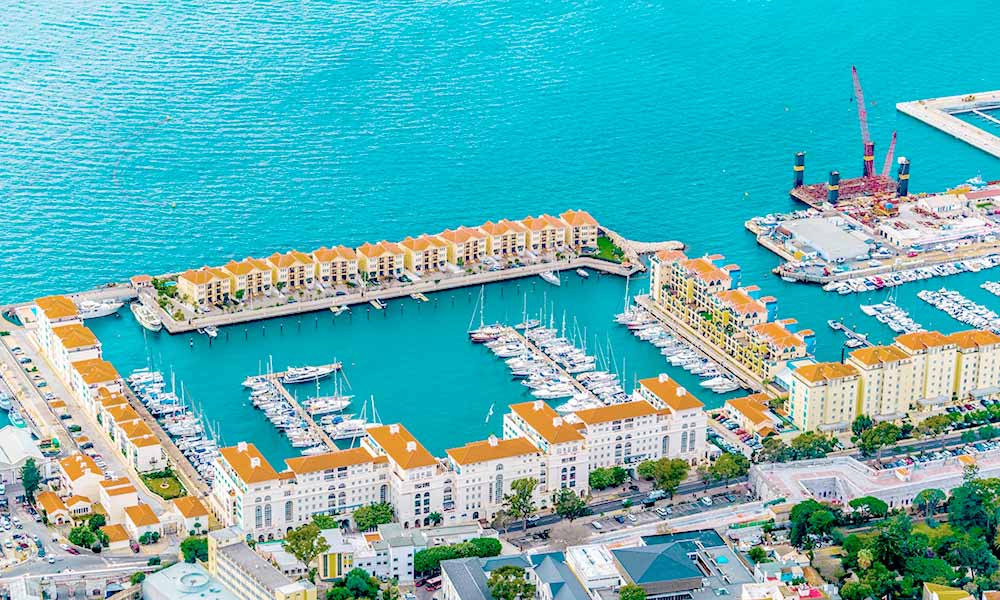 By bus
To reach Marbella from Gibraltar by bus you will have to go up to Línea de la Concepción. Buses leave every two hours for Marbella from Monday to Sunday. The Sunday schedules are different.
Where to find a taxi in Marbella: tips and tricks