Marbella and Ibiza Blog
Amàre Beach Hotels
¡Ibiza gastronomy: take a good bite of the island!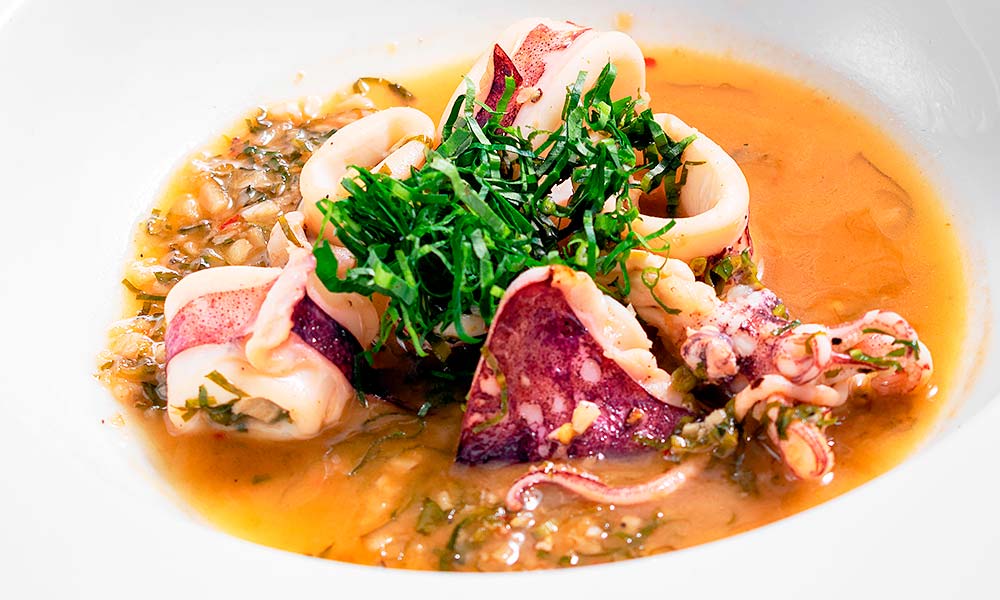 ¡Ibiza gastronomy: take a good bite of the island!
You probably already have a list of coves to visit and where to see the sun set, but did you know that you should also have a list of the best dishes of Ibiza gastronomy? The White Island is also enjoyed – a lot – around the table, so don't miss a trick when it comes to the traditional specialities you must try on your next holiday. Take a good bite of the island and return home with a good taste in your mouth!
The different peoples who inhabited Ibiza over its history left their mark on local recipes. The Phoenician, Roman, Arabic and Catalan flavours and methods remained in preservation techniques such as marinating, pickling and curing, as well as in well-established crops like wine and oil. Beyond this heritage, Ibizan cuisine is characterised by having a generous pantry: its fields provide it with pork, chicken and mutton, and a wide range of vegetables and fruit, while the sea provides octopus, John Dory, grouper, red lobster, monkfish, dentex, greater amberjack, ray, squid, shrimp, cuttlefish, red scorpion fish, picareis, razorfish, sea cucumers…
Traditional Ibiza products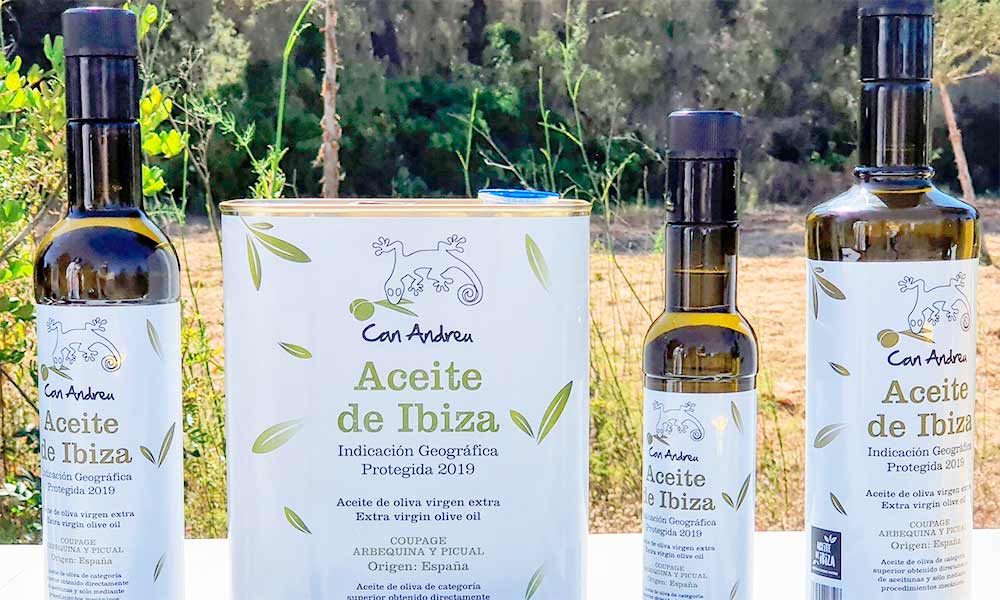 In addition to the traditional dishes of Ibiza gastronomy, if you are a gourmet traveller  you should also pay attention to the traditional products of Ibiza and those with a Quality Seal, such as the honey, shrimp, watermelon, lamb, potato, sobrasada sausage, red lobster or almond, among others.
Furthermore, the island is home to three Protected Geographical Indications: Hierbas Ibicencas, Vins de la Terra and Aceite de Oliva de Ibiza / Oli d'Oliva d'Eivissa.
Which products to buy or try on your holiday in Ibiza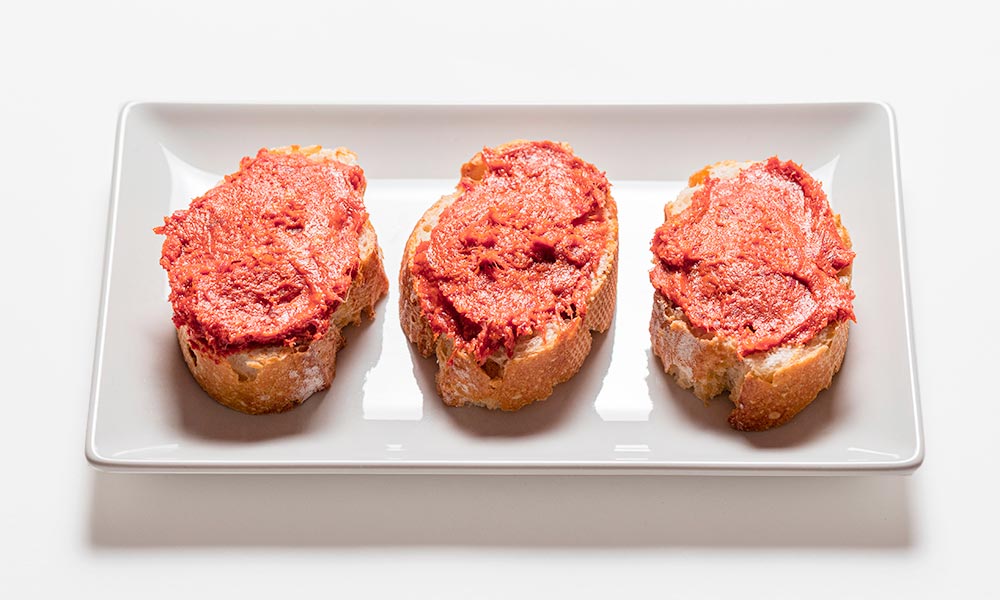 The following specialities make a very tasty souvenir to take back home or to give as a gift to family or friends
Sobrasada
The Ibizan sobrasada sausage is different from the Majorcan one in flavour and texture. Try it! You will find it thick sliced, ideal for eating with bread, and thin sliced, making it perfect for barbecuing on the grill.
Cheeses
Traditional Ibizan cheese was made with native breed goat's and sheep's milk, a tradition that is being brought back. You will find cured cheeses aromatised with rosemary, oregano, fennel or paprika, and made only with sheep's or goat's milk.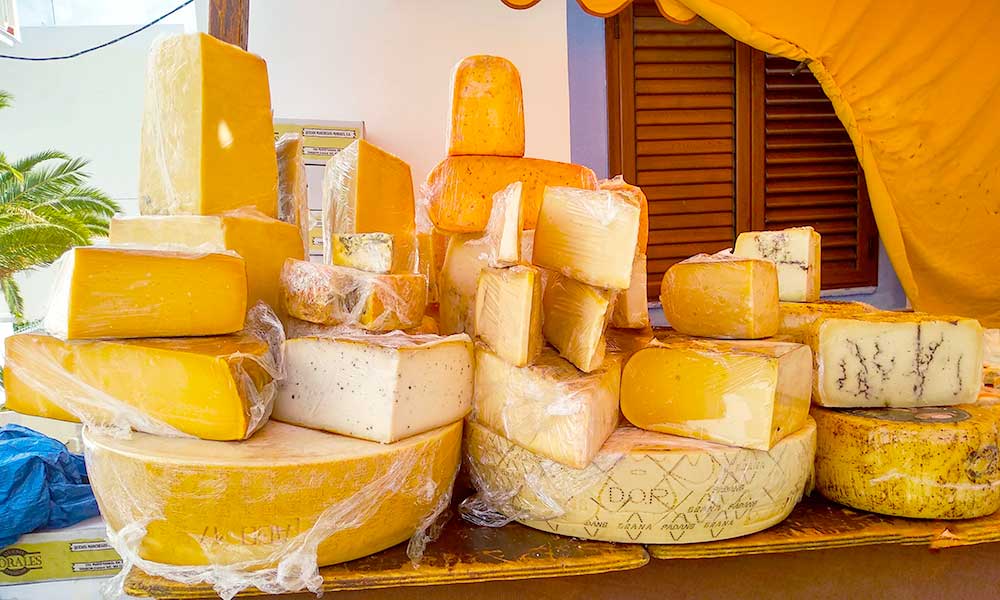 Ibizan herbs
During your holiday you will definitely have more than one sip of this traditional liqueur made at home by aromatising it with lemon and orange leaves and rind, star anise, anise and Ibizan countryside plants: fennel, thyme, rosemary, lemon verbena, lavender, rue, eucalyptus, camomile, juniper, oregano, mint, water mint and salvia.
Ibiza salt
The Phoenicians began exploiting the salt marshes in Ibiza, the island's main source of wealth for centuries. Today, the value of Ses Salines Natural Park is primarily ecological, although salt production remains active under the Sal de Ibiza gourmet salts brand.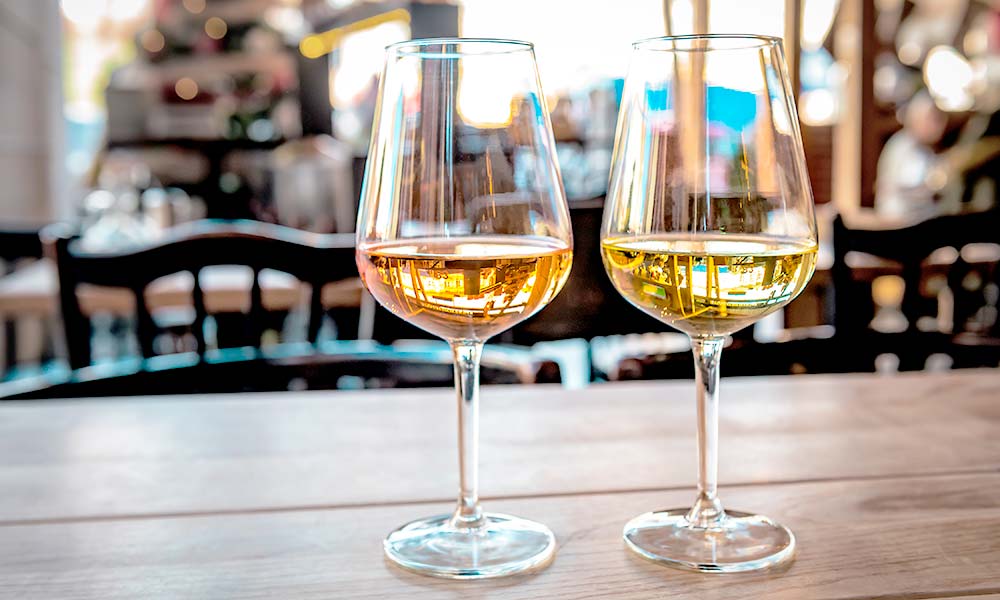 Ibiza wines
Ibiza wines with Protected Geographical Identification Vins de la Terra are made with the traditional Monastrell varieties, for white and rosé, and the Malvasia Aromática white. If you want to accompany your meals with a local wine, look on the menu for the wines of the Can Rich, Ibizkus, Can Maymó, Ojo de Ibiza, Can Xumeu Vinya and Black Nose Ibiza wineries.
Ibiza olive oil
Olive growing was introduced on the island by the Phoenicians and has been fundamental for farming life, as demonstrated by the hundreds of years old olive groves that surround country houses.  The traditional variety is the empeltre olive, although the arbequina and picual varieties are also grown.
The 12 essential Ibiza traditional dishes
Many of the dishes of Ibizan cuisine have been relegated to the domestic sphere, but others have been kept alive at restaurants serving local cuisine. Do not miss the chance to try these traditional Ibiza foods on your holiday: we guarantee they will amaze you!
Traditional starters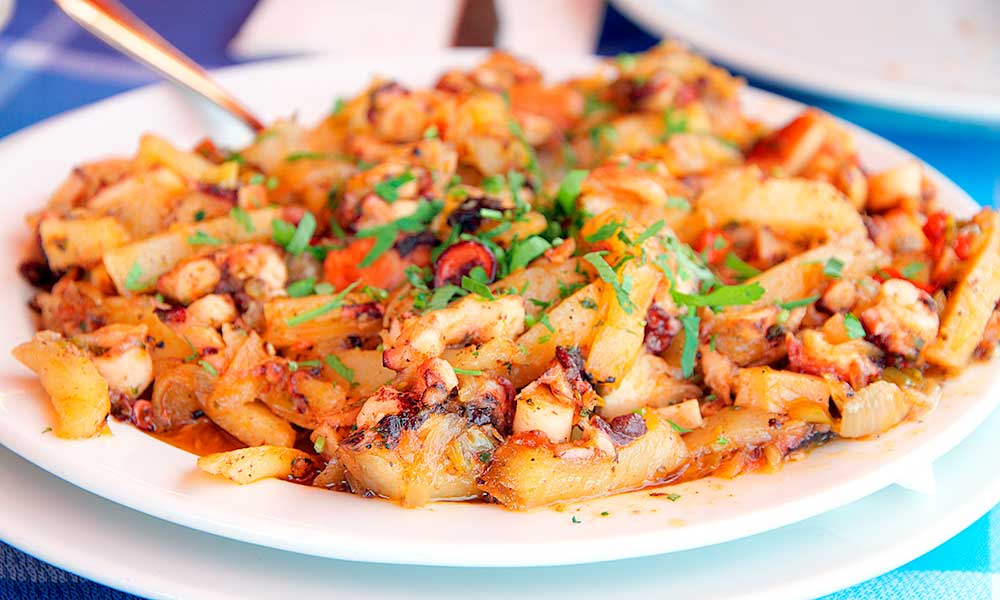 To whet the appetite…
Olives and all i oli
The traditional starter of any meal in Ibiza are marinated olives and pan pagès (farmhouse bread) with all i oli. You can find the most famous all i oli on the island at the restaurants Es Pins, Pou des Lleó and Can Pujol, the latter being a few minutes from Amàre Beach Hotel Ibiza.
Country salad
Made with potato, green pepper and tomato, this starter goes down really well in summer. The key to this dish is that the potato should be Ibizan, which distinguishes itself for its tenderness and flavour.
Ensalada de crostes
This traditional salad from Ibiza and Formentera has just tomato, dried fish, onion and crostes. Costres are pieces of baked, dried farmhouse bread that remain in good condition for quite a long time.
Fried octopus
Whether served as a tapa, starter or main course, you will find it only in traditional restaurants. It is made with pieces of octopus, potato, pepper, onion and garlic. A very tasty dish that you must try.
Traditional fish dishes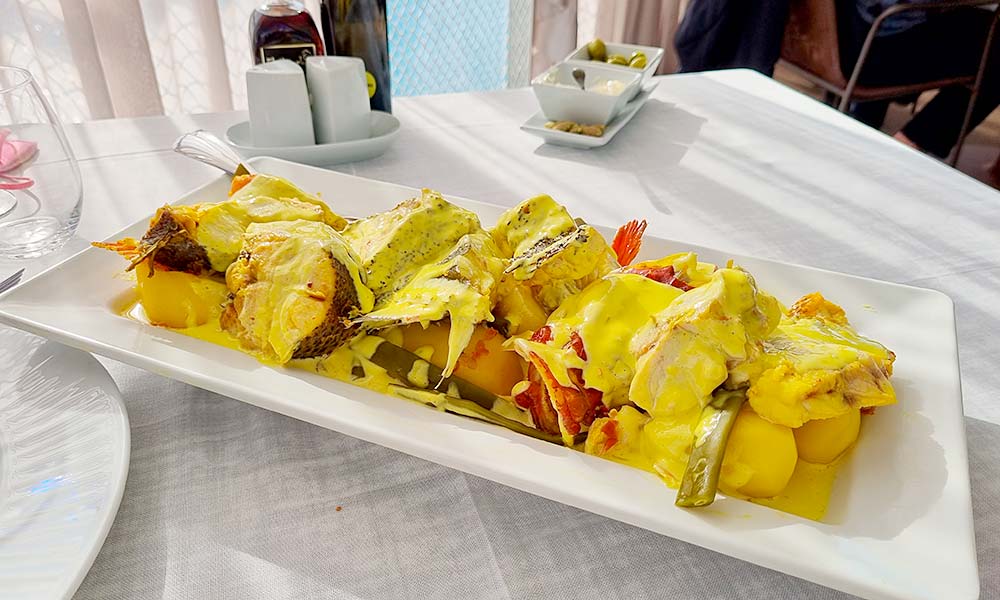 Beyond fish and seafood paella or grilled fish and seafood, if you want to enjoy traditional food from Ibiza made with sea produce, you need to order one of these three specialities.
Bullit de peix
It began as a dish made by fishermen after fishing in the sea and has today become one of the essential traditional dishes of Ibiza. This speciality is served in two parts: first the boiled fish is served with potatoes and then rice on the side cooked with the broth from the stew and pieces of cuttlefish. The bullit de peix at El Bigotes is very famous, but Ibizans prefer the one served at Salvadó, S'Espartar or Can Pujol, for example.
Calamares a la bruta
This traditional island dish combines the sea and the countryside in the same recipe, since the squid is cooked stuffed with sobrasada sausage. You can try it at Ca n'Alfredo in Ibiza, since it is one of its most famous specialities.
Guisat de peix
This brothy stew is made with rock fish, seafood and potatoes, to which a sofrito of peppers, tomatoes and onion is added, along with a pinch of almonds, parsley and garlic.
Winter dishes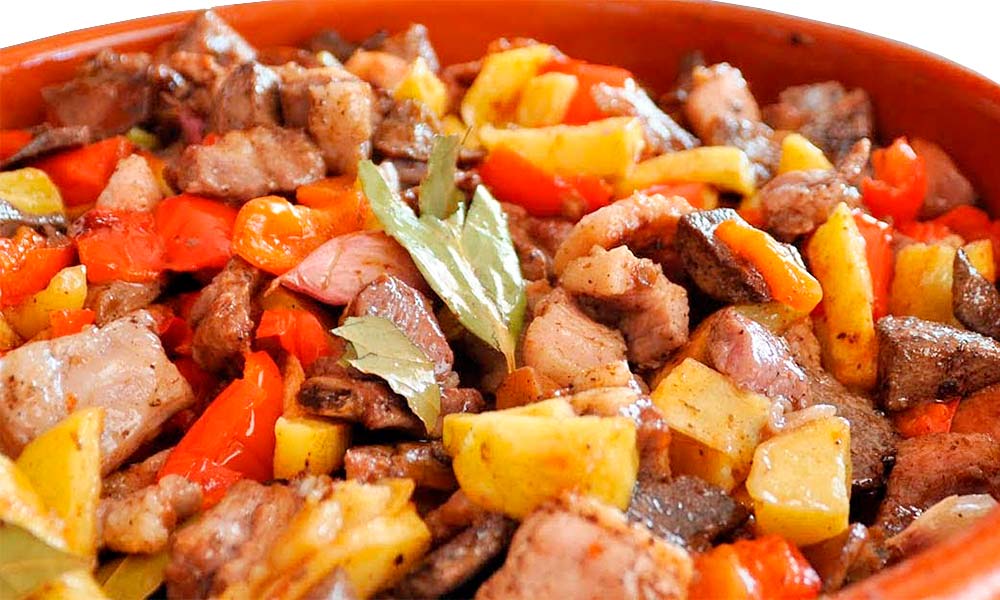 These Ibiza gastronomic specialities are not usually eaten in summer, either because the product is not in season and they are high in calories and more suitable for the colder months.
Sofrit Pagés
This impressive traditional stew is associated with the slaughter of the pig and is made with farmhouse chicken and lamb, vegetables, potatoes and sobrasada and botifarró, the traditional cold cuts of Ibiza. It is always on the menu at Es Rebost de Can Prats, one of the restaurants in San Antonio and Ibiza that you cannot miss.
Arroz de matanzas
As its name indicates, this creamy rice dish would be prepared only on the day of the pig slaughter with pork, pabrassos (barley grits), sobrasada, vegetables, a pinch and a touch of cinnamon. You can find it today at some traditional restaurants like Ca's Pagès.
Frita de porc
Like arroz de matanzas, it used to be a traditional Ibiza food of the day of the pig sacrifice. It is made with pieces of lean meat, barley grits, pepper, garlic and fried potatoes.
Deserts and sweets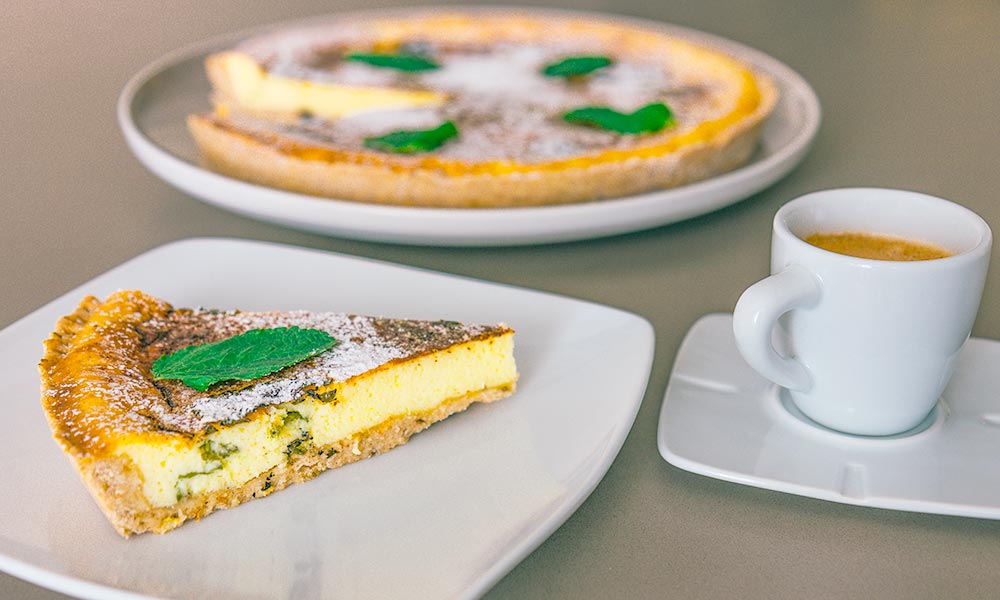 The sweet touch that we can't do without…
Flaó
This is one of the most famous deserts in Ibizan gastronomy. And the most unique! It is made with sheep's and goat's cheese, sugar, eggs and mint. You have to try it. You'll be amazed…
Greixonera
This delicious traditional Ibiza desert is also very easy to find on the menu at restaurants serving regional and Mediterranean cuisine. It is a kind of pudding prepared with ensaimadas pastry and aromatised with lemon and cinnamon.
Curiosities of Ibiza gastronomy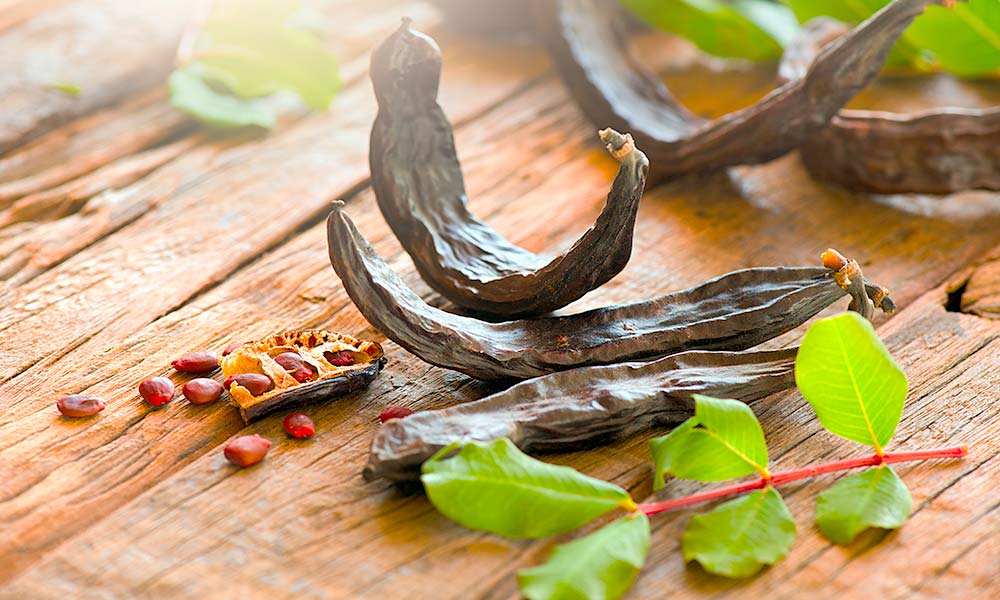 – On the menus of the restaurants specialising in Ibizan cuisine you will find other seasonal dishes, such as borrida de ratjada (ray stew), fried razorfish or picareis pickled or cooked with rice and cauliflower.
– Sweets, soluble drinks similar to cocoa and even a liqueur are made today with the Ibizan carob tree.
– Fish caught in Ibiza waters is labelled with the Peix Nostrum Quality Seal.
– Dried figs accompanied by almonds were traditionally the desert of farmers, who ate it above all in winter.
– Peix sec or dried fish is primarily made with ray, whose cartilaginous meat is ideal for this preservation process.
– Ibiza farmhouse bread is characterised by being cooked without salt. The cultivation of Xeixa (Triticum aestivum) wheat with which bread was traditionally made on the island has been now restored.
Flavours of America at Amàre Beach Hotel Ibiza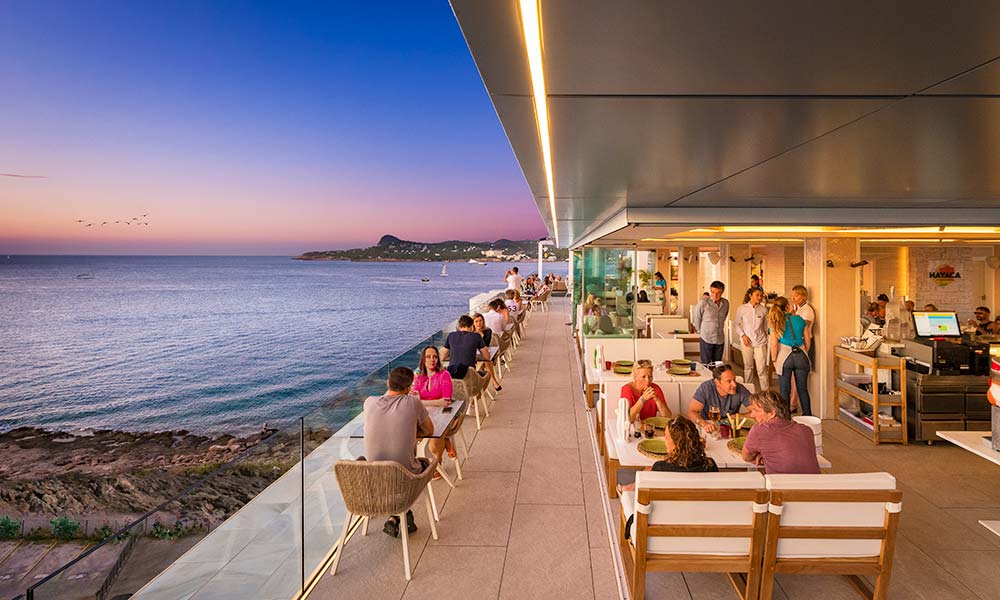 And after your Ibiza gastronomy tour, how about some new and exotic culinary stimulation? At Amáre Beach Hotel Ibiza's Hayaca Restaurant you can enjoy an impressive trip through the cuisines of Latin America with the help of Chef Mauricio Giovanni, whose Malagan restaurant Messina has one Michelin Star. Indulge yourself in an experience full of gastronomic hedonism on the most exciting island in the Mediterranean.