Marbella and Ibiza Blog
Amàre Beach Hotels
The best restaurants in San Antonio (Ibiza) and its surrounding area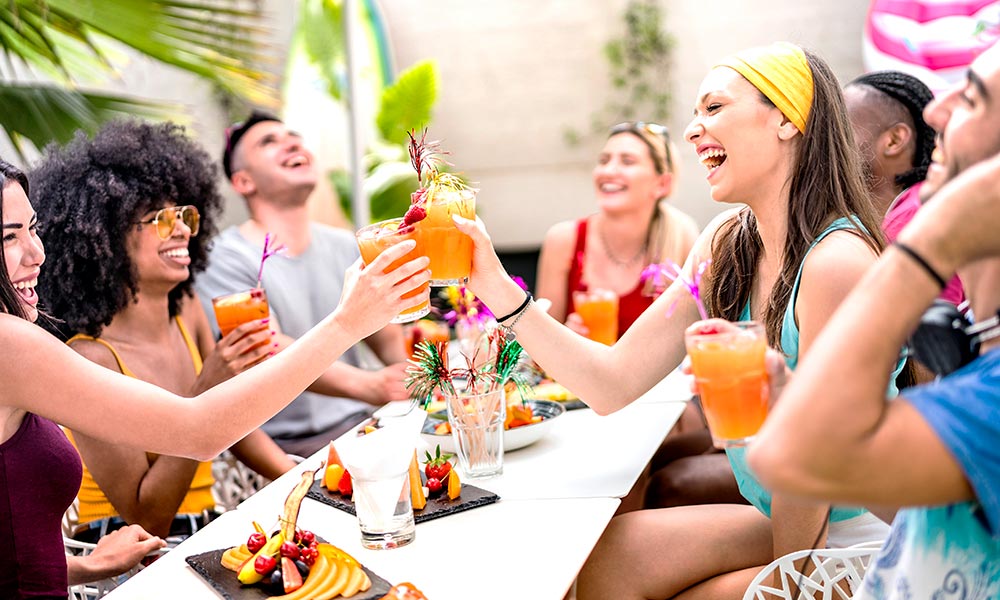 The best restaurants in San Antonio (Ibiza) and its surrounding area
We want you to eat heartily and enjoy it, so we have prepared the following selection of restaurants in San Antonio where you will find, in equal measure, Ibizan flavours, tapas for sharing and international aromas. Very tasty recommendations especially dedicated to foodies and those who know that the great pleasures of life are always the simplest (and most appetising). Are you hungry?
5 restaurants offering Ibizan cuisine in San Antonio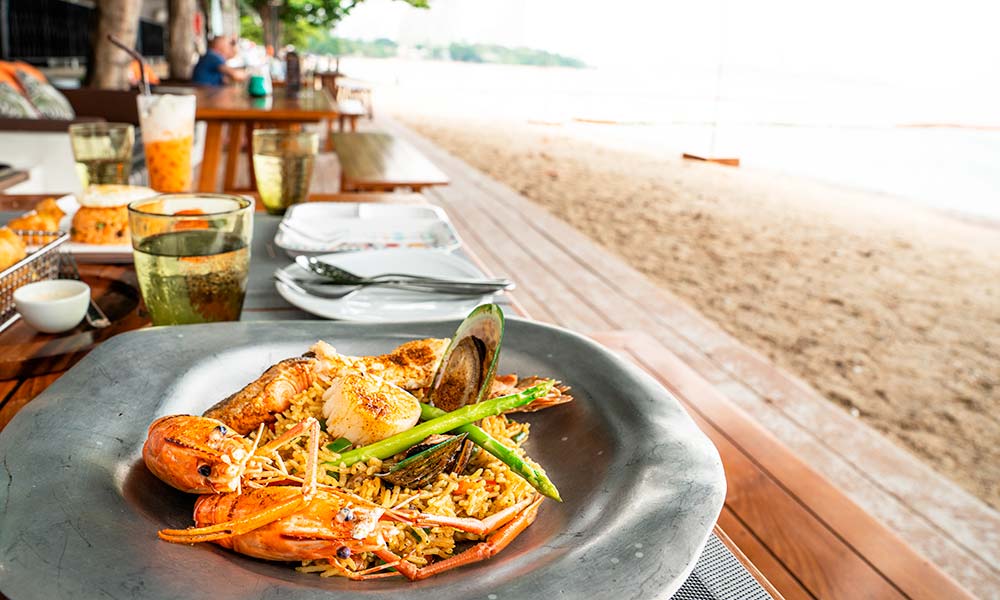 You cannot leave the island without trying traditional Ibiza cuisine. So, our selection of the best restaurants in San Antonio starts with five essential places to enjoy the ambience and local flavours.
Can Pujol
This is one of the locals' favourite restaurants. With a menu completely dedicated to the sea, its specialities include grilled fish, bullit de peix (fish accompanied by fisherman's rice) and seafood and fish paella. And as a starter, the most additive all i oli in Ibiza!
Ctra. des Port des Torrent s/n
Tel: +34 971 341 407
web: Can Pujol
Google Maps
Es Ventall
A classic in San Antonio with over three decades of history that today offers contemporary Ibizan cuisine thanks to the creativity of the second generation that has taken over the helm.  Its courtyard is an excellent refuge on summer nights.
Carrer de Cervantes, 22
Tel: +34 699 846 854
web: Es Ventall
Google Maps
Es Nàutic Restaurant
In just a few years this has become one of the essential places in San Antonio to eat excellent fish and rice dishes. It is located on the promenade next to the marina.
Passeig de la Mar, s/n
Tel: +34 971 341 651
web: Es Nàutic
Google Maps
Es Rebost de Can Prats
Our selection of the best restaurants in San Antonio (Ibiza) would not be complete without this establishment specialising in the island's traditional recipes. A classic where you can enjoy local specialities such as calamares a la bruta (squid in ink), fried octopus and sofrit pagès.
Carrer Cervantes, 4
Tel: +34 971 346 252
web: Es Rebost de Can Prats
Google Maps
Sa Soca
Less than 2 miles from Cala de Bou is Sa Soca, a family restaurant run by the second generation, where you will find delicious Ibizan and Mediterranean cuisine. It has a pleasant terrace with views of the countryside.
Carretera de Sant Josep a Sant Antoni
Tel: +34 971 341 620
web: Sa Soca
Google Maps
5 tapas bars in San Antonio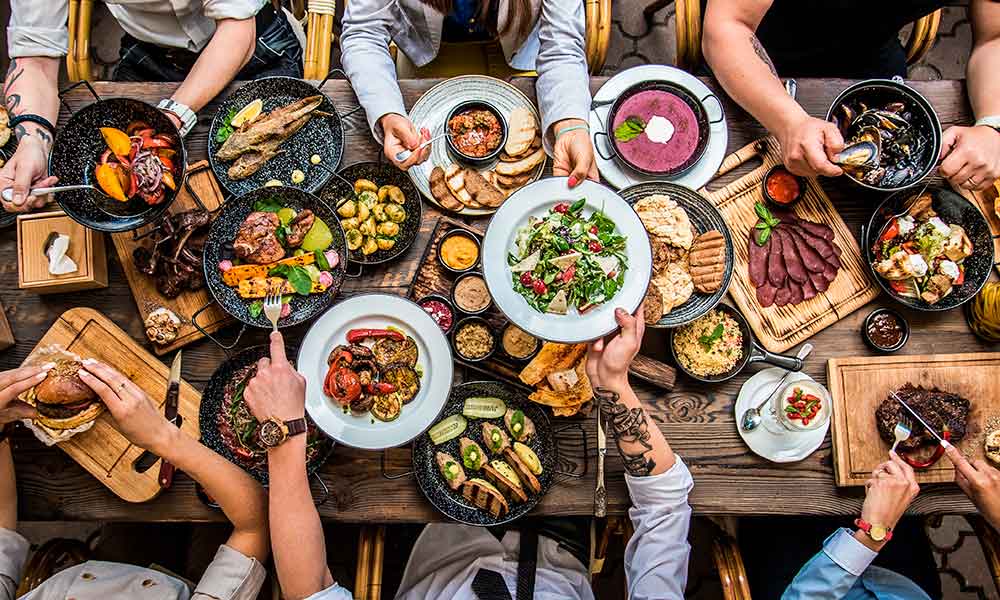 The concept of tapas that exists in certain Spanish regions is not very widespread in Ibiza, so a tapas route around San Antonio is not possible. However, several restaurants offer in their menus a wide range of small dishes that can be eaten tapas style, but always at the table and not at a busy bar
El Rincón de Pepe
Stuffed aubergine, cod fritters, fried skate fish and skewers are just some of the most successful specialities of this restaurant in the centre of San Antonio, a true veteran establishment that has been open since 1962.
Carrer de Sant Mateu, 7
Tel: +34 971 340 697
web: El Rincón de Pepe
Google Maps
Destino
In the town of San José, we recommend you book a table at Destino, one of the most recommended restaurants In Ibiza if you are looking for tapas with Mediterranean  flavours.
Carrer sa Talaia, 15
Tel: +34 971 800 341
Google Maps
Can Tixedó Art Café
This is undoubtedly one of the most unique tapas bars in Ibiza, a traditional meeting place thanks to its location at the crossroads of two inland roads. You will definitely love its tapas with flavours from here and there, its relaxed ambience and its cosmopolitan air.
Ctra. Santa Inés Km 5
Tel: +34 971 345 248
web: Can Tixedó Art Café
Google Maps
Babel
Tapas, cocktails, good times and views of San Antonio Fortress Church. Do you need more? This tapas restaurant in San Antonio is a good spot at any time of the day, whether for tapas hopping or to have a cold local beer.
Plaça de s'Església, 2
Tel: +34 971 80 88 48
Google Maps
Tapas Restaurant & Lounge Bar
This is without a doubt the most famous spot among travellers for a tapas style dinner. With a pleasant garden, this restaurant offers a very wide range of small dishes with Spanish and international flavours. Booking is advised.
Camino des Regueró, 4
Tel: +34 971 341 125
web: Tapas Restaurant & Lounge Bar
Google Maps
5 restaurants offering international cuisine in San Antonio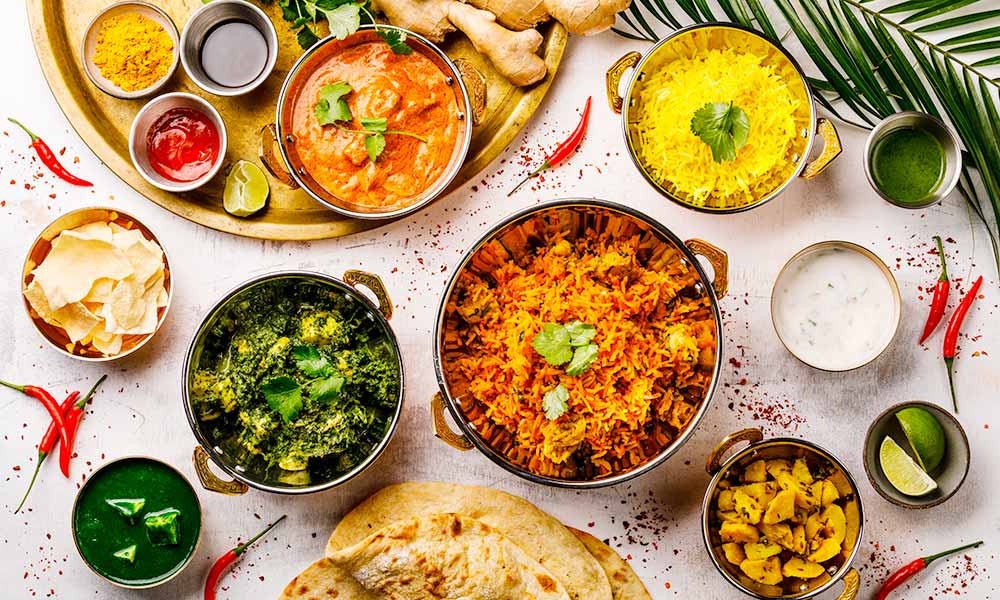 In Ibiza you will not be short of options for enjoying the most exotic and international foods. Some of the most appetising places are located in San Antonio and its surrounding area
The Curry Club
If you love Indian flavours, head to this pleasant restaurant with garden in San Antonio. It has a wide range of curries, vegetarian dishes and other Asian street food specialities.
Carrer Madrid con Carrer Sant Antoni
Tel: +34 971 34 36 04
Google Maps
Hayaca
Chef Mauricio Giovanini, whose restaurant Messina in Marbella was awarded a Michelin star, offers at Hayaca a spectacular culinary proposal based on the fusion of the flavours and aromas of Mexico, Brazil, Argentina, Cuba and Peru. A true gourmet voyage though Latin American cuisine that to top it all has amazing views of the sea and sunset that are enjoyed from the Belvue Rooftop of Amàre Beach Hotel Ibiza. Our recommendation? Arrive before dusk, join the Sunset Ritual event and enjoy the best sunset with live music.
Carrer La Rioja, 9 (rooftop Amàre Beach Hotel Ibiza)
Tel: +34 912 35 33 47
web: Hayaca
Google Maps
Natural Pau
Its garden is one of the most sought after corners in San Antonio for summer nights, so be sure to book if you want to try its piadinas, homemade pizzas, salads and  delicious shawarmas. You'll love it!
Carrer de s'Embarcador, 3
Tel: +34 871 537 685
web: Natural Pau
Google Maps
POM Thai
Situated almost a mile from Cala de Bou, you can enjoy delicious Thai cuisine at this cute restaurant with indoor garden. Its intimate and relaxed ambience makes it an ideal place for a romantic dinner.
Avenida de Sant Agustí, 73
Tel: +34 971 078 182
web: POM Thai
Google Maps
Ausonia Pizza Bar
At Ausonia Pizza Bar you will find authentic Italian pizzas and delicious dishes carefully prepared with fresh ingredients!
Carrer de Cala de Bou, 31, 07820 Sant Josep de sa Talaia, Illes Balears
Tel: +34 655 18 97 40
web: ausoniapizzabar.com
Google Maps
¡Ibiza gastronomy: take a good bite of the island!
The best beaches and coves in Ibiza
The 15 best Ibiza beach clubs to be seen
37 Things to see and do in Ibiza
Luxury holiday at Amàre Beach Hotel Ibiza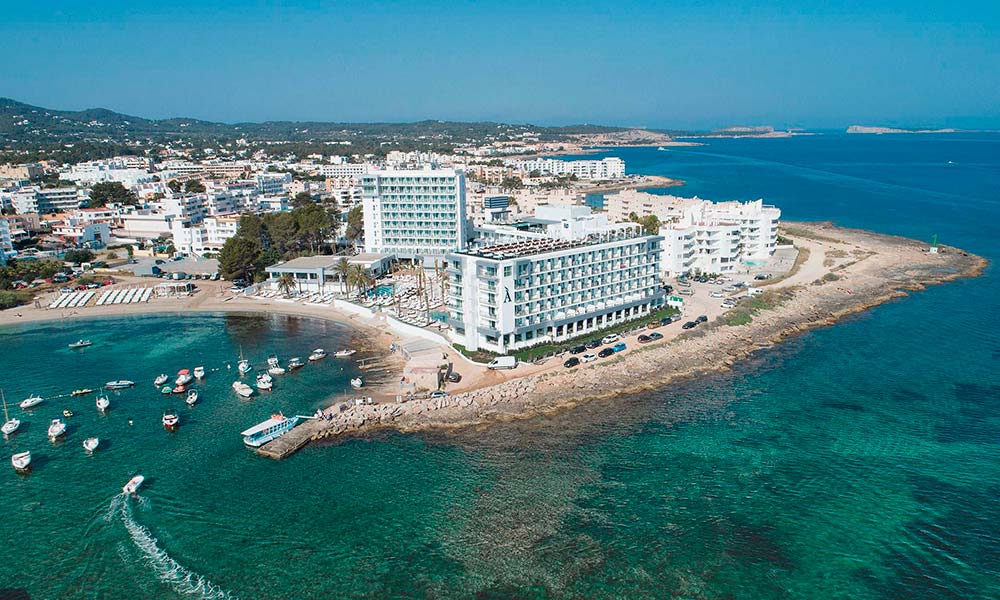 A few minutes from these and other essential spots in Ibiza is our 4 star hotel recommended for adults. A true oasis of relaxation in San Antonio Bay that will become your new favourite place on the island thanks to its stylish rooms with sea views, three pools, gym, the exclusive space Wellness by Germaine de Capuccini and other corners full of comfort. What are you waiting for? Ibiza is calling…