Marbella and Ibiza Blog
Amàre Beach Hotels
Luxury clubbing: discover Marbella's most elegant and glamourous clubs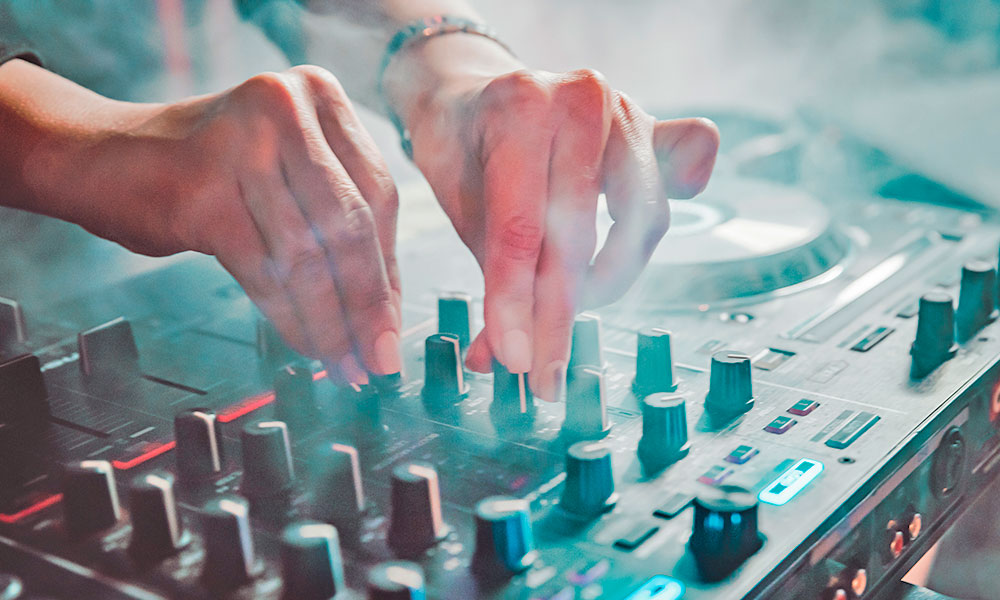 Luxury clubbing: discover Marbella's most elegant and glamourous clubs
Nightlife in Marbella remains an international reference point and each key the number of people looking for the exclusivity and luxury of the Costa Del Sol city continues to rise.
The most famous faces, celebrities from around the world, as well as those who want a more sophisticated atmosphere choose Marbella as a party destination.
The city of luxury has a wide range of nightclubs and the most prestigious clubs for lovers of the good life. This means that Marbella holds onto its global exclusivity status.
The selection of the city's nightclubs have personalised service, making partying in Marbella quite the experience, where glamour, a variety of selected and exclusive drinks, and original cocktails mean that you will enjoy the best of Marbella nightlife.
This city's variety of nightclubs is extensive, so in order to enjoy the trendy clubs, here are some of Marbella's top nightclubs so that you can witness what it is to spend an authentic luxury night out.
LA SUITE MARBELLA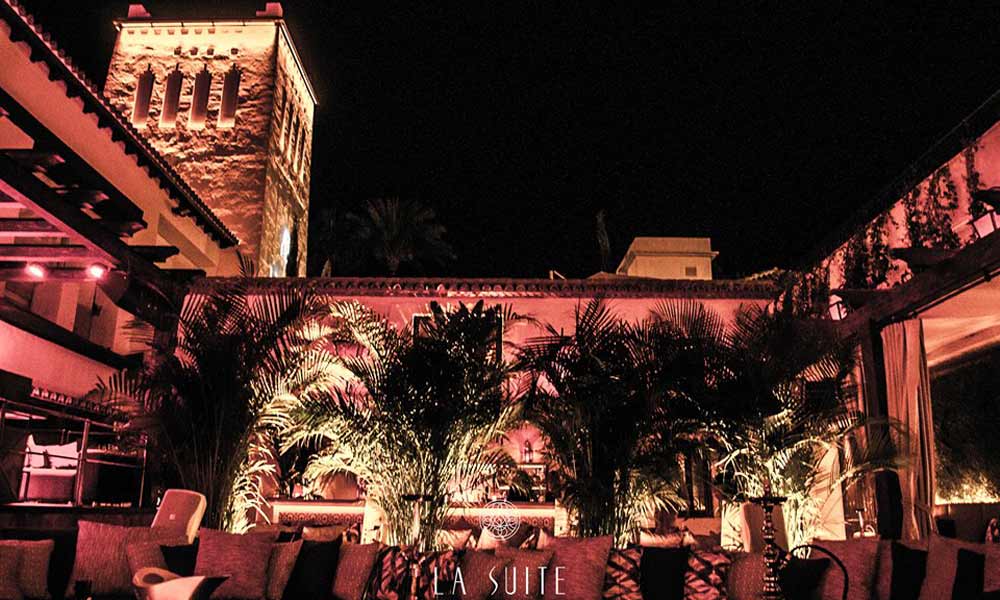 Enjoy the Marbellian nights in La Suite Club, the trendiest nightlife spot in Marbella.
La Suite Club is a sophisticated nightclub and an event space in Marbella. Drawing inspiration from the well-known Studio 54 of New York, the seductive decoration of this club of 600m2 successfully fuses the hotel's Roman heritage with the industrial-feel of a New York Studio.
La Suite is the place for stars in Marbella, where the local jet set and celebrities that come to Costa del Sol each year can enjoy the best music and an exceptional ambience.
The open-air terrace, La Térrasse offers an unmatched space for guests to enjoy drinks and lounge music during all year long.
Boasting dedicated table service, world-renowned DJs, performers and the highest level of hospitality, La Suite caters to the most fashionable of partygoers.
Puente Romano Beach Resort Marbella, Milla de Oro, Marbella Centre, 29600
T: +34 952 820 900
Google Maps
OLIVIA VALERE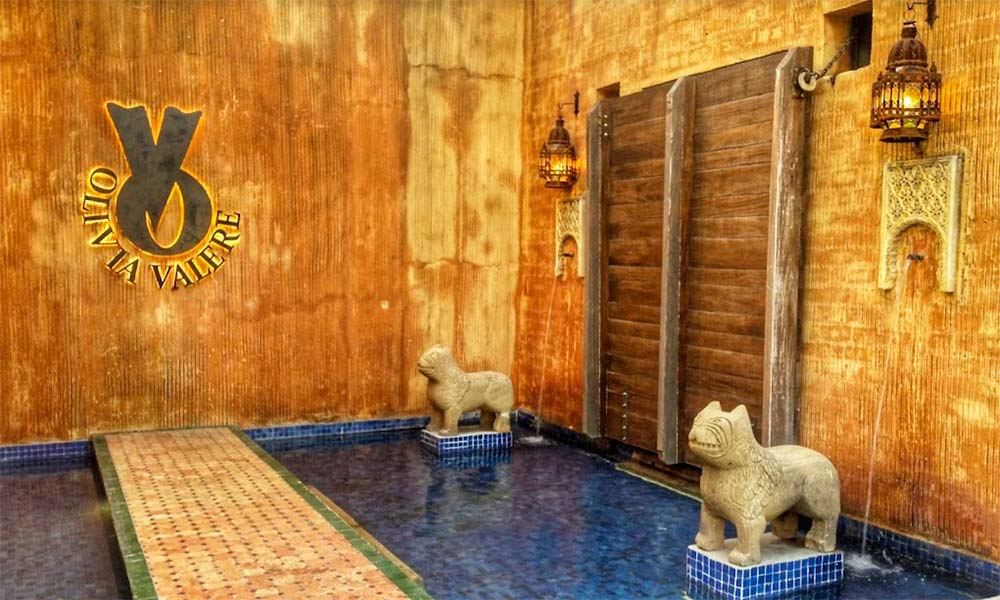 There is an epitome of glamour and luxury in Marbella: OLIVIA VALERE This enchanting place, with splendid open air patios and spectacular Moorish arches, is the meeting point par excellence of high society and stars from glossy magazines. Bruce Willis has enjoyed this chic establishment several times, along with Enrique Iglesias, Joaquín Cortes and a long list of other famous faces. Here can be found a range of different types of music and the "Babilonia" restaurant, just in case you fancy a snack to give you strength for dancing the night away. Are you up for clubbing with the elite? Well, you should never forget this fantastic place.
Crta. de Istan km. 0.8, Marbella Centre, 29600
T: +34 952 828 861
Google Maps
PANGEA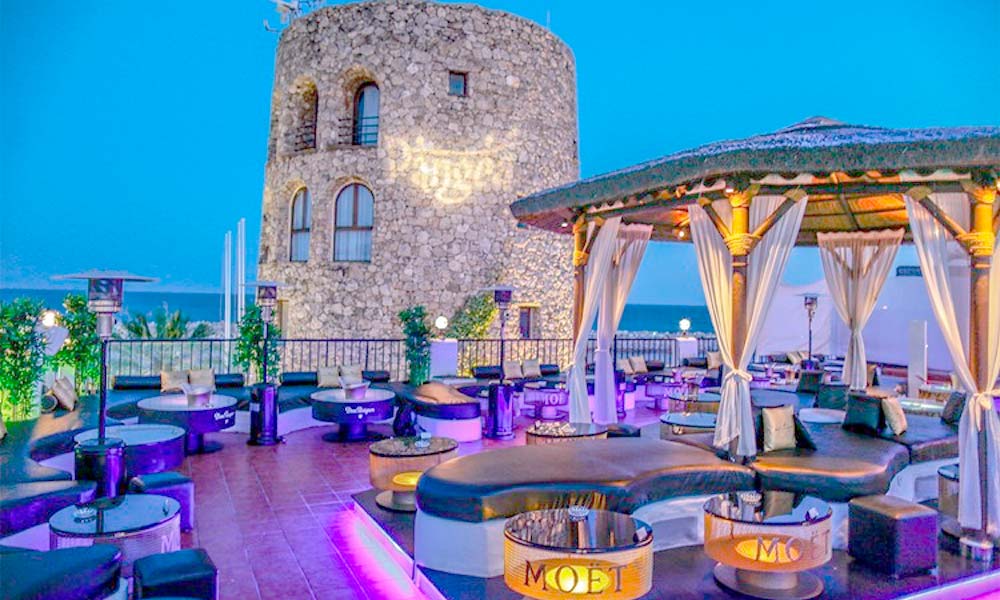 Marbella's most exclusive nights are enjoyed at Pangea. The club has been welcoming the international jet set elite at its luxury facilities in Puerto Banús for many years. It affords enchanting panoramic views over the Mediterranean Sea, the Straights of Gibraltar and part of North Africa and the best DJs on the scene bring the evening to life with an excellent selection of house music.
Edificio Club del Mar, Puerto Banus, 29660
T: +34 952 908 336
Google Maps
TIBU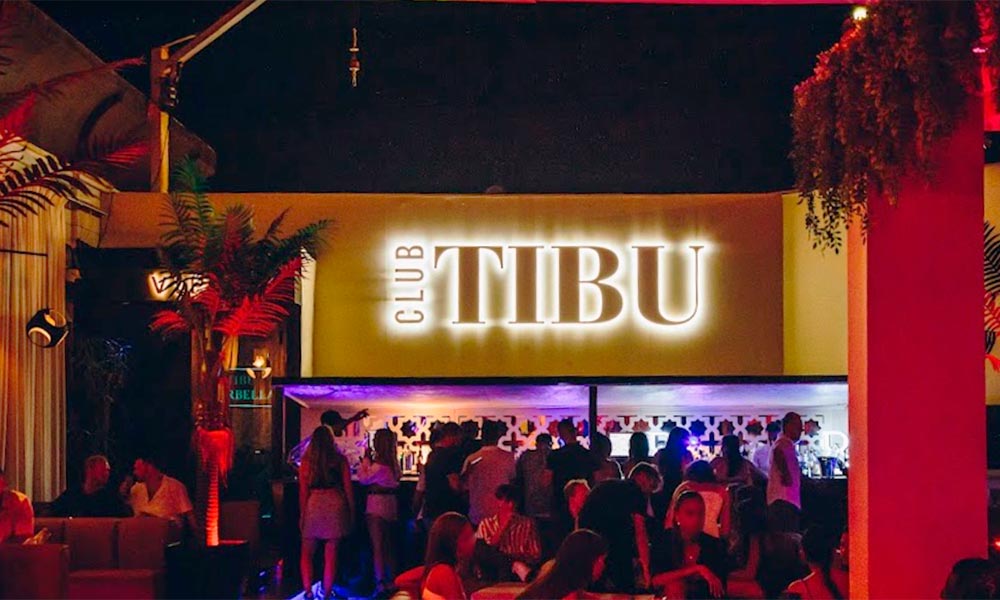 There is nothing better than Tibu in Marbella if you want to enjoy a cocktail in a sensual and luxury environment. Tune in your five senses and enjoy the best funky mix by prestigious DJs in an exclusive and extravagant space. Clubbers visiting this venue have a very well defined profile – they are largely young fashion lovers, so the ambience is closely linked to good taste. You can dance on a dance floor surrounding by go-go dancers, or choose to retire to one of the club's more intimate and exclusive spaces.
Plaza Antonio Banderas, Puerto Banus, 29660
T: +34 952 810 918
Google Maps
SEVEN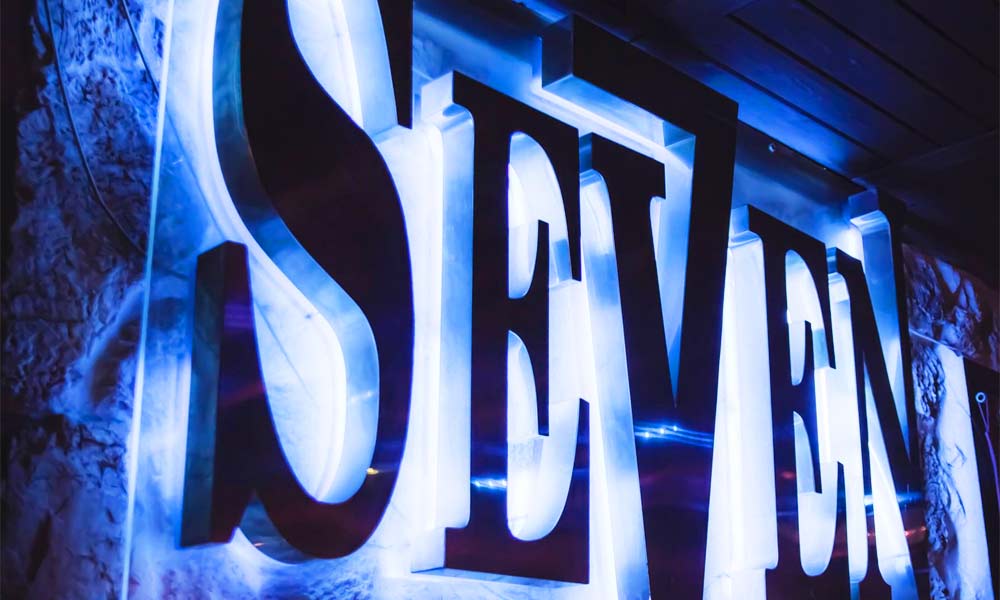 This nightclub is one of the most popular in Marbella; here you will enjoy a pleasant and fun atmosphere and spectacular decoration and incredible performances. The service is totally personalized so the glamor will breathe you in every corner of this establishment. Do not doubt that if you decide to have a few drinks at the Seven you will spend a night that you will not be able to forget easily, and we do not tell you, people comment who come every day to this club.
Avenida Ribera, s/n, 29660 Puerto Banus, Marbella
T: +34 646 60 88 24
Google Maps
NEWS CAFE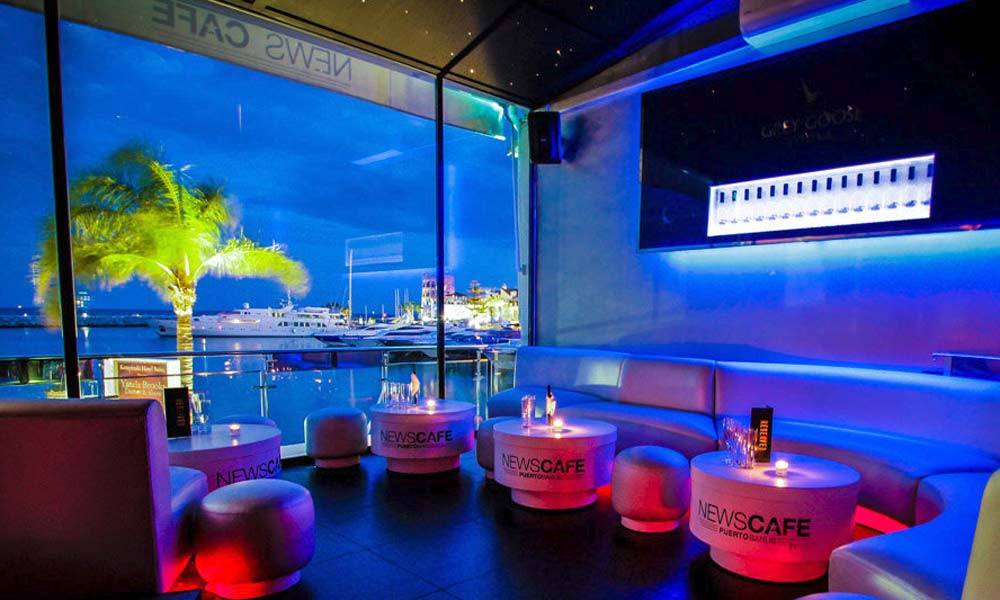 News Cafe is located next to the large yachts of Puerto Banús. Thanks to its exclusive attention and lavish spectacles, it has become one of the most renowned and select clubs in the capital.
In this club every night a great celebration captivates its customers with a fun atmosphere where the live performances of musicians create an atmosphere of magical pleasure. And what about its spectacular terrace at the top with a bar full of the best cocktails in Puerto Banus.
If you are in Marbella and want to enjoy an incredible night in one of the most luxurious ports in the world, this is the nightclub for you.
Lugar Muelle de Ribera, s/n, 29660 Puerto Banus, Marbella
T: +34 619 06 11 47
Google Maps
LINEKERS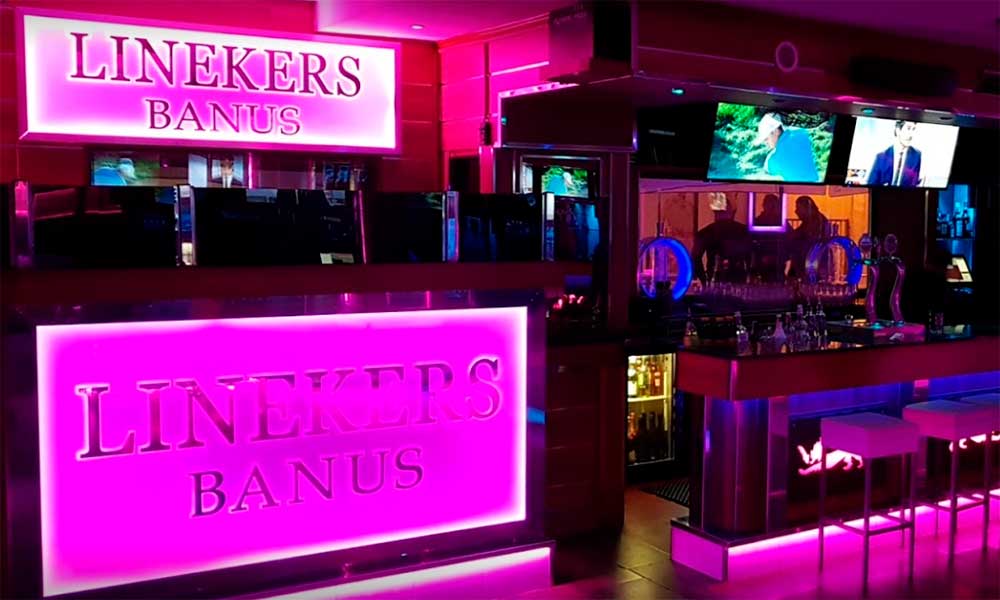 This venue located in Puerto Banús transforms from a sports bar with a pool table and several TVs where you can watch all the sports events live into a lively nightclub.
As such, it enjoys an electric ambience combining DJs, events and huge VIP areas. It is said that its parties are attended by famous sportspeople and celebrities from all over the world.
Muelle de Ribero, local 5-10, 29660 Puerto Banús, Marbella
T: +34 952 81 09 18
Google Maps
Mirage Marbella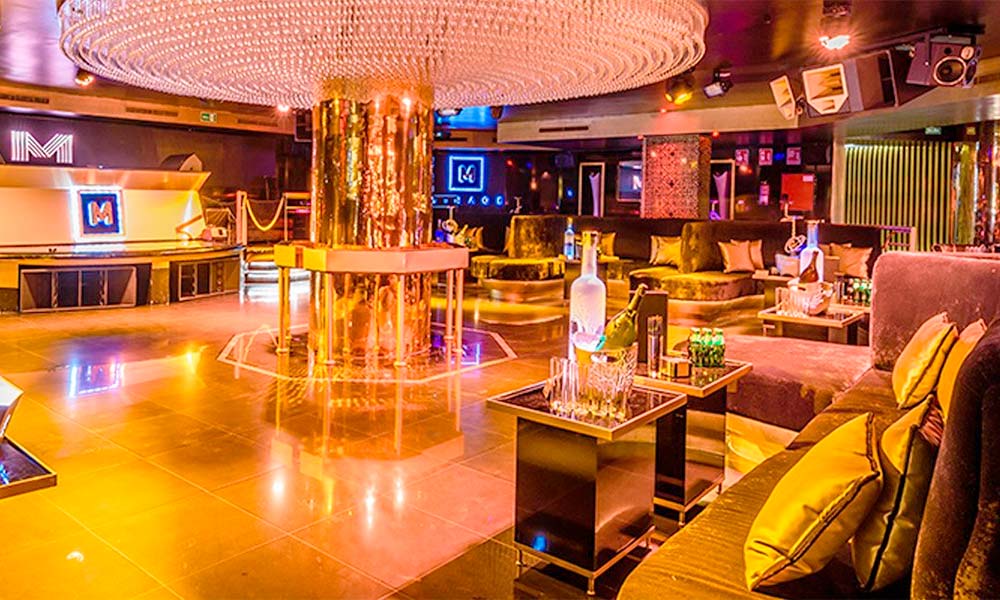 In the heart of restored Puerto Banús is Mirage. A club where luxury and prestige make this place a unique experience. World renowned DJs, international artists, leading promotions, events and intimate performances, offering the highest levels of service. Indeed. this Marbella nightclub has the famous THE WORLD'S FINEST CLUBS accreditation.
Combining the glamour of Las Vegas with the excitement and enthusiasm of Ibiza, it is dark and seductive in its use of top range materials in gloss black and gold, with diverse totally adaptable lighting and an integrated state-of-the-art laser system and huge 10 m wide HD video wall, with an impressive raised brushed golden DJ booth as a backdrop.
Urbanizacion N Andal P Banus, 14, 29660 Marbella, Málaga
T: +34 697 75 98 37
Google Maps
Bless Marbella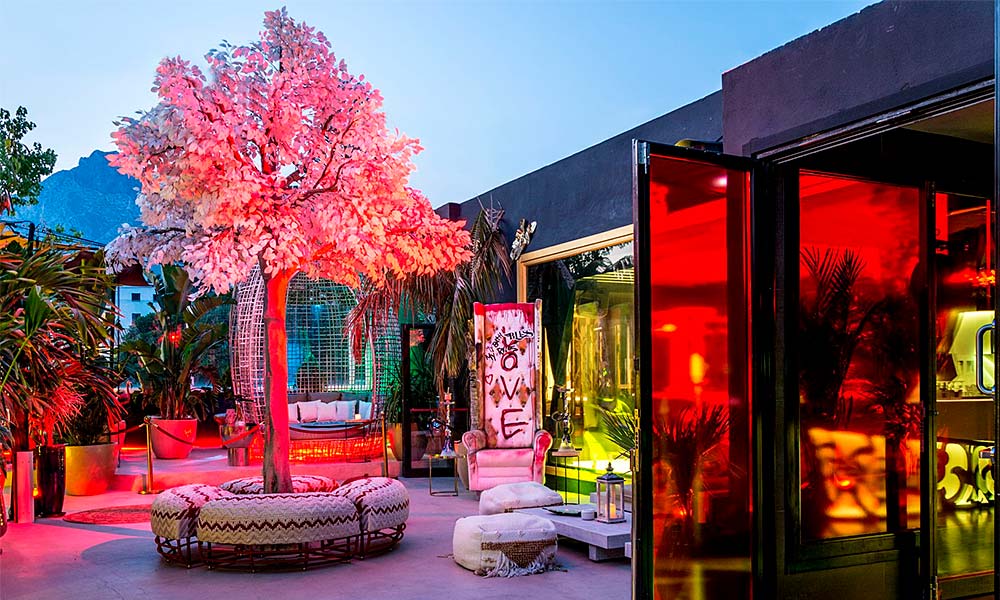 Located on the Golden Mile, BLESS invites you to discover a luxurious and exclusive place with a spectacular terrace, where every night you can enjoy exquisite cocktails in the company of the best house music played by the resident and guest DJs until dawn.
Bless comprises two very different areas, El Club and La Terraza. Both have an ambience and decor inspired by different cultures. In the purest style of the city, this nightclub is characterised by offering the best nights out with the best music, whose terrace decor invites you to have a great night.
Urb. Marbellamar, 1, 29602 Marbella, Málaga
T: +34 679 18 89 54
Google Maps
Momento Marbella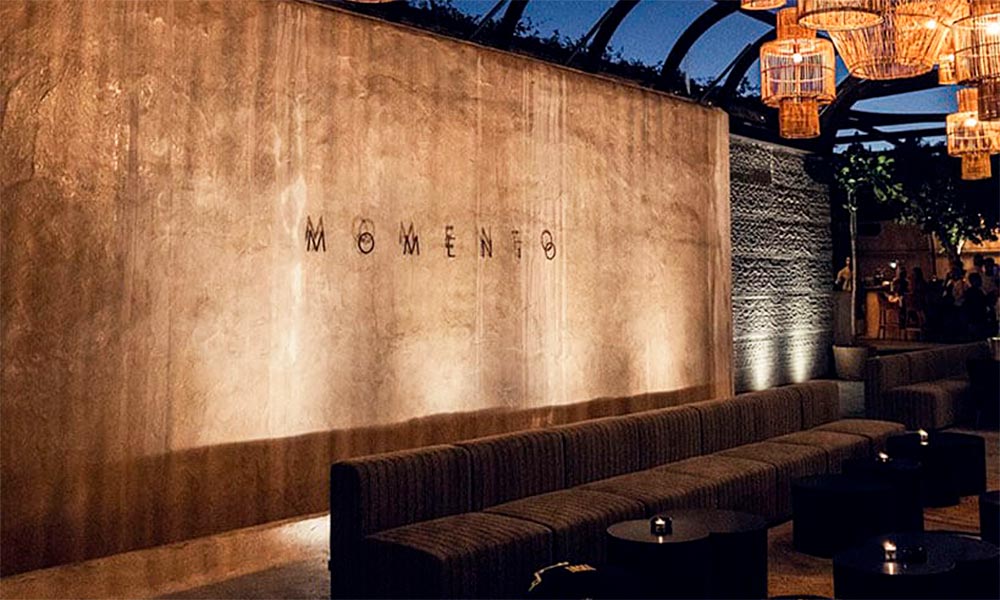 Decide on the Momento nightclub if what you are looking for is a place with good music to enjoy an impressive night with good food. What's more, each ornamental detail laid out in the COURTYARD has a reason to exist. It is an open space that evokes what could be the scene of a modern adaptation of One Thousand and One Nights.
This club also offers a unique atmosphere, with international artists, premium cocktails and Nikkie cuisine. At this sophisticated spot you will find a mix of different cultures, where you can enjoy gastronomy and the best music selection. No wonder it is called the "temple of music". If you would rather enjoy some peace and quiet, Momento invites you to its outdoor courtyard, ideal for summer nights. The exclusivity and elegance of this place make it one of Marbella's most impressive clubs. Mirage is a nightclub that always tries to provide the best possible entertainment for all guests.
Urbanizacion Villa Parra Palomeras, 68, 29602 Marbella, Málaga
T: +34 653 67 76 44
Google Maps
The Navy Bar
This nightclub is located in famous Puerto Banús, where entertainment, exclusivity and, of course, fun are guaranteed.
If you are looking to spend a night at one of Marbella's reference points in a liberally-minded atmosphere with a select cocktail and international wine menu, Navy Bar is your place. What's more, this trendy spot gives you the chance to access its VIP services, where you can toast with the best champagne if what you want is a more private space where you can retire to to dance.
Puerto Banús Calle Muelle Ribera LC8, 29660 Puerto Banus, Málaga
T: +34 952 81 71 70
Google Maps
Teatro Marbella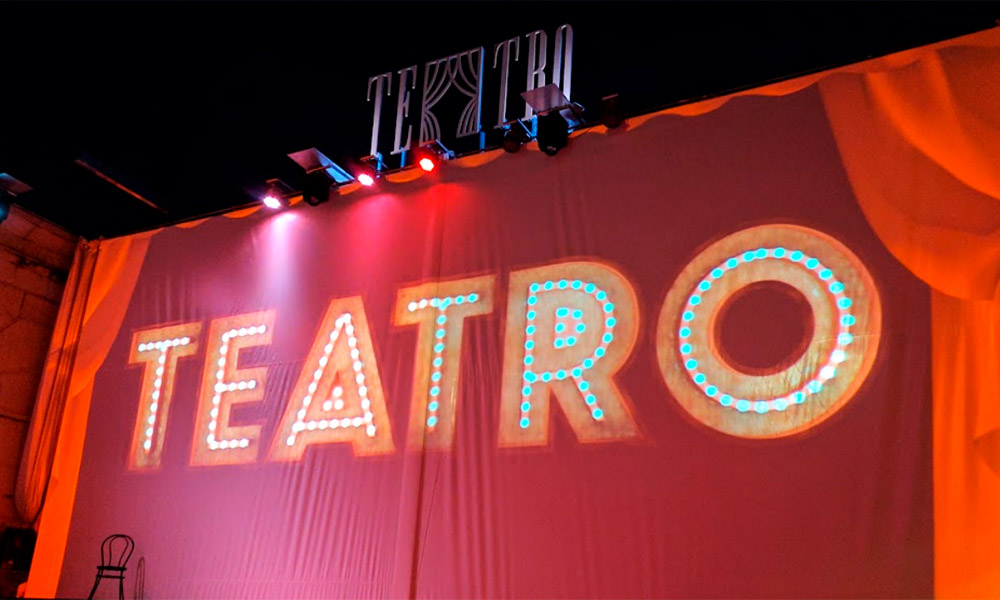 This famous nightclub is located just a few minutes from some of Marbella's most interesting places. If you decide to have a drink here, you must bear in mind that you can enjoy direct access by car with VIP parking and, best of all, valet service. What more do you want?
Teatro Marbella is a totally revolutionary concept. Rather than a night club, Teatro is a game of mirrors where nothing is what it seems and where things happen that go beyond the bounds of comprehension, since its main concern is to continuously amaze and impressive its customers.
The most interesting thing about Teatro is that it is an all-round leisure option, since you can have a real gastronomic experience full of spectacle and entertainment.
Cam. del Ángel, 29660 Marbella, Málaga
T: +34 951 56 25 89
Google Maps
Tips to make the most of your clubbing experience in Marbella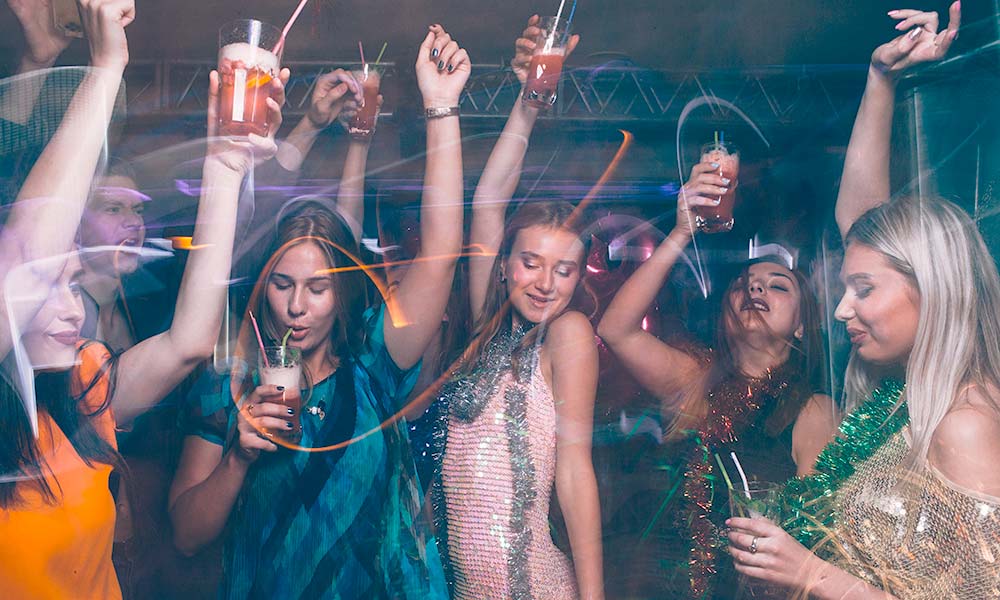 Dress code: Marbella's clubs often have strict dress codes, especially for men. Make sure to dress stylishly and appropriately for the venue you plan to visit. Many clubs require smart casual or elegant attire, so leave the beachwear for the daytime.
Plan ahead: Research the clubs in Marbella before heading out. Different venues cater to various music genres and vibes, so choose the ones that align with your preferences. Many clubs also host themed nights, so check their schedules for events that interest you.
VIP and guest lists: If you want to avoid long queues and ensure entry to popular clubs, consider getting on the guest list or booking a VIP table in advance. This way, you can enjoy priority entry and a reserved spot to party.
Timing: The nightlife in Marbella usually kicks off late, with clubs getting busier after midnight. Plan your evening accordingly, and be prepared to stay out until the early hours of the morning.
Be aware of the costs: Clubbing in Marbella can be expensive, with high entrance fees and pricey drinks. Budget accordingly and be mindful of your spending.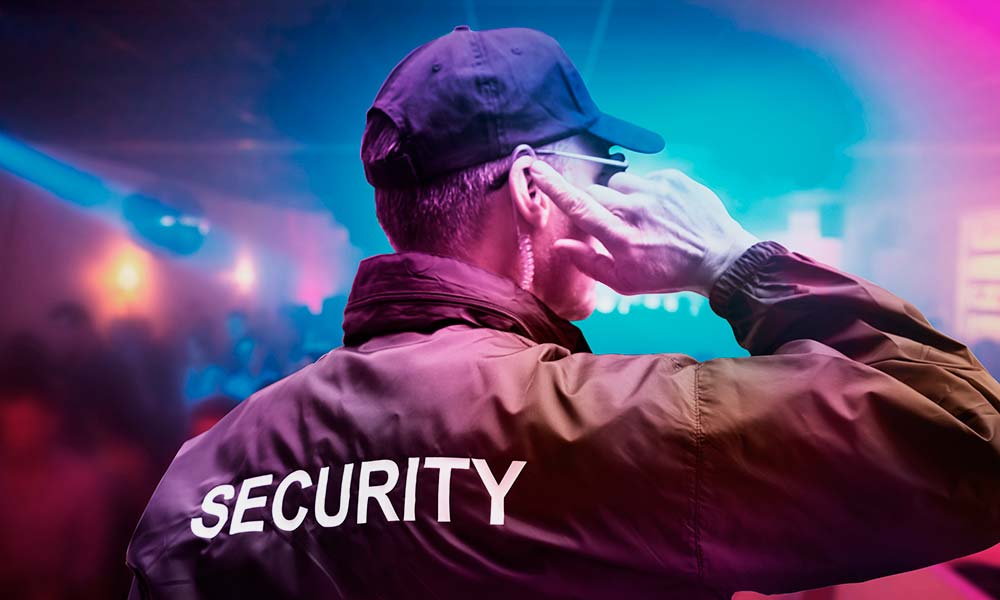 Stay safe: As with any nightlife scene, it's essential to take care of your belongings and stay aware of your surroundings. Stick with your group and avoid accepting drinks from strangers.
Transportation: Arrange transportation in advance, especially if you plan to drink alcohol. Taxis and ride-sharing services are readily available.
Mix and mingle: Marbella's clubbing scene attracts people from all over the world. Be open to meeting new people and enjoying the diverse and energetic atmosphere.
Hydrate and pace yourself: Dancing and partying for hours can be exhausting. Remember to drink water regularly and pace your alcohol consumption to ensure you have a fun and safe night.
Respect the locals and other party-goers: Courtesy goes a long way in any clubbing scene. Respect the local culture and other clubbers to create a positive and enjoyable experience for everyone.
Discover the best beach clubs in Marbella and the Costa del Sol
Discover our Amàre Events