Luxury clubbing: discover Marbella's most elegant and glamorous clubs
Luxury clubbing: discover Marbella's most elegant and glamorous clubs
The Marbella nightlife is a luxury. Its exclusive nightclubs, clubs and bars are the best publicity for the thousands of visitors who visit the capital of Costa del Sol every year to enjoy a unique climate.
Marbella continues to maintain the essence of luxury clubs in which the principle of selection and exclusivity is maintained. If something stands out in Marbella is its glamor and variety where you can find all kinds of services to encourage the visit of tourists.
The best discos in the world stand out with their own light in the Marbella panorama with the most sought after drink brands and the most personalized attention, do you like to live well? Then don't hesitate to do so in all areas including leisure. Decide what music you like and try clubbing in the city of glamor. There is nothing better than tasting the bubbling Möet & Chandon or a good cocktail in your mouth while having fun and dancing.
We offer you some fashionable establishments to make your stay in Marbella a dream. All you have to do is choose the one you like most and let yourself be carried by your five senses.
LA SUITE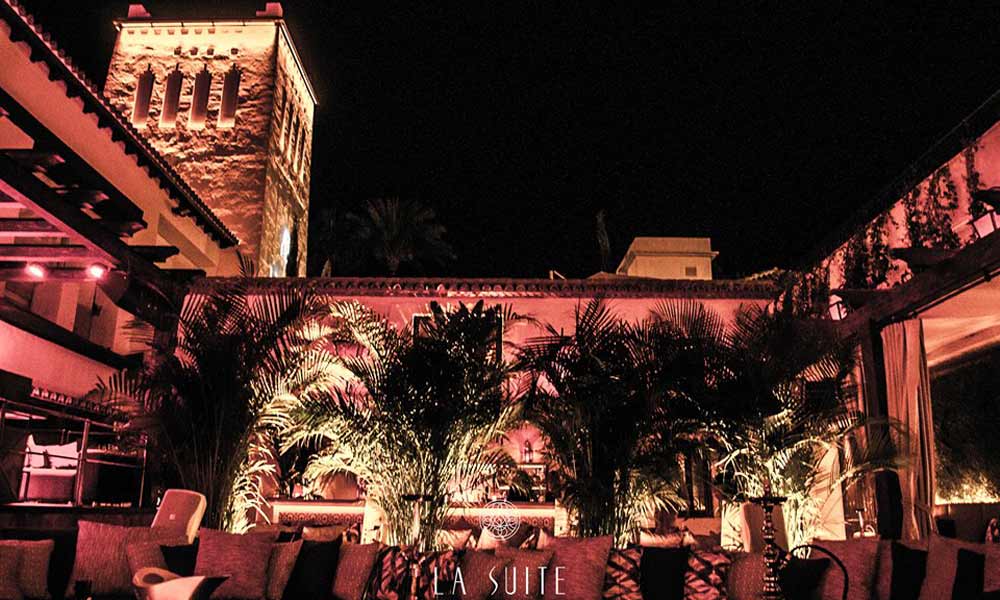 Enjoy the Marbellian nights in La Suite Club, the trendiest nightlife spot in Marbella.
La Suite Club is a sophisticated nightclub and an event space in Marbella. Drawing inspiration from the well-known Studio 54 of New York, the seductive decoration of this club of 600m2 successfully fuses the hotel's Roman heritage with the industrial-feel of a New York Studio.
La Suite is the place for stars in Marbella, where the local jet set and celebrities that come to Costa del Sol each year can enjoy the best music and an exceptional ambience.
The open-air terrace, La Térrasse offers an unmatched space for guests to enjoy drinks and lounge music during all year long.
Boasting dedicated table service, world-renowned DJs, performers and the highest level of hospitality, La Suite caters to the most fashionable of partygoers.
Puente Romano Beach Resort Marbella, Milla de Oro, Marbella Centre, 29600
T: +34 952 820 900


Google Maps
OLIVIA VALERE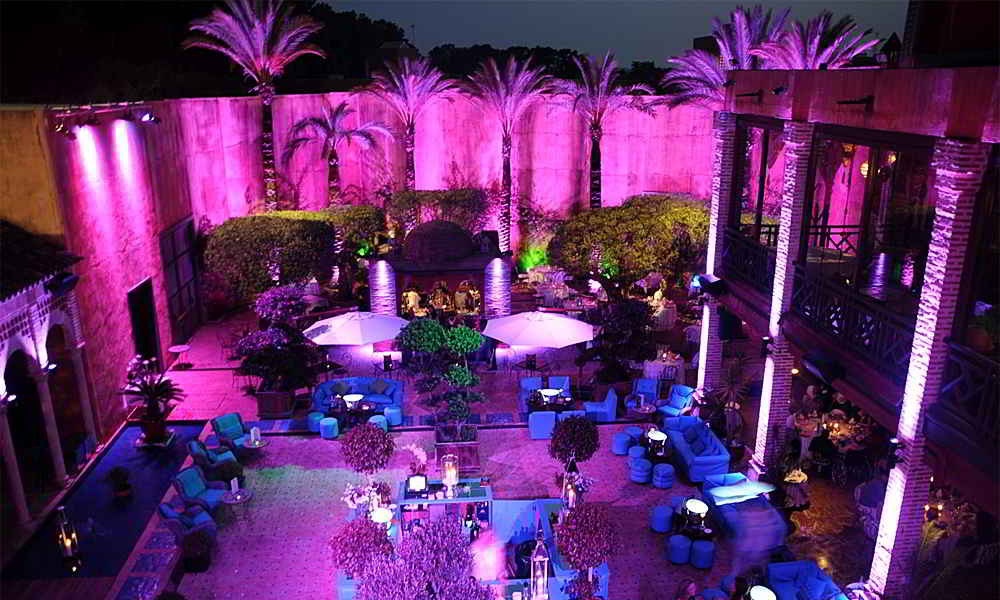 There is an epitome of glamour and luxury in Marbella: OLIVIA VALERE This enchanting place, with splendid open air patios and spectacular Moorish arches, is the meeting point par excellence of high society and stars from glossy magazines. Bruce Willis has enjoyed this chic establishment several times, along with Enrique Iglesias, Joaquín Cortes and a long list of other famous faces. Here can be found a range of different types of music and the "Babilonia" restaurant, just in case you fancy a snack to give you strength for dancing the night away. Are you up for clubbing with the elite? Well, you should never forget this fantastic place.
Crta. de Istan km. 0.8, Marbella Centre, 29600
T: +34 952 828 861


Google Maps
FINCA BESAYA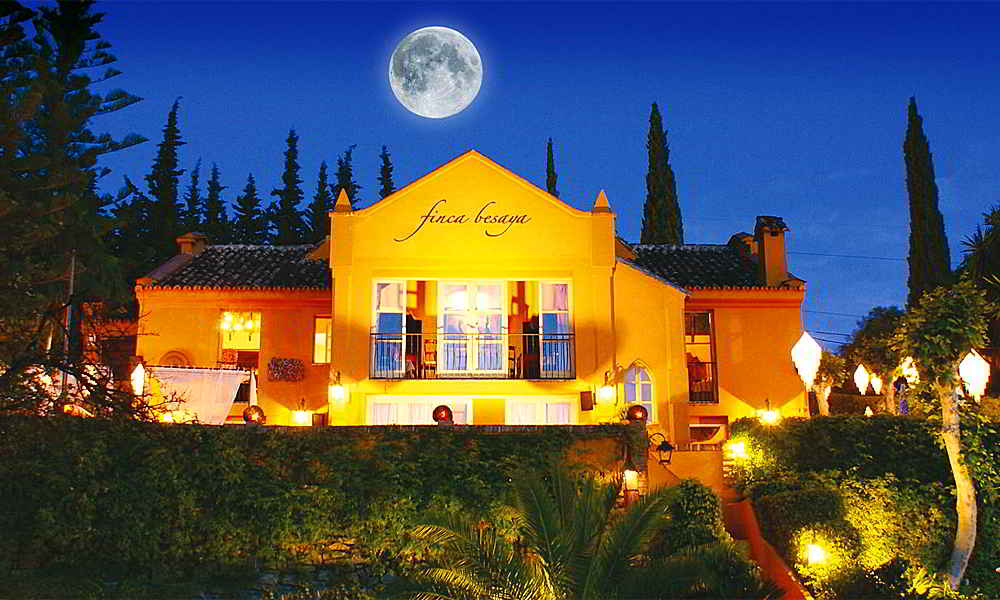 The Finca Besaya club is a fine example of a venue with plenty of class and exquisite interior design. The shapes of its sofas and fabrics falling from the ceiling as curtains create a very tranquil environment, which is broken when it comes to dancing and enjoying the best music. The establishment also has a restaurant with a delicious menu, which is often the best option if you fancy a romantic dinner under the stars of the Marbella sky, as it has a very well-appointed open air terrace. Finca Besaya plays Latin rhythms and the latest commercial recordings to ensure guests spend an unforgettable evening clubbing in Marbella.
Urbanizacion Rio Verde Alto, s/n, 29600 Marbella, Málaga
T: +34 952 86 13 82


Google Maps
AQWA MIST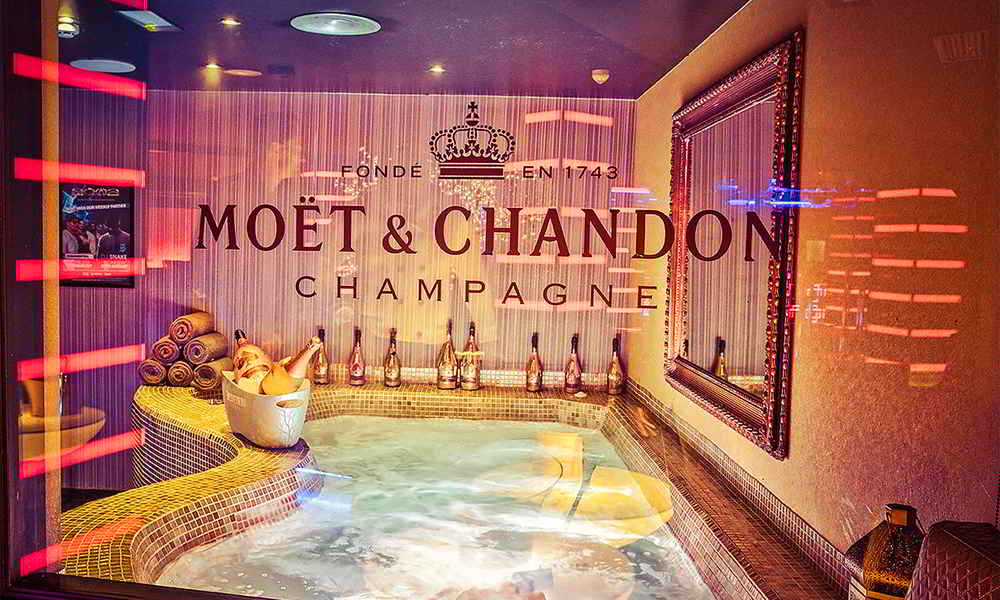 If you choose to visit Aqwa Mist, get ready to dance until you drop among the elite of club-goers in Marbella. Singers like Chris Brown and international footballers such as Arsenal's Alex Oxlaide-Chamberlain are just some of the celebrities who have enjoyed a night out at this venue with its sophisticated design and Mediterranean atmosphere. The establishment has a cutting edge sound system and major international DJs who spin the best music for the most discerning of audiences. If you prefer to enjoy more intimate surroundings, the club offers a range of VIP rooms with private bars, terraces, exclusive waiter service and Jacuzzis. You'll fall in love with the beauty of this establishment. An enormous cascade of silvery water covers the main façade, which opens into the hall. Luxury, decoration and design come together in a single location, where you can also sample a select range of cocktails.
Calle Belmonte, (under La Sala), Puerto Banus, 29660
T: +34 952 814 145


Google Maps
PANGEA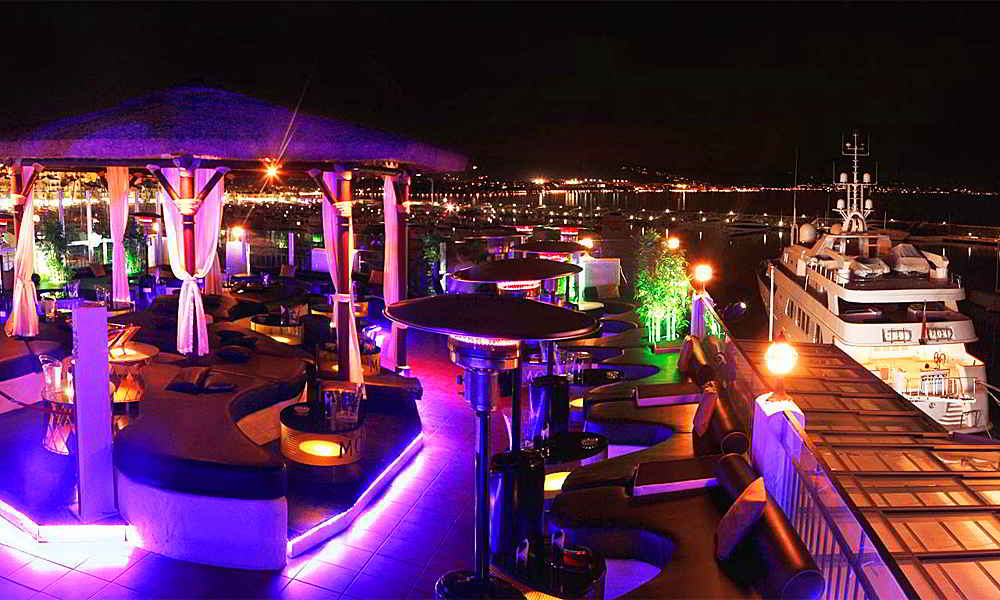 Marbella's most exclusive nights are enjoyed at Pangea. The club has been welcoming the international jet set elite at its luxury facilities in Puerto Banús for many years. It affords enchanting panoramic views over the Mediterranean Sea, the Straights of Gibraltar and part of North Africa and the best DJs on the scene bring the evening to life with an excellent selection of house music.
Edificio Club del Mar, Puerto Banus, 29660
T: +34 952 908 336


Google Maps
TIBU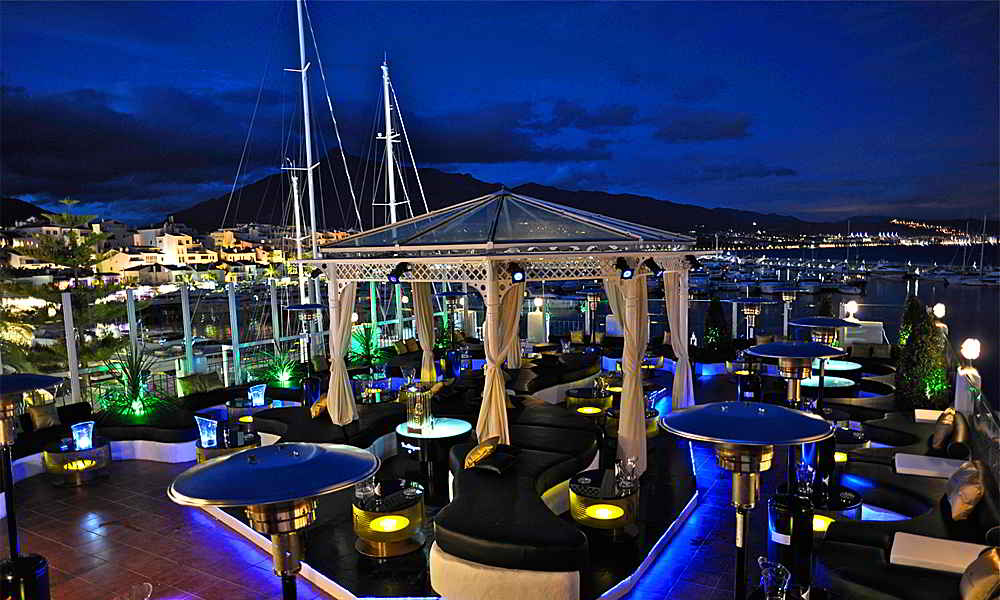 There is nothing better than Tibu in Marbella if you want to enjoy a cocktail in a sensual and luxury environment. Tune in your five senses and enjoy the best funky mix by prestigious DJs in an exclusive and extravagant space. Clubbers visiting this venue have a very well defined profile – they are largely young fashion lovers, so the ambience is closely linked to good taste. You can dance on a dance floor surrounding by go-go dancers, or choose to retire to one of the club's more intimate and exclusive spaces.
Plaza Antonio Banderas, Puerto Banus, 29660
T: +34 952 810 918


Google Maps
SEVEN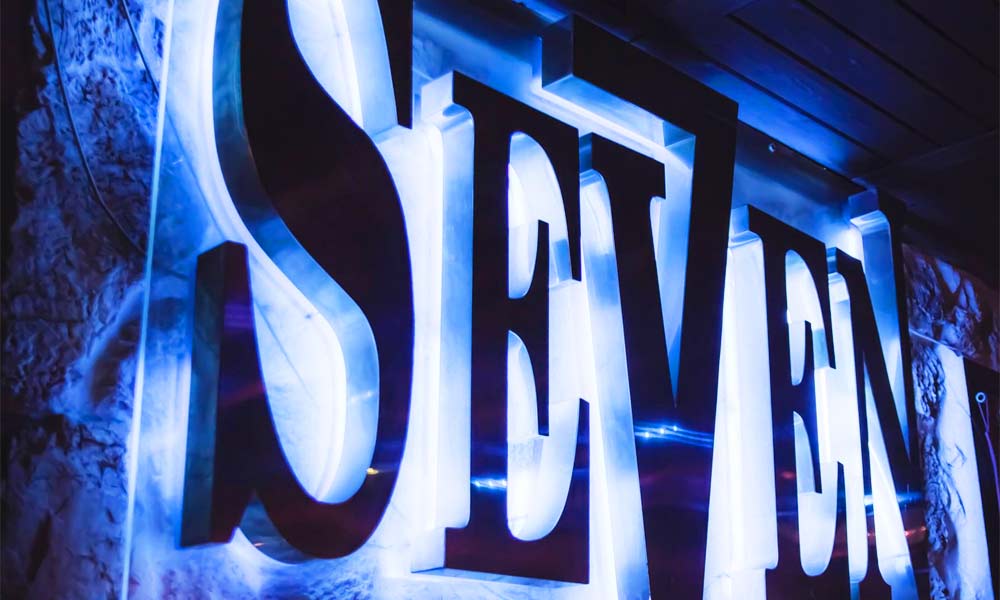 This nightclub is one of the most popular in Marbella; here you will enjoy a pleasant and fun atmosphere and spectacular decoration and incredible performances. The service is totally personalized so the glamor will breathe you in every corner of this establishment. Do not doubt that if you decide to have a few drinks at the Seven you will spend a night that you will not be able to forget easily, and we do not tell you, people comment who come every day to this club.
Avenida Ribera, s/n, 29660 Puerto Banus, Marbella
T: +34 646 60 88 24


Google Maps
NEWS CAFE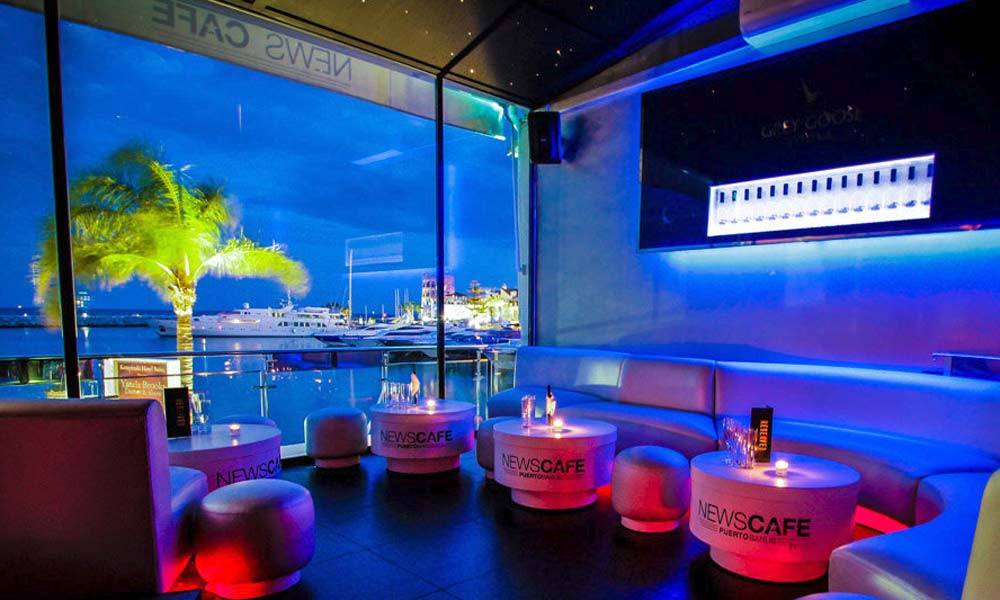 News Cafe is located next to the large yachts of Puerto Banús. Thanks to its exclusive attention and lavish spectacles, it has become one of the most renowned and select clubs in the capital.
In this club every night a great celebration captivates its customers with a fun atmosphere where the live performances of musicians create an atmosphere of magical pleasure. And what about its spectacular terrace at the top with a bar full of the best cocktails in Puerto Banus.
If you are in Marbella and want to enjoy an incredible night in one of the most luxurious ports in the world, this is the nightclub for you.
Lugar Muelle de Ribera, s/n, 29660 Puerto Banus, Marbella
T: +34 619 06 11 47


Google Maps
SLEEK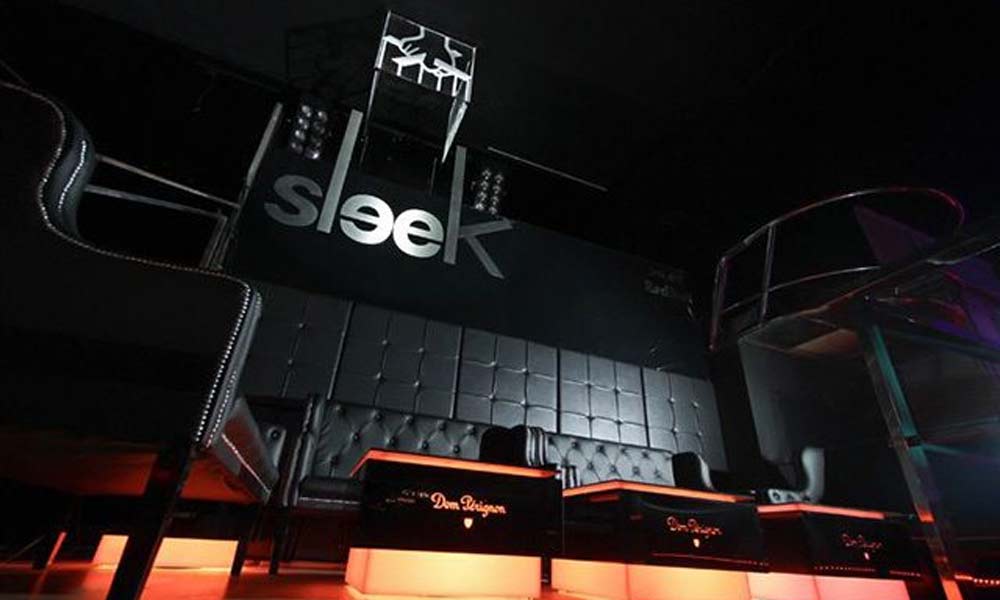 Sleek Club is an exclusive club located at the entrance to Puerto Banus. In this nightclub with capacity for more than 1500 people you can enjoy every night of the coolest artists in the international scene.
Sleek is a modern, sophisticated and comfortable club that with its good work and its capacity for innovation has become a place of reference, where every night meet the lovers of the best DJs in the world.
Carretera de Cádiz Km. 175, 29660 Marbella
T: +34 689 74 45 28


Google Maps
FUNKY BUDDHA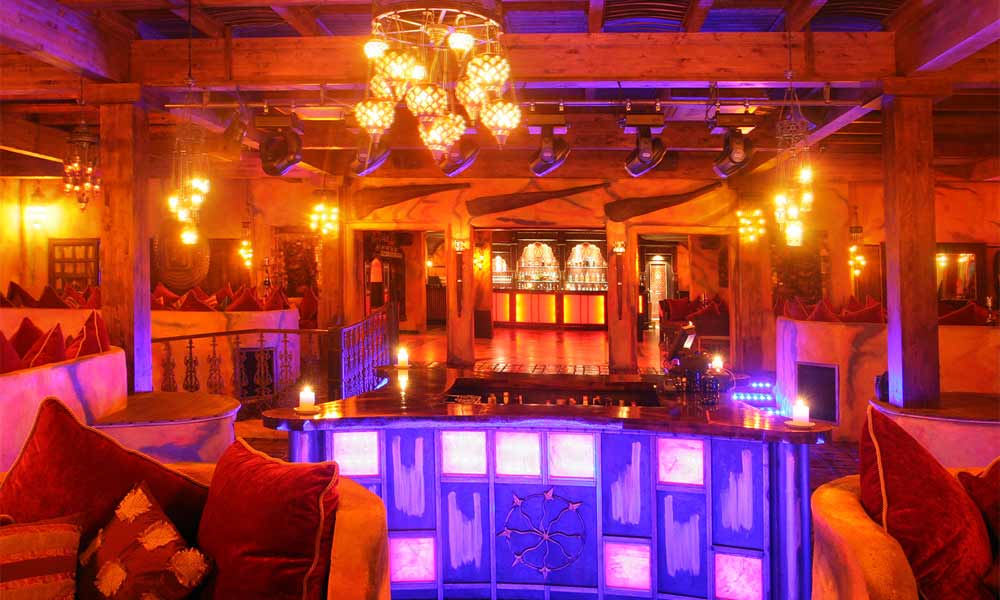 At Funky Buddha Marbella you will find an atmosphere of glamor mixed with a pinch of madness, which makes it the perfect place to turn away and get carried away by your emotions.
With an elegant design that will leave you speechless and a sophisticated, fun and comfortable atmosphere is one of the clubs to visit when you enjoy a city like Marbella. To enjoy the fun we can choose your terrace, both with its fabulous VIP area and with its fantastic and great cocktail bar. A club of great plastic beauty and a unique atmosphere. Funky Buddha is the greatest exponent of the glamor and sensuality of a night in the capital of the Costa del Sol.
Camino de la Cruz, s/n, 29602 Marbella
T: +34 622 05 44 88


Google Maps
Discover our Amàre Events