Marbella and Ibiza Blog
Amàre Beach Hotels
Discover the history of Marbella through its 5 most unique museums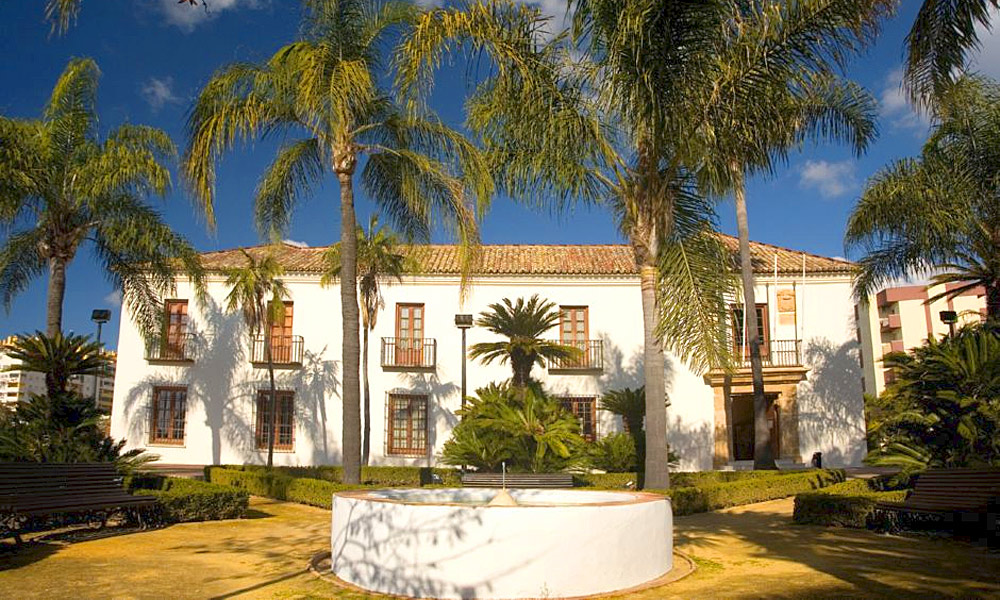 Discover the history of Marbella through its 5 most unique museums
The city of Marbella is home to the most beautiful Mediterranean coast, but this natural beauty is not the only thing that makes up this city. Although Marbella is not best known for its museums, this city has them, holding internationally famous bonsai trees, ancient pieces, sculptures and paintings.
MGEC – Museo del Grabado Español Contemporáneo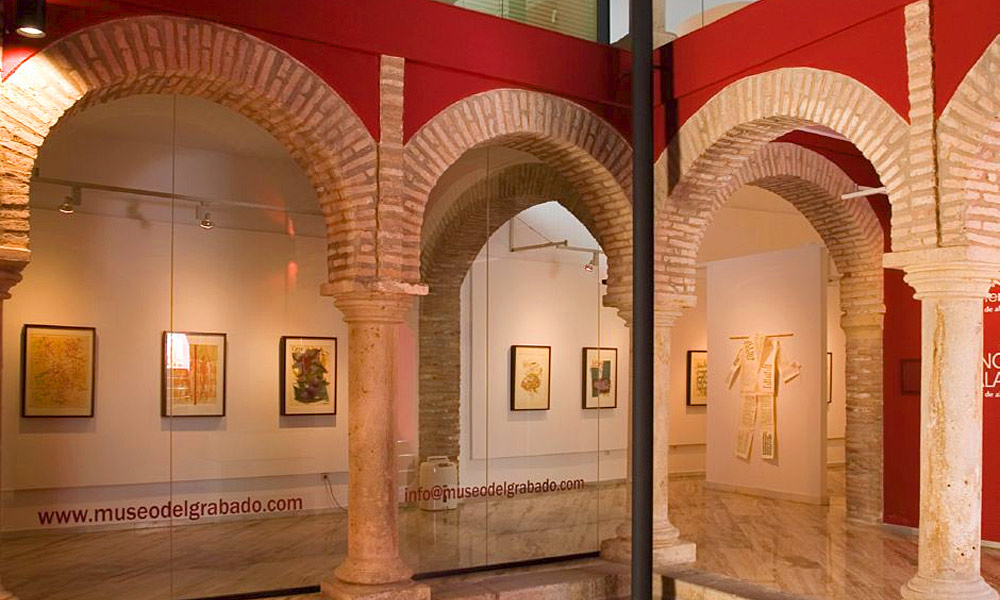 The Museo del Grabado Español Contemporáneo (Spanish Contemporary Engraving Museum), located in the old Hospital Bazán, in the old quarter of the town, is the first of its kind in our country and one of the few in existence in Europe. Its collection of engravings consists of nearly two thousand works, but that number has been growing thanks to various donations by artists, institutions and individuals. Among these is a unique piece by Eduardo Chillida, the only one in any museum in Andalusia.
The collections on display, which are renewed periodically from the funds of the institution, offer a rich panorama of engraving in Spain during the twentieth century, from the historical avant-garde – Picasso, Miró and Dalí – to representatives of the different movements and trends that have evolved over the past century. And so, we can find pieces by Palencia, Maruja Mallo or Alberti – founder of the Escuela de Vallecas – or any of the Escuela de Madrid. And next to these, Tapies, Chillida, Antonio Saura, Lucio Muñoz or testimonials given by Genovés, Canogar and Equipo Crónica. Creators of a Hispanic realism – Antonio Lopez, Amalia Avia, Naranjo, and Jose Hernández; sonstructivists and kineticists – Sempere, Palazuelo, Caruncho, Gerardo Rueda, etc.; or others who are difficult to classify and full of significance such as Jose Caballero or Antonio Clavé, and then those whose art has emerged in recent decades, like Gordillo, Alexanco, Barceló, Sicilia, Broto, Capa, Víctor Mira, Campano, etc.
The collection of this museum is completed by the selection of the first medals from the missing National Exhibition of Fine Arts in the engraving section, from Ricardo Baroja to Castro Gil, via Luis Garcia Ochoa.
In short, this is an ideal place to immerse yourself in Spanish contemporary art. If you want to know more, you can become a member of the Asociación de Amigos del Museo del Grabado Español Contemporáneo (Spanish Contemporary Engraving Museum Association of Friends). Members have free access to the museum plus discounts and facilities. And they are the organisers and collaborators of the museum's events and activities.
Calle Hospital de Bazán s/n, 29601 Marbella, Málaga
Tel: +34 952 76 57 41
Web: www.mgec.es


Google Maps
Bonsai Museum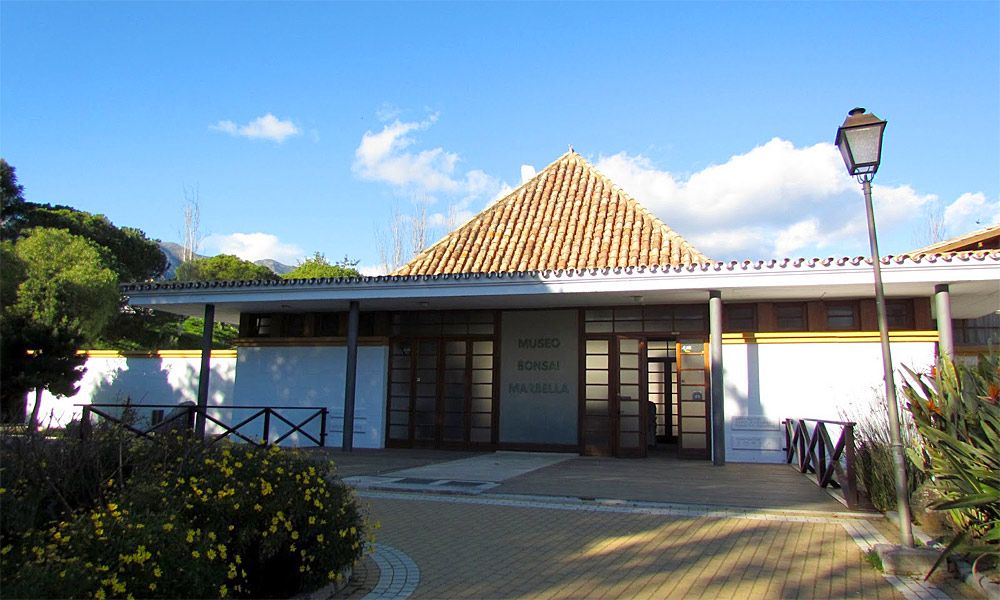 The Marbella Bonsai Museum, as well as being a pioneer in Spain, is considered one of the best in Europe, and the visit to the museum is impressive and has become a reflection on Mother Nature. It does so with such interesting specimens as the honeyberry – originally from China with intense-green deciduous leaves – or a 300-year-old European olive.
Amongst its many treasures is a copy called "el Toro" (The Bull), a juniper tree which is over 400 years old. It was remodelled in 2003 by the prestigious master Máximo Bandera.
The Bonsai Museum also includes various miniature native species from the rich natural environment around about. Some, like the Spanish firs, are endangered, and all of them are true works of art, worthy of admiration.
In the museum, many cultural and educational activities are carried out. It also includes the Fuji Kyoolay Bonsai, a cutting-edge school which falls under the educational landscape of bonsai in the West.
Opening hours: Every day from 10:30 to 13:30 and 16:00 to 19:00.
Parque Arroyo de la Represa, Avda. del Doctor Maiz Viñal, 29600 Marbella, Málaga
Tel: +34 952 86 29 26
Web: www.andalucia.org


Google Maps
Ralli Museum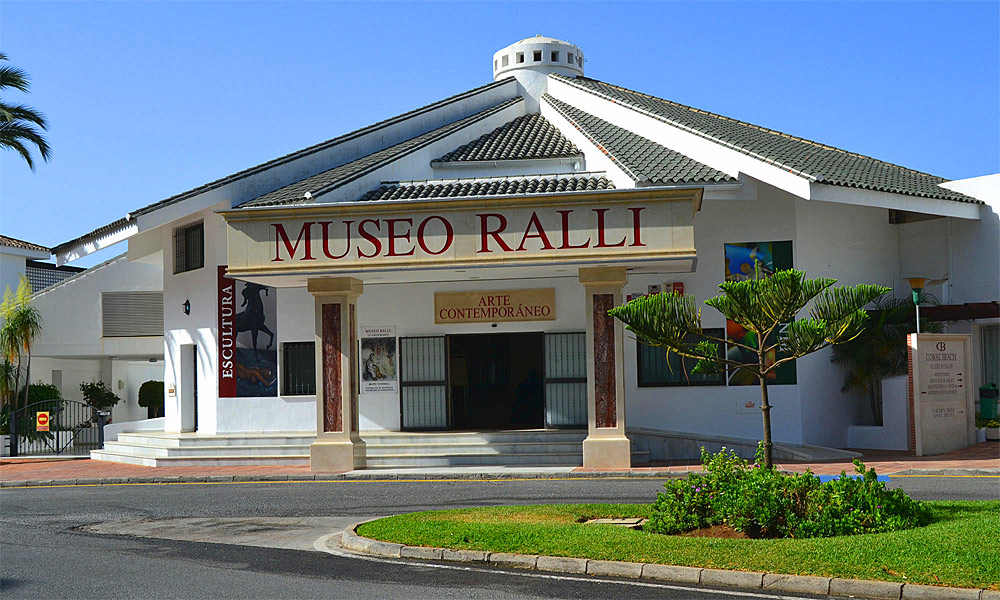 Open since 2000, this museum devotes its 10 exhibition halls to Latin American and European contemporary art, mostly surrealist. Here you can admire works by artists like Carmen Aldunate (Chile), Braun Vega (Peru), Alicia Carletti (Argentina) and Eduardo Sarlos (Uruguay) among others, as well as European artists like Miro. The Ralli Museum houses an important collection of Dalí sculptures and other life-size ones by the Mexicans Mario Aguirre and Gerardo Quiroz.
Admission to the museum is free as the Ralli Museums belong to the Harry Recanati Foundation, an organisation dedicated to promoting awareness of works by Latin American artists.
Opening hours: From Tuesday to Saturday from 10:00 to 14:00. It is closed between December 15th and January 15th
Urb.coral Beach, Rio Verde, N-340, km.176, 29602 Marbella, Málaga
Tel: +34 952 85 79 23
Web: www.museoralli.es


Google Maps
Cortijo Miraflores Cultural Centre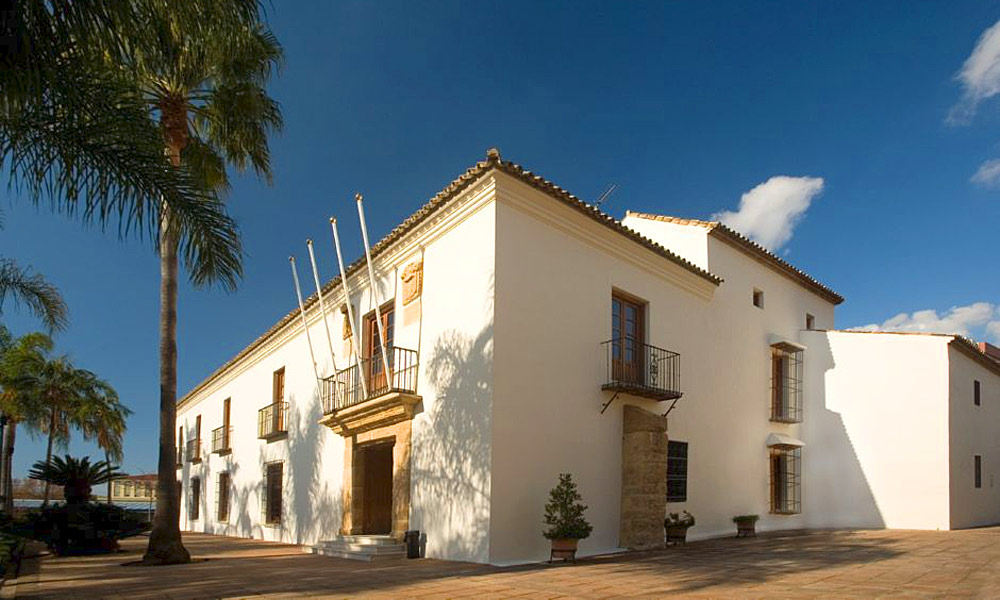 The Cortijo Miraflores Cultural Centre occupies an emblematic building in the city, which dates back to 1704, when Thomas D. Domínguez built it on the remains of what was then known as Cortijo del Prado de San Francisco. It was originally conceived as a farm and in the beginning, it had a sugar mill and an animal-powered oil mill.
The Fondo Histórico del Archivo Municipal (Historical Municipal Archives) are located here. This documentary heritage of the city is the product and testimony of the many events, decisions and circumstances that have occurred in Marbella's history. As such, this Archive and its contents are the sum of a process in which the municipality's and institution's histories are combined.
Museo del Aceite (Oil Museum)
In the northern part of the building is a complete oil mill powered by hydraulic machinery worked via pulleys, two presses (also hydraulic) in order to obtain the liquid from the pulp, and various containers for decanting oil.
All of this engineering was cast in the second half of the nineteenth century, and they are remarkable reminders of the level of development and social importance of this industry in the province in those years (the machines were made in Málaga and Antequera). The machines have been completely restored in detail.
Also, the rest of the equipment and the space itself have been carefully preserved for display along with various teaching resources (photographs, panels, etc.)
Exhibition of Archaeology
The archaeological exhibition room is located in the oil mill. It consists of seven showcases, three panels, three models and other items. This exhibition presents an overview of the prehistory and history of Marbella from the Lower Paleolithic to the Modern Age.
The pieces on display in the windows follow a sequence except for the first which shows elements from underwater archeology in Roman times. This is complemented by various related pieces placed in outline: Roman amphora, Phoenician stocks, Roman trap, a counterweight and a modern cannonball.
The exhibition is complemented by three explanatory panels and three models that represent the three major sites of the Roman and late Roman: the Roman Villa at Río Verde, the Baths of Guadalmina and the early Christian basilica of Vega del Mar.
Opening hours: Mornings: 09:00 – 14:30 Evenings: 17:00 – 21:30 Price: Free
Avenida del Trapiche, Marbella, 29601, Málaga
Tel: +34 952 90 27 14
Web: www.marbella.es/distritos/marbella/centro/casco-antiguo/sitios-de-interes/museo-cortijo-miraflores.html


Google Maps
Municipal Collection of Archaeology in Marbella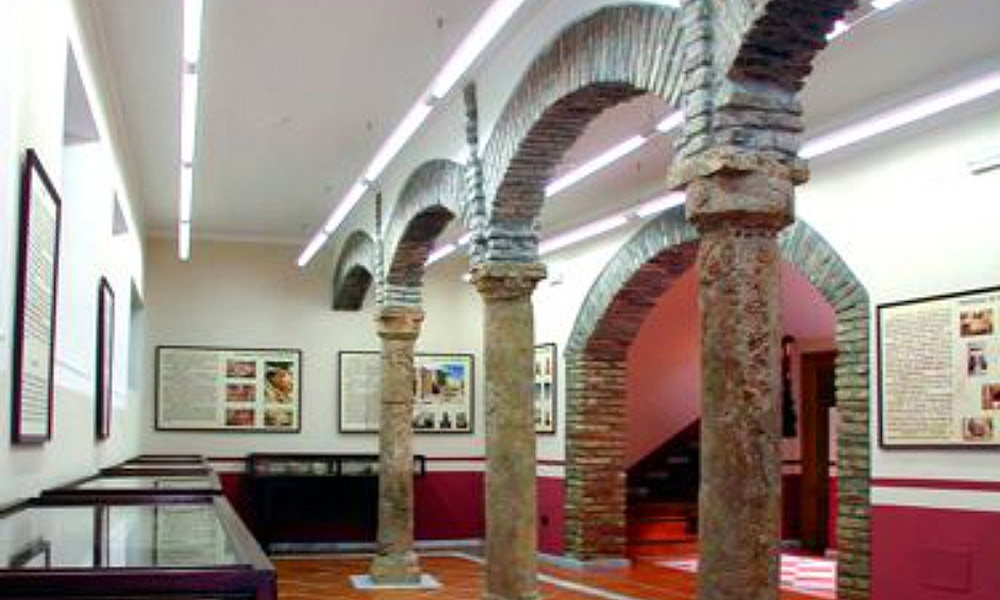 In the Plaza Altamirano, at the headquarters of the municipal Department of Culture, housed in a restored sixteenth century building, we find the Municipal Collection of Archaeology, which houses a magnificent exhibition of archaeological finds of Marbella and its surroundings.
Among others, the Roman Villa at Río Verde, the Paleo-Christian Basilica of Vega del Mar, the Roman Baths, the Wall and Castle, the Watchtower, Trapiche ovens, etc.
Opening hours: Monday to Friday from 9:00 to 14:00. Admission is free
Plaza Altamirano, 29601 Marbella, Málaga
Tel: +34 952 77 46 38
Web: www.marbella.es/distritos/marbella/centro/casco-antiguo/sitios-de-interes/sede-de-la-delegacion-de-cultura-coleccion-arqueologica.html


Google Maps