Marbella and Ibiza Blog
Amàre Beach Hotels
Discover the most luxurious restaurants in Marbella and relish in their Michelin stars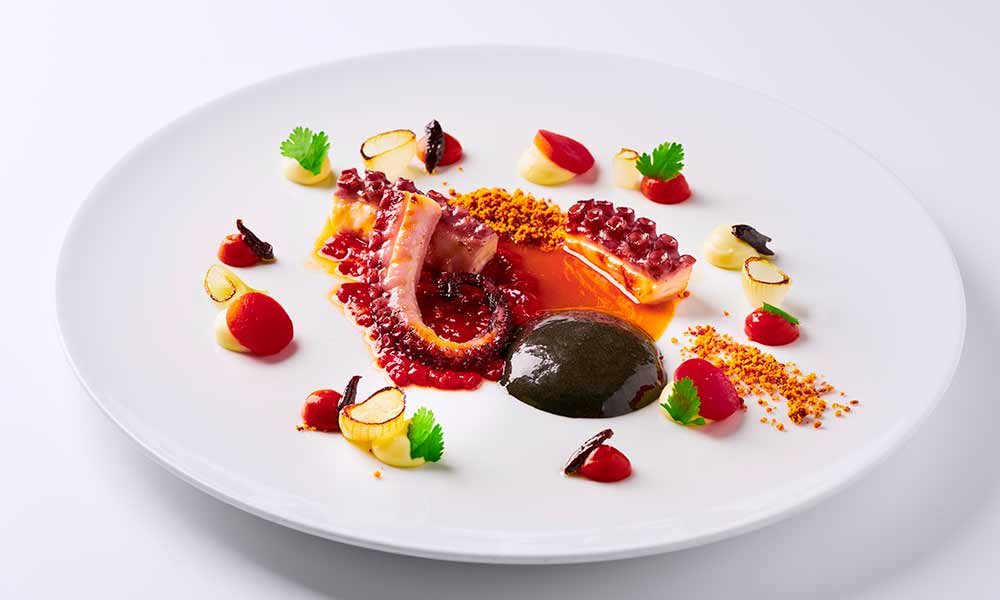 Discover the most luxurious restaurants in Marbella and relish in their Michelin stars
The Michelin star restaurants in Marbella become the protagonist of snacks, lunches and dinners. If you travel to this destination, be sure to eat in Marbella and get to know the creme de la creme of Spanish fine dining. We reveal the best restaurants in Malaga and its surrounding area, where you can enjoy the area's best delicacies, the most special decor and the most fun environment.  Book now, since Michelin star dining in Malaga is all the rage and you'll end up without a table!
DANI GARCÍA RESTAURANT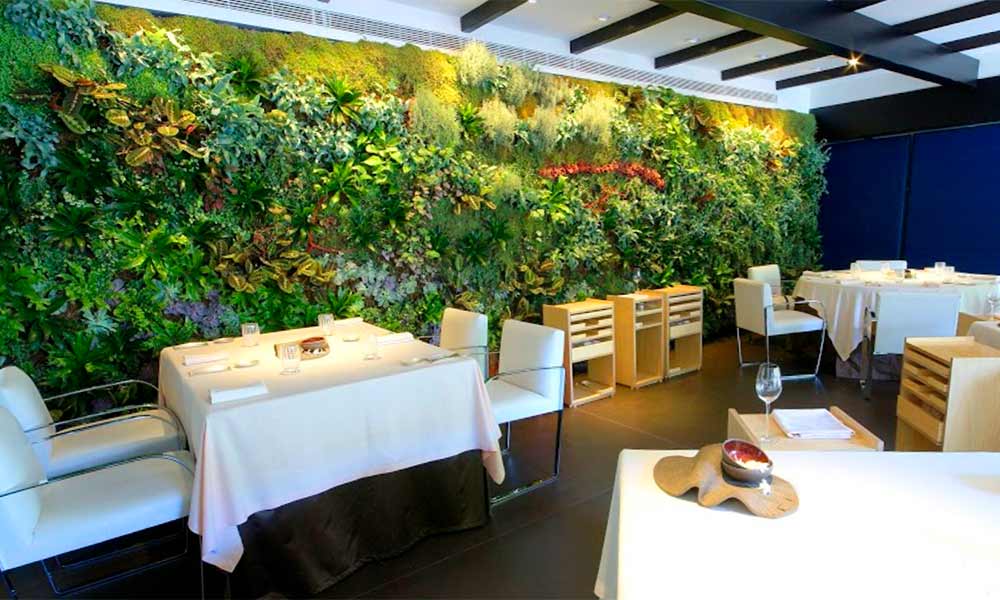 This restaurant's two Michelin stars illuminate the path which leads diners to an enchanting environment designed around the tale of Alice in Wonderland. An elegant and luxurious establishment that fuses with a magical and mystical concept, decorated with exquisitely designed floral arrangements. The taster menu has been named "Once upon a time", in which the chef blends traditional Andalusian cuisine with avant-garde influences. The menu includes 20 courses, comprising both new and classic dishes which will delight your palate. The cherry gazpacho, Malagan suckling goat, gazpachuelo with whiting and shellfish and ajogazpacho with crab and cochifrito are just a few examples of the chic options that have enthralled local diners. In addition to these delicacies, you must try puchero stew with mint and caviar in addition to the "unbirthday" cake, a wonderful reference to the dreamlike world that this establishment brings to life..
Bulevar Principe Alfonso von Hohenlohe, s/n, Marbella


Google Maps
SKINA RESTAURANT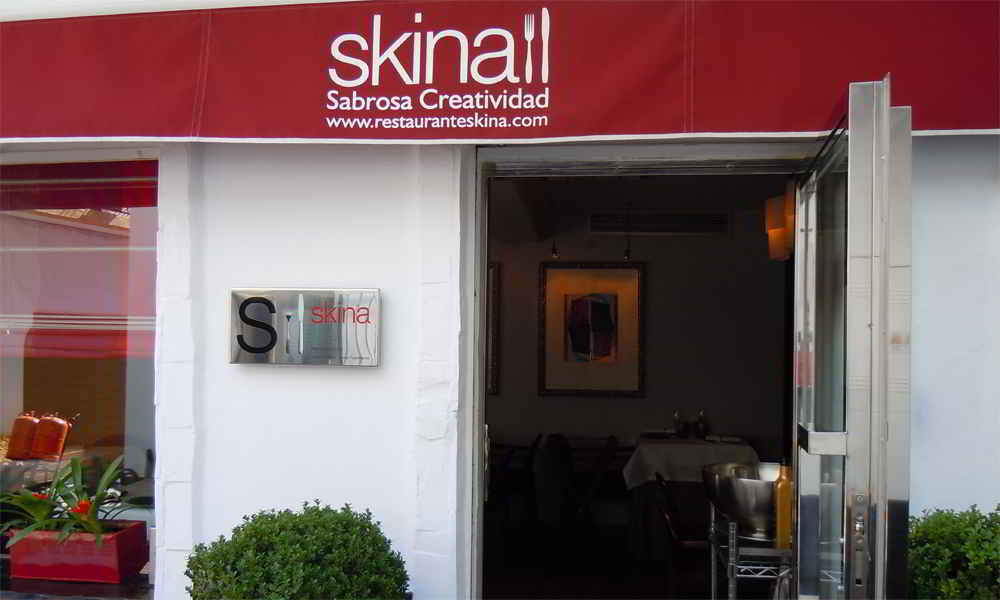 Whether sourced from the sea or in the mountains, all the raw materials used at this luxury establishment are top-quality local products from the province. Skina has become the world's smallest restaurant to obtain a Michelin star: it has space for just 14 diners. It is precisely this intimate setting that gives the establishment its unique and astonishing exclusivity. Marcos Granda and Jaume Puigdengolas head up a team of consummate professionals that spare no efforts each and every day to refine every last little detail. In this small establishment, seafood plays a particularly important role, depending on the season of each species, selecting only the very best from the Marbella market each morning. If you choose to visit this magical spot and want to try everything on offer, then opt for the Andalusian taster menu which includes red salmon, radish and fennel tartare; poached lobster, red quinoa and celeriac; and the spectacular loin of venison with goatsbeard. A unique culinary experience at the heart of the Costa del Sol.
Calle de Aduar, 12, Marbella


Google Maps
EL LAGO RESTAURANT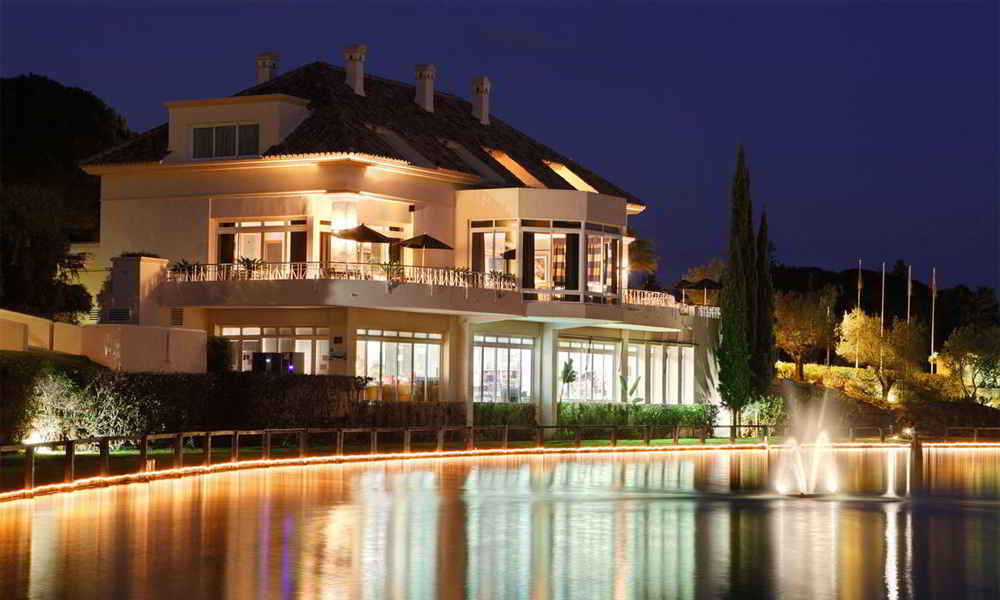 El Lago has set the benchmark in terms of Andalusian gastronomy and boasts one Michelin star. However, what really sets this location apart is its enviable and spectacular views. An immense lake on a golf course provides the most chic of surroundings in which to take in a luxurious evening. It only opens at night, meaning that lighting plays a crucial role in this delight for the senses. Aubergine with pine nuts, cane honey, yoghurt and goats cheese; mille feuille of chicken in escabeche with foie and caramelised apple; and shoulder of Malagan suckling goat with vegetable tabbouleh and orange and soy yoghurt are just a few of the delights that you will encounter at this high-quality hideaway where signature cuisine is the star of the show. However, it is not all about the magnificent menu that blends unique textures and flavours, a wide selection of snacks is also available. If you are visiting Marbella, allow yourself to be captivated by this exclusive lake, where you will discover the absolute best of yourself.
Avda. Las Cumbres, s/n, Marbella


Google Maps
MESSINA RESTAURANT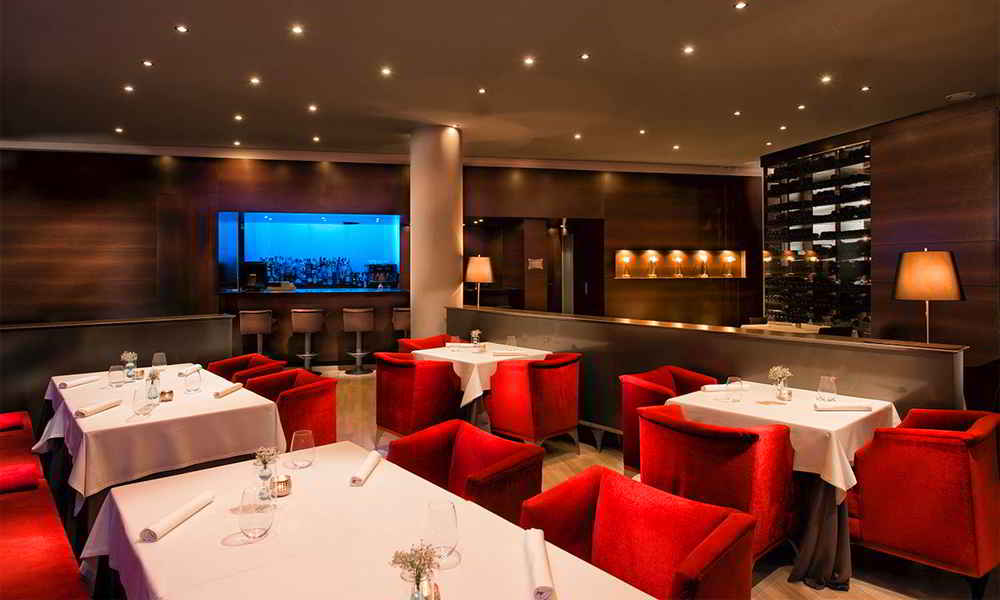 Elegance and good taste are served up by the bucket-load at Messina Restaurante, another must-visit glamorous establishment in Marbella. Its red chairs are a distinguishing feature that also ensure diners enjoy the utmost in comfort. Sea urchin mi-cuit and celeriac root broth, sweetbreads and yuzu crème anglaise, or the exquisite Malagan suckling goat neck, crunchy payoyo and yoghurt, are just a few of the delicacies that you can find on the taster menu here. All washed down with the best sparkling, red, white, rosé or sweet wines on offer.
Av. Severo Ochoa 12, Marbella


Google Maps
Aside from these four restaurants that have been awarded Michelin stars, Marbella has other haute cuisine establishments that you will love. Style, design and good taste are on display at other luxurious places that you must visit.
TA KUMI RESTAURANT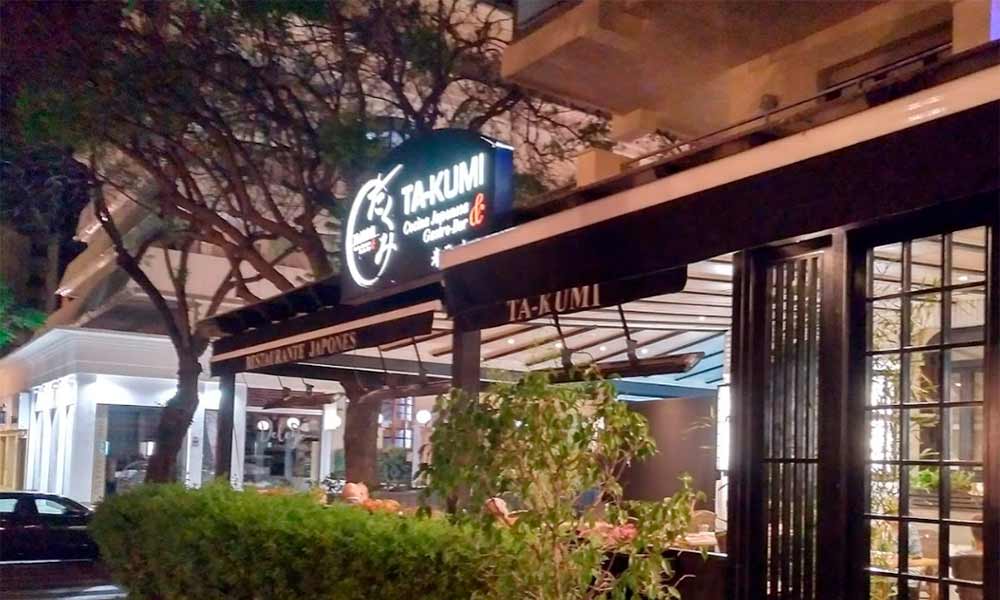 Toshio Tsutsui and Álvaro Arbeloa are two prestigious chefs who take the reins at Ta kumi, a space in which culture and Japanese-inspired fusion cooking unite. Its minimalist Oriental decoration and sobriety bestow the establishment with a sense of elegance that is reflected in its dishes. White fish sashimi, sea bass or sea bream teppanyaki, avocado futomaki, a range of tempura, countless sauces and the fusion of the best of Mediterranean and Japanese cuisine make this restaurant a reference point.
c/ Gregorio Marañón, 4, Marbella


Google Maps
DON QUIJOTE RESTAURANT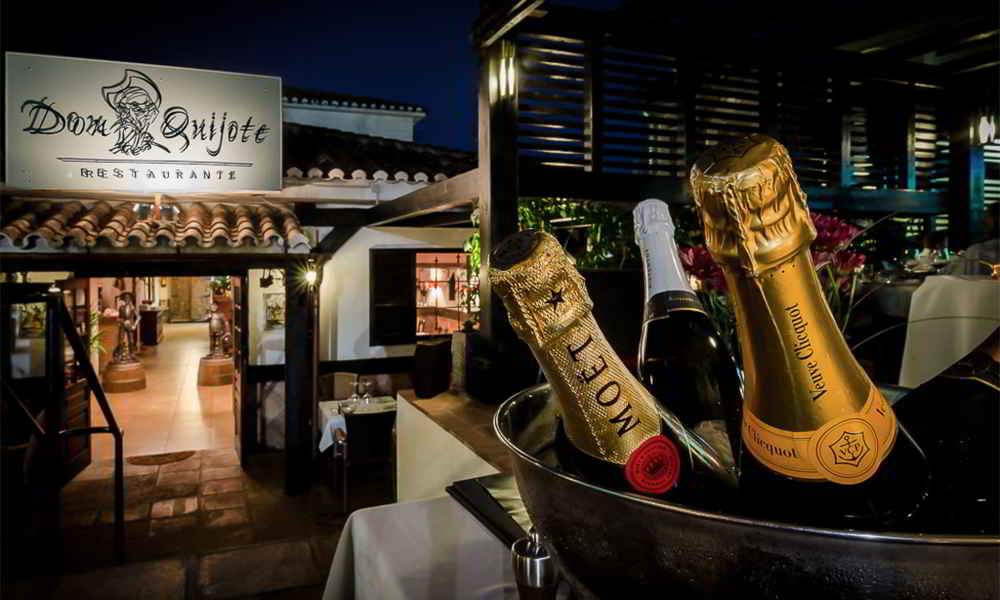 In the fresh and rustic environment of Don Quijote, diners indulge in the best of national and international cuisine. Starters are a worth special mention at this establishment. In this regard, make sure not to miss out on the delicious black hoof Iberian ham and Manchego cheese with melon, in addition to the fried Camembert with red onion jam and spinach salad with grilled foie and sautéed seasonal fruits. Tempted? Then for your second course, enjoy the fine dining on offer at this haven trying either the duck confit with sautéed potatoes and red wine and red berry sauce, or the grilled salmon with mustard and fresh fennel sauce A luxury establishment presided over by one of the most renowned figures of Spanish literature, Don Quixote of la Mancha.
Urbanización El Rosario, Nº 8, Marbella


Google Maps
VILLA TIBERIO RESTAURANT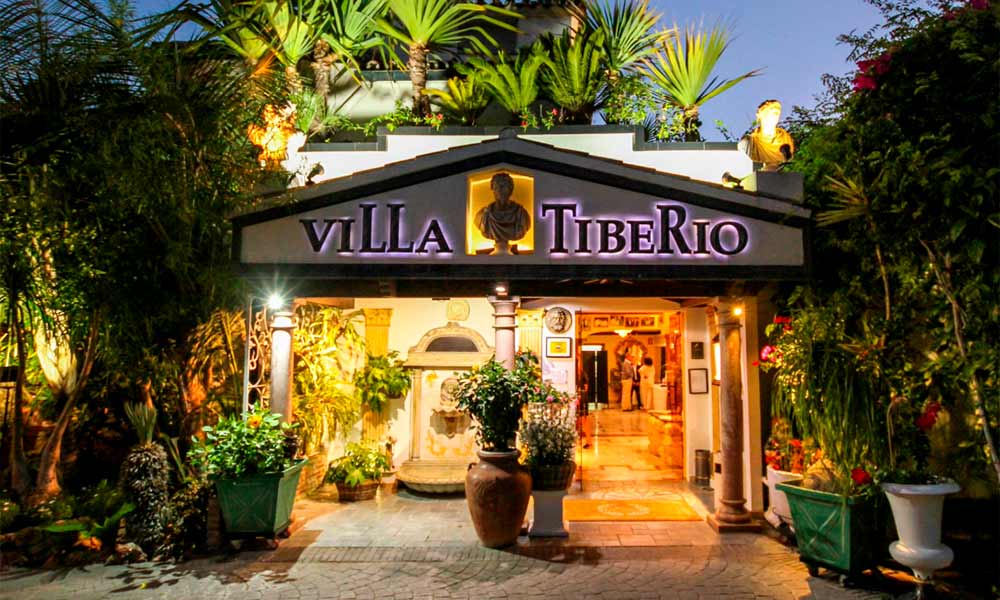 Imagine a Roman villa surrounded by expansive gardens serving up the very best of Italian cuisine. This is exactly what is on offer at Villa Tiberio, an elegant, classical restaurant in which the surrounding beauty is the perfect tonic to whet your appetite. You will be made to feel right at home thanks to the welcoming nature and fantastic service offered by its professionals. Furthermore, the menu is so varied that you will be able to choose from any of your favourite dishes. The same goes for the wine, selected from the best vineyards in Spain, France and Italy, which will wash down the exceptional dishes served up in a luxurious setting. How about indulging in the Scottish salmon fettuccine and prawn Thermidor before strolling around the establishment's gardens, taking in the classic sculptures and immense swimming pool?
Carretera N-340, Km. 178.5, Marbella


Google Maps
SUKHOTHAI RESTAURANT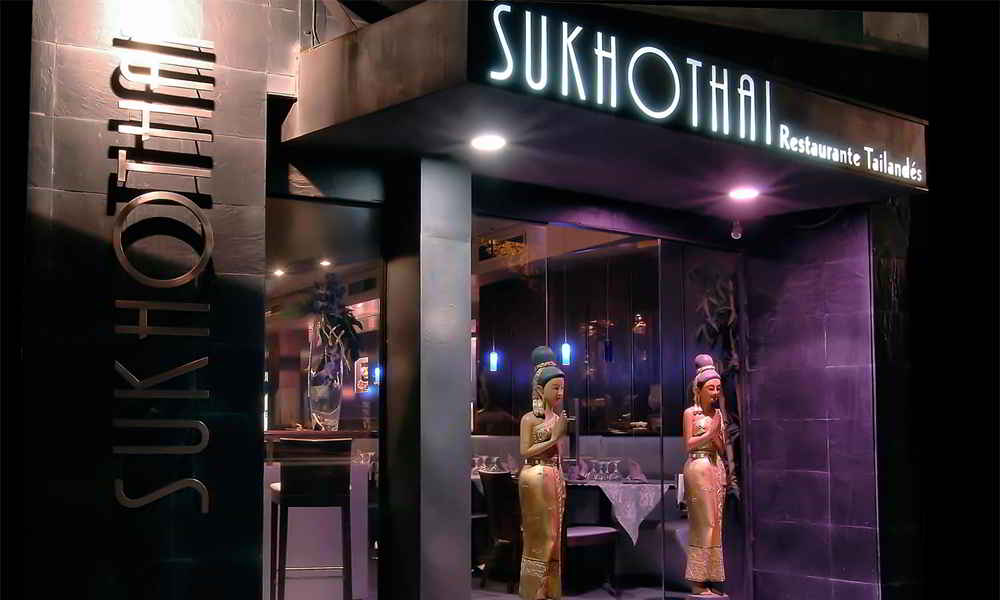 A stylish eatery decorated with mirrors and Oriental sculptures serving up the best in Thai cuisine. This is the essence of Sukhothai, an elegant space in which to enjoy Thai style fried sea bream with a spicy sweet and sour sauce or chicken and bamboo Thai green curry, in addition to a plethora of other options. The soups and vegetable dishes are another attraction at this establishment frequented by the crème de la crème of Marbella's society. A space in which to relax and enjoy a little piece of mind; a genuine must-visit for lovers of fine dining and exclusive hotspots.
C.C. Marbella Mar, Bulevar del Principe Hohenlohe, L-3A, Marbella


Google Maps
MASALA MARBELLA GOLDEN MILE RESTAURANT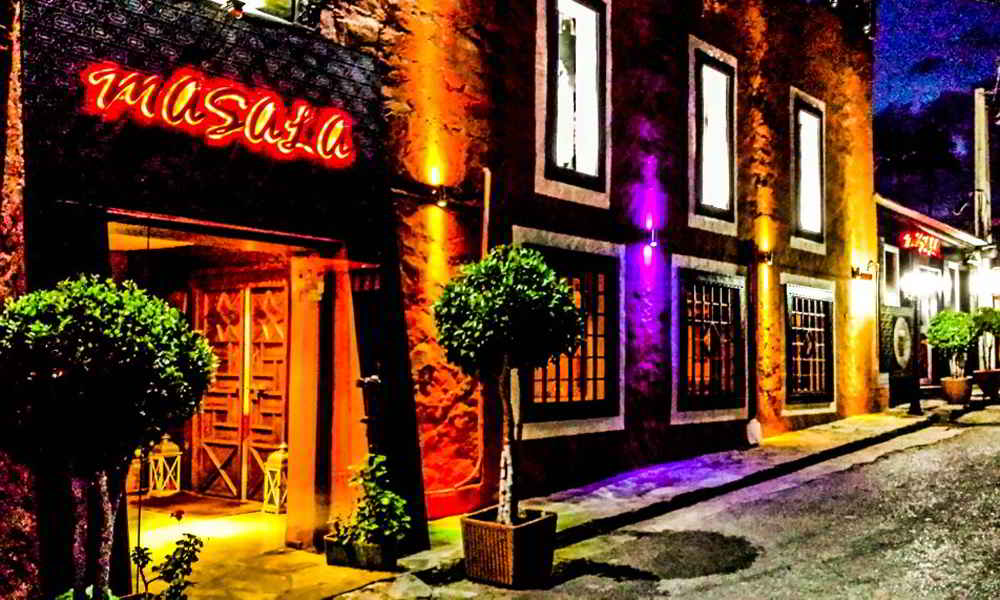 Located on Marbella's prestigious golden mile, the Masala Marbella Golden Mile is a restaurant in which to revel in Indian spices, an excellent choice if you are a fan of the exotic. The sharing platter comes highly recommended, which includes chicken tikka, lamb tikka, seekh kebabs, meat and vegetable samosas and onion bhajis. An explosion of flavours served up by the best Indian restaurant on the Costa del Sol.
Ave Principe Alfonso Hohenlohe, km, 179, Marbella


Google Maps
Breathe Restaurant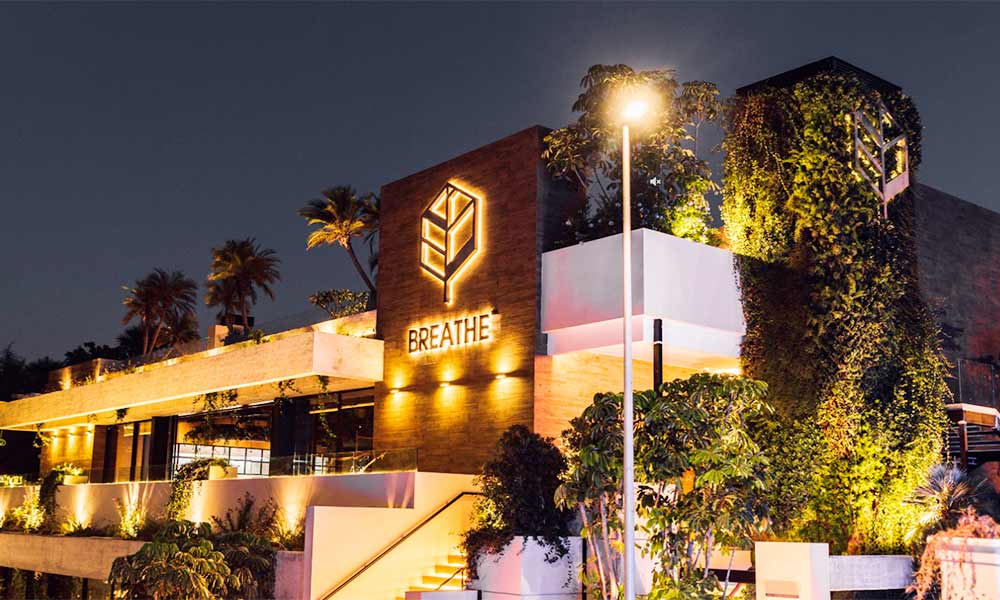 This restaurant is much more than a simple place to eat well, since its gastronomic concept in the air (sky bar on the terrace), breathe (restaurant, gastrobar and garden on the first floor) and ground (coffee shop at street level) makes it a place where, in addition to dining, you can also relax, socialise, have a drink or simply enjoy a meal made with a great deal of care. The most recommended dish here are its mussels with saffron and fennel sauce.
Nueva Andalucia, Calle los Lirios, 29660 Marbella, Málaga


Google Maps
While a Michelin star is worthy of showing off, Málaga is home to many other restaurants that are obligatory destinations if you like fine dining without the need for a star. We describe some of the Bib Gourmand establishments in the province.
Los Marinos José Restaurant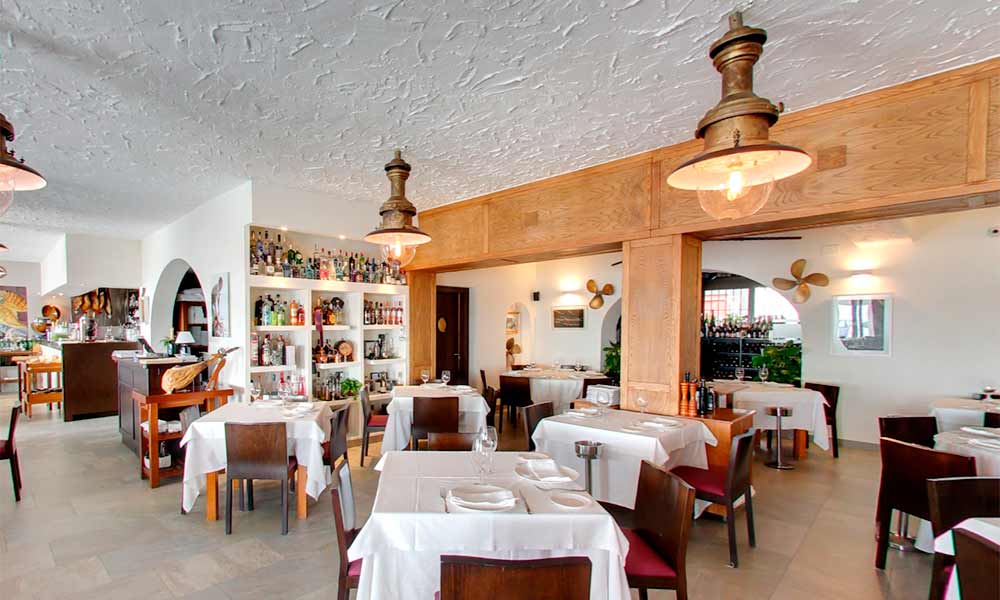 This restaurant is the perfect example of excellent food and little international recognition. It is not easy to find a place today that is dedicated in body and soul, through quality and zero miles produce, to providing an impeccable service focused on making the customer feel at home. Los Marinos José is considered the Temple of Seafood, which is why lovers of seafood have to book a table.
Paseo Marítimo Rey de España, 161, 29640 Fuengirola, Málaga


Google Maps
Arxiduna Restaurant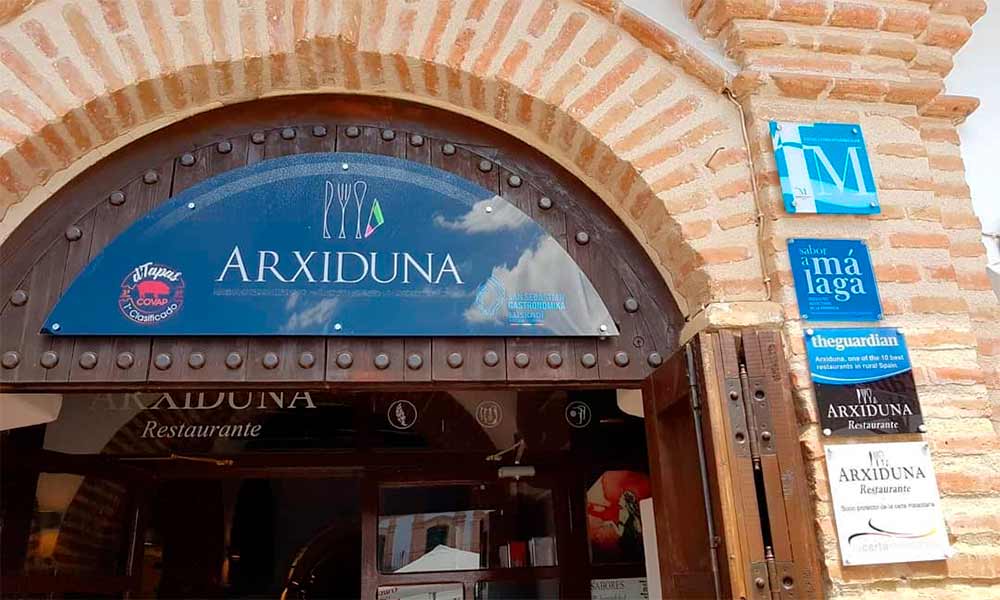 You will find Arxiduna hidden away on the famous, historic Plaza Ochavada de Archidona. The place where this establishment is located is as particular as its gastronomic proposal, since it is located between the galleries of an old 11th century church excavated in the rock itself. If you decide to visit, you will enjoy the flavour of traditional district products presented with avant garde touches, such as molluscs with seaweed and cream of mango, seabass with potato confit, tuna neck in white and coloured lard, arroz submarine and crujiente de represa with gruyere cheese and raw almonds. You will spend an amazing evening at this dreamy place.
Plaza Ochavada de Andalucía, 7, 29300 Archidona, Málaga


Google Maps
Yerbaguena Restaurant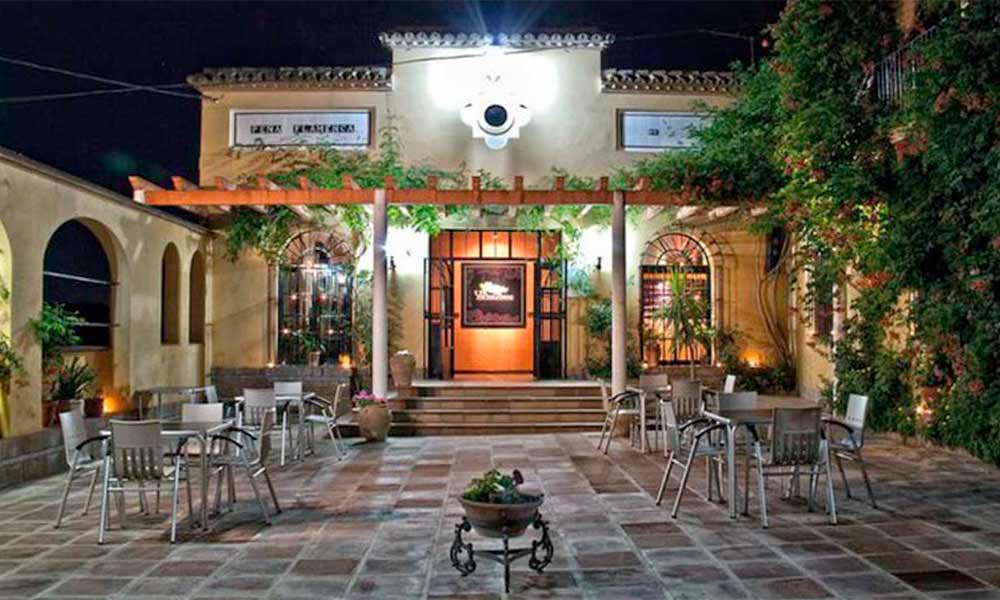 Yerbagüena Restaurant in Campillos is the point of culinary reference in Guadalteba district. Its chef, Carlos Tirado, is committed to seasonal, zero mile produce so as to offer diners an honest and tasty menu, which is why it is currently one of the most recommended establishments in the north of Malaga province. Among its recommendations, we must say that you have to try dishes as spectacular as tuna tartare, salad of tomato preserve with tuna belly and aromatic herbs, scarlet shrimp filled ravioli and, for dessert, cheesecake with candy floss ice cream.
Carr. de la Estación, s/n, 29320 Campillos, Málaga


Google Maps