Marbella and Ibiza Blog
Amàre Beach Hotels
Discover the best ways to tour Marbella on foot and by bike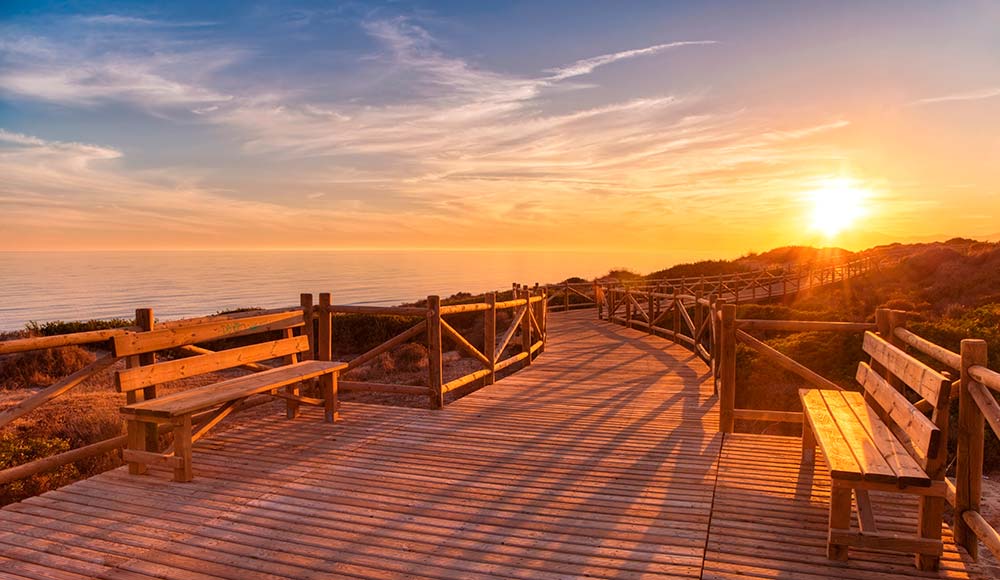 Discover the best ways to tour Marbella on foot and by bike
There are few things that are more pleasant and relaxing than being a tourist in Marbella. Its exceptional location, straddling the sea and the mountains, makes it an ideal place for those looking for both hiking and cycling routes. Marbella always offers something for everyone. Indeed, only Marbella offers beautiful sites where outdoor sport can be enjoyed: the beautiful beaches of the Mediterranean that stretch up to the foot of the Sierra Blanca, and the impressive mountain frame of La Concha in the background charms all lovers of trail running or cycling routes. Marbella is a delight for many reasons and outdoor sports is just one more of them.
Hiking routes in Marbella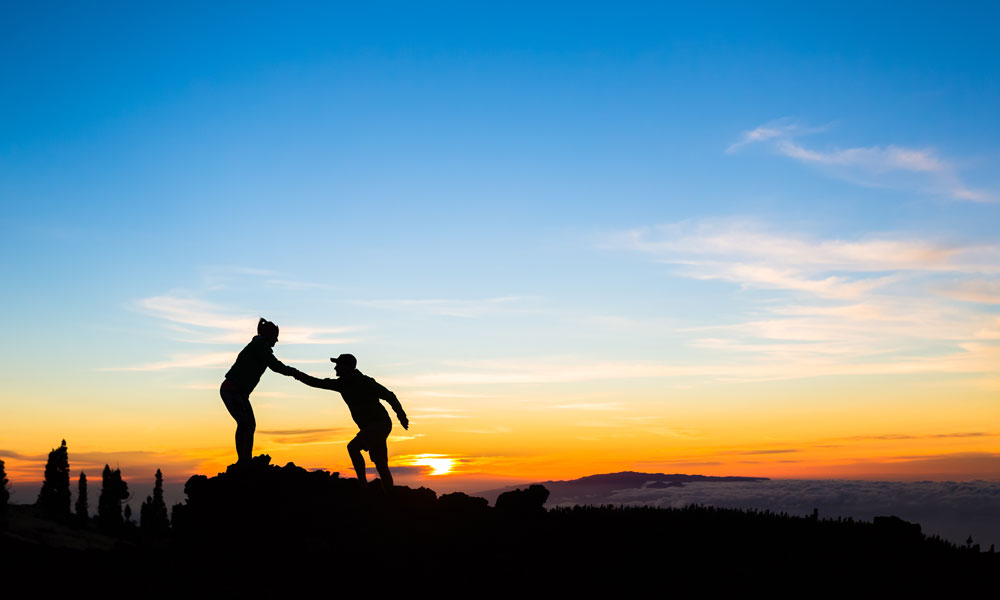 Marbella offers a huge number of routes and trails of varying difficulty and is the perfect place for all nature lovers. In addition, all routes are well marked and are not very difficult to follow. Here are some of the most interesting:
Refugio de Juanar – La Concha
This route starts at the Juanar (Ojén) building and reaches one of the most interesting peaks of the southern part of the Sierra de las Nieves, the peak of La Concha. If we start the climb at the Refugio de Juanar, it takes approximately 6 hours, but this can be between 8 and 9 hours if we start from Marbella.
Along this route you can see different interesting botanical landscapes, such as a large olive grove, a thick pine forest and a sea of ​​ferns. You can also see other trees which adapt well to these weather conditions. With regard to wildlife in the area, there are numerous large mammals such as the ibex, the fox, the wild boar or even the roe deer. There are also many birds of prey, such as Bonelli's eagle, the peregrine falcon and the goshawk, amongst others.
Visit Wikiloc, the GPS location-sharing community
La Vereda del Faro
La Vereda del Faro is located in the Sierra Blanca. The route is circular and has a length of 5 km. The approximate time to walk it fully is about 3 hours, but it can be done more slowly so you can enjoy every moment and corner of the walk, with its flora and landscapes.
The circuit offers beautiful landscapes such as the Mirador de los Gitanos, the Puerto del Pino or the Puerto de las Pitas, where it is worth standing in silence and contemplating the grandeur of this mountain.
Visit Wikiloc, the GPS location-sharing community
Ruta del Pozuelo and Viborilla
Also known as the José Lima route, named after a forest ranger who worked this Sierra for many years. This route was originally from an old hunters route.
The route to the top zigzags upwards, but once you reach the top, all of that effort is rewarded with wonderful views and a nice trail. It is relatively flat as it follows the crest of the mountains and passes through a small Spanish fir forest. It can be done at any time of year. We recommend doing it on a clear day in order to enjoy the views. It is a comfortable route and you can see many examples of ibex along the way.
Visit Wikiloc, the GPS location-sharing community
Cycling routes in Marbella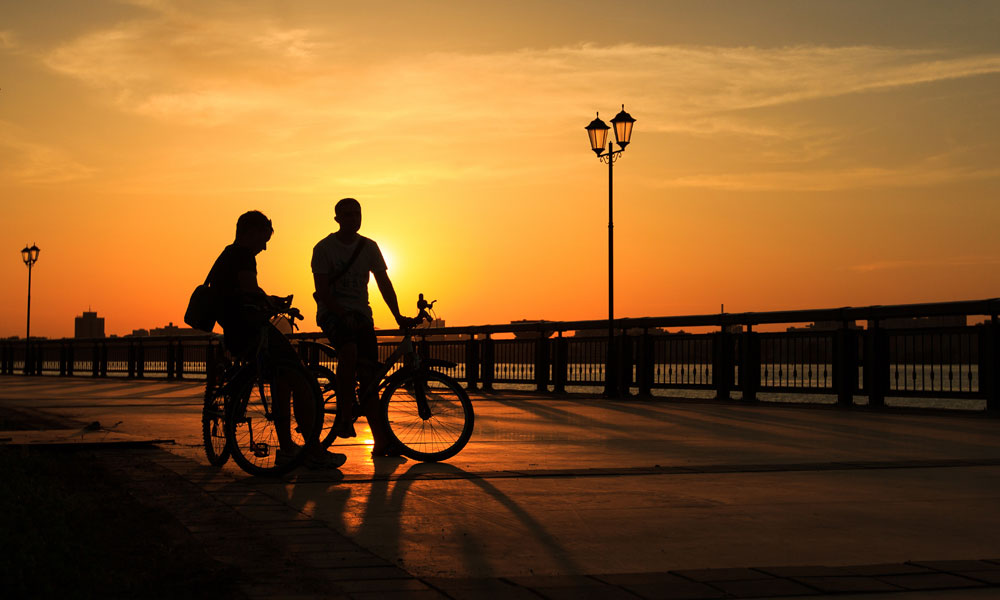 If you come to Marbella, consider renting your own bike. This is a healthy way to go sightseeing and is ideal for exercise. These three amazing routes can be experienced with us:
Climb up to Juanar
One is the climb from Marbella to the Refugio de Juanar. The path is 34 kilometres long (around 21 miles) and takes about two hours. The starting point is at Padre Paco Ostos next to the bus station in Marbella. The landscape of this environment will surprise you.
On this route, you can enjoy the views of a great Mediterranean forest of oak trees, cork trees, oaks, pines, agaves and cacti, which extend to the edge of the road. As for the wildlife inhabiting the area, we must mention the Hispanic ibex, which is a protected species and virtually extinct, and the golden eagle.
Once you reach the destination, just a kilometre and a half (a mile) further is the Mirador del Juanar, which can be accessed along a wide dirt track. You can see the Mediterranean Sea and Marbella at your feet from here, plus a monument to the ibex.
Visit Wikiloc, the GPS location-sharing community
Marbella – San Pedro Alcántara
The promenade is 17 kilometres long (around 10 miles) and can be traversed by bike, linking Marbella with San Pedro Alcántara passing through Puerto Banús. If you are looking for a peaceful ride by the sea, there is no better choice than this. In addition, this route will allow you to watching the sea from your bike at all times.
Visit Wikiloc, the GPS location-sharing community
San Pedro Alcántara – Istán – Río Verde
This route is 65 kilometres long (around 40 miles) and although it is long, it is medium difficulty and so is suitable for everyone.
The starting point is the Hipercor de San Pedro Alcántara from which you will head along the Istán road. This is a mountain route which is marked by many curves. At one point along the the road, you find the Istán fountains where you can stop for a rest to catch your breath. After this, you will reach the Río Verde area where you should take extra care due to the humidity. Keep pedalling and you will find the Puerto de la Refriega where you can see some impressive views. Once you find the source of the Hoyo del Bote waterfall, you can stop to rest and head back to San Pedro.
Visit Wikiloc, the GPS location-sharing community
Along the shore from Marbella to San Pedro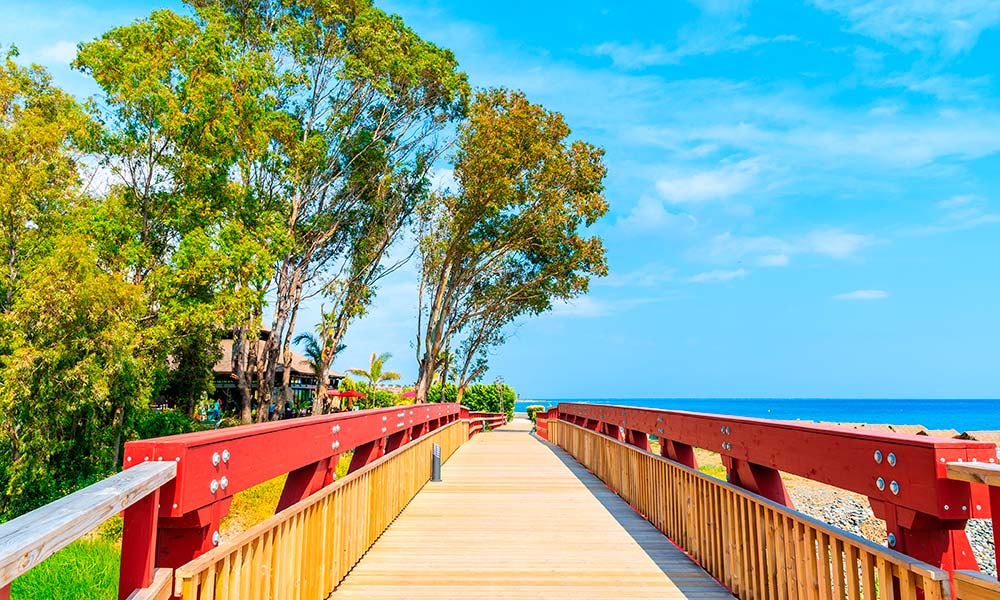 The coastal path of Marbella mostly goes through the Vía Verde, which joins Marbella with San Pedro de Alcántara thanks both to its coast and to the city's promenades. This path is equipped with wooden handrails, rocky paths and hanging bridges so it is perfect for running, walking and cycling, or if you love new mobility vehicles, you can use a segway or electric scooter. It is a 6 mile route that is totally flat and very simple to do, so if you do it by bike it will take you less than an hour and if you do it on foot, it would take you around two hours.
Conversely if you decide to do it on a segway or scooter, you must bear in mind that personal mobility vehicles can only be used on cycle lanes and on cyclable trails (although the pedestrian will always have right of way) and at less than 6 miles an hour.
We highly recommend you do this route, since you will be able to enjoy some amazing views of Nueva Andalucía, Puerto Banús, Nagueles, Casablanca and Fontanilla Beaches and all the amenities (chiringuitos, snack stalls, bars, coffee shops), as well as places of interest located along the trail. You cannot do this route without stopping to see the spectacular Río Verde wooden walkway, since it is the longest pedestrian bridge in Spain, or Villa Romana de Río Verde, a large town dating back to the 1st and 2nd centuries, since it is famous for its mosaics, especially the one representing Medusa.
What to see and do between Puerto Banús and Marbella, route along the Promenade