Marbella and Ibiza Blog
Amàre Beach Hotels
Do you know Marbella's best beaches?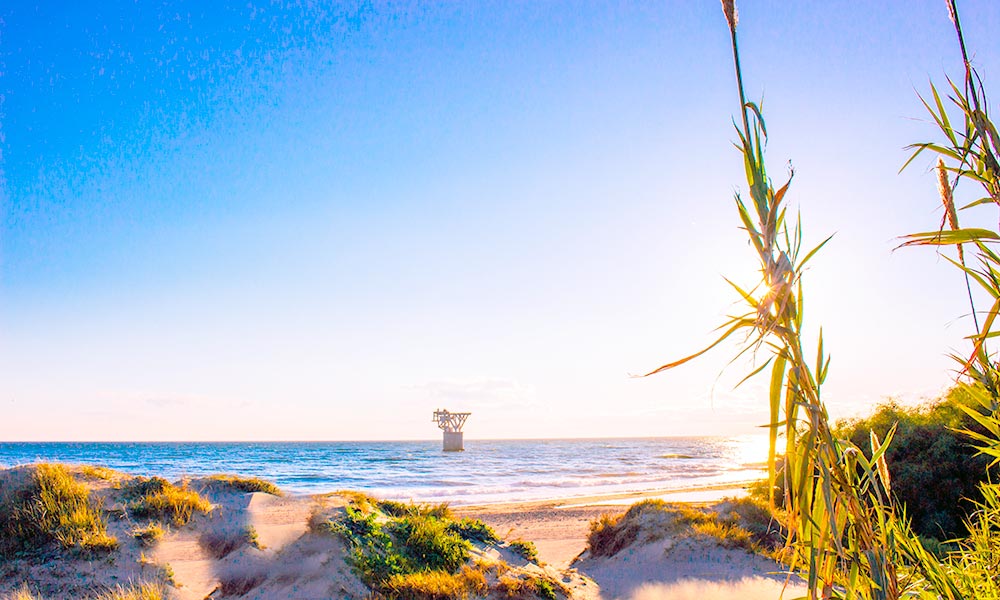 Do you know Marbella's best beaches?
Since the 1950s, Marbella beaches have been the favourite destination of both Spanish and international tourists. From Guadalmina to Cabopino, Marbella is home to over 18 miles of beaches catering to all tastes and offering a variety of ambiences, from the coolest in the centre to VIP ones with beach clubs and refreshment stalls.
The beaches undoubtedly have an attraction that makes them known to everyone. This is thanks to the area's wide variety of places that everyone can enjoy. If there is something that stands out, it is that the best beaches in Marbella are whims of nature that make you not want to leave. Marbella is the beach, too!
Guadalmina Beach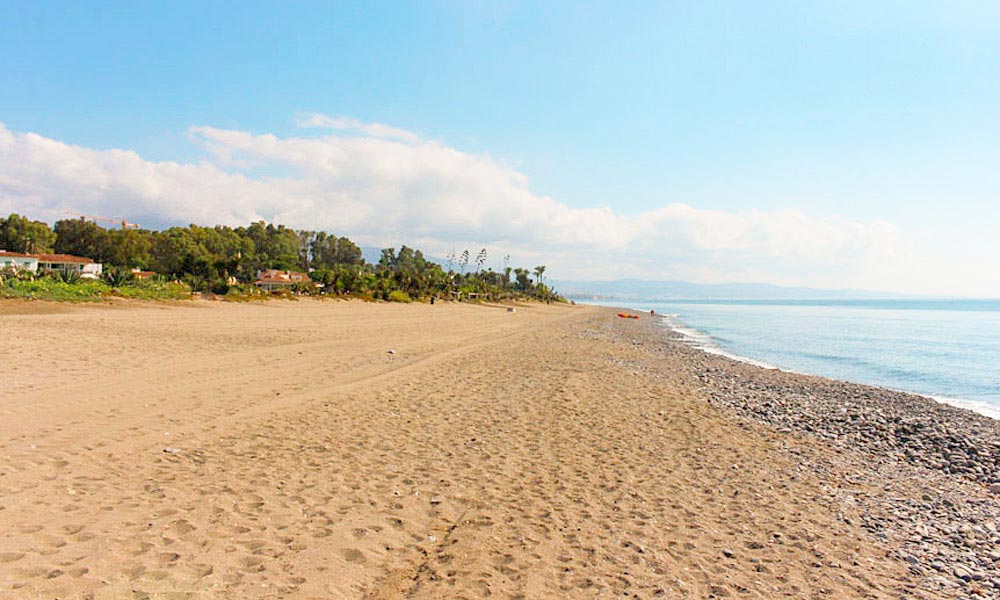 Guadalmina beach can be found in San Pedro de Alcántara; this is the last municipality in Marbella and it borders Estepona. This beach lies alongside Marbella's first golf course: the 1959 South Course and 1973 North Course. The beach is stony and access by car is limited. It is very secluded and offers spectacular views over Gibraltar and the Atlas Mountains in Morocco; the beach is full of coves and the ruins of the Ciliana Roman baths can be seen here. The Almenara Tower is another of this beach's landmarks.
San Pedro de Alcántara Beach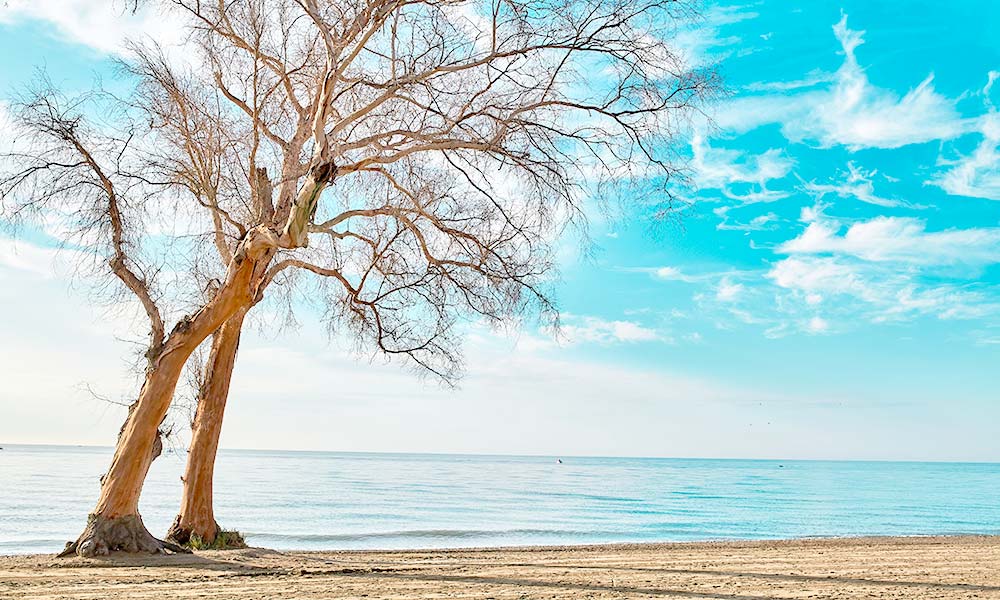 This beach lies half way between Marbella and Estepona. Here you will find all the amenities you need to spend a lovely day of sunshine and sea and can enjoy a relaxing trip to the seaside with its many bars and refreshments stalls, all without annoying buildings that can be overbearing. You will also have no difficulty parking, since there is always a space to leave the car. However, if you come by bus you will have to walk a little, since the stop is several streets away.
Nueva Andalucía Beach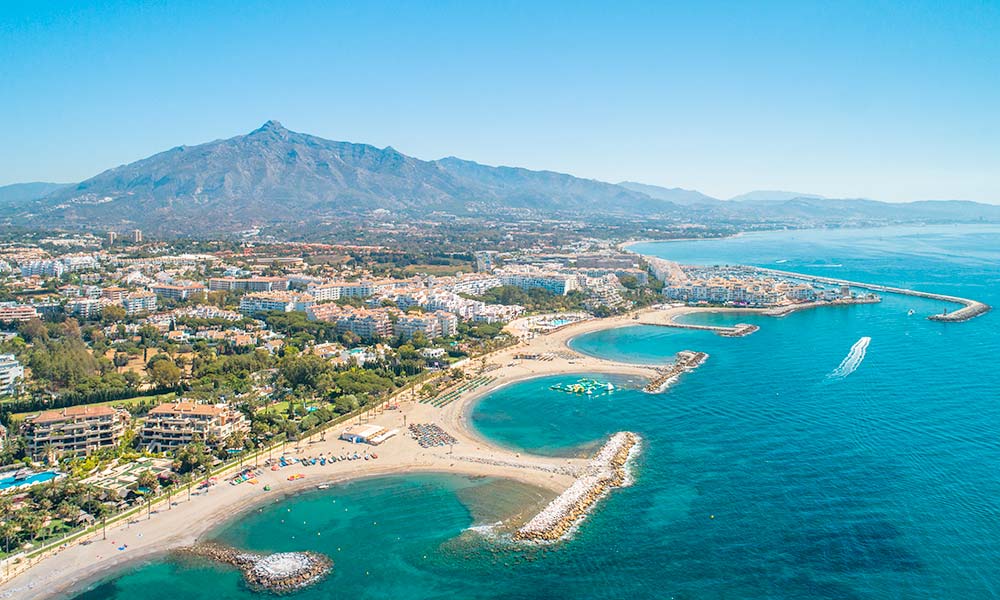 This is one of the most different and spectacular beaches in Marbella and the Costa del Sol; it starts in Puerto Banús and stretches 1000 metres towards the east, with a width of 30 metres. The beach area is characterised by its small coves. The sand is dark, coarse and typically Mediterranean. There is a lovely stretch of seafront promenade running from Puerto Banús to Nueva Andalucía, lined with palm trees and with a series of places where you can stop for a drink.
Puerto Banús Beach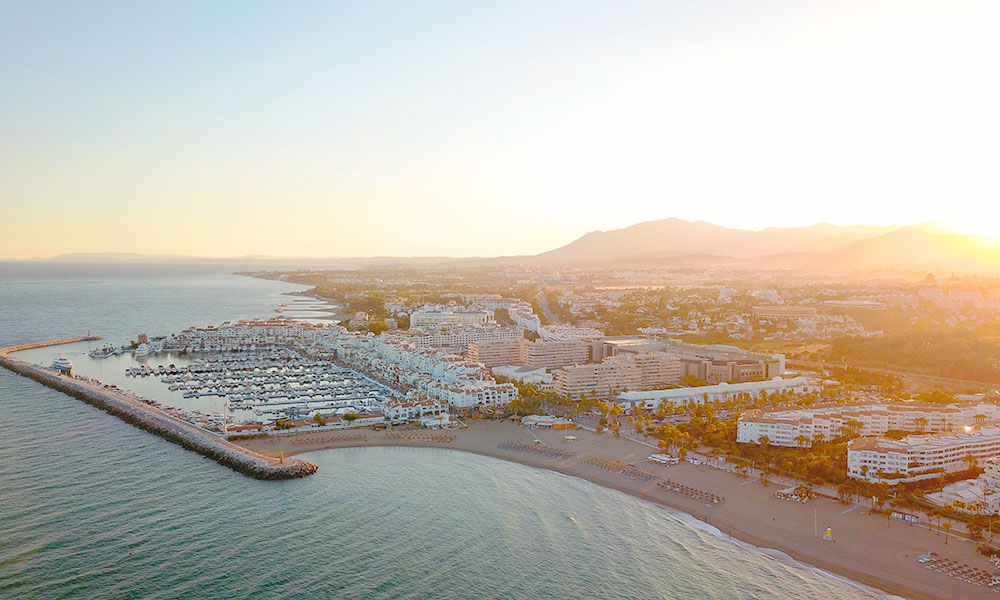 Puerto Banús Beach is located with its back to Puerto Banús. This pretty beach that looks directly towards the River Verde combines a multitude of attractions, since it is surrounded by all manner of amenities (not for nothing is Puerto Banús the most sophisticated enclave of the Costa del Sol) and the best restaurants, which has led to it enjoying high visitor numbers.
Glamour finds its natural habitat on this beach, just as at its port, and the coolest people from the world of television, both Spanish and international, stroll along its sands and frequent its terraces and shops.
Rio Verde Beach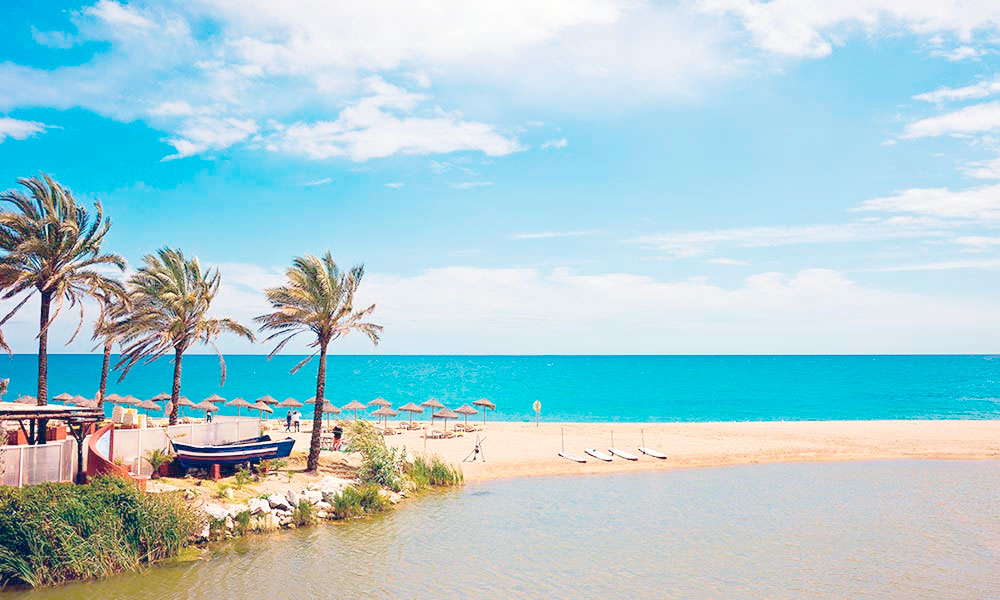 You can find Río Verde Beach just before you arrive at Puerto Banús. Its location and, in particular, the quality of the amenities it offers makes it one of the most popular beaches in the whole of Marbella. Furthermore, its vicinity is home to the remains of a 1st century Roman Hispanic city known as Río Verde Villa Romana.
El Ancón Beach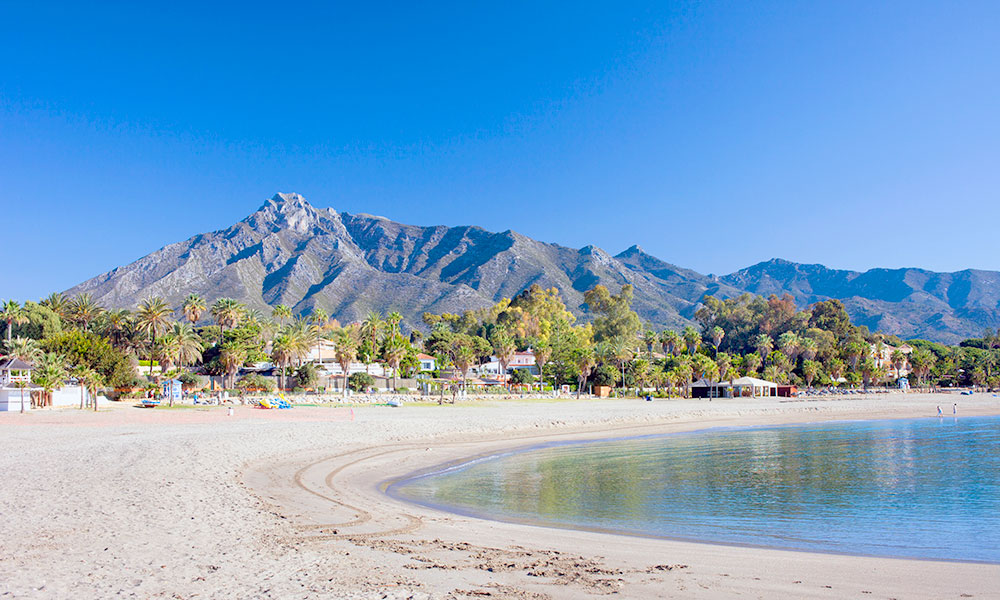 El Ancón Beach in Marbella is found on the Golden Mile, alongside the estate of the same name. It is a beach with a good length and medium width; it doesn't get excessively busy, although high numbers of people visit during the summer season. Here can also be found Victor's Beach bar, one of the best known in the municipality.
Nagüeles Beach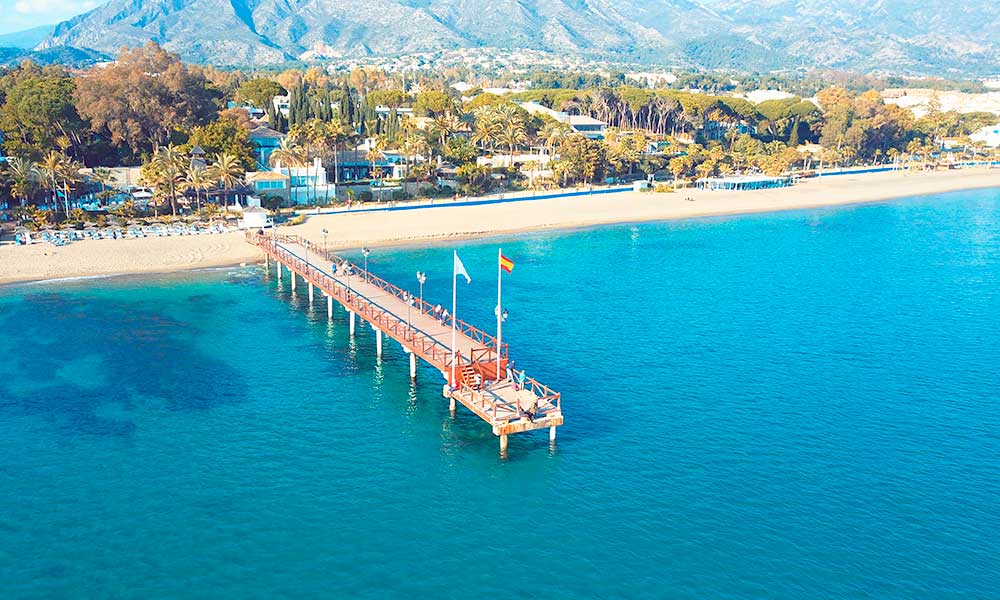 Located on the "Golden Mile" alongside Marbella Club, this beach has a newly built seafront promenade and good services, with disabled access. Nagüeles beach is very well known and gets busy during the summer, whereas in winter it is the perfect place for a quiet stroll.
El Faro Beach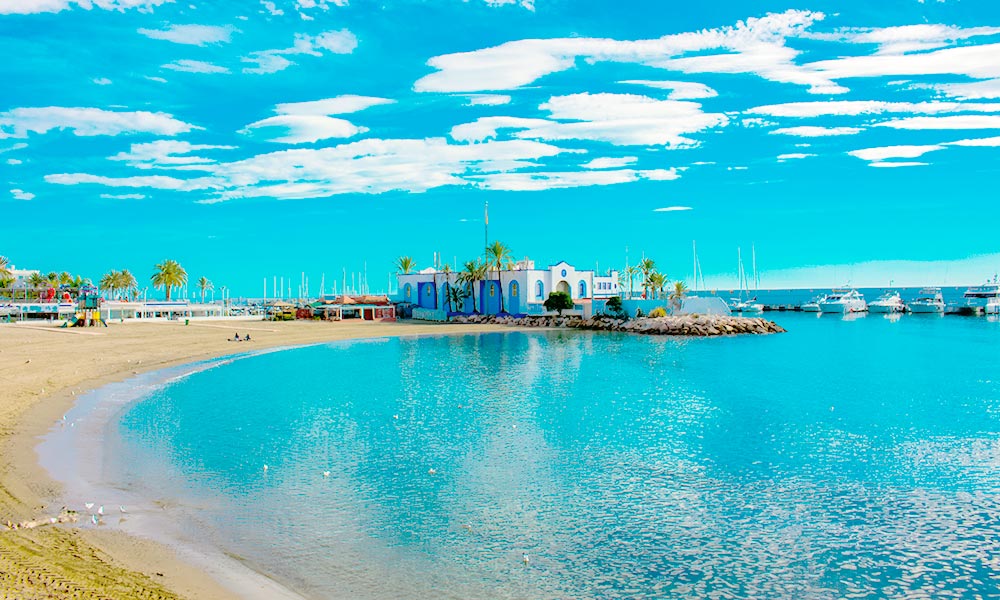 El Faro Beach is one of the most central and famous beaches in all of Marbella. It owes its name to the very same lighthouse that you can see if you spend a day here. Faro is not one of the longest beaches in the locality, since it is around 656 feet long, though its fantastic location (it is just 5 minutes from luxury shops, designer shops, terraces and restaurants) makes it the ideal option for enjoying sunshine and sea, which is why it is busy all year round. As added value, it must be said that it has free parking, since it is rather difficult to find a space in summer.
And if you get tired of all the sunshine, Constitution Park is one street away, where you can enjoy a beautiful garden and an auditorium where different activities, both leisure and culture, are carried out.
La Venus Beach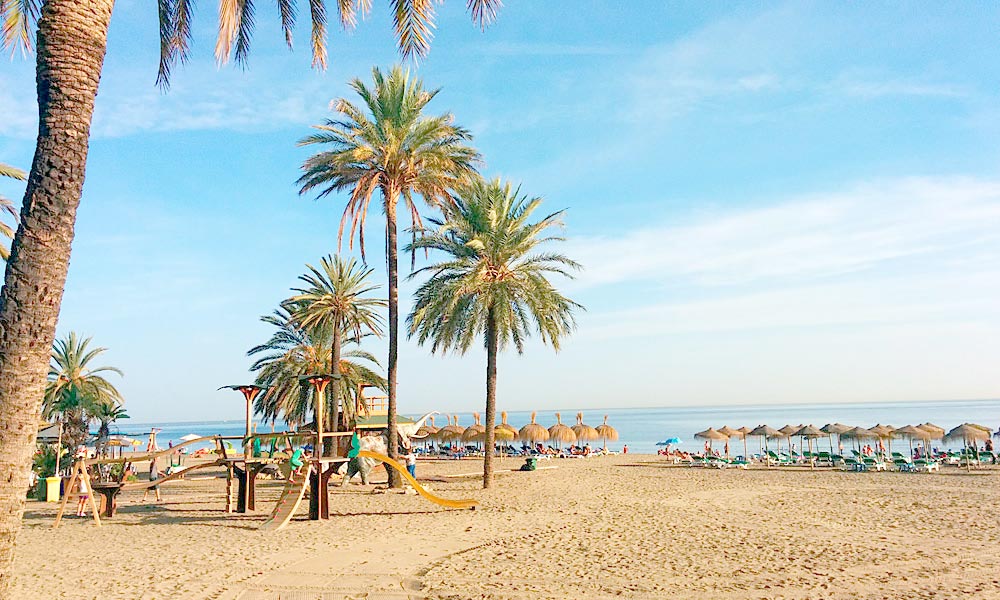 La Venus beach is located in Marbella city centre, alongside the Represa River. It is a very well-known beach as it is right on Marbella's seafront promenade, opposite the Alameda; in the vicinity can be found restaurants, bars, shops and apartments, etc.
The beach itself offers a full range of services and disabled access.
Bounty beach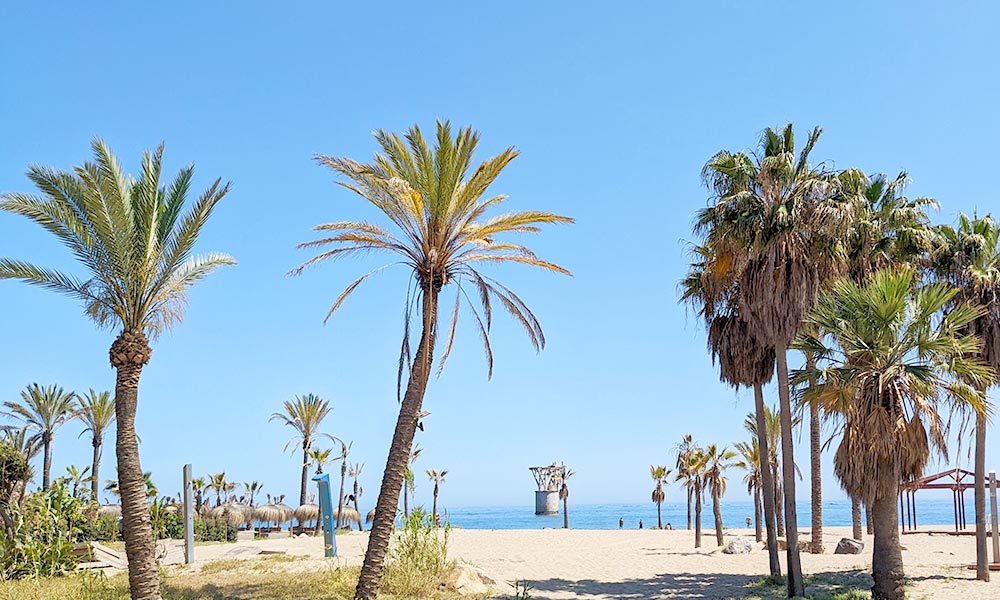 This is for many the "coolest" beach on the entire Costa del Sol, thanks to its location close to the centre of Marbella and its relaxed environment, where Chill Out music is always played. Palms and banana trees provide shade on the beach. It has a relaxed environment… very relaxed.
El Realejo Beach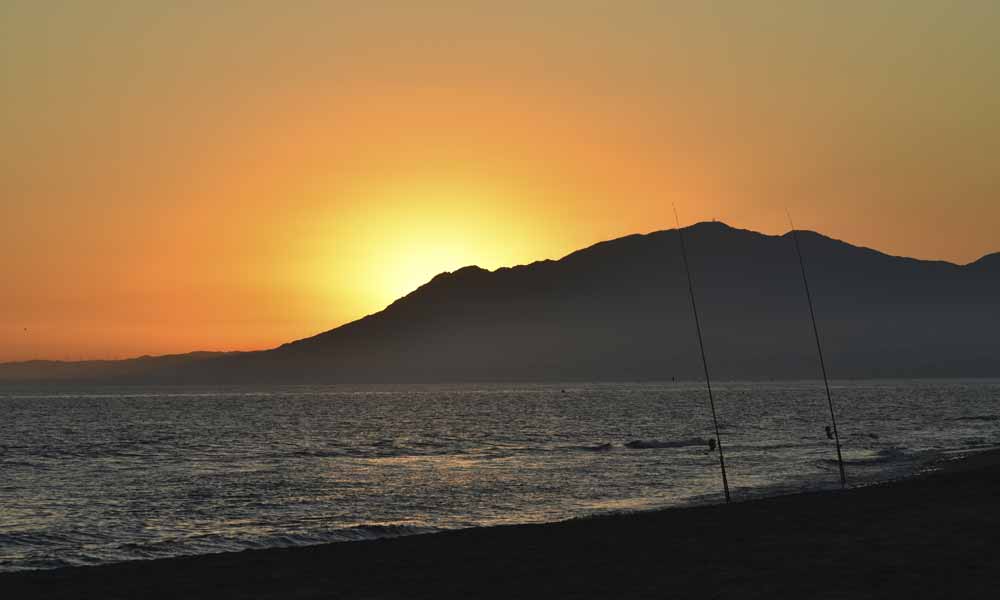 If you want to enjoy fine golden sand, be surrounded by exotic vegetation and bathe in calm waters, El Realejo Beach Is the perfect place. At 2,625 feet long, this beach has a calmer personality than other beaches. Also, very nearby, almost kissing the shore, is the Río Real Golf Course. So, if you want to play some holes when you're tired of the sunshine and sea, you can do so here. Don't forget that the Costa del Sol is also called the Costa del Golf, because it is home to over 70 different courses that you can choose from.
Los Monteros Beach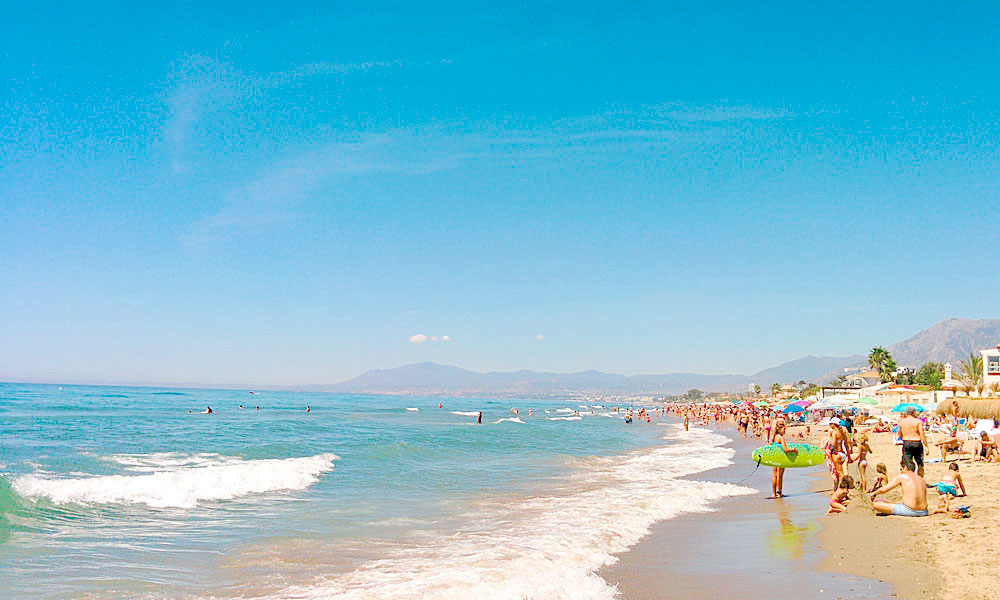 Los Monteros is one of Marbella's semi-urban beaches, located just a few km from the city. Nearby can be found some of Marbella's most luxurious estates.  This beach forms part of around two km of coastline with sand dune formations, along with the beaches La Adelfa, Realejo and Río Real. Without a doubt this is the perfect beach for a bit of quiet sunbathing…
El Alicate Beach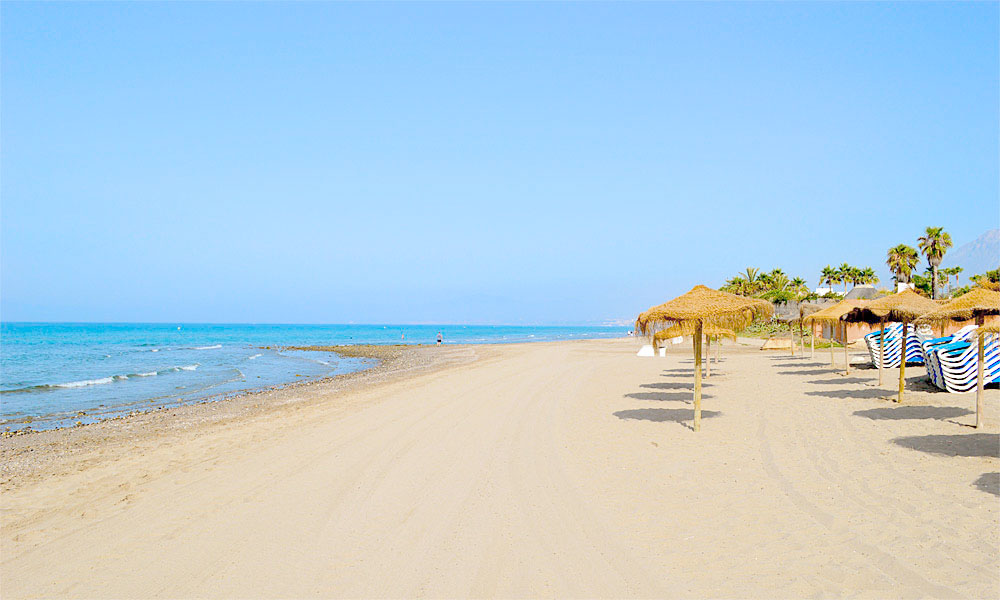 El Alicate beach in Marbella is not excessively busy and only every gets half full during the summer. However, its golden sand and clear blue water make it one of the most charming beaches in Marbella: it is visited by those wanting to enjoy a bit of peace and quiet.
El Alicate beach is on the edge of an exclusive estate of the same name. It is home to some celebrities, including Antonio Banderas, who has a house right on this beach.
Real de Zaragoza Beach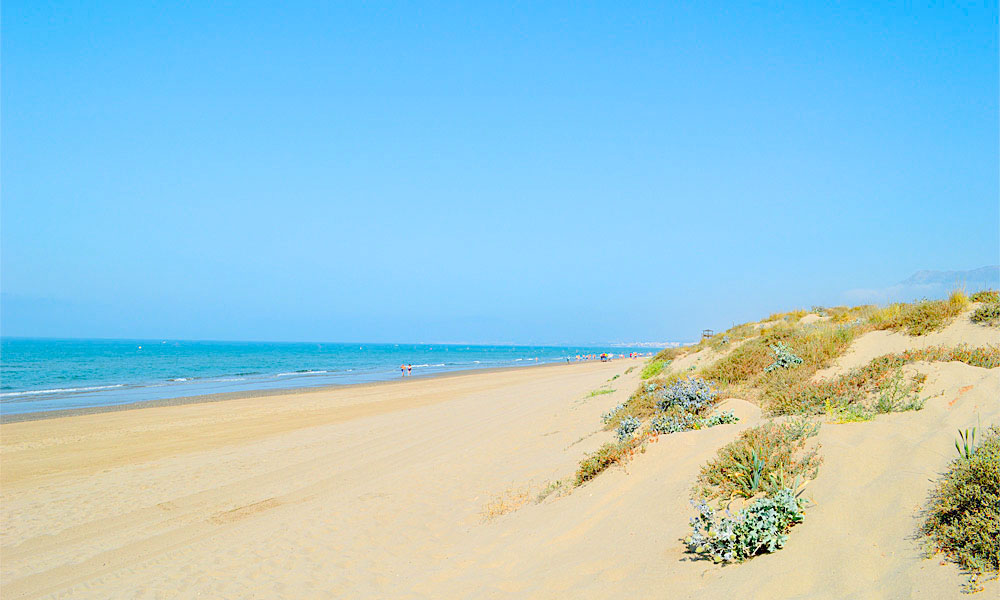 Real de Zaragoza beach is long and fairly narrow, but without a doubt one of Marbella's best. It is a quiet beach with golden sand, perfect for lying down in the sun for some rest and relaxation. Nearby can be found some of Marbella's most exclusive estates, as well as beach bars and restaurants
La Víbora Beach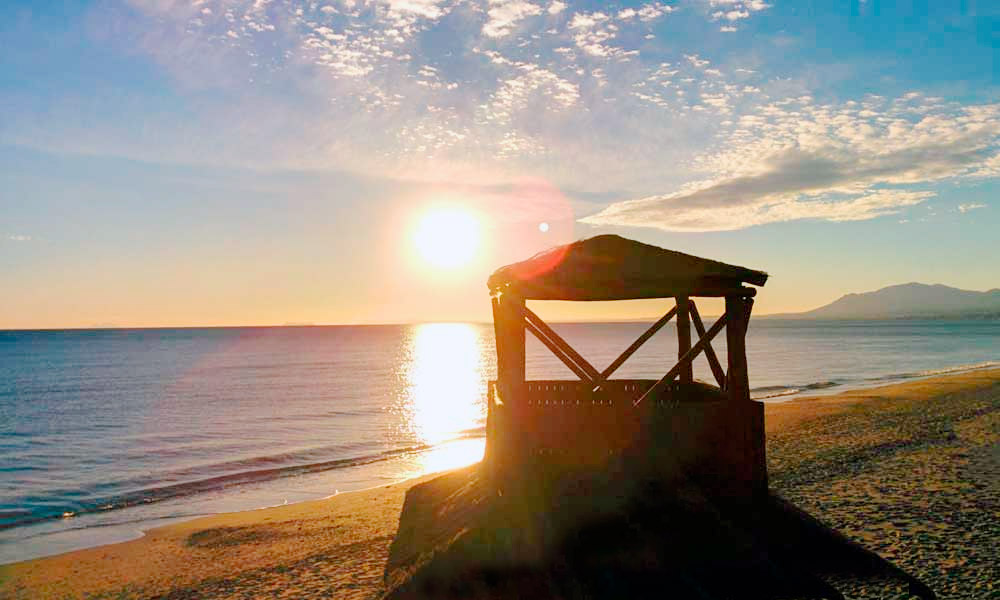 This golden sandy beach with extensive vegetation owes its peculiar name to the spring that sits next to it. Thanks to its particular landscape features, this beach is ideal for, in addition to enjoying a wonderful day of sunshine, disconnecting and enjoying the leisure amenities that can be found here, since less than a mile away is Cabopino Marina, a small, pretty marina offering an abundance of leisure activities and restaurants.
Las Chapas Beach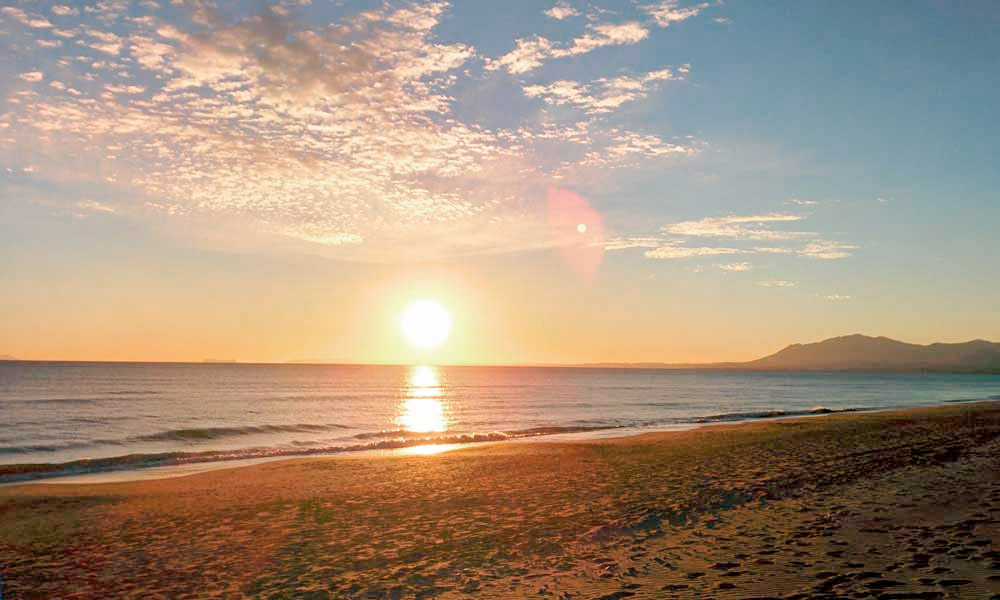 Las Chapas Beach is the most glamourous beach on the whole of the Costa del Sol, since it is home to a good number of top quality restaurants and establishments and, of course, beach clubs. The places on Las Chapas Beach include the famous Nikki Beach, a fabulous club where you can hear good music and eat the best food while enjoying the best leisure activities. However, this in no way affects its peace and quiet, since while it is one of the most beautiful and best-known beaches in Marbella, it is not usually excessively busy.
Cabopino Beach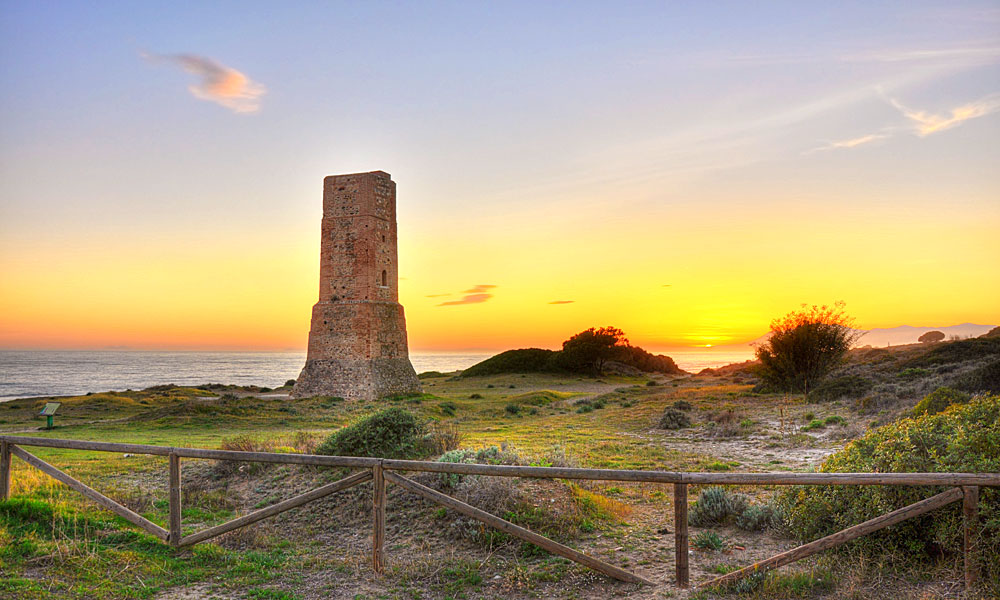 Over time, this beach is becoming better known and more visited by tourists seeking natural beaches; this one runs alongside the protected Artola sand dunes. Despite this beach being very popular, you can always find a secluded spot for yourself.
MÁLAGA'S 10 BEST BLUE FLAG BEACHES
DISCOVER THE BEST BEACH CLUBS IN MARBELLA AND THE COSTA DEL SOL