Marbella and Ibiza Blog
Amàre Beach Hotels
Malaga: a tour of the Costa del Sol city of culture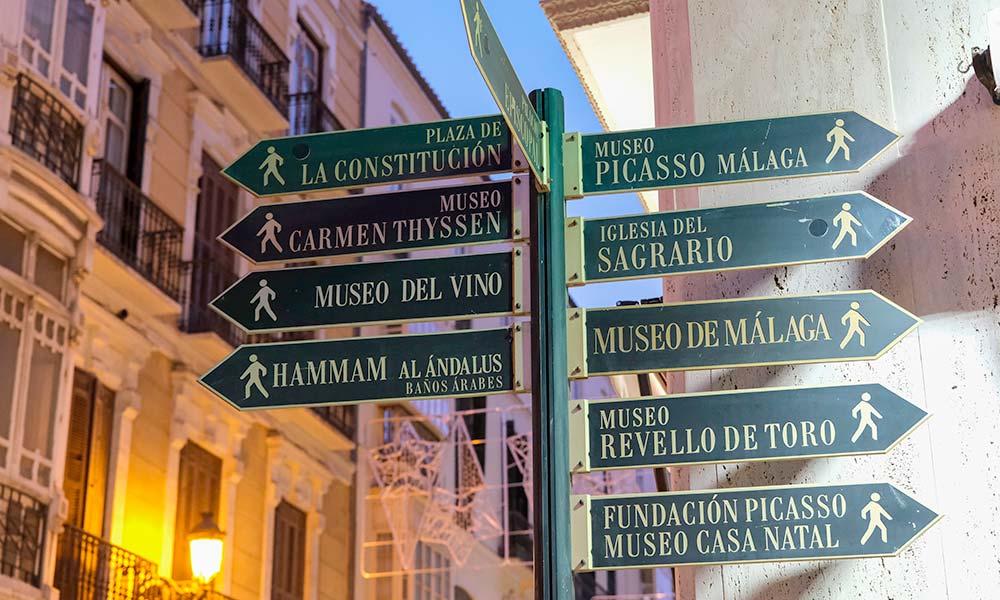 Malaga: a tour of the Costa del Sol city of culture
Inhabited for over 2,000 years by different Mediterranean civilisations, Malaga is today a city that unites modernity and tradition. So, who said that sun and beach tourism is not compatible with culture? This city is one of those places where everyone would like to live, and while it is a destination that is very famous for its beaches and good weather, there are many things that will attract you to this wonderful city (museums, shows, theatres and exhibitions in Malaga). You will have a great time with the city's many shows, since the so-called "art mile" is right on the coast.
This comprises one mile of museums in Malaga, theatres and even Soho, the arts neighbourhood, which will delight anyone who comes looking for a fun and very complete cultural experience.
CAC Málaga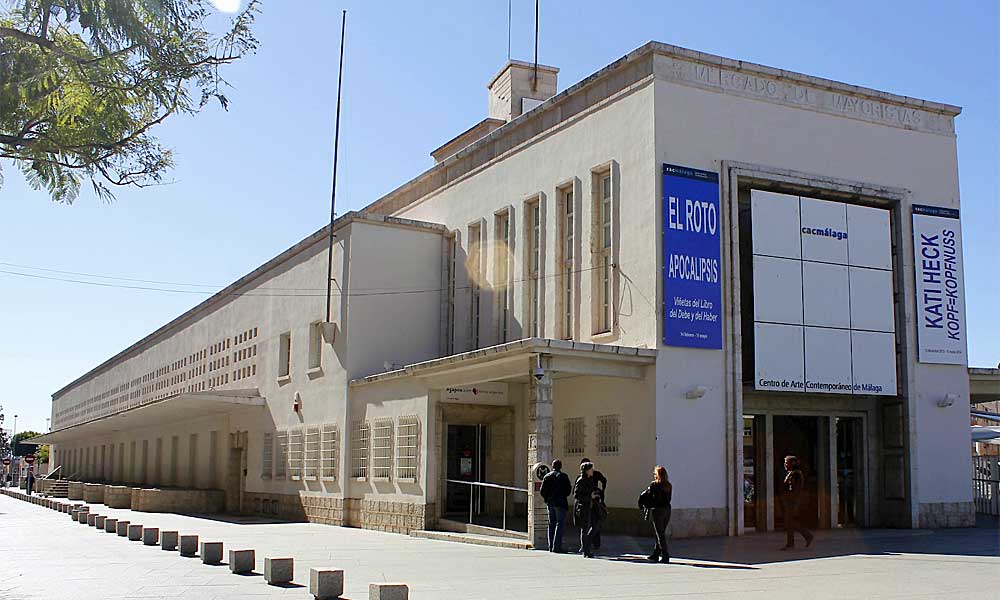 The Málaga Contemporary Art Centre is located in the old Wholesalers Market. It opened in 2003 and its journey thereafter has been defined by its great versatility and the value it gives to the diffusion of modern art. This centre only houses works from the last third of the 20th century to date, and internationally renowned artists such as Tracey Emin, Anish Kapoor, William Kentridge and the Chapman Brothers have graced its spaces.
Calle Alemania, S/N, 29001 Málaga
Tel: +34 952 12 00 55
Web: www.cacmalaga.eu
Google Maps
Picasso Museum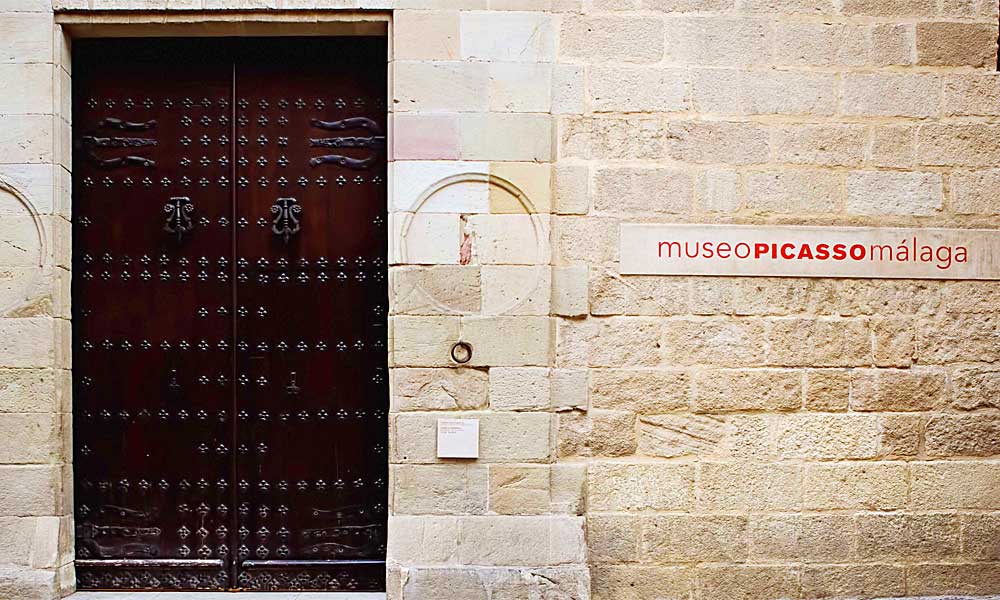 The Málaga Picasso Museum is one of two art galleries dedicated to this immortal genius in his native city, along with the Picasso Foundation Birthplace Museum. The Picasso Museum is another key element of Málaga's cultural offering, as since it opened over 3.5 million visitors have enjoyed its works, such as Still Life With Skull and Three Hedgehogs, Jacqueline Sitting Down With a Cat, Bather and Woman With Raised Arms that were given by Bernard Picasso and Cristine, the artist's grandson and daughter-in-law, respectively.
Palacio de Buenavista, Calle San Agustín, 8, 29015 Málaga
Tel: +34 952 12 76 00
Web: www.museopicassomalaga.org
Google Maps
Picasso Foundation Birthplace Museum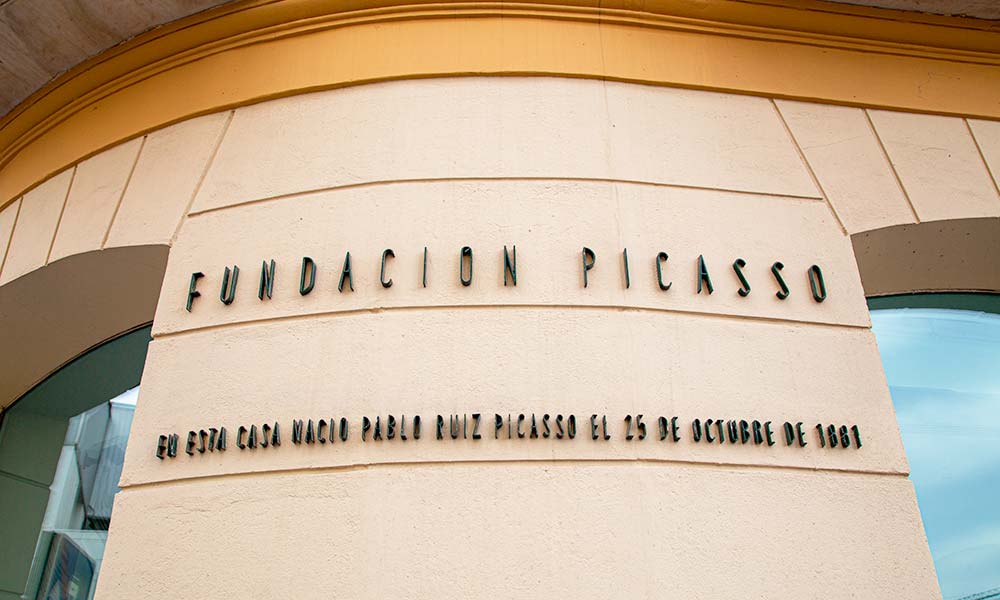 Located in the house where Picasso was born, the Foundation that bears his name has manged to gather works by 200 different artists. The building also houses the works and personal items of the artist and his family. A specialist library and continuous programme of temporary exhibitions and cultural activities complement the offering of the Picasso Birthplace Museum.
Plaza de la Merced, 15, 29012 Málaga
Tel: +34 951 92 60 60
Web: www.fundacionpicasso.malaga.eu
Google Maps
Carmen Thyssen Museum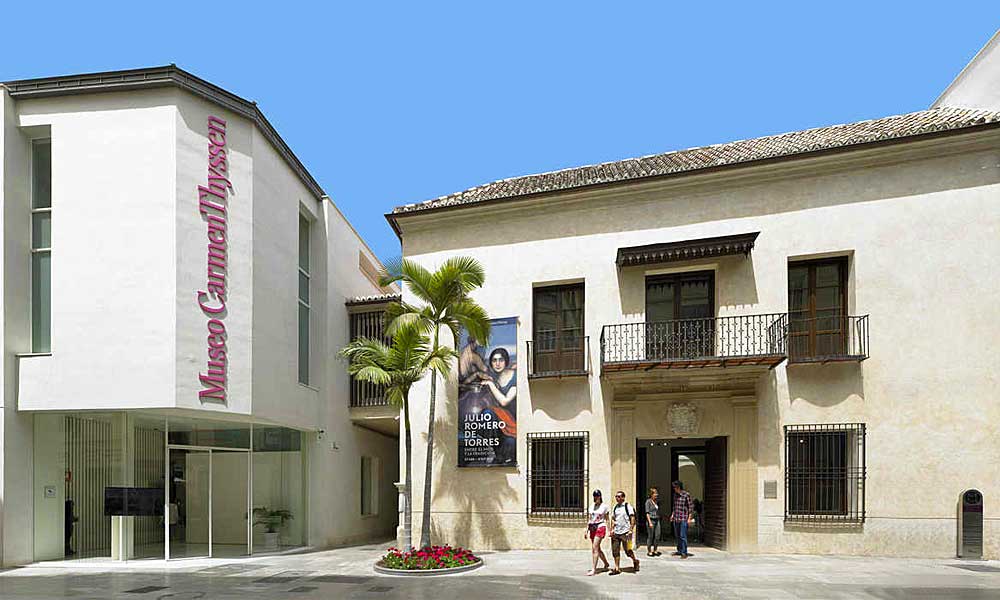 Thanks to its large exhibitions, the Málaga Carmen Thyssen Museum has become one of the city's top quality cultural spaces. The museum exhibits 285 works that form part of the Carmen Thyssen-Bornemisza Collection and provide a tour of 19th century Spanish painting genres, a period chronologically framed between the figures of Goya and Picasso, with a special emphasis on Andalusian painting.
The exhibition is divided into four sections: Old Masters (Francisco de Zurbarán and Jerónimo Ezquerra), Romantic landscape and regional traditions (Genaro Pérez Villaamil and Rafael Benjumea), preciocisity and natural landscape (Mariano Fortuny, José Benlliure and Sánchez Perrier) and turn of the century (Ignacio Zuloaga and Julio Romero de Torres).
Calle Compañía, 10, 29008 Málaga
Tel: +34 902 30 31 31
Web: www.carmenthyssenmalaga.org
Google Maps
Félix Revello de Toro Museum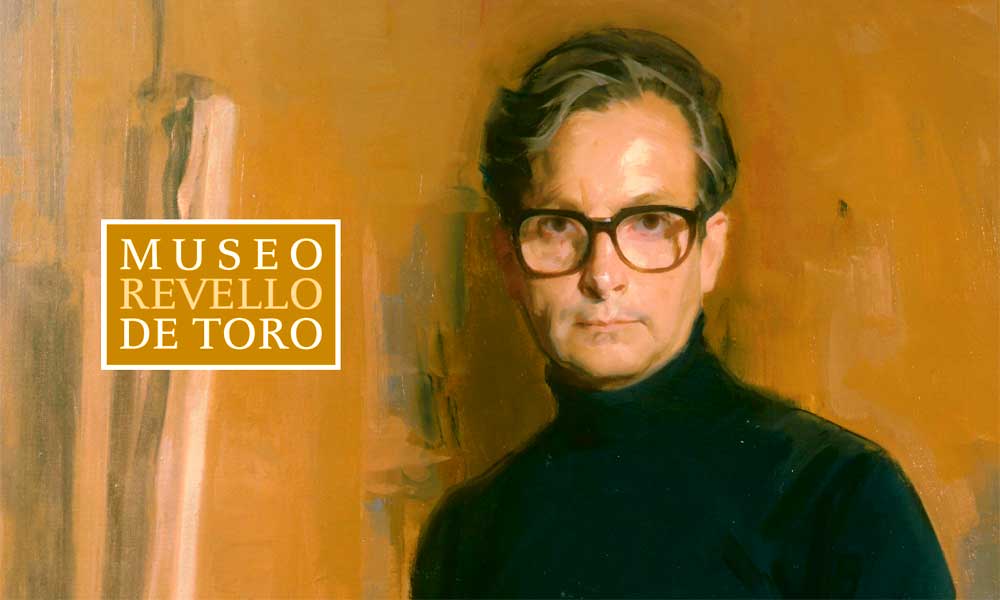 The main aim of this art gallery is to make the work of Félix Revello de Toro known in his native city. The permanent collection includes 142 works, including oil paintings, sketches and drawings. This museum was conceived as an exhibition space that has the most advanced technology and proposes achieving three goals. In first place and most evidently to permanently exhibit the work of the famous Malagan portrait and figurative painter Félix Revello de Toro. In second place, to highlight the Pedro de Mena Home Studio, one of the few dwellings that have been conserved in Malaga from that period. And last, but by no means least, to promote the figure of the 17th century visual artist Pedro de Mena by discussing what is known about his work and his life and artistic trajectory.
Calle Afligidos, 5,29015 Málaga
Tel: +34 952 06 20 69
Web: www.museorevellodetoro.net
Google Maps
Automobile Museum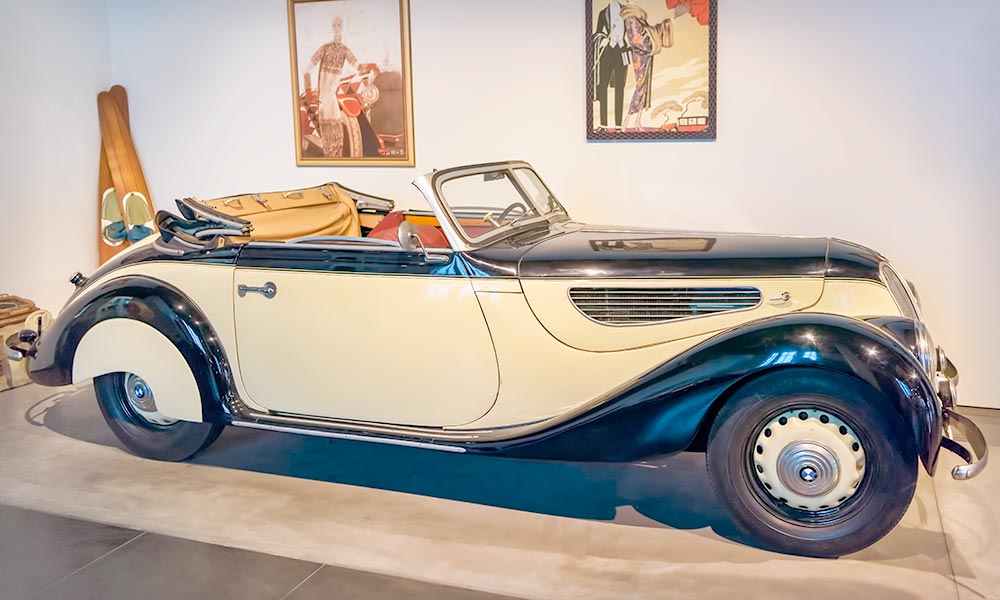 Amazing collection of over 90 exclusive models, including Jaguar, Aston Martin, Bugatti, Rolls Royce and Porsche, among others, located in the historic Tobacco Factory. It illustrates the aesthetic evolution of the automobile through 10 themed rooms. The museum also houses a fashion section with vintage hats, hatboxes and suitcases of the era. The backgrounds are divided into several collections: Belle Epoque, Art Deco, Dolce Vita, Tuning, English Tradition and Dream Cars. Without doubt a point of reference for lovers of two and four wheels.
Avda de Sor Teresa Prat, 15, 29003 Málaga
Tel: +34 951 13 70 01
Web: www.museoautomovilmalaga.com
Google Maps
Centre Pompidou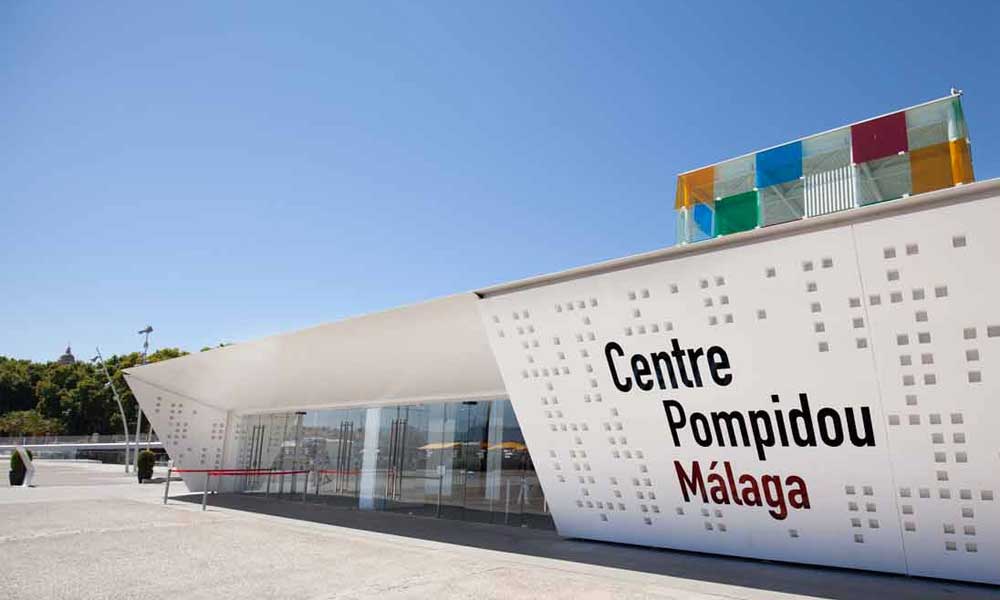 The Centre Pompidou Málaga is the first offshoot of the original outside France and its main aim is to exhibit a tour through 30th and 21st art. All the wealth and changes of this chronological period are reflected through five areas entitled: Metamorphosis, Self Portraits, The Man Without a Face, The Political Body and The Body in Pieces.
Its rooms house almost 90 select works from the Pompidou Centre collection, one of the two most important collections of the world of modern and contemporary art. As an indication of the importance of the projects, some of the names exhibited are Francis Bacon, Georg Baselitz, Constantin Brâncuși, Alexander Calder, Marc Chagall, Giorgio de Chirico, Max Ernst, Alberto Giacometti, Jean Hélion, Frida Kahlo, Fernand Léger, René Magritte, Joan Miró, Francis Picabia, Pablo Picasso, Antoni Tàpies, Jean Tinguely and Kees Van Dongen.
Puerto de Málaga, Pasaje Doctor Carrillo Casaux, s/n, Muelle 1, 29016 Málaga
Tel: +34 951 92 62 00
Web: www.centrepompidou-malaga.eu
Google Maps
Malaga Russian Museum of St Petersburg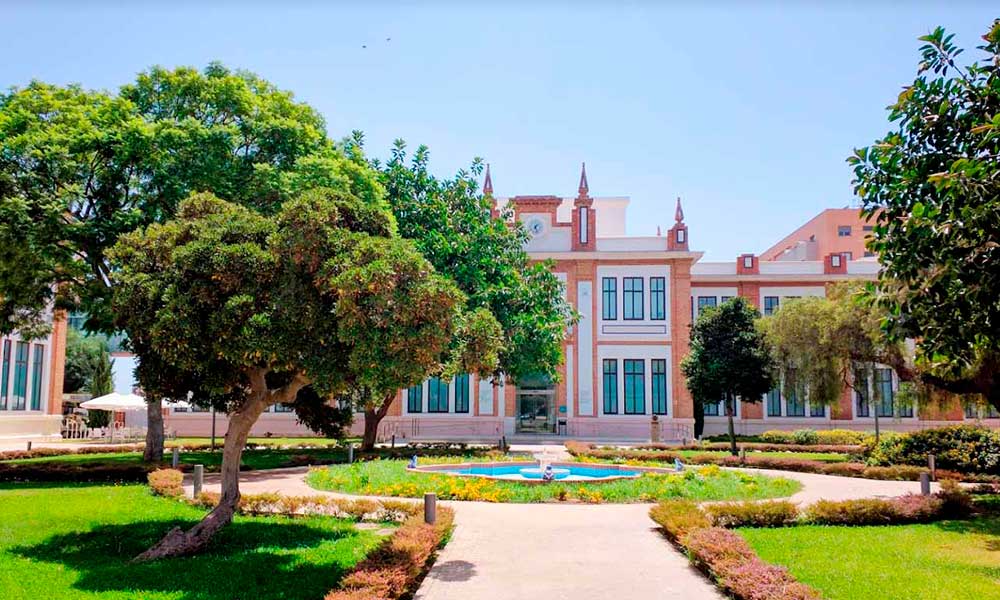 The collection of the Malaga Russian Museum St. Petersburg is located in the Tabacalera building, an emblematic Malagan building that used to be a tobacco factory. The collection comprises a hundred pieces dating from between the 15th and 20th centuries. With 2,300 m2 and 770 linear metres for exhibitions, it also houses an auditorium, children's workshops, three projection rooms, reading room, a Virtual Museum site and a coffee shop. Given all this, it is no understatement to say that this museum is one of the best in the city.
Edificio de Tabacalera, Av de Sor Teresa Prat, 15, 29003 Málaga
Tel: +34 951 92 61 50
Web: www.coleccionmuseoruso.es
Google Maps
Malaga Interactive Museum of Music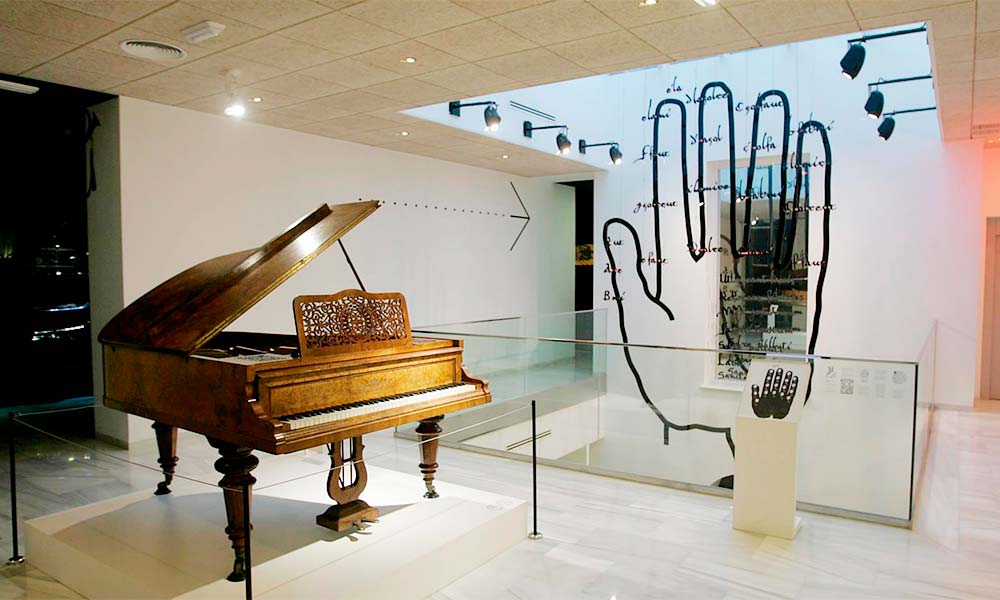 The MIMMA is an unusual museum, since its purpose is to place the visitor in a continuous dialogue with the exhibition, so visitors will enjoy a very extensive collection of musical instruments brought from all corners of the world and from all eras. An interesting aspect, it has to be said, is that it has a "Please Do Touch" room, where the visitor is urged to touch all the instruments.
Calle Beatas, 15, 29008 Málaga
Tel: +34 952 21 04 40
Web: www.musicaenaccion.com
Google Maps
Museum Jorge Rando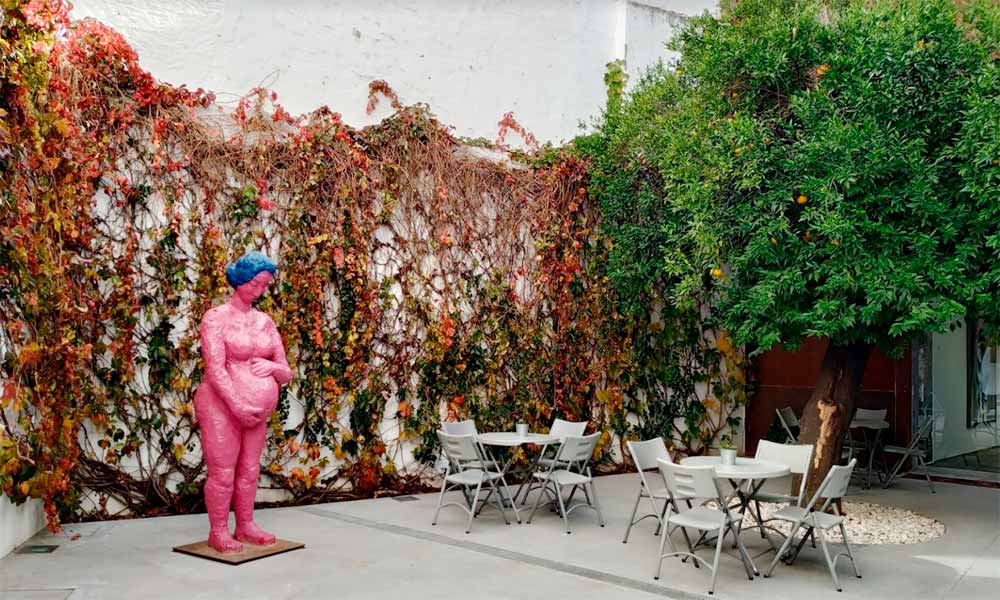 The Museum Jorge Rando is the only expressionist museum on the Iberian Peninsula. Its purpose focuses on informing of this painter's work and of the expressionist movement. In addition to a permanent exhibition of this artist's work, its walls have hosted the work of creators of the stature of Ernst Barlach and Käthe Kollwitz, among others.
Calle Cruz del Molinillo, 12, 29013 Málaga
Tel: +34 952 21 09 91
Web: www.museojorgerando.org
Google Maps
Small museums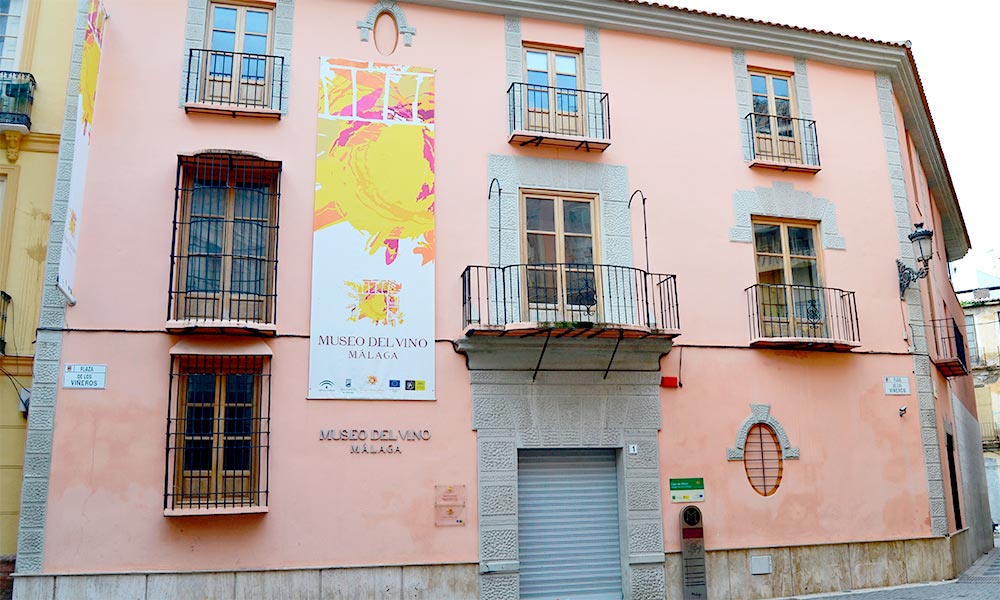 In addition to the big museums, visitors to Málaga can also visit smaller, but no less interesting museums. These are the Málaga Glass and Crystal Museum, one of the most highly valued by visitors, and the Málaga Wine Museum.
Málaga Wine Museum
Plaza de los Viñeros, 1,29008 Málaga
Tel: +34 952 22 84 93
Web: www.museovinomalaga.com
Google Maps
Málaga Glass and Crystal Museum
Plazuela Santísimo Cristo de la Sangre, 2, 29012 Málaga
Tel: +34 952 22 02 71
Web: www.museovidrioycristalmalaga.com
Google Maps
Other museums in the province of Málaga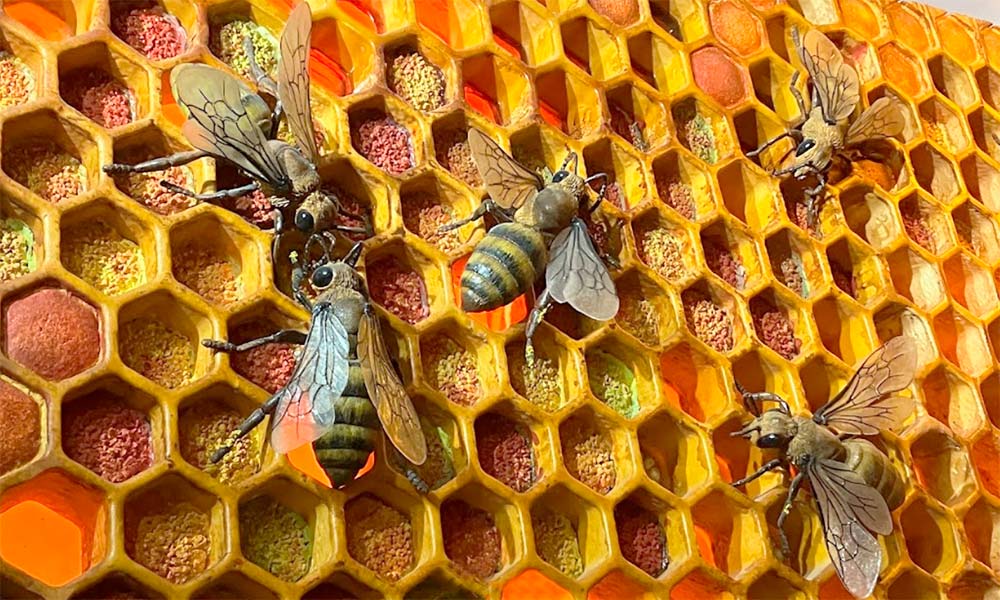 Cánovas Theatre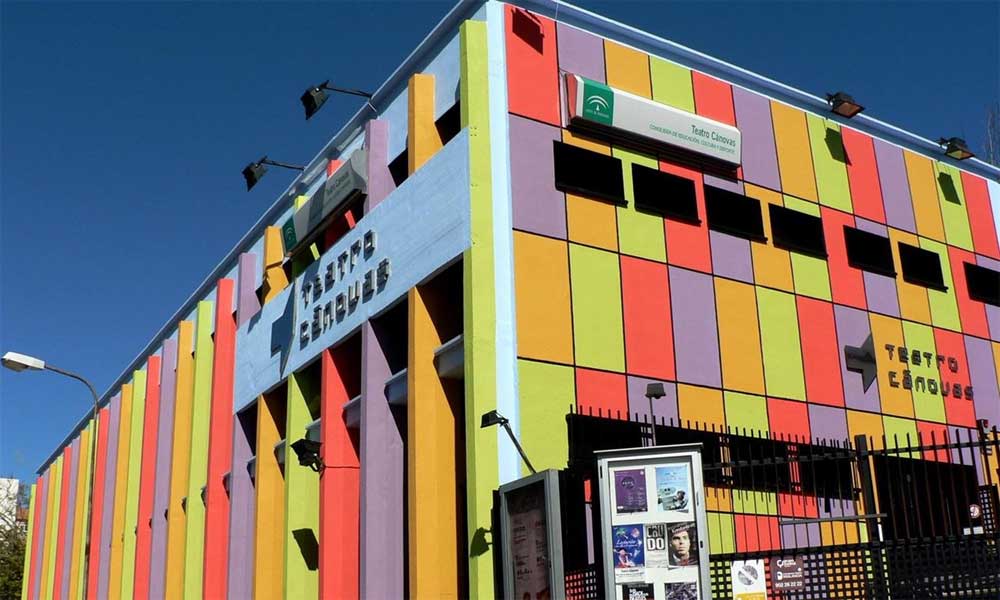 Cánovas Theatre, along with a small B Room and the Gades Room form part of the Andalusian government's so-called multidisciplinary and polyvalent scenic spaces. In recent years, the Cánovas Theatre has drastically changed its programming, since it now dedicates its artistic journey to giving children and youth a space to get into the scenic arts, while the Gades Room, located in the Higher Professional Dance Conservatory, has specialised programming committed to all facets of dance.
Plaza del Ejido, 5, 29013 Málaga
Tel: +34 951 30 89 02
Web: www.teatrocanovas.es/
Google Maps
Echegaray Theatre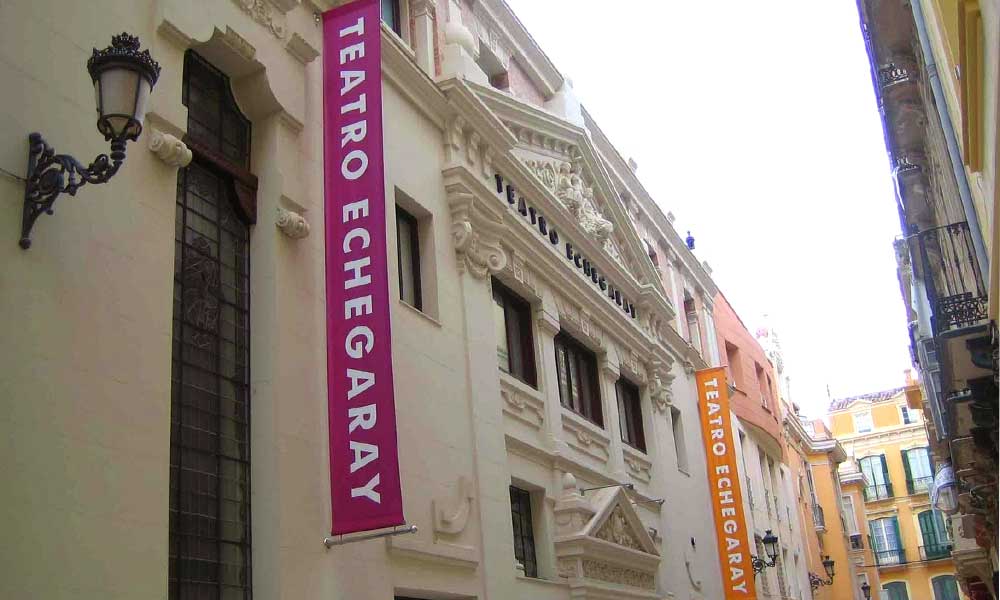 Over half a century after it opened as a cinema in the street of the same name and after a renovation to transform it into a theatre and thereby relieve the saturated Cervantes Theatre, the Echegaray Theatre has some of the most modern and polyvalent facilities in the city, with capacity for 300 between the stalls and two amphitheatres a modern interior and the latest technical advances and a façade and lobby that faithfully transmits the splendid, noble building constructed in the 1930s.
Calle Echegaray, 6, 29015 Málaga
Tel: +34 952 22 41 00
Web: www.teatroechegaray.com
Google Maps
Cervantes Theatre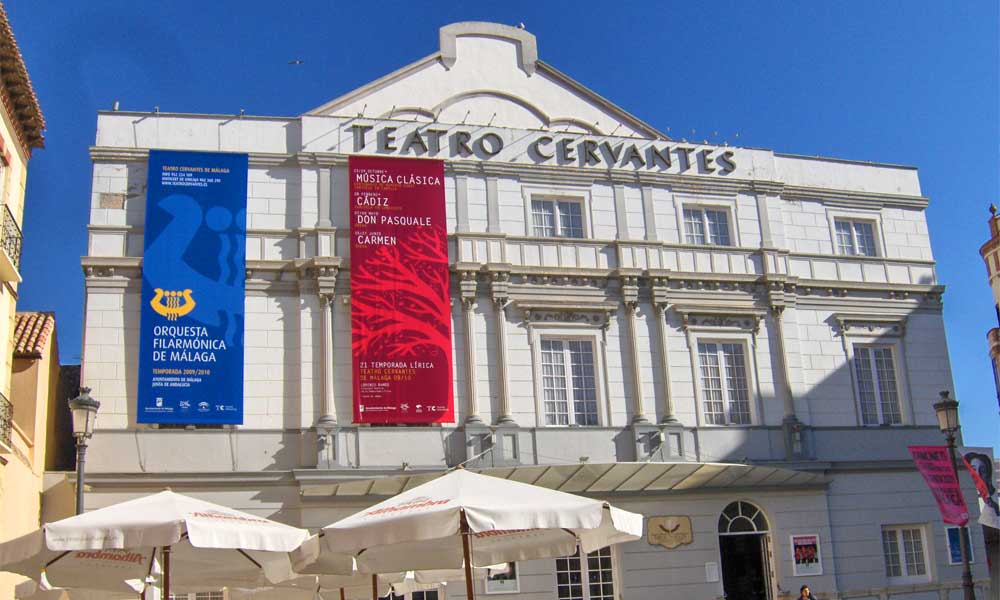 The Cervantes Theatre is the cultural centre with the most history in Málaga and has over 1,000 seats, making it the main venue of the Málaga Film Festival. It stands out from the other theatres because its main aim is to meet public demand, since it has capacity for all, given that all it represents is the complex and reliable image of society. Therefore, it welcomes all genres and trends that are constantly arising and transforming the artistic panorama.
This theatre's programming is tireless, varied and, in a certain way, anarchic, since this is the reality and its intention is none other than to reflect it as best it can.
Calle Ramos Marín, S/N, 29012 Málaga
Tel: +34 952 22 41 09
Web: www.teatrocervantes.com
Google Maps
La Cochera Cabaret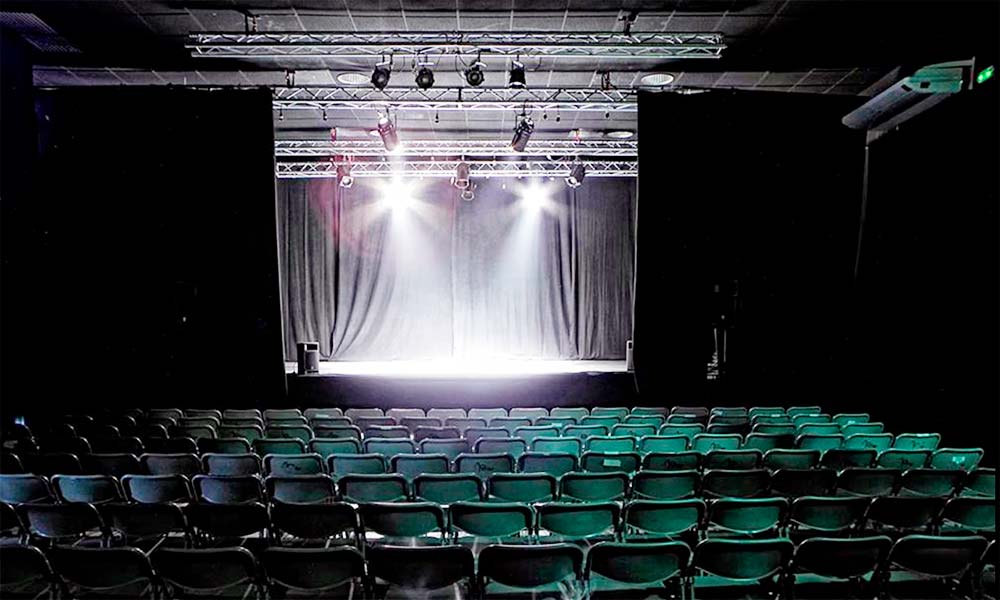 La Cochera Cabaret is a space dedicated to art and fun. It is a multidisciplinary space through which artists from fields as disparate as magic, music, theatre, monologues have passed… Its philosophy is to offer on any given day artists with very diverse talents, and all with some very marked standards in creativity and quality, since its events always have top figures.
Av. de los Guindos, 19, 29004 Málaga
Tel: +34 952 24 66 68
Web: www.lacocheracabaret.com
Google Maps
Culture has never been so much fun and Malaga is the perfect place to spend as much time as possible. There are true jewels to be discovered.
Cultural curiosities about Málaga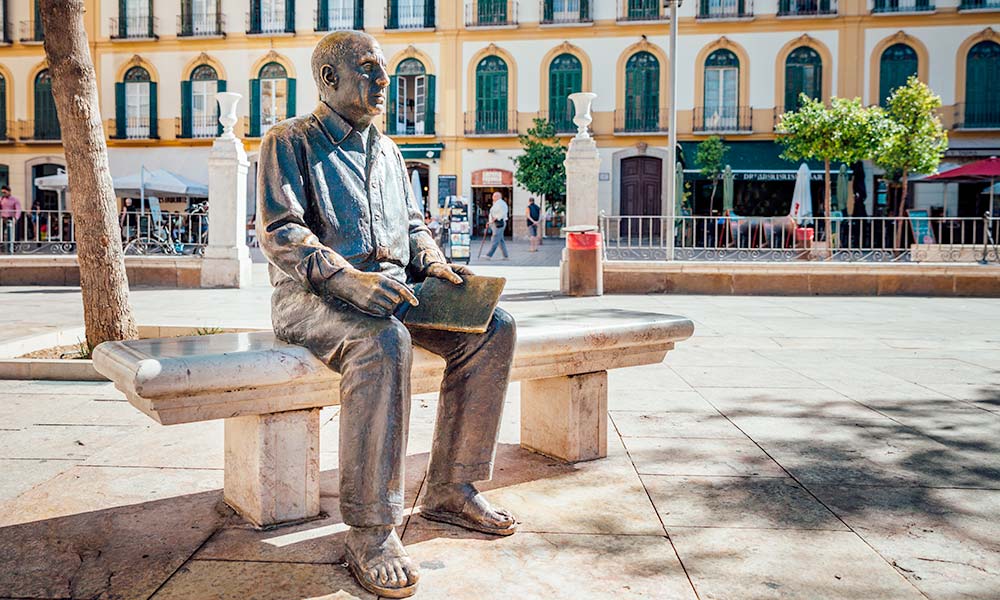 Birthplace of Picasso: Málaga is famous for being the birthplace of Pablo Picasso, one of the most influential artists of the 20th century. Visitors can visit the Picasso Museum, which contains many of his works, including drawings, paintings, and sculptures.
Holy Week celebrations: Málaga is known for its elaborate Holy Week celebrations, which take place during the week leading up to Easter. During this time, the streets are filled with religious processions, and the atmosphere is both solemn and festive.
Roman Theatre: The Roman Theatre in Málaga is one of the city's most important cultural landmarks. It was built in the 1st century BC and was used for theatrical performances until the 3rd century AD. Today, visitors can explore the ruins and learn about the theater's history.
Alcazaba: The Alcazaba is a Moorish castle and fortress that dates back to the 11th century. It was built by the Moors during their occupation of Spain and is one of the best-preserved examples of Moorish architecture in the country.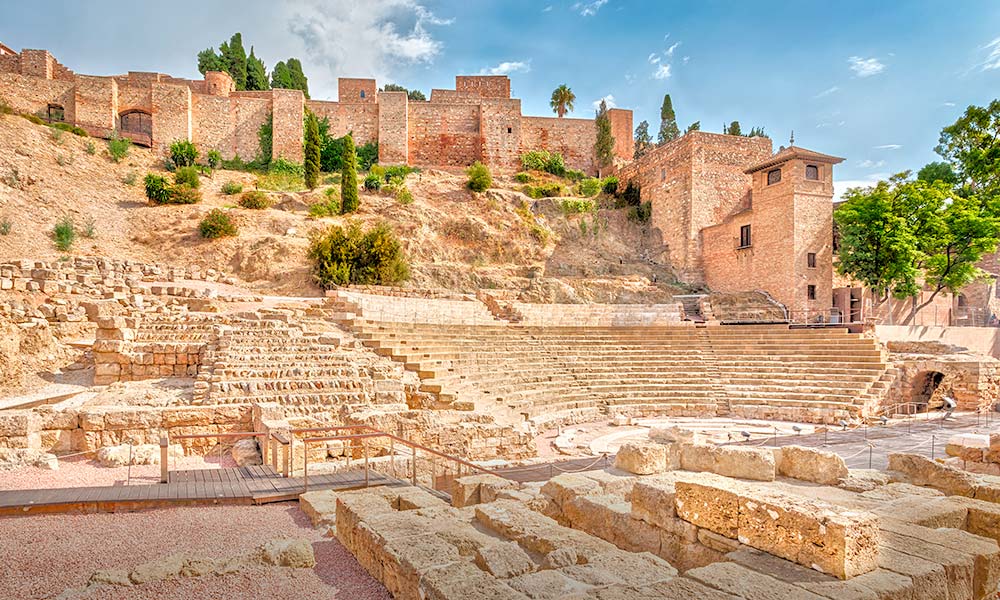 Traditional cuisine: Málaga is famous for its traditional cuisine, which includes dishes such as gazpacho, a cold soup made with tomatoes, cucumbers, peppers, and garlic, and espeto de sardinas, grilled sardines on a skewer.
Flamenco: Flamenco is an important part of the culture in Málaga, and there are many places to see live performances. The dance, which originated in Andalusia, is a powerful and emotional art form that is deeply connected to Spanish culture.
Feria de Agosto: The Feria de Agosto is a week-long festival that takes place in August and celebrates the city's culture and history. The festival includes music, dancing, food, and drink, and is a great way to experience the local culture.
La Manquita: The Cathedral of Málaga is known as "La Manquita" or "the one-armed lady" because it was built without one of its towers due to a lack of funds. Despite its incomplete status, the cathedral is still an impressive example of Renaissance architecture.
Wine: Málaga is known for its sweet fortified wines, such as Pedro Ximenez and Moscatel. These wines are made from grapes grown in the surrounding mountains. It has a long history of wine production, dating back to Roman times.
Guide to enjoy and experience the Malaga fair (feria de Malaga)
Malaga nightlife. enjoy your night in the Costa del Sol capital
Malaga, the jewel to discover by wine lovers