Marbella and Ibiza Blog
Amàre Beach Hotels
Malaga, the jewel to discover by wine lovers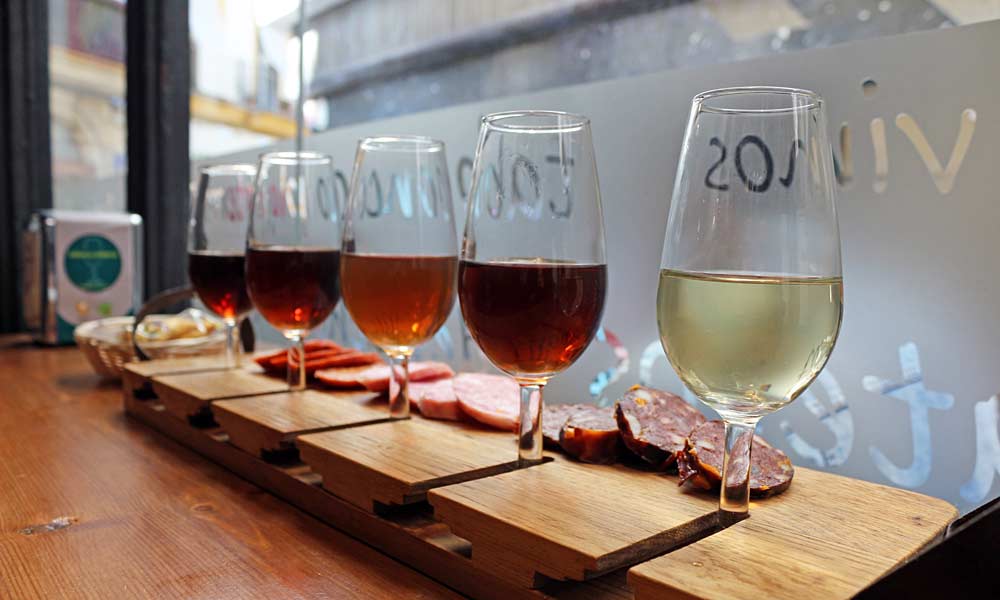 Malaga, the jewel to discover by wine lovers
For centuries Malaga has been a reference in wine tourism in Andalucia. Its sweet wines are recognized all over the world and in its more than 40 wineries excellent wines are made. In almost all its regions there are important oenological references, whether sweet, white, red, rose or even sparkling. Good part of these wines are included in the denominations of origin: D.O. Malaga and D.O. Sierras de Malaga. Thanks to the boom of Malaga wine tourism, you will get to know the forms of production closely, and you will be able to taste and taste their wines.
Although Ronda is the city with the largest number of wineries, there are other areas such as the Axarquía region that are worth visiting to get closer to the wine culture of this province and get to know some of the best wineries in Andalucia.
We take a tour of one of the most epic proposals of the Costa del Sol: the enotourism routes of Malaga. Are you coming?
Malaga wine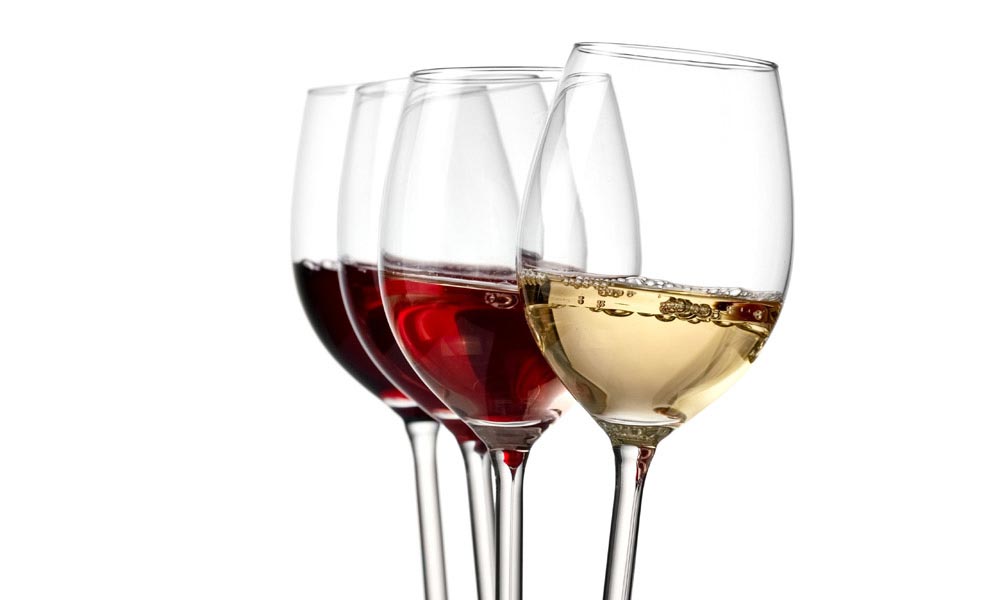 Malaga wine, as we have said, is protected by two designations of origin, the first one is "Málaga" and here we can find liqueur wines and sweet natural wines made from the over-ripening of the grape and whose alcohol comes from the own fermentation. The second "brand" of Malaga's wine is "Sierras de Málaga" where we will find white, rosé and red wines of less than 15% vol.
Malaga's main wines are: Málaga Dulce Color, Lágrima, Pajarete, Moscatel, Pedro Ximen and Málaga Seco.
Wine tourism through Málaga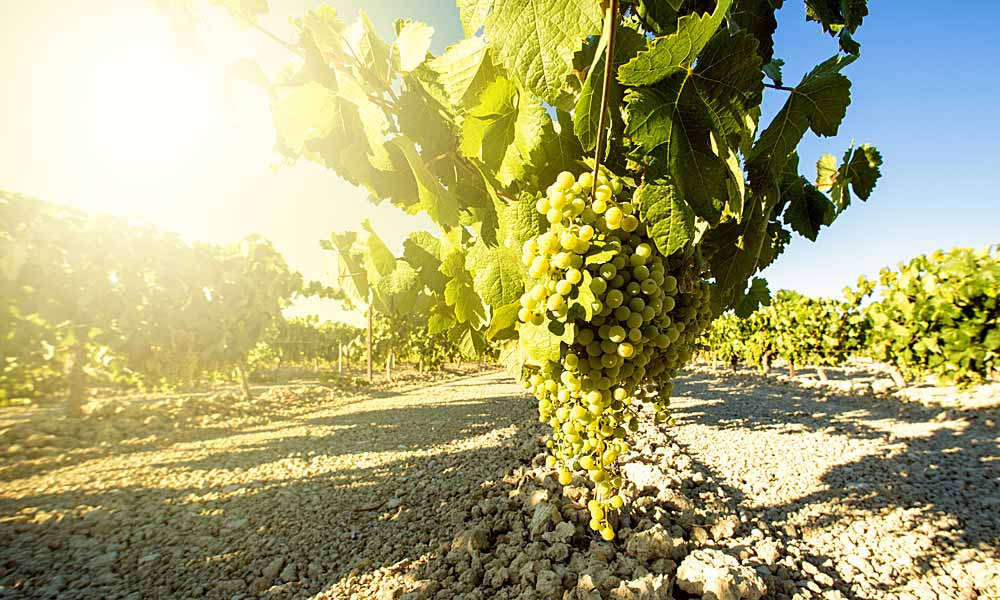 The wine production area in Malaga is made up of more than 67 localities located in the five zones: Axarquía, Montes de Málaga, Norte, Manilva and Serranía de Ronda
La Serranía de Ronda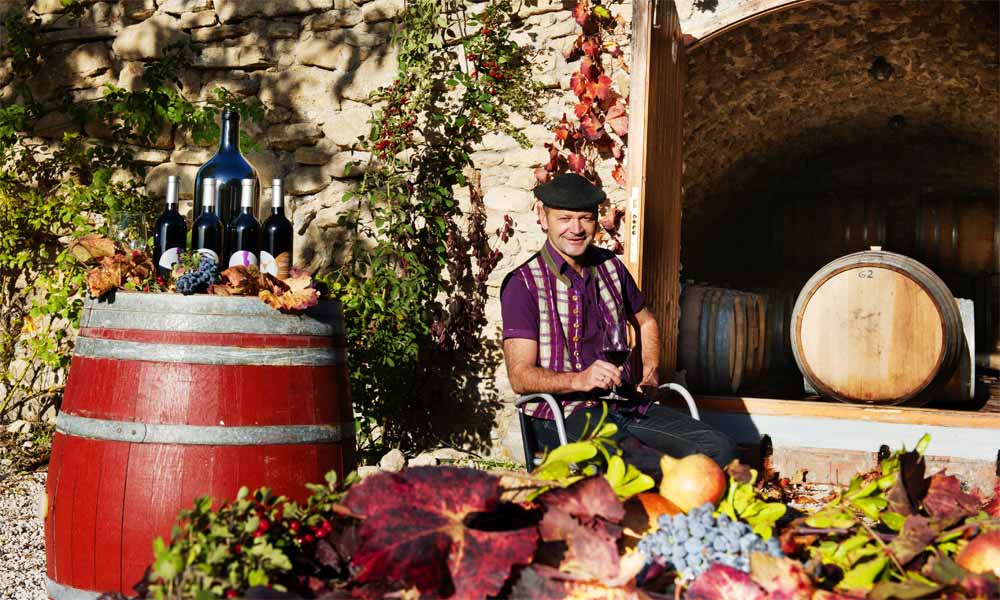 Influenced by the proximity of the Mediterranean Sea and the Atlantic Ocean, this area has a great diversity of climatology that together with its special geology, gives its wines the uniqueness that characterizes them, so if you are in love with good drinking, the Serrania of Ronda is an almost obligatory stop and within this, we must have a special mention to Ronda, because it is here where you can find most of the wineries in Malaga. Along with these, you can also enjoy the Wine Interpretation Centre, a space designed for teaching and interpretation and thanks to which the old water supply tanks of Ronda (XIX century) have been rehabilitated.
In the Serranía de Ronda you can walk among vineyards in guided visits with expert winemakers, enjoy fabulous tastings always paired with local cuisine, you can also enjoy wine as you never had before because only here you will enjoy different wine therapy treatments.
La Axarquía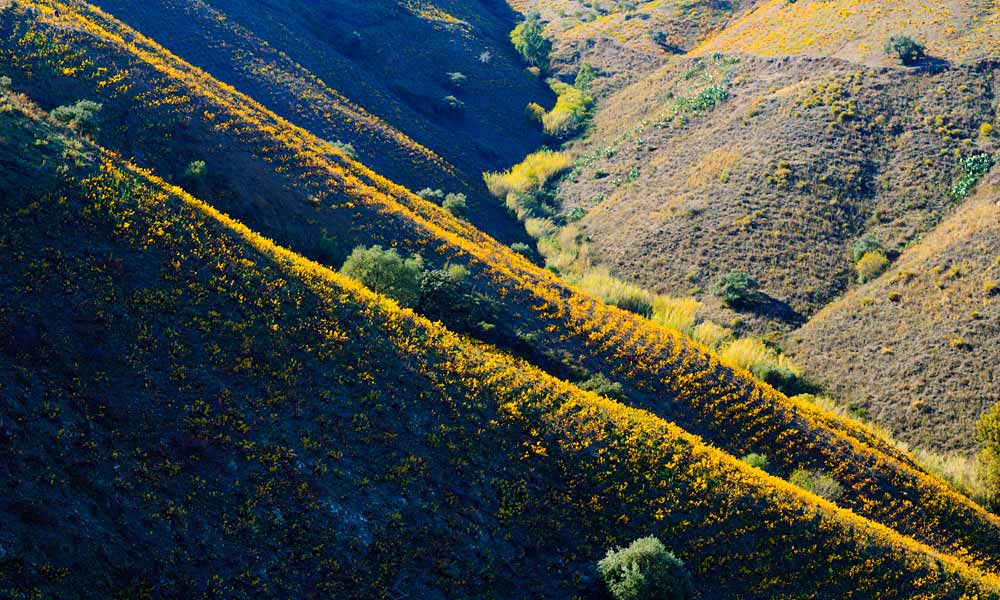 La Axarquía has some of the most outstanding vineyards on the Costa del Sol, and if you decide to visit them in August, you can enjoy Cómpeta's Night of Wine, where you will also find the museum dedicated to Moscatel. But if something defines this region are its raisins, which dry in a completely natural way so they have an exquisite flavour to Moscatel, we recommend that the perfect date to enjoy them is in September, as it is when the Borge celebrates The Day of the Pass. A delight!
Zona Norte, Montes de Málaga and Manilva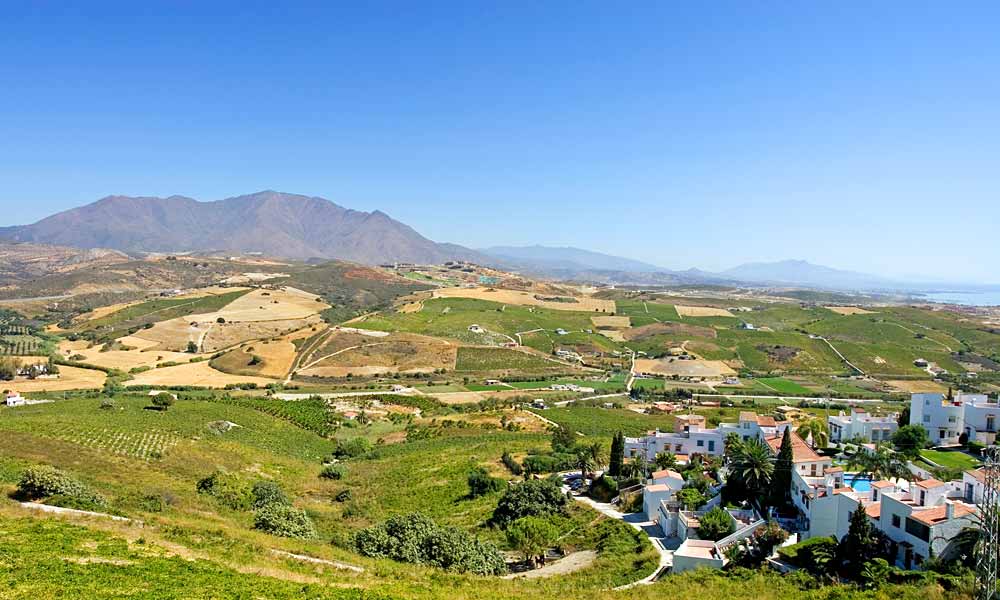 The north of Malaga also has a great wine tradition, not for nothing in this area is located one of the oldest wineries in all of Malaga: the Bodegas Málaga Virgen in the town of Fuente de Piedra. We must also mention the Montes de Málaga and Manilva, where there is a deeply rooted oenological tradition.
Route through the wineries of the province of Malaga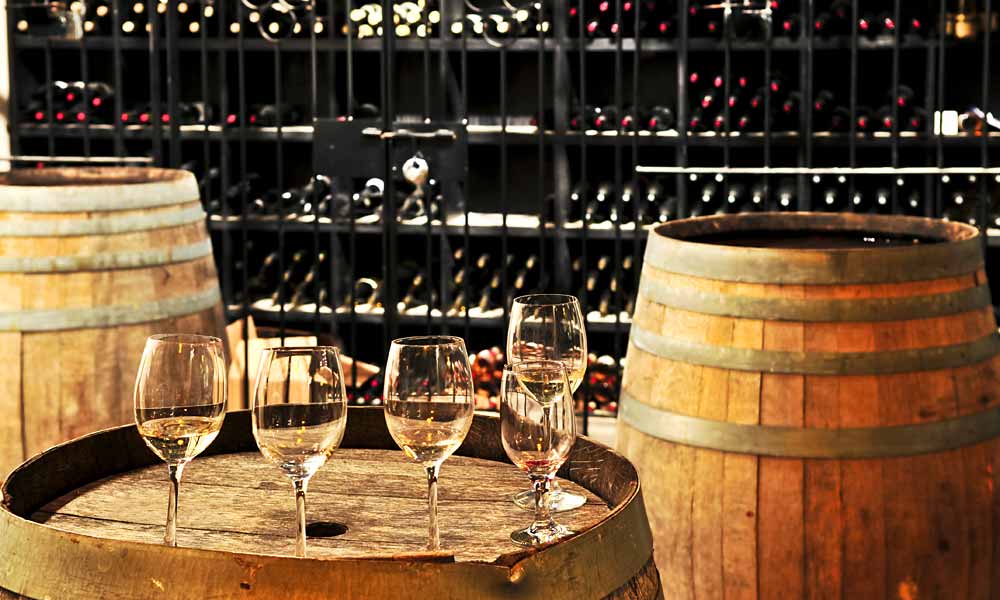 Enotourism has suffered a spectacular boom in recent years, so in Andalucia in general and in Malaga in particular has become a differentiator with respect to other destinations. In addition, Malaga has been strengthened with dozens of wineries that offer unique experiences, from wine therapy to guided tours, including initiation tastings for experts.
These are some of the wineries you should know.
Malaga Wine Museum
The Malaga Wine Museum was created by the desire to have a space where to spread the values of quality and prestige of the Malaga wines and their culture and is located in the historic centre of the city. This space offers a walk through the history and culture of wine in the province of Malaga.

Google Maps
Descalzos Viejos (Old Barefoot) (Ronda)
This winery is one of the most beautiful in Andalucia, it is located in a former trinitarian convent of the sixteenth century, although it was rehabilitated at the end of the last century and thanks to this you can enjoy the different convent spaces for the delight of those who decide to visit this cellar. But this is just a fantastic addition since the main thing is that in this winery you can taste fantastic wines. Keep in mind that in this winery only small groups are accepted since the visit they make is personalized and its price will vary depending on what it includes.

Google Maps
Excelencia (Ronda)
Bodegas Excelencia although it is a recently created winery, it has managed to make a name within the demanding world of winemaking. In this winery you can enjoy a day where in addition to a guided tour of the vineyards you will also discover the secrets of making the best Malaga wines. And of course, and as it cannot be otherwise, the visit will conclude with a tasting and its wines.

Google Maps
Pérez Hidalgo (Álora)
This winery is a really creative bet in the world of winemaking. It produces some wines raised in oak wood which makes them truly unique, which is why their wines are increasingly recognized in the national territory.
Currently, Pérez Hidalgo offers three types of visits. In the first you can visit the winery and make a tasting of its three wines (crianza, reserve and white). In the second in addition to the above you can also visit their vineyards. And in the third option you can also have lunch in the cellar itself with a menu accompanied by its three wines.

Google Maps
Vetas (Arriate)
Vetas is one of the most renowned wineries in the Serranía de Ronda. The winery is located in the municipality of Arriate, so in addition to enjoying some fabulous wines you can enjoy beautiful views. In this winery in addition to visiting its vineyards and see its facilities you can make a tasting or even a pairing with local products. Although we recommend that you choose the option that includes lunch or dinner with paired menus, we assure you that you will enjoy it as never before.

Google Maps
Casa de Guardia (Málaga)
La Casa del Guardia is known as a wine office, but what most people do not know is that it is one of the oldest wineries in the province. Their wines are made in Olías barrio and although the facilities are more modern than the well-known tasca located in the Alameda Principal, it is the perfect choice if wines with a historical designation of origin are of interest.

Google Maps
Bodega Jorge Ordoñez (Vélez Málaga)
This winery, although very young, already boasts a fabulous list of achievements, it must be said that its sweet wine from Málaga No. 2 Victoria was chosen by Queen Elizabeth II of England to be served at the celebration of its 88th anniversary and also Tony Blair, the former Prime Minister of Great Britain, enjoyed a glass of this wine on his last visit. So you know, if you want to enjoy the exclusivity visit this winery.

Google Maps
Bodegas Almijara (Cómpeta)
In the town of Cómpeta you have the chance of enjoying a fabulous guided tour without having to go as a group, although it is essential to book it in advance.
If you decide to visit this winery tell you that it is located in the heart of Axarquía, a short distance from the Mediterranean and the mountains. Also in this winery you must try the Moscatel wine, as they produce it in a traditional way and totally handmade, a delight.

Google Maps
Málaga wine curiosities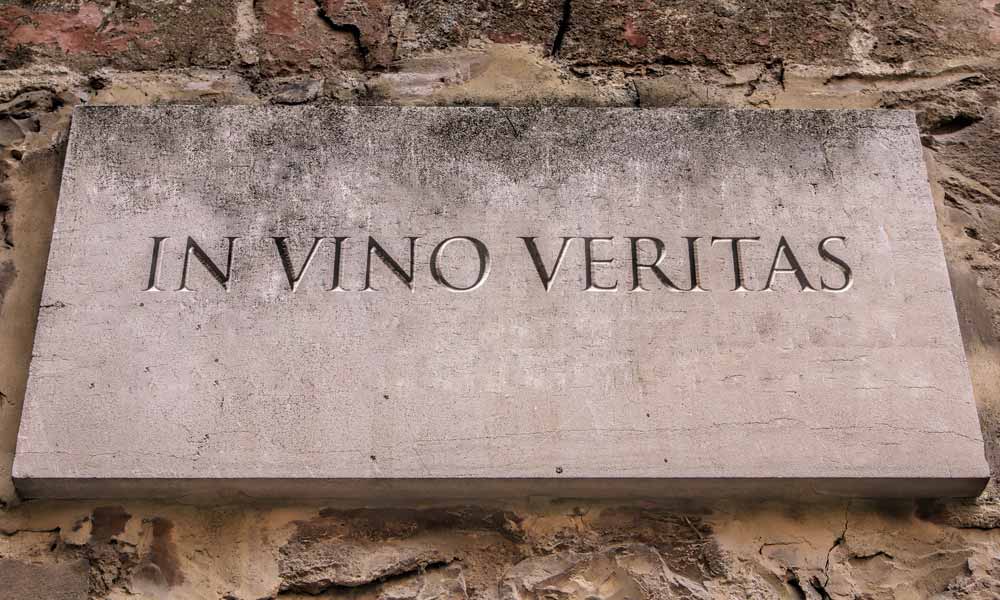 Cardenal de los vinos
In 1224, the French King Philip Augustus organized what was called "The Battle of the Wines", whose appointment the most famous wines of the time, this is what could be considered the first tasting of the history of wine, it is of I have to say that Málaga was represented, being in such a prominent place that she was named Cardinal de los vinos.
Malaga wines in Russia
According to a document that can be seen in the archive of the Regulatory Council, in 1791 the then ambassador of Spain in Russia, a gift to the Russian Empress, Catherine II, several boxes with Malaga wines. Zarina liked it so much that she exempted from taxes all the wines that came from this province.
Alfonso XIII
The wines that were served at the wedding of King Alfonso XIII were wines from Málaga and Jerez.
Legend
According to Merula's Cosmography, published in 1636, a German named Peter, son of a Simens, planted in Malaga a branch originating from the banks of the River Rhine and that the result of this experiment was the Pedro Ximén variety.
Malaga wine before a speech
The story tells that Antonio Cánovas del Castillo had the habit of taking a "Málaga", before each speech for as it was said: "to animate the verb".