Marbella and Ibiza Blog
Amàre Beach Hotels
Where to eat tapas? Some of the best unmissable tapas bars and restaurants in Marbella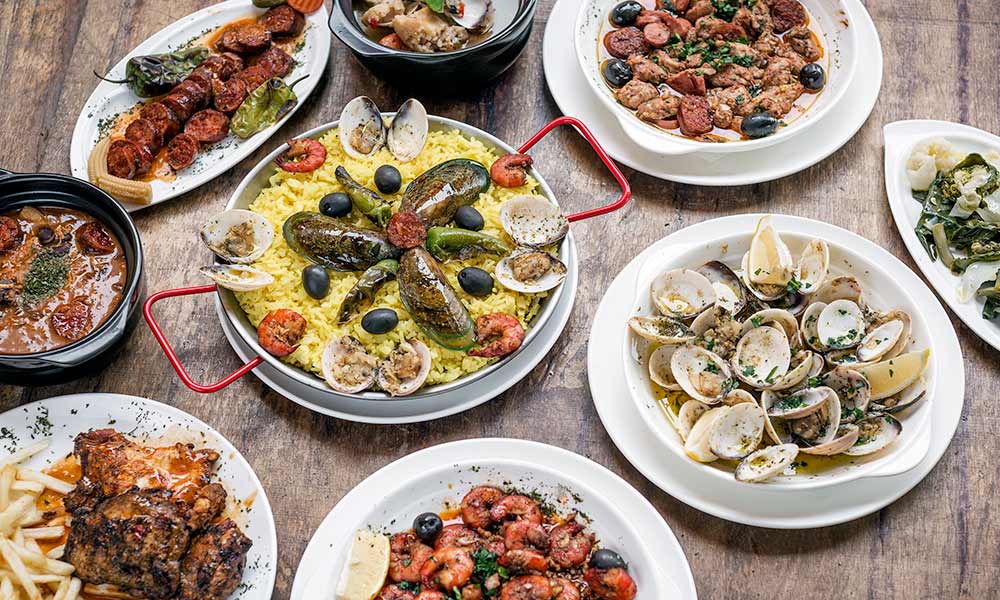 Where to eat tapas? Some of the best unmissable tapas bars and restaurants in Marbella
Tapa-hopping in Marbella is a distinguishing feature of the Costa del Sol. Marbella's tapas bars are undoubtedly one more attraction to add to the Malagan coast's offering and it is a true pleasure to enjoy the Mediterranean diet in a privileged setting. Marbella is a clear example of a Malagan city that makes the best of its gastronomic sites to delight locals and tourists. To tapa-hop in Marbella is to enjoy dishes with seafood, meat, exotic foods, traditional dishes or international recipes that will delight the most discerning palates. With all this in mind, here is a list of some of the most famous bars and restaurants where you can eat tapas in Marbella.
Where to eat tapas in Marbella
La Niña del Pisto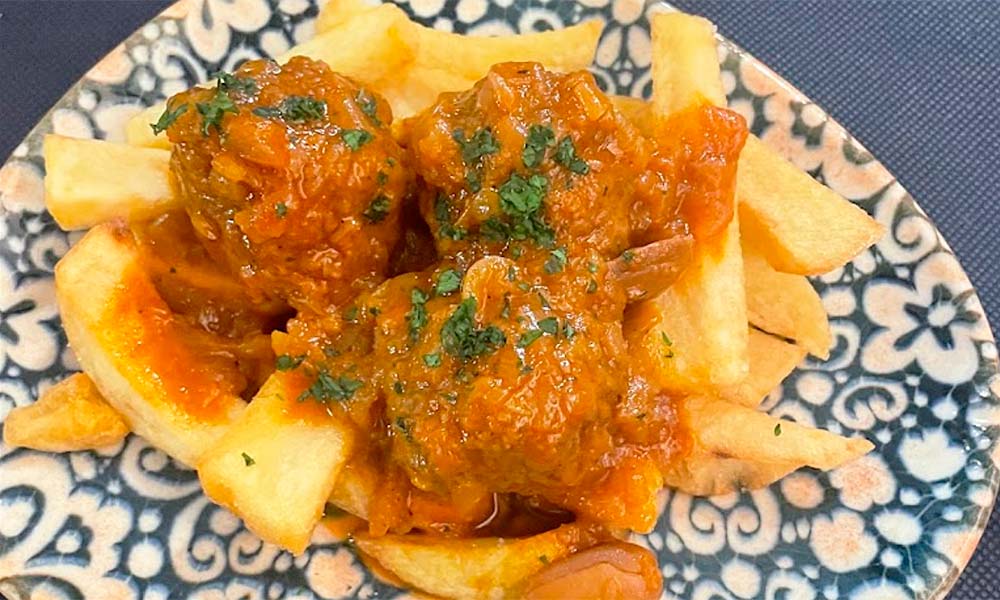 If you are looking for an authentic tapas bar in Marbella, La Taberna La Niña del Pisto is an excellent choice. Located in the old town of the city, this bar decorated in the Cordovan style offers a wide variety of quality tapas. Although it can be a bit difficult to find due to its location on a narrow street, you can use the Plaza de La Victoria and San Lázaro street as a reference to find it.
La Niña del Pisto is divided into two floors, the ground floor is ideal for having some tapas at the bar, while the upper floor offers a more formal atmosphere. The menu is wide and varied, with prices per serving around 10 euros. If you are in Marbella, do not miss the opportunity to visit La Niña del Pisto, one of the most recommended tapas bars in the city.
C. San Lázaro, 1, 29601 Marbella, Málaga
Tel: +34 633 32 00 22
Taberna Gaspar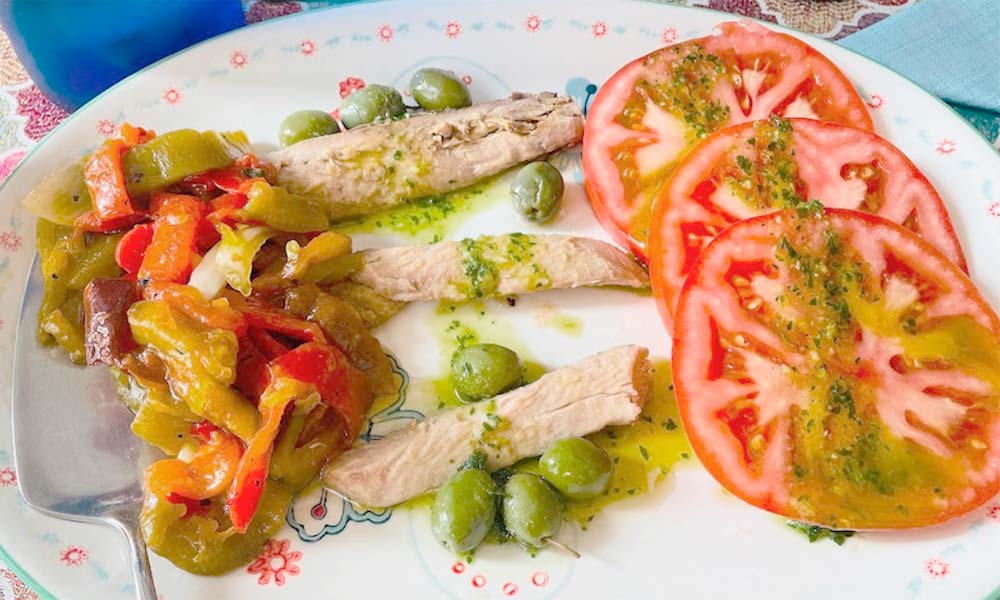 Taberna Gaspar is a historic and emblematic place in Marbella, located in the old town of the city. This traditional Andalucian tavern was established in the 19th century and has since been a popular spot to enjoy a glass of wine or beer, accompanied by typical regional tapas.
The rustic and welcoming decoration of the tavern, with stone walls and wooden beams, gives it an authentic and cozy atmosphere. In addition, Taberna Gaspar is known for its excellent service and customer attention, making it a must-stop for tourists visiting Marbella. If you are looking for an authentic experience of Andalucian culture, this is the perfect place to enjoy a night out with friends or family.
C. Notario Luis Oliver, 19, 29602 Marbella, Málaga
Web: www.tabernagaspar.es
Tel: +34 952 77 90 98
Chiringuito Pepes bar (Marbal-la)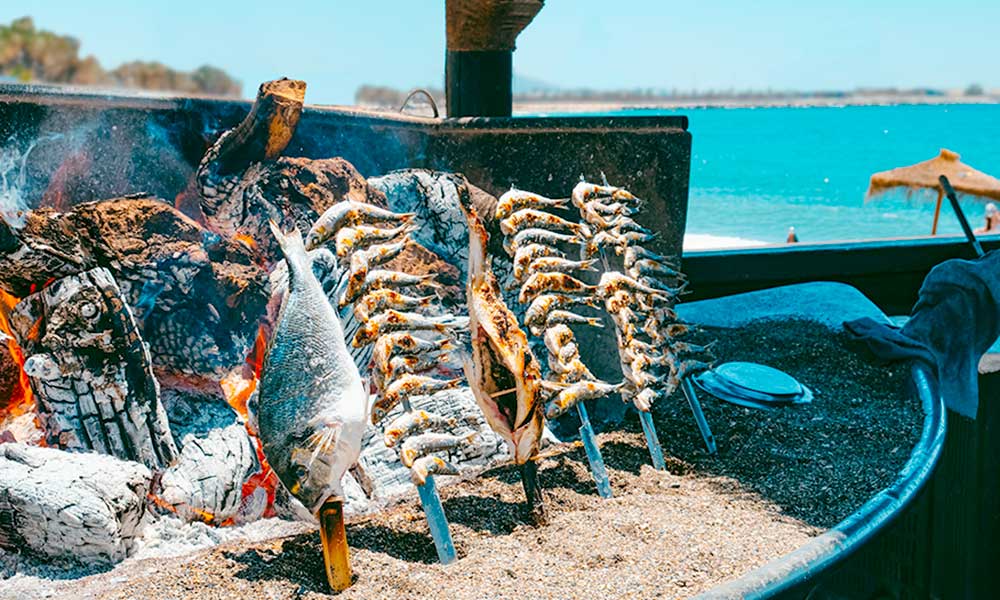 Chiringuito Pepes bar (Marbella) is an iconic place located on the beach of Marbella, on the Costa del Sol of Spain. This beach bar is known for its relaxed and welcoming atmosphere, where you can enjoy delicious Mediterranean food and refreshing drinks while sunbathing on one of the loungers offered by the place.
The most popular dishes at Pepe's Bar include paella, fried fish, and fresh salads. In addition, the bar has an extensive wine and cocktail menu, perfect for enjoying a relaxing afternoon by the sea. With its privileged location and friendly atmosphere, Chiringuito Pepe's Bar is a popular destination for tourists and locals alike.
Avda del Mar, s/n, 29600 Marbella, Málaga
Web: www.marbal-la.com
Tel: +34 682 42 11 73
Arco Tapas Bar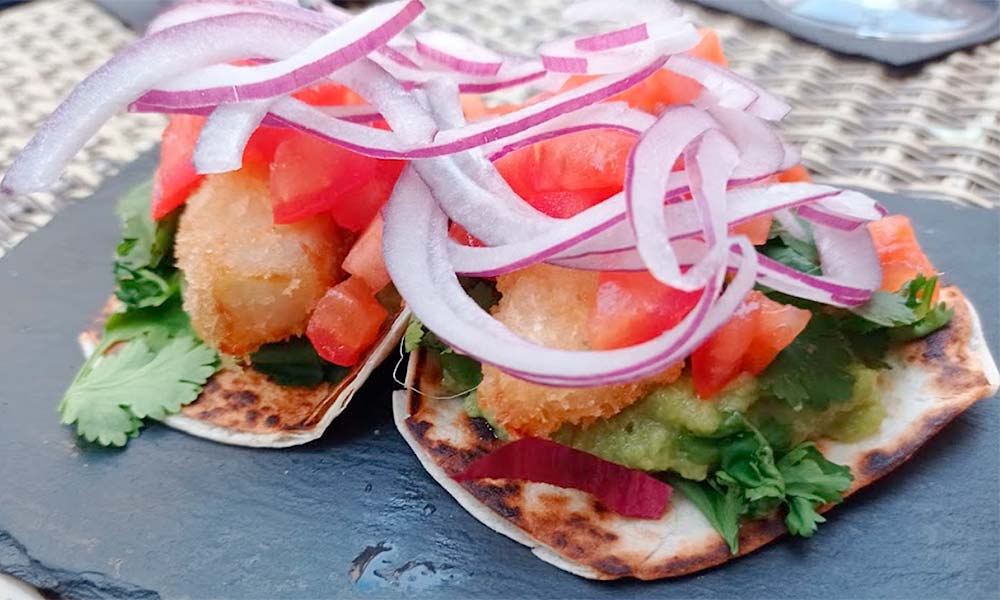 Arco Tapas Bar is a tapas restaurant located in the city center. This restaurant is an excellent option for tourists who want to experience authentic Spanish cuisine in a relaxed and cozy atmosphere.
Arco Tapas Bar offers a wide variety of tapas and main dishes, made with fresh, local ingredients. Among its specialties are garlic prawns, Galician octopus, and Spanish omelet. Customers can also enjoy a wide selection of Spanish wines, as well as beers and cocktails. The staff is friendly and attentive, making Arco Tapas Bar an excellent choice for an informal and authentic dinner in Marbella.
C. Peral, 14, 29660 Marbella, Málaga
Web: facebook.com/arcotapasbar
Tel: +34 952 76 53 89
Magna Café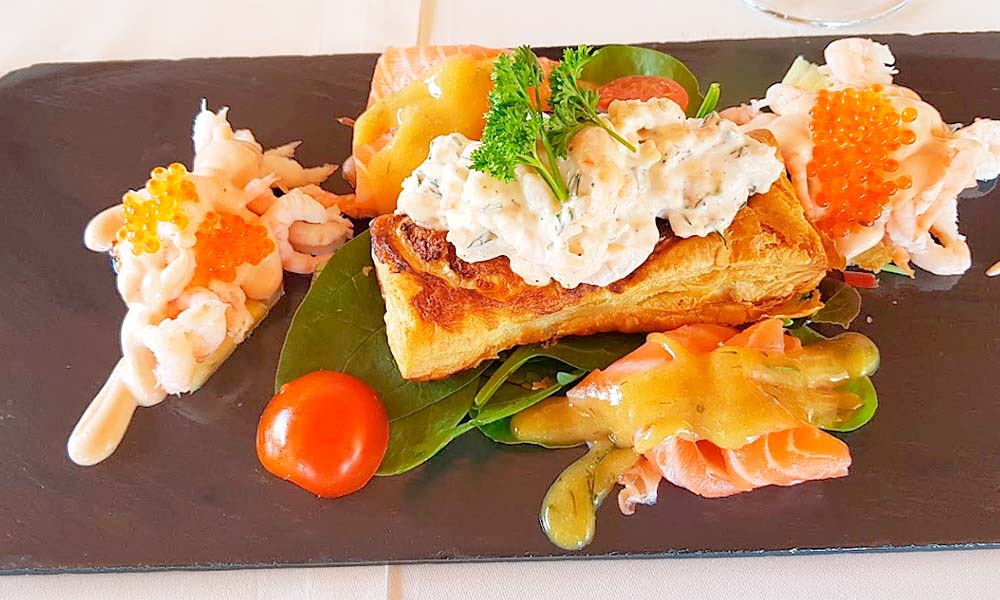 An extremely elegant and comfortable establishment with unbeatable views that brings you Mediterranean and premium market gastronomy.
The restaurant menu offers an array of choices. Begin with a tasting of starters from the chef, followed by his soupy lobster rice with clams. Meats, fish and seafood are excellent. Examples include baked turbot served over confit potatoes with herbs, olives and cherry tomatoes, grilled lobster and Asturian ox chop served with home-made chips.
The restaurant's wine cellar is joy to the senses, overflowing with endless references to Spain's most renowned denominations of origin that will satisfy the expectations of the most discerning paletes. What are you waiting for?
Av Calderón de la Barca 0, 29660 Marbella, Málaga
Web: www.magnacafe.com
Tel: +34 952 92 95 78
El Patio de Mariscal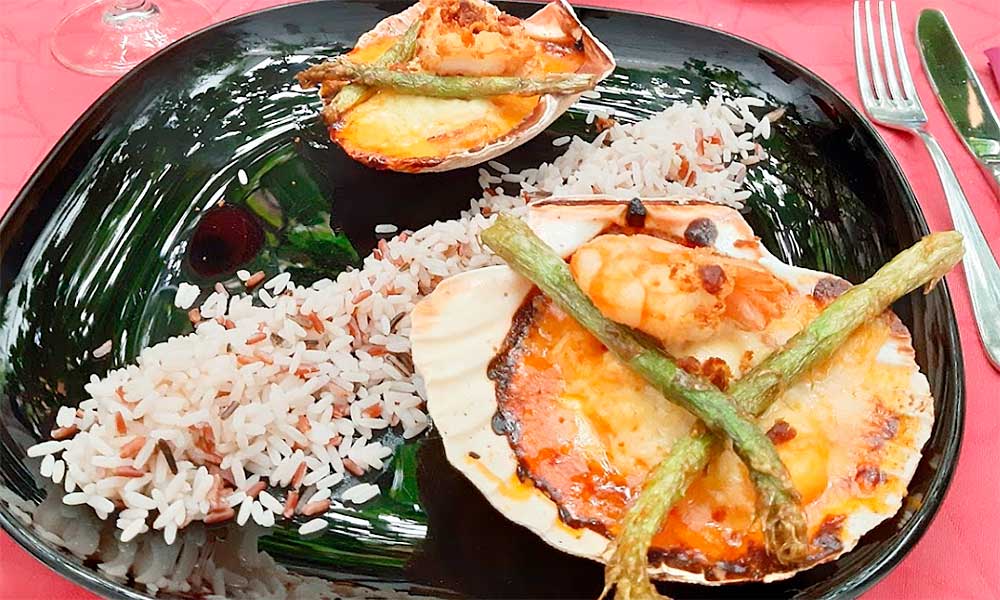 El Patio de Mariscal is located in the Malagan locality of Marbella and has a traditional Andalusian courtyard that is over 200 years old. Its picturesque and intimate ambience allows you to enjoy the best Mediterranean cuisine in the area. It offers an extensive menu of delicacies for you to enjoy. It also has a vegetarian and children's menu.
Try the fresh salads and refreshing seafood cocktail, followed by some prawns with garlic and chili, or a portion of stuffed tiger mussels. Make sure you try the traditional Andalusian gazpacho with its respective garnish or the characteristic fritura malagueña selection of fried fish and seafood. Your mouth will water when you see the roast suckling pig they make here.
Make a gastronomic date at this particular local restaurant with a seductive ambience. If you are looking for the perfect union between good taste and excellent cuisine, El Patio de Mariscal is your destination. Book now!
Calle Virgen de los Dolores 3, 29601 Marbella, Málaga
Web: www.elpatiodemariscal.es
Tel: +34 952 86 77 01
Garnacha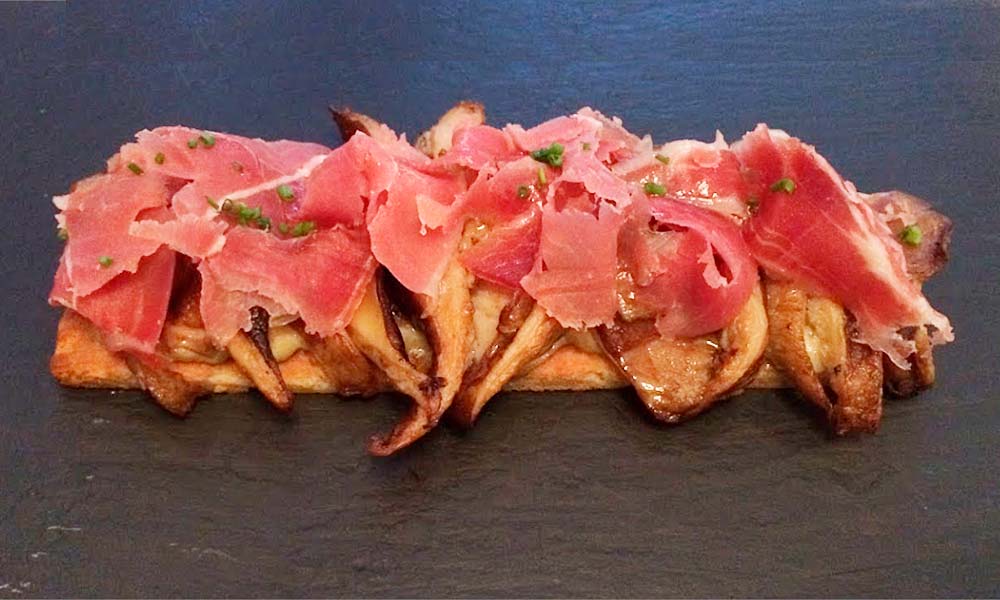 Garnacha is located in the heart of Marbella, on Plaza de los Olivos, and defines itself as a gastronomic tapas restaurant. Indeed, its tapas are a true creative delight, made with the best ingredients… One of the most effective word of mouth successes on the Costa del Sol.
In its dining room, with its large mirror, you will experience the modern Mediterranean essence of each dish it offers. From tuna tartare or spring rolls with stewed oxtail to duck breast with hoisin sauce and tuna Tataki, among many other options, you will find a treat for your palete.
The talent of its cooking team is not only demonstrated in the tapas, but also in the sweeter morsels, such as the home-made desserts that will round off your experience at Garnacha. The white chocolate brownie with ice cream is a delight. And its outdoor terrace is dreamy.
Plaza de los Olivos s/n, 29601 Marbella, Málaga
Web: www.facebook.com/garnacha.taperiagastronomica/
Tel: +34 951 96 88 70
Bono Beach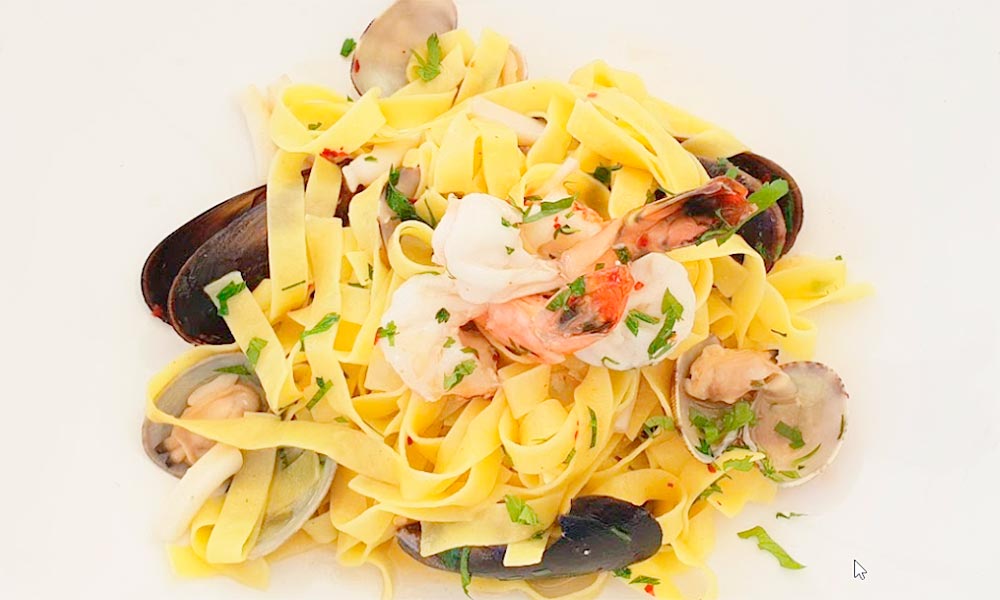 Bono Beach is a restaurant where you can enjoy the most singular gastronomic offering, since opposite the crystal-clear water of the Mediterranean Sea, you can delight in a fusion of Japanese and Peruvian cuisines. This amazing place's menu is full of dishes, such as fresh seafood, tataki and sushi or ceviche.
It also has menus for children and celiacs.
Urbanización Costabella, Calle Cervantes, s/n, 29604 Marbella, Málaga
Web: www.bonobeachmarbella.com
Tel: +34 952 83 92 36
Hacienda Patagonica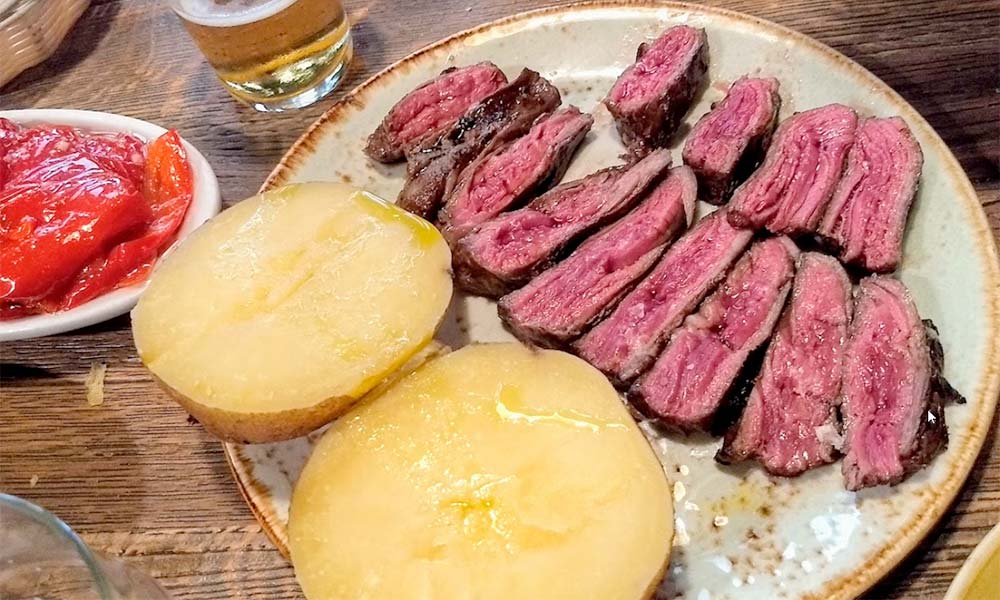 This restaurant has the particularity that it cooks in front of the client, there is no trap or cardboard, because its philosophy is based on offering the best quality with the best product and with the best preparation, for that reason they select the beef cuts that have the greatest nuances with different types of woods (almond, olive and oak) and combining different techniques and temperatures.
We recommend Argentine beef stew and Galician beef in artisanal maturation. You will lick your fingers!
Calle Acera de la Marina, nº 2, 29601 Marbella, Málaga
Web: www.haciendapatagonica.com
Tel: +34 951 54 52 79
La Bodega del Cantinero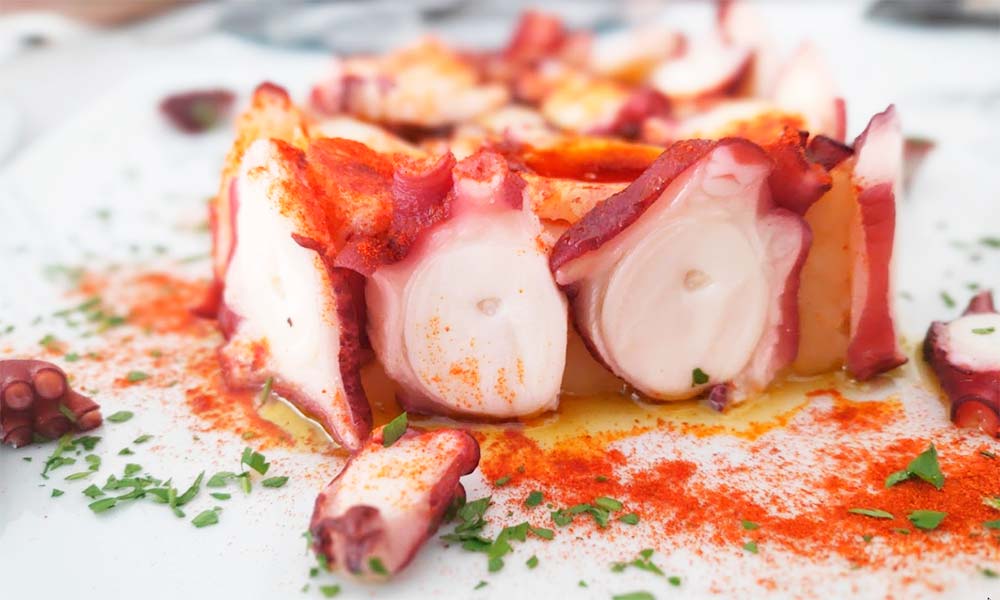 San Pedro de Alcántara is where we can find La Bodega del Cantinero, a real point of reference in Andalusian tapas. Its tapas range from the more traditional proposals to more sophisticated creations, all washed down with a good wine or a cool beer.
At La Bodega del Cantinero, you can enjoy the best live flamenco from its fabulous outdoor terrace.
Calle Andalucía, 10, 29670 San Pedro Alcántara, Málaga
Web: www.labodegadelcantinero.com
Tel: +34 952 92 71 88
Ebe La Polaca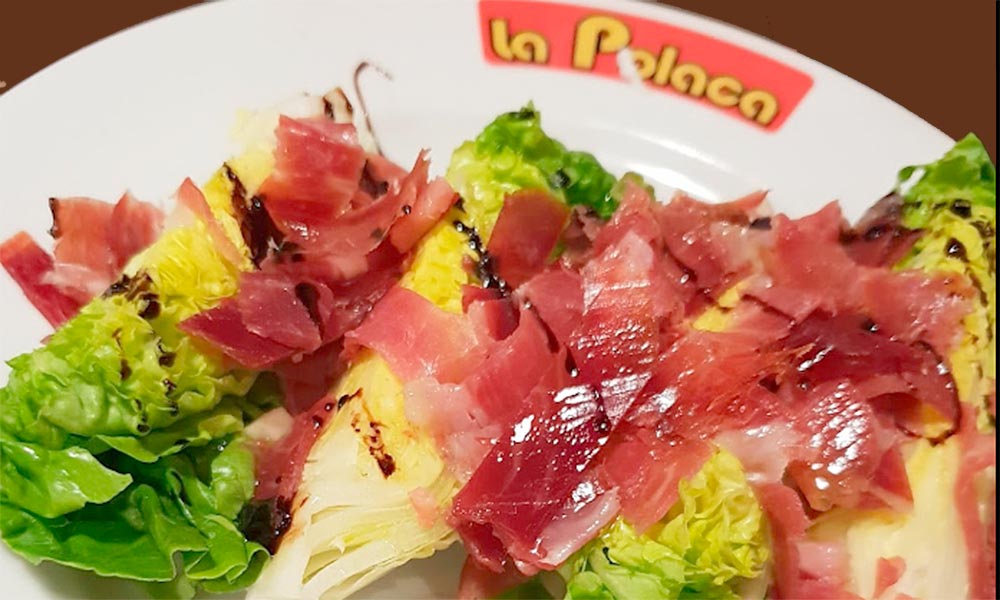 Ebe La Polaca is a restaurant located in a 17th century stately mansion in Marbella offering traditional dishes. The restaurant is structured into six rooms, each of which recreates a decade from the last century—the 1940s, 1950s, 1960s, as well as a tour of the tourist boom and the glamourous Marbella of the Hohenlohe Dynasty.
It has an excellent view point on the third floor and adjoining terraces. The kitchen also caters to all tastes, from a glass of beer and bread with a topping to the most sophisticated foie gras. Excellent quality/price ratio and very popular among locals.
Calle Haza del Mesón 6, 29601 Marbella, Málaga
Web: https://www.facebook.com/polacamarbella
Tel: +34 952 92 40 30
Bodegas la Venencia – La Fontanilla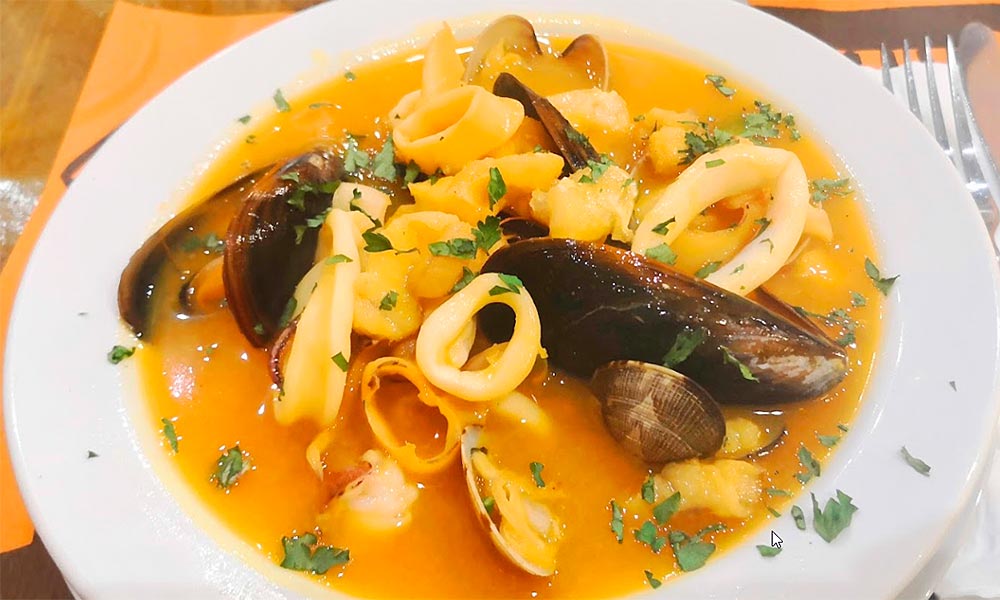 The Bodegas la Venencia – La fontanilla restaurant is located a few meters from the beach and offers a menu based on typical Spanish tradition.
Here you can enjoy the best sausages and a variety of dishes and tapas. Try their delicacies with some of the great wines from its varied cellar and finish with their wonderful cheesecake.
Avd. La Fontanilla, Local 3 y 4,, 29602 Marbella, Málaga
Web: www.restaurantelavenencia.es
Tel: +34 952 86 55 43
Taberna Tierraranda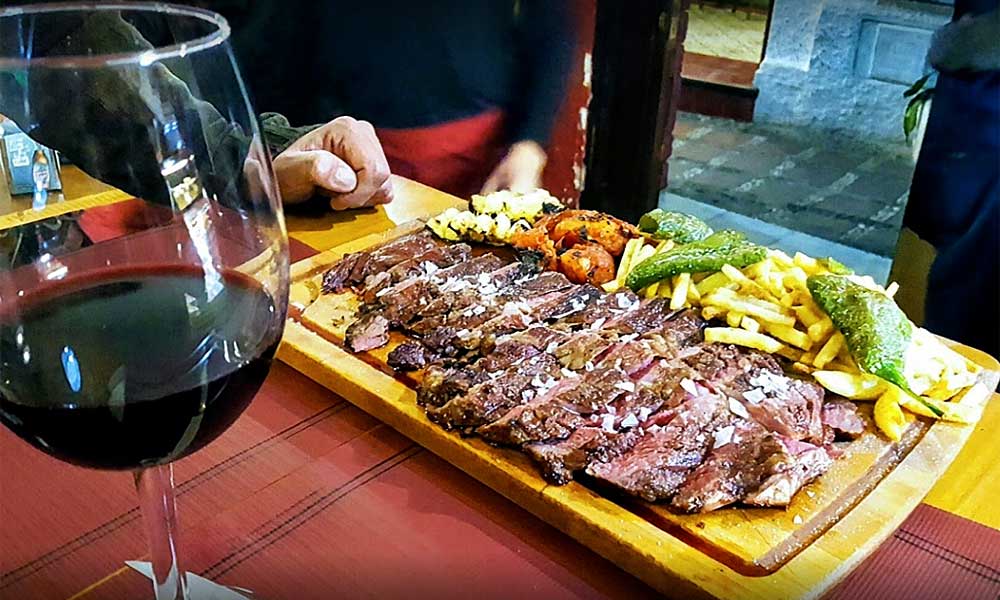 If you're a tourist on the Costa del Sol, you can't miss Tierraranda Tavern. This tapas bar stands out for its high-quality tapas, especially for its Burgos lamb and black pudding. In addition, its atmosphere is very traditional and authentic, allowing you to enjoy the true flavor of Marbella without the overwhelming presence of tourists. All in all, Tierraranda Tavern is an excellent option for those seeking an authentic and unique gastronomic experience on the Costa del Sol.
In summary, if you want to try quality tapas in an authentic atmosphere, Tierraranda Tavern is the perfect place for you. With its selection of high-quality tapas and traditional atmosphere, you can enjoy the true flavor of Marbella while immersing yourself in its culinary culture. So don't hesitate any longer and visit them on your next trip to the Costa del Sol.
Calle San Lázaro, 1, 29601 Marbella, Málaga
Web: www.facebook.com/taberna.tierraranda
Tel: +34 952 82 95 97
La Dehesa Tapas Bar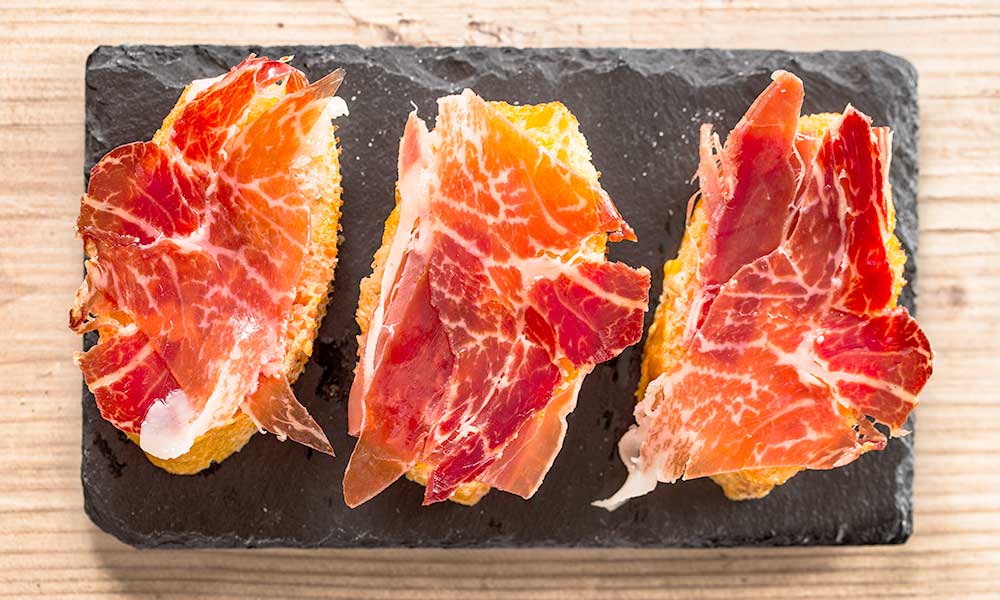 La Dehesa Tapas in Marbella is a small and cosy tapas bar located in the Avenida Antonio Belón.
It is a small but very cosy place and whose service will pleasantly surprise you by its excellence. Dehesa tapas is the perfect place to take a beer or some wine accompanied by all kinds of tapas.
Av. Antonio Belón, 5B, 29602 Marbella, Málaga
Web: www.facebook.com/dehesa.ladehesa
Tel: +34 615 34 73 25
Restaurante Conmpasión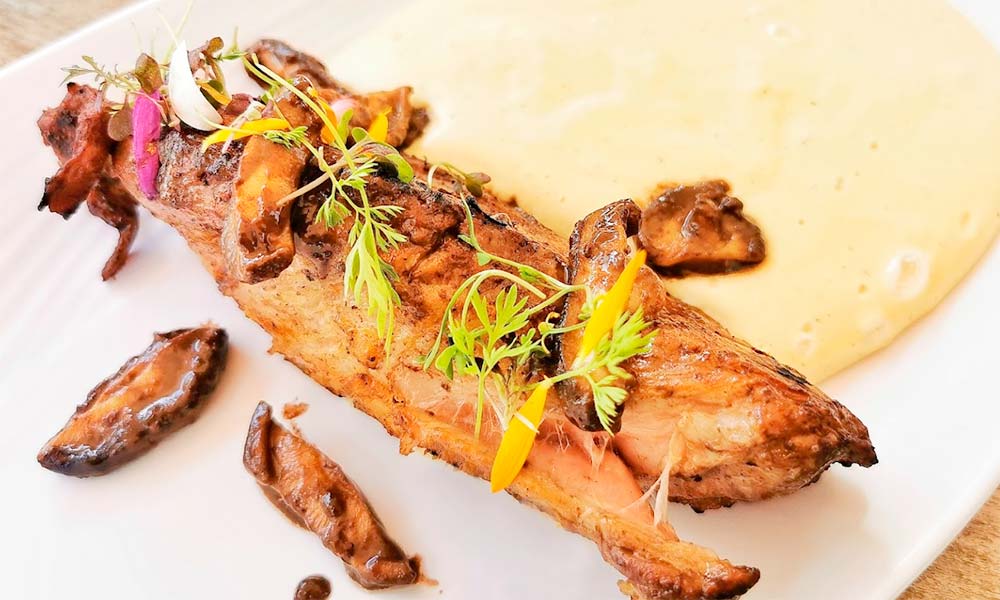 The Conmpasión restaurant is located in Marbella's old quarter. It is decorated in a modern style, yet retains the traditional warmth that is so beloved by true lovers of Andalusian tapas as the most gourmet of haute cuisine.
At Conmpasión, the most distinguishing feature is the love it invests in each dish served, since its obsession is for the customer to enjoy a magnificent culinary experience. At this fabulous restaurant, you can delight in a complete culinary offering with outstanding dishes such as its different tartares, tuna tataki with wakame, bull's tail with foie and cous cous or its fresh salad. Special mention must also be made to its excellent wines and delicious desserts, especially the delicious tiramisu.
Calle San Lázaro, s/n, 29601 Marbella, Málaga
Web: www.restauranteconmpas.wixsite.com
Tel: +34 602 40 89 76
La Taberna del Pintxo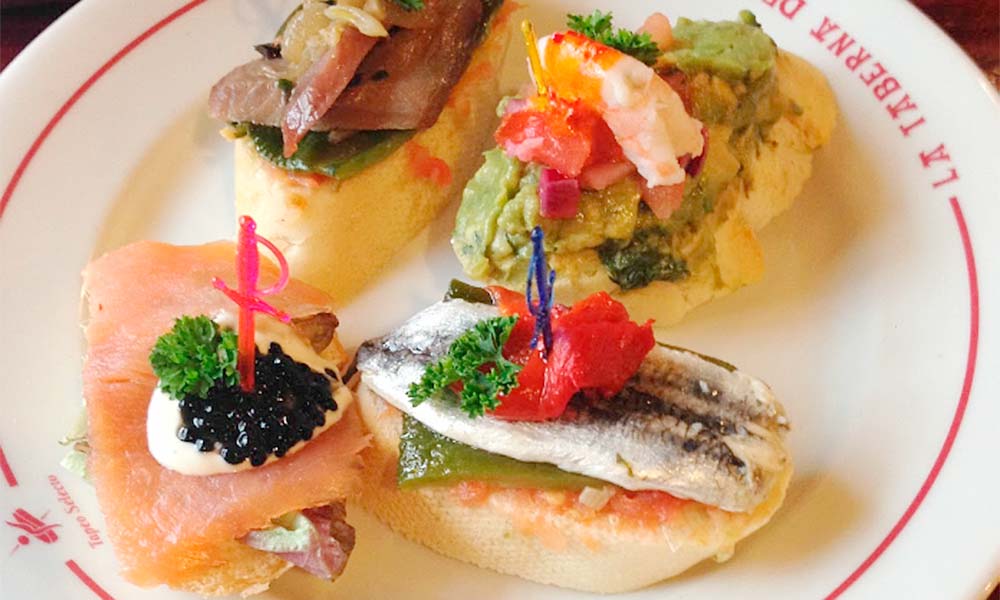 Taberna del Pintxo owes its fame to both its know-how and to the quality of the raw materials it uses in the preparation of its dishes. Its offering centres on the customer enjoying a wide range of tapas from its menu, since here you can choose from cold pintxos at the bar or hot ones that will be brought to your table by the waiters. If you decide to visit this fabulous restaurant, we recommend you try tapas such as grilled squash with smoked salmon and caramelised onion or salted tuna with fresh cheese and strawberry.
Av. Miguel Cano, 7, 29601 Marbella, Málaga
Web: www.latabernadelpintxo-marbella.com
Tel: +34 952 82 93 21
Lekune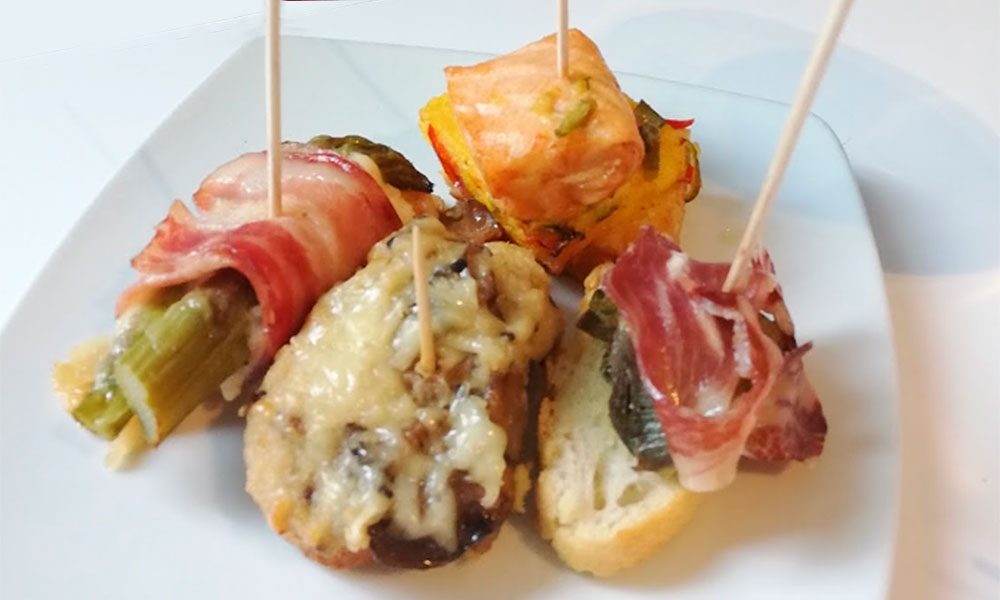 The ideal place for enjoying a small bite. With a true Basque ambience, the joy of this place is that they are constantly making new bites and filling the bar with all manner of exquisite gastronomic combinations.
Edif. Granada, Av. Fontanilla, Local 1, 29601 Marbella, Málaga
Tel: +34 952 86 84 94
Bodega la Venencia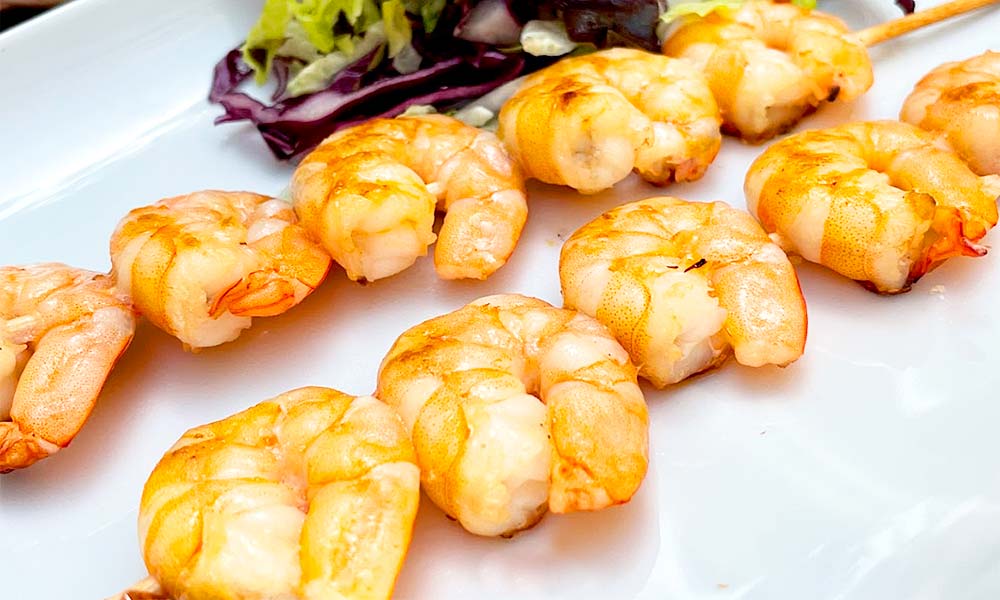 Bodega La Venencia is a tapas bar in Marbella offering an excellent quality/price ratio. It is located a few steps from the Marbella Promenade at the end of Avenida Miguel Cano, very near the Alameda. This restaurant has a very pleasant traditional Castilian ambience. It also has a pretty terrace.
It offers all kinds of tapas and good wines and beers, and the service is fast. Bodega La Venencia is undoubtedly one of the best options for tapas in Marbella. There is another tapas bar-restaurant in the calle Camilo José Cela area and another tapas bar-restaurant of the same chain, which specialises in fried fish.
Av. Miguel Cano, 15, 29601 Marbella, Málaga
Web: www.bodegaslavenencia.com/
Tel: +34 952 85 79 13
Cervería La + Fría I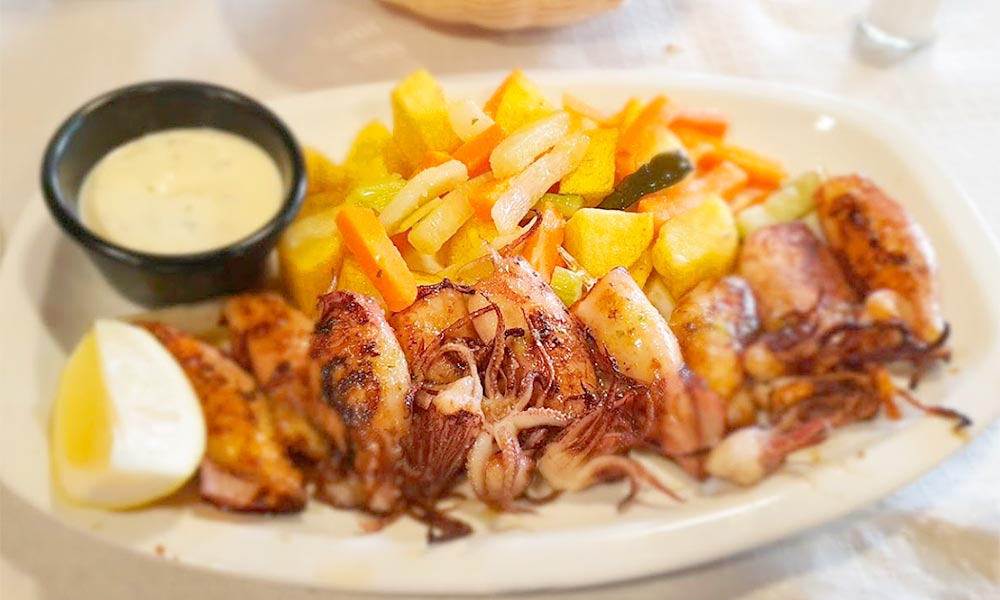 Cervería La + Fría I tapas bar in Marbella is a good place to eat tapas. The menu is based primarily on seafood and pork dishes: if you want to take a little break and accompany your beer with Iberian ham or Huelva prawns, you will love this Marbella tapas bar.
There are currently two more restaurants in Marbella belonging to this franchise that are located in San Pedro Alcántara and Puerto Banús.
Edificio Parque Marbella, Calle Alonso de Bazán, 13, Local K-L-M, 29602 Marbella, Málaga
Web: www.lamasfria.es
Tel: +34 952 86 52 32
Discover the most luxurious restaurants in Marbella and relish in their Michelin stars
Top seafood restaurants in Marbella
Coffee shops, bakeries and ice-cream parlours in Marbella. 
Discover our Amàre Events