Marbella and Ibiza Blog
Amàre Beach Hotels
Marbella, Foodie destination of the Costa del Sol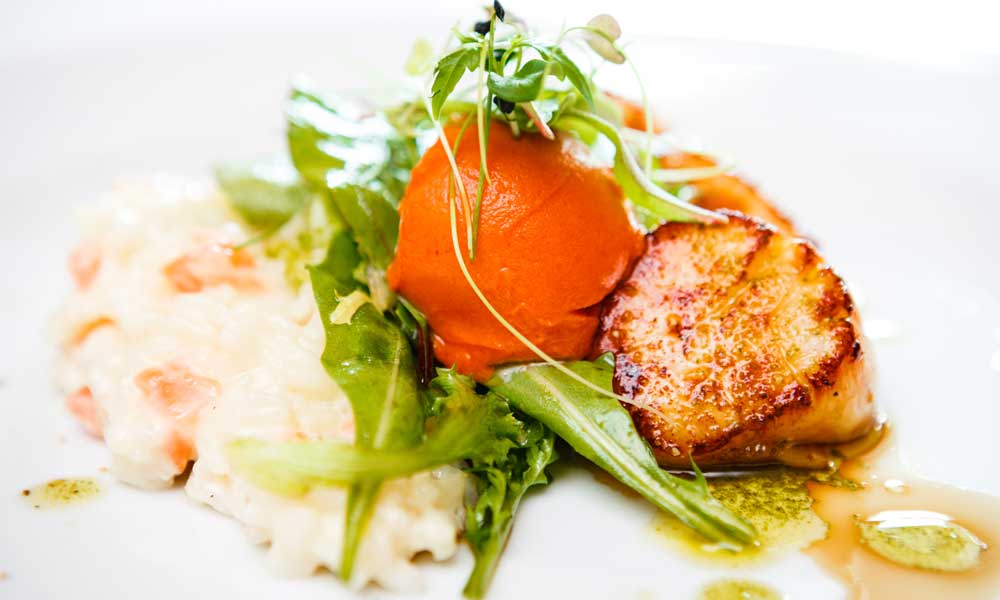 Marbella, Foodie destination of the Costa del Sol
In Andalusia, it is impossible to talk about good gastronomy without naming the jewel of the Costa del Sol. Marbella is much more than yachts moored at its marina or the luxury of its exclusive shops. If you decide to enjoy a gastronomic getaway in Marbella, you will learn first-hand about one of the most deeply rooted customs in Andalusia: tapas hopping. Spending a gastronomic holiday in Marbella is a very good option, since eating in Marbella has become one of the biggest attractions for visitors who come from all over Europe to get to know the capital of the Costa del Sol.
Marbella's streets are home to the best prepared restaurants for trying its most traditional cuisine. Nevertheless, there is a wide variety of dishes, since many of their chefs are at the vanguard of cuisine, given that it is a cosmopolitan city with a little of everything: Italian, Chinese, Japanese, Argentine, Thai, French and Swedish cuisine. So, Marbellan restaurants are a true showcase of cuisines from around the world.
Marbella, Land of Treasures from the Sea and the Orchard and now Foodie destination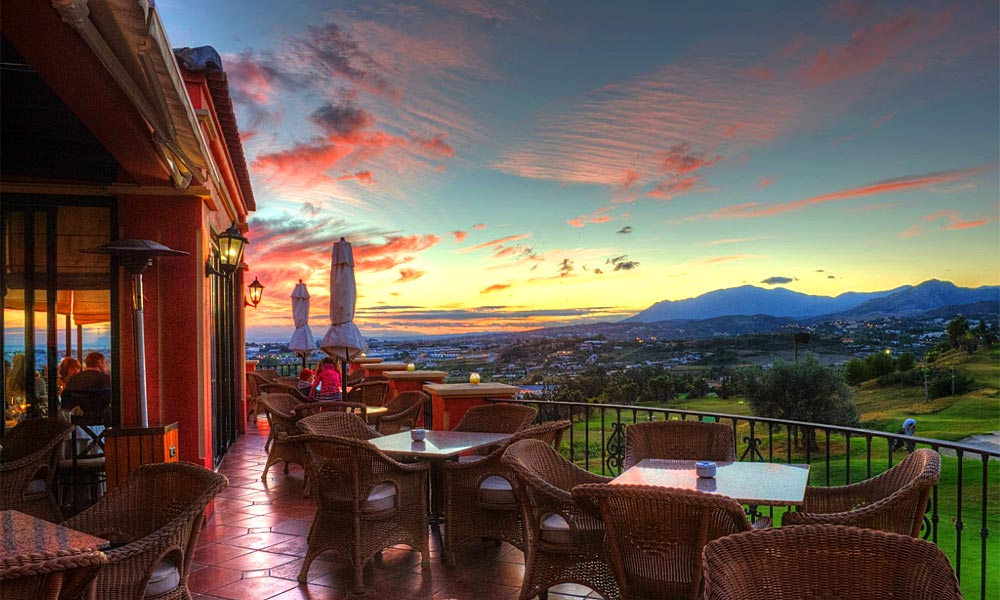 The sea that bathes the coasts of the area and the fertile soil inland guarantee the exceptional quality of Marbella's cuisine. If we add to that the abundance of great restaurants in all of the tourist locations, and a good representation of the cuisine from the rest of the state and the world, the result is that eating well is almost an obligation in this beautiful city.
Fish, King of the Table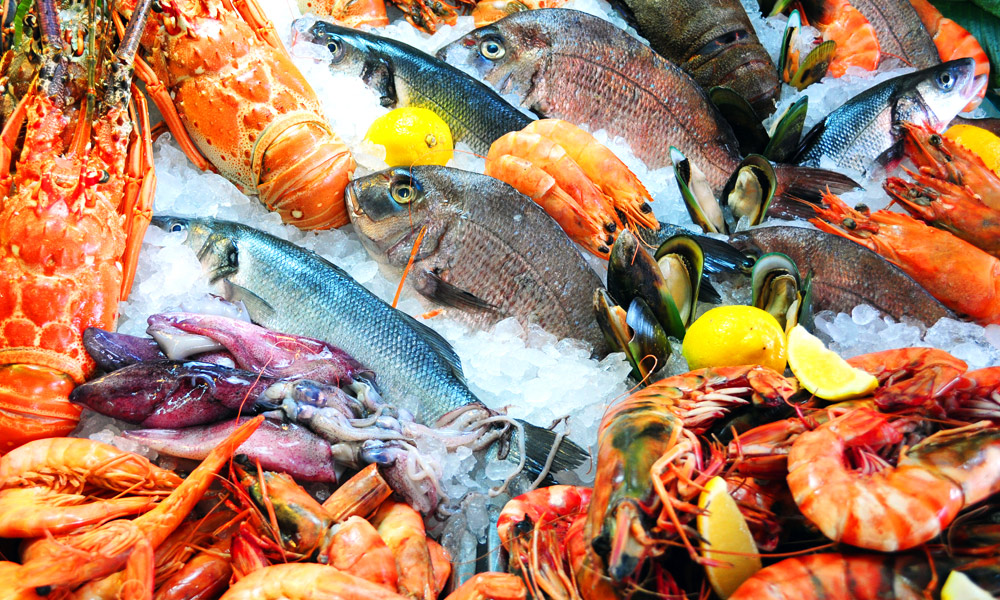 Fish is the king of the table by its own right. From the humble but delicious espetos de sardina (sardine skewers), a dish that no visitor should skip, to the pescaíto frito (fried fish), a classic of Andalucian cuisine, both fish and shellfish are widely represented in Marbellan cuisine. The jureles (horse mackerel), the exquisite salmonetes del Mediterráneo (Mediterranean red mullet), the squids and the anchovies are presented as part of the sauté, but many of them are also eaten grilled or as ingredients of the delicious fish and shellfish paellas.
Top 10 seafood restaurants in Marbella
Cold Soups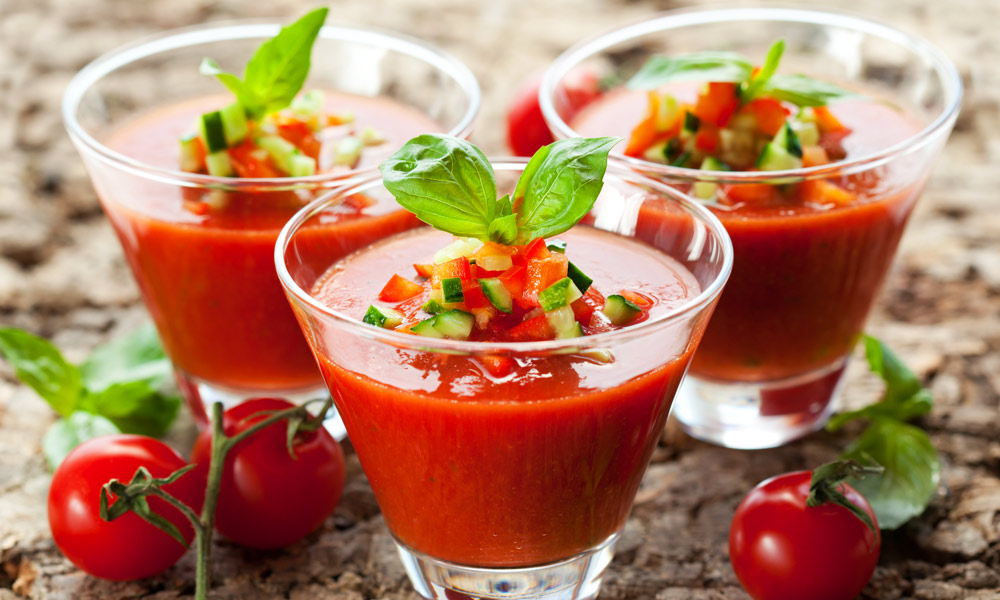 Let us not forget that we are in southern lands and, because of that, there is presence of gazpacho (cold vegetable soup) and ajoblanco (cold garlic and almond soup), the most famous Andalucian cold soups. The wonderful vegetables from the orchards around Marbella provide premium ingredients to prepare these exquisite specialties, in which the presence of top-quality olive oil exalts the vegetables' flavors. A tip for those who do not know: ajoblanco is similar to gazpacho but without garlic and with almonds.
Marbellan Pastry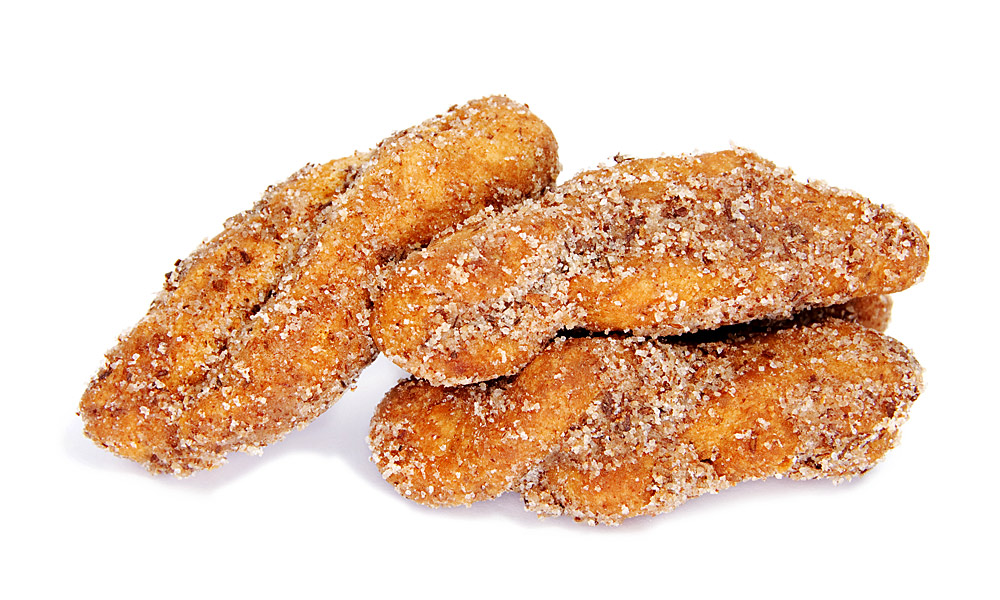 Marbellan pastry is a direct legacy from the Arabic culture. Almonds, honey and olive oil are ingredients of multiple specialties such as, tortas de aceite (olive oil cakes) or wine doughnuts, and we can treat ourselves to many other delicacies such as borrachuelos or torrijas.
Marbella and Wine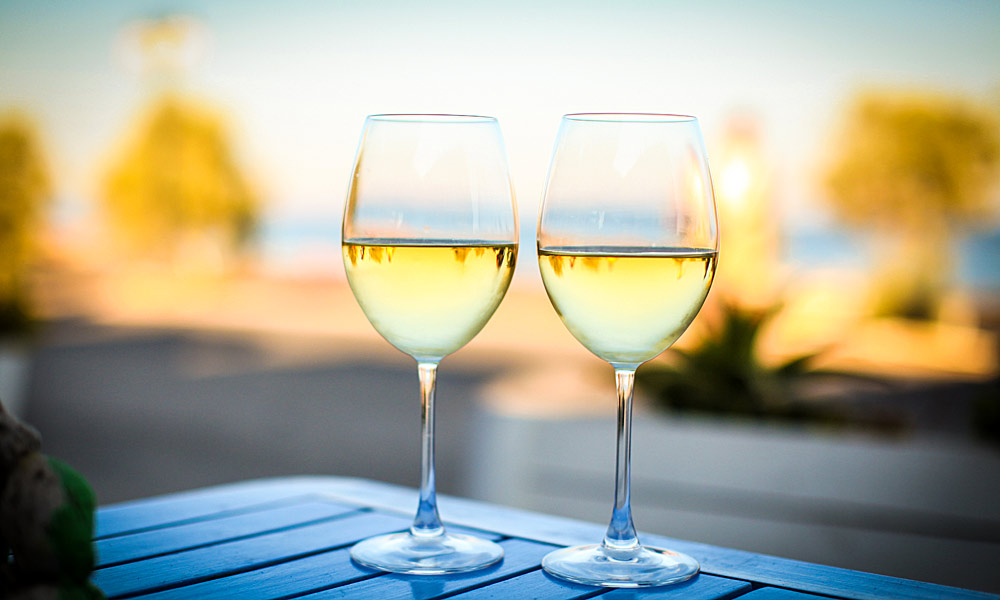 One of the tourism activities that has grown more during the last few years in Marbella is enotourism. There are plenty of visitors who decide to go wine tasting or who take tours on wineries where they receive information on how the wine is made. Some of these tours end with a wine tasting accompanied with tapas or other typical dishes of the region. Some of them even provide wine tasting lessons for beginners.
5 white wines from Malaga that cure the soul and bring joy to the heart
Some of the most typical Marbellan dishes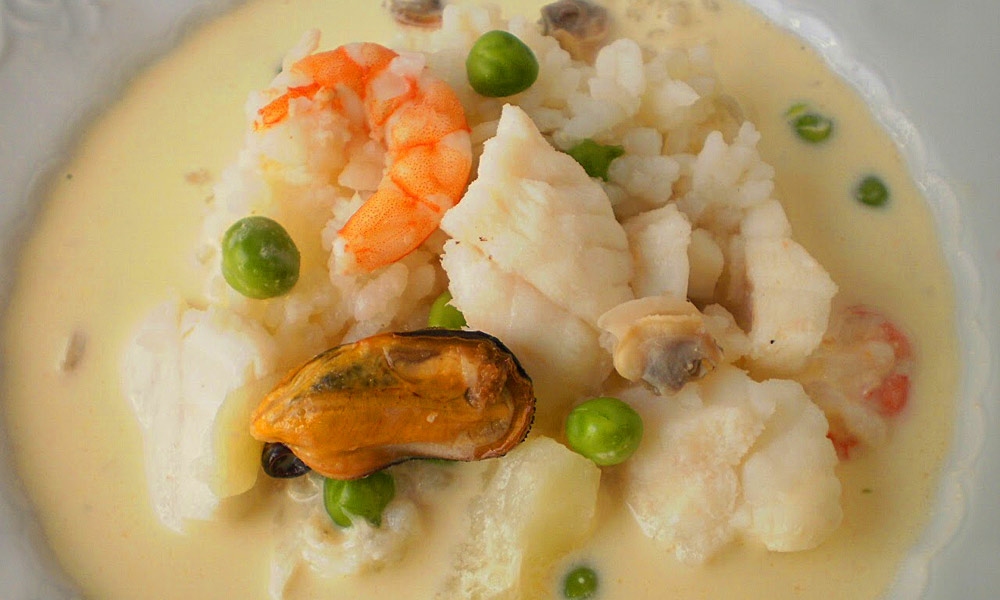 In Marbella there are not so many establishments offering traditional and popular cuisine, but you can find them. Popular and traditional dishes are a mix of grown and fished produce. Here are some of the local specialities based on this mix:
Cazuela de Cazón con Patatas y Almendras (School Shark, Potatoes and Almonds Casserole)
Marbellan inhabitants have always called this potato stew and dogfish is included because it is a fish that is abundant in its waters, and almond becuase it is one of the most traditional trees in the area. It is best to serve and cook it in a clay pot with water, bay leaf, potatoes and a little bread, garlic and saffron.
Gazpachuelo Marbellero (Marbellan Gazpacho)
This is a soup of egg yolk and olive oil beaten and mixed with bread, potatoes or rice and cooked egg white. A little lemon or vinegar is added at the end. The preparation of this traditional delicate due to the mayonnaise. Cooked clams or cockles can also be added.
Rosquetes de Marbella
 Roscos de vino are one of the favourite Christmas sweets of visitors to Marbella. They are traditional to this city, so you will definitely find them on the shelves of cake shops.
The so-called Rosquetes de Marbella are characterised by a strong wine and aniseed flavour, which is achieved by adding the flavour of these liqueurs to that of sweet spices such as sesame or aniseed.
The Marbella of the Michelin Stars
Probably all of us like to have nice meals, which is why Marbella combines the best of the Mediterranean cuisine with the freshest ingredients. This pleasure is at its peak in the hands of the 4 Michelin starred chefs that reside in Marbella.
If what you want is to have the most magnificent and delicious dinner, visit one of the following Michelin starred restaurants in Marbella.
Dani García restaurant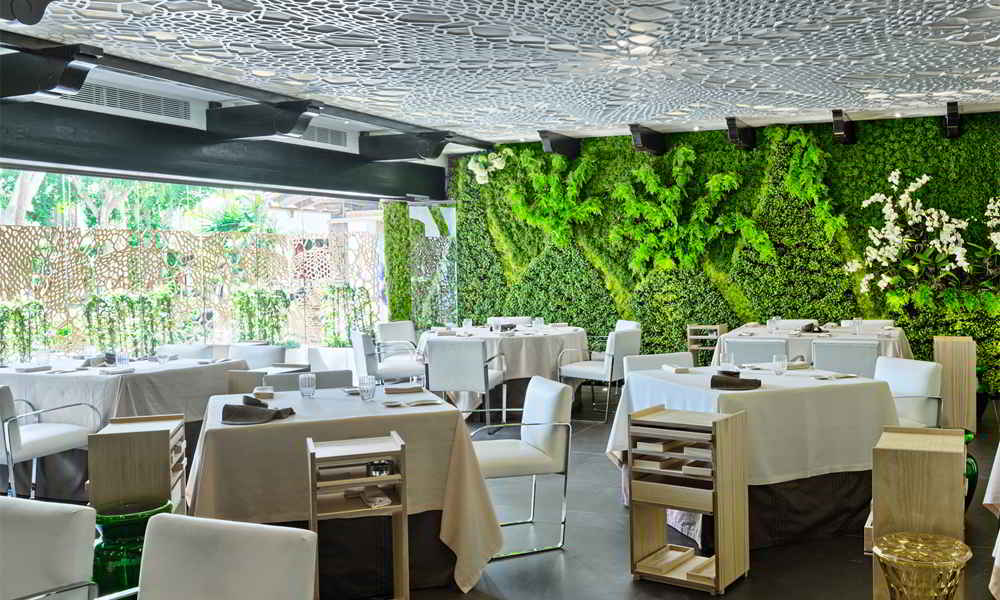 Dani García, with two Michelin stars, opens the box of his secrets in his most personal project. The restaurant offers a flavor-laden experience in which the product is indisputably the main character. The diner enters a fairytale world envisioned by the chef, having dishes elaborated using the most avant-garde techniques while preserving the traditional ones.
Bulevar Príncipe Alfonso Von Hohenlohe, Milla de Oro, Marbella
Tel: + 34 952 76 42 52
Web: www.grupodanigarcia.com/restaurante-dani-garcia/

Google Maps
Messina restaurant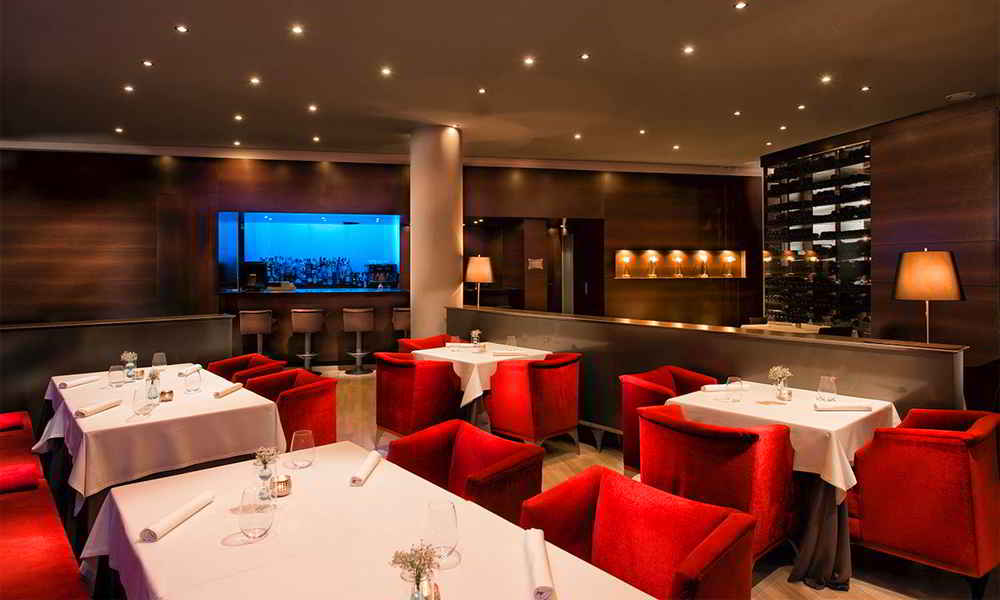 Although this one Michelin starred restaurant is a small place, it is very well decorated, minimalistic, and select and offers a menu that is perfect for those who wish to have new gastronomic experiences.
It serves international cuisine with many elements that come from the hands of its own cook. The place is nicely designed and has a relaxing feel to it. The music is a big part of that ambiance. Waiters are patient and efficient, a very good service.
Avenida Severo Ochoa, 12. Marbella
Tel: +34 679 77 00 62
Web: www.restaurantemessina.com/

Google Maps
Skina restaurant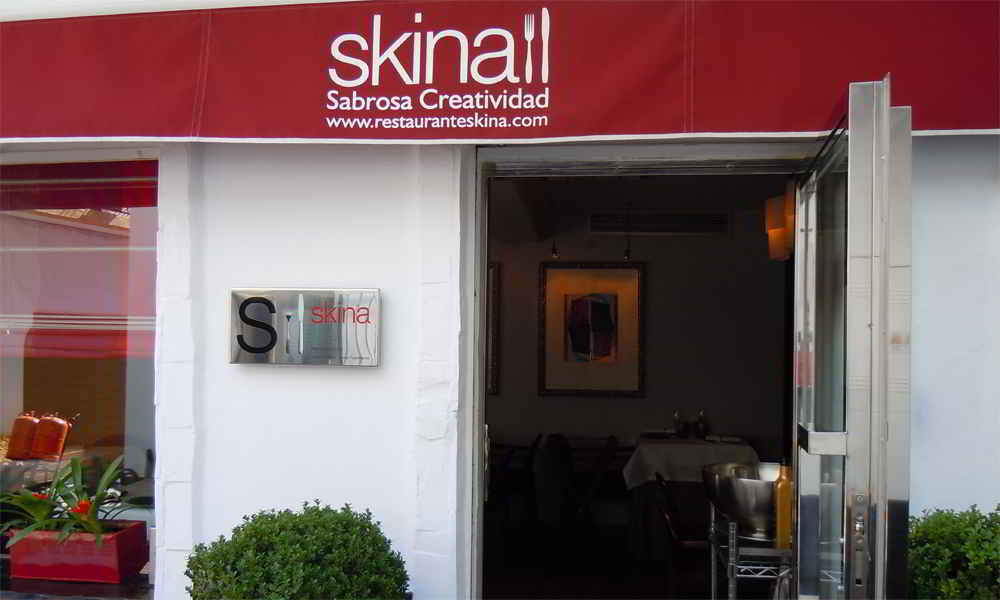 At Restaurante Skina diners can find an exquisite cuisine which is a mixture of contrasts, from traditional Andalucian cuisine to a cuisine full of sensations and pleasures, all of which is complemented by a very complete and select wine list that make diners' palates be elevated to their fullest. It achieved its Michelin star on 2008 and has kept it ever since.
Calle Aduar, 12. Marbella
Tel: + 34 952 76 52 77
Web: www.restauranteskina.com/

Google Maps
El Lago restaurant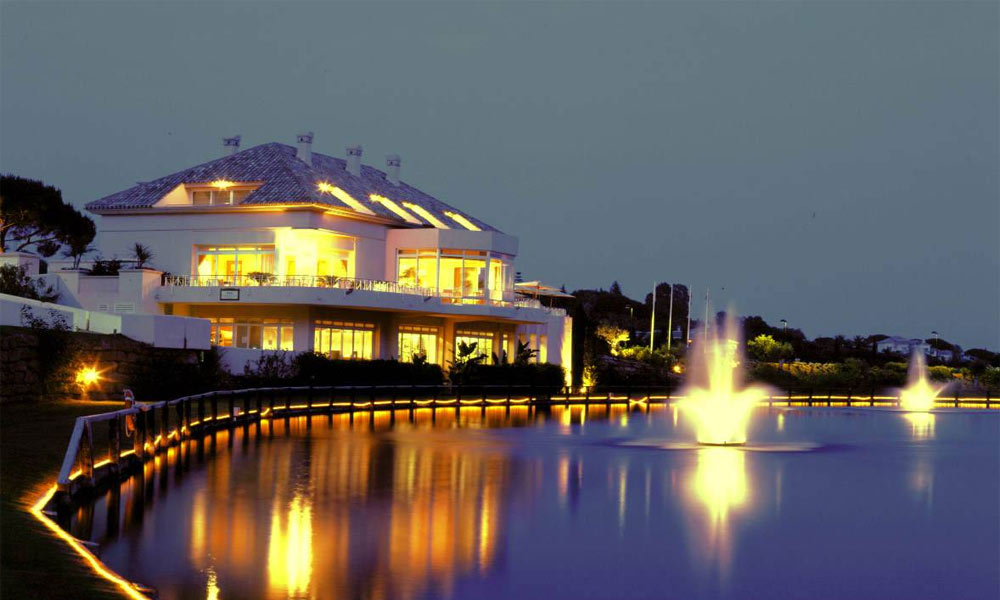 The El Lago Marbella restaurant, opened during the summer of the year 2000, was born from the idea of creating a restaurant that was innovative, which featured adventurous cuisine and a very personalized service. It is located on a very pleasant environment, in front of the artificial lake of the Greenlife clubhouse, at Elviria.
As every select place, besides its excellent ingredients and an exquisite presentation, the waitering service at El Lago seems to be well above average. All of the waiters and waitresses speak two or three languages and are able to answer any questions about the restaurant's dishes, something that is, regrettably, very uncommon.
During its years of existence, El Lago has become a model of Andalucian gastronomy, having been recognized by the prestigious Michelin guide with one star since 2005.
Urb. Elviria Hills, Avda. Las Cumbres, s/n, 29600 Marbella, Málaga
Tel: + 34 952 83 23 71
Web: www.restauranteellago.com/

Google Maps
Where to Eat in Marbella
Marbella is rich in cuisine diversity and offers food from Europe, Asia, the Americas and Northern Africa. The range of specialties goes from game, vegetarian, shellfish and many more, and it includes some of the most refined restaurants in Spain. The following are 5 of the places you should make sure you visit:
Buenos Aires Steak House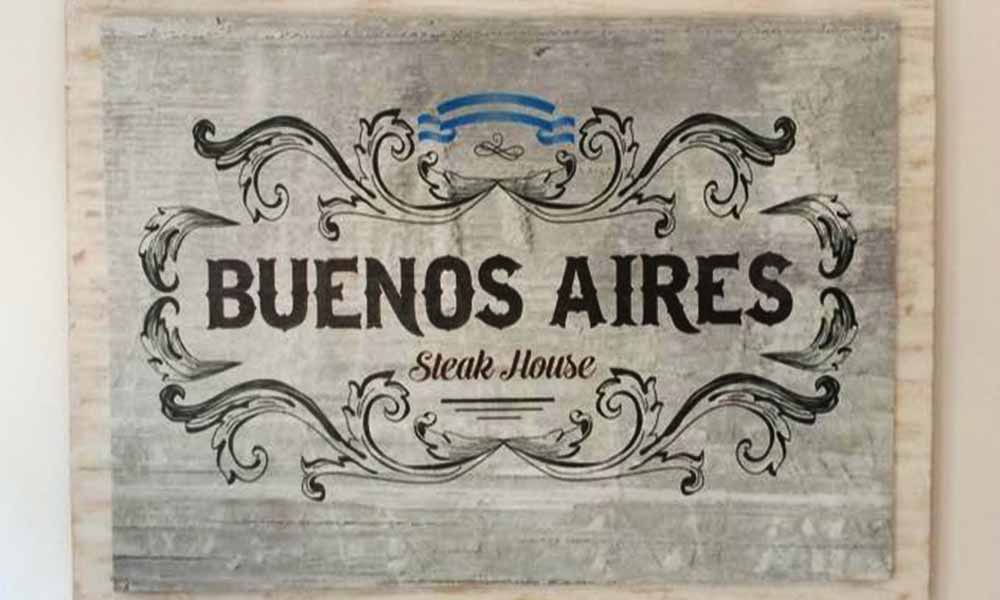 This restaurant is the perfect opportunity to enjoy the true flavour of Argentine cuisine in Marbella. This place has an outdoor terrace which, thanks to the climate enjoyed here, makes this corner the perfect place to enjoy its culinary offerings. We recommend you start with an exquisite salad of avocado and prawns and then choose one of its grilled specialities (steak, filet, sirloin, etc.).
Calle Tetuán, 5, 29601 Marbella, Málaga
Tel: + 34 952 77 31 24
Web: www.buenosairesmarbella.com

Google Maps
Tempora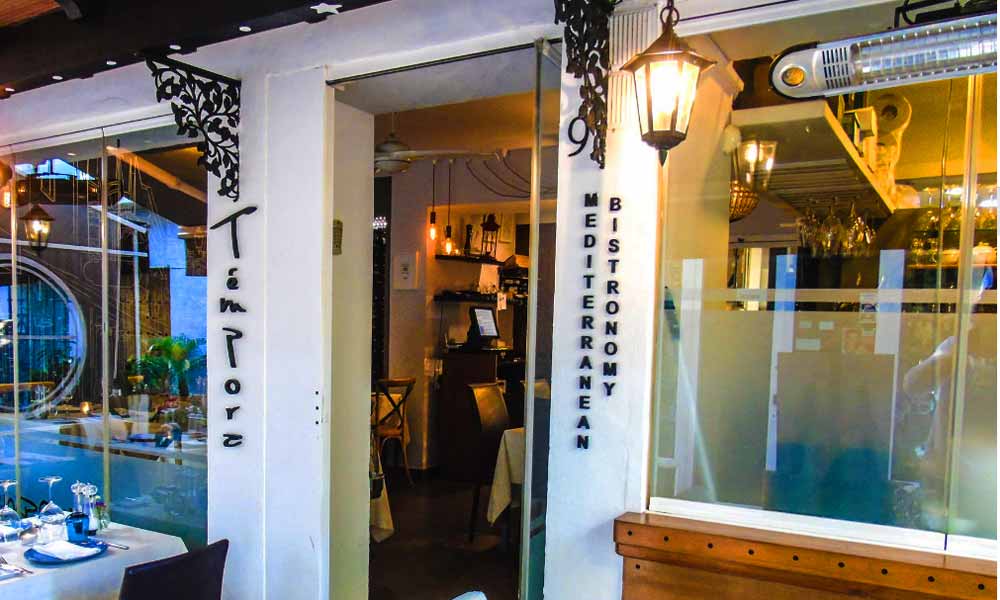 At Tempora you will find, on the shore of the Mediterranean Sea, the best, freshest and most delicious meats, fresh seafood and fish made using gourmet recipes.
At this restaurant, the professional service combined with the serenity and tranquility of the sea means that sitting amidst its tables and enjoying fine dining is quite the sensory experience.
Calle Tetuán, 9, 29601 Marbella, Málaga
Tel: + 34 952 85 79 33
Web: www.temporarestaurant.com

Google Maps
Zozoi
Zozoi is the perfect union of local and seasonal produce and the creativity of its culinary team. Eating here is synonymous with enjoying, and here you can enjoy half a lobster with tomato ravioli and black olives, followed by king crab with butter sauce, cayenne, spinach and puree or a succulent angus sirloin with potatoes and grilled porcini. Delicious!
Plaza Altamirano, 1, 29601 Marbella, Málaga
Tel: + 34 952 85 88 68
Web: www.zozoi.com

Google Maps
Marbella Club Grill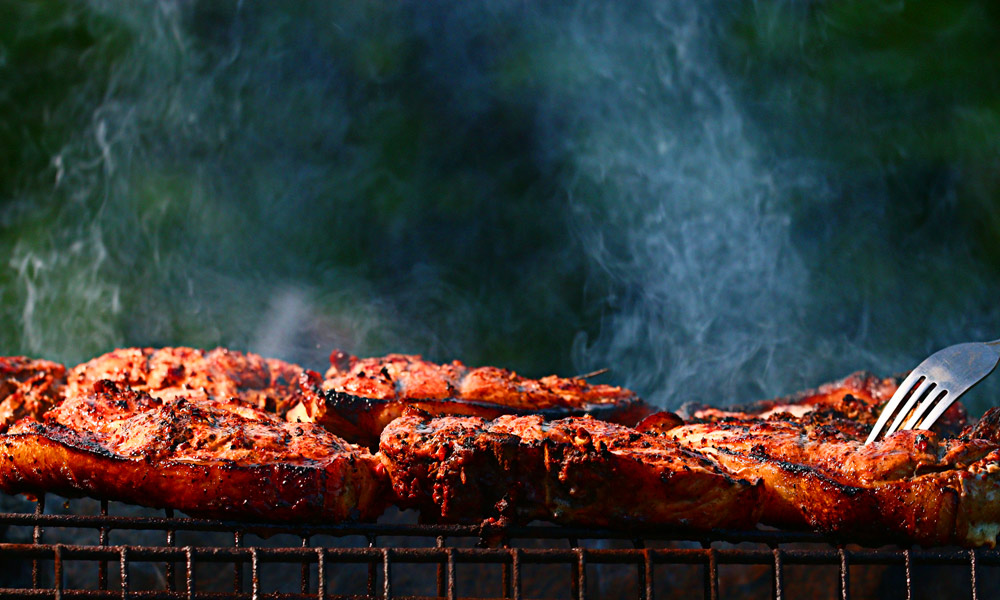 This timeless example of style has served a list of famous diners that surpasses that of even many of the best restaurants in Madrid, Paris and London, and besides featuring an elegant setting with a classic style, it has a hard-to-match menu. Its most famous dish continues to be the Marbella Club Stake; which, served with the right side dish, is an unmissable gastronomic experience in Marbella.
Av. Bulevar Príncipe Alfonso de Hohenlohe, 29600 Marbella, Málaga
Tel: + 34 952 82 22 11
Web: www.marbellaclub.com


Google Maps
La Virginia restaurant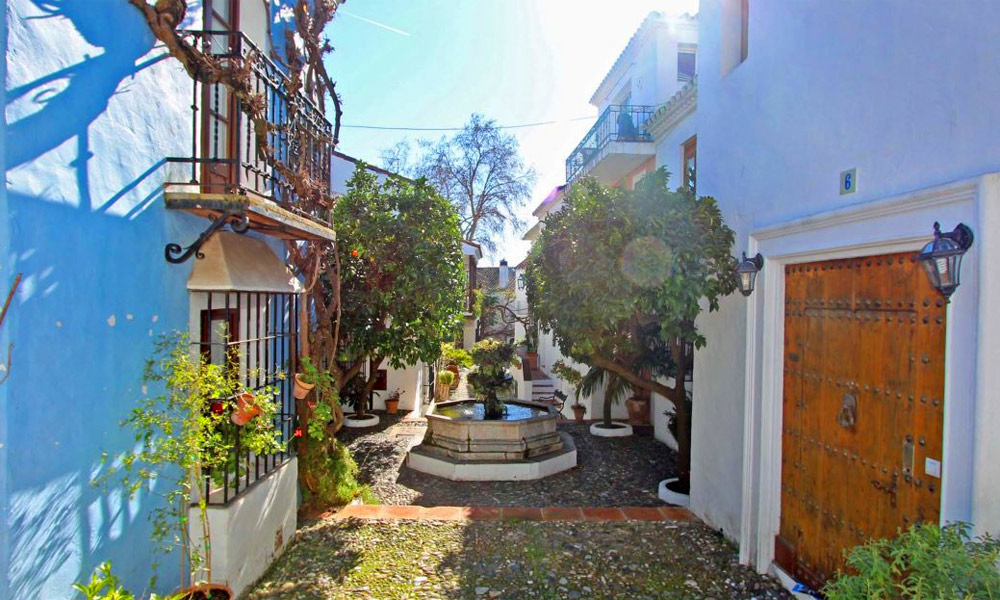 Located in a charming town-like area of La Virginia, near the Milla de Oro of Marbella, this restaurant offers elegance in an intimate and welcoming environment. Being there, you may think you are having dinner in the terrace of a small town of the Blue Coast, Tuscany or in the middle of the Andalucian countryside. Under the guiding hand of Chef Pierre Delvaulx, it offers excellent French-inspired cuisine in one of the most charming places in Marbella.
Plaza de Antonio el Jardinero,, 3, 29602 Marbella
Tel: + 34 952 77 15 19
Web: www.restaurantelavirginia.es


Google Maps
La Tienda restaurant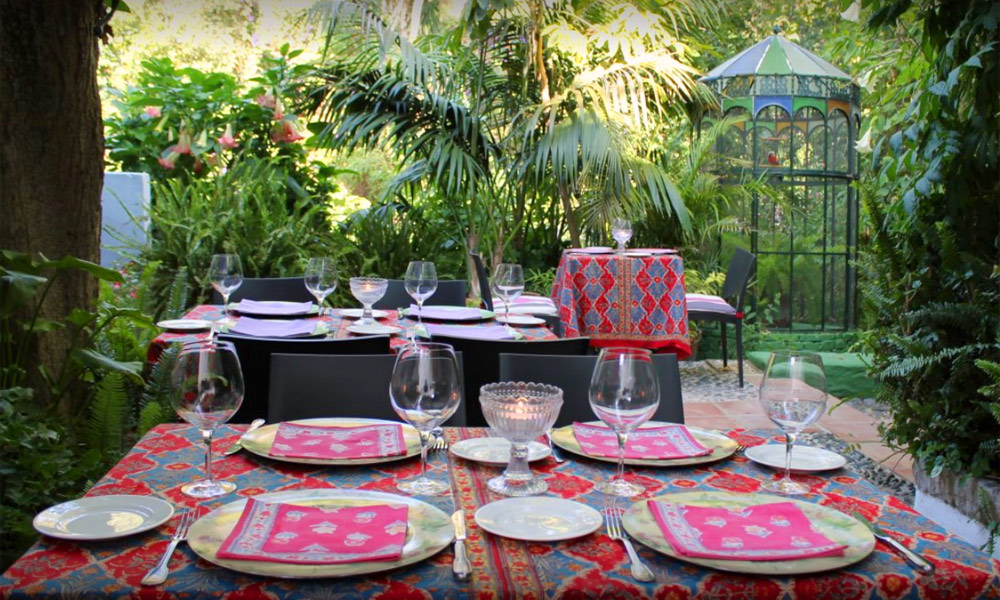 A small restaurant that perfectly combines and balances charm and sophistication in the elegant environment of La Virginia. Open for dinners during the summer and lunches and dinners throughout the rest of the year, its fragrant terrace and its welcoming interior offer an ideal place to meet, entertain and receive friends.
Calle de La Tienda, 1, 29602 Marbella
Tel: + 34 626 27 38 82
Web: www.restaurantelatienda.com


Google Maps
Trocadero Arena restaurant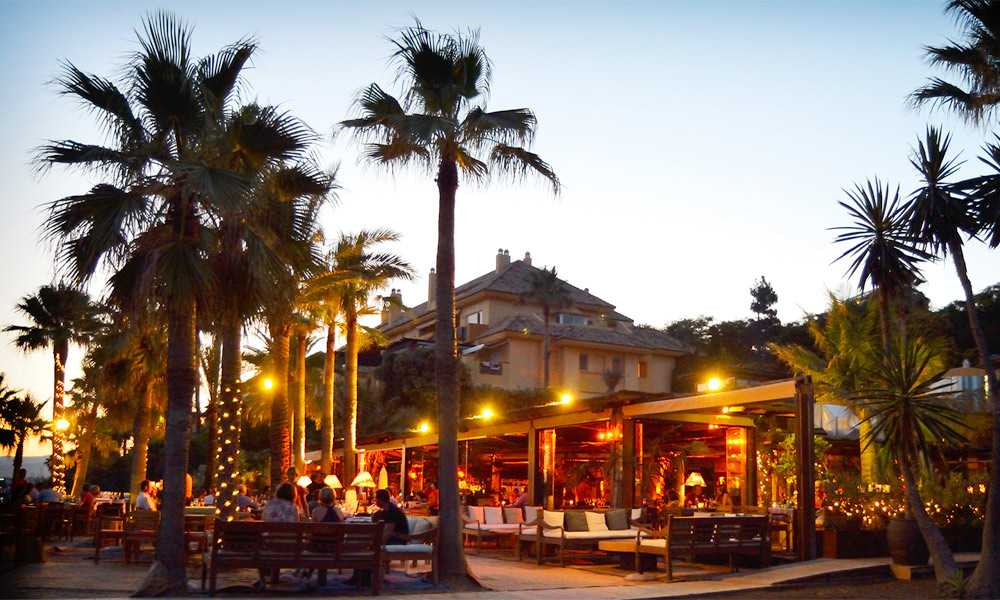 Trocadero Arena at Río Real Playa, is an elegant beach club and a luxury restaurant. It is located in a beautiful place at the shore of the Mediterranean. The decor is of colonial inspiration. It features a bar, a hall and an open terrace. At Trocadero, we can savor excellent dishes in an unrivalled ambiance.
Playa de Río Real, Carretera N340, km 186, 29600 Marbella
Tel: + 34 952 86 55 79
Web: www.trocaderoarena.com


Google Maps
El Rodeito restaurant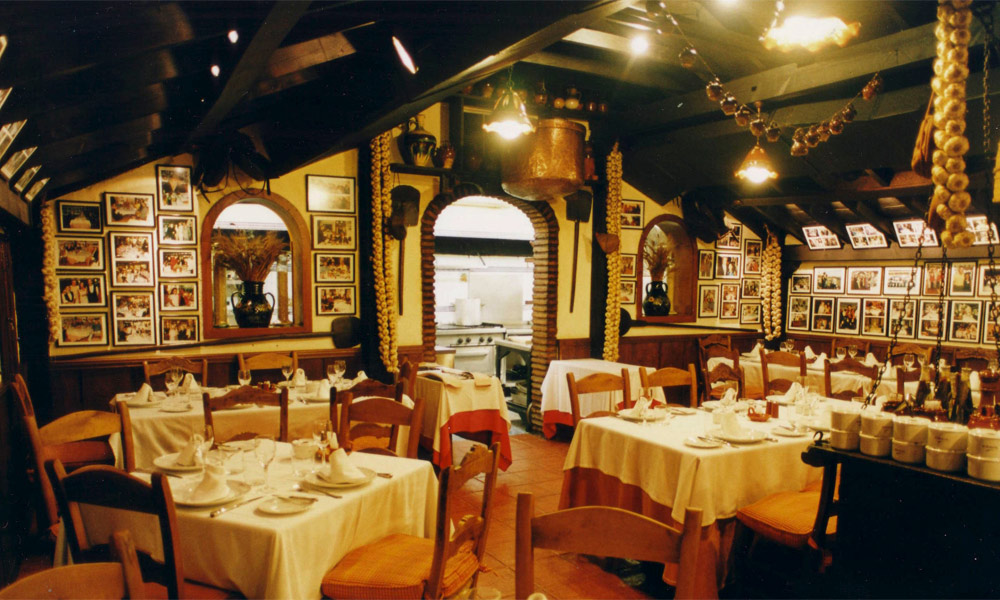 Night owls need not settle for a snack bar to eat something late at night; El Rodeito offers top-quality Castilian cuisine 24/7. In short, this Marbellan landmark makes it possible to enjoy a nice meal in a welcoming environment.
Carretera Cádiz, Km 173, 29600 Marbella
Tel: + 34 952 81 08 61
Web: www.elrodeito.com


Google Maps
Tapas in Marbella
Taberna del Pintxo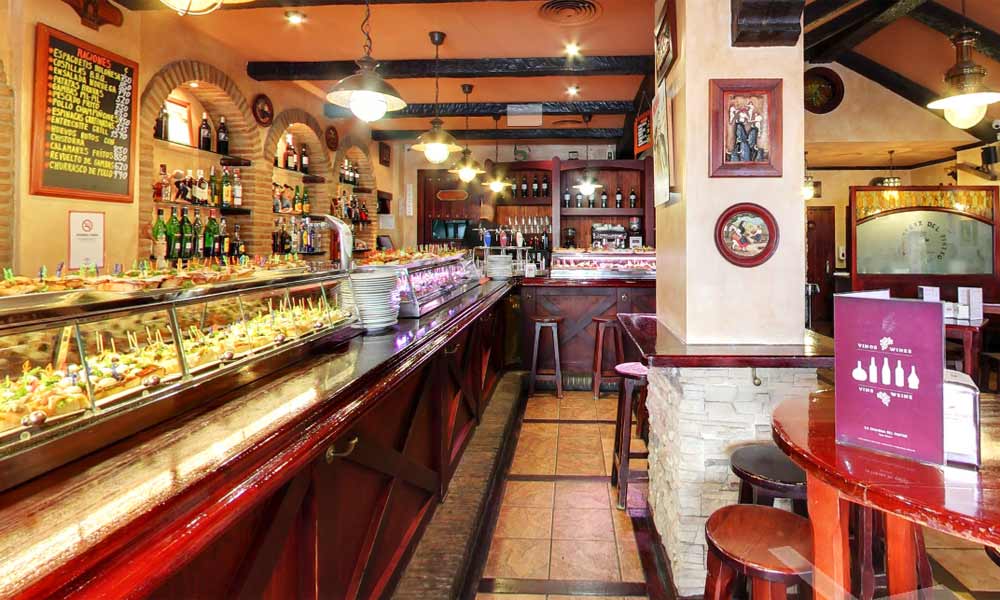 Taberna del Pintxo is one of Marbella's best tapas bar for tapas hopping, since it is famous for maintaining a philosophy centred on offering the diner both the best quality produce and a wide variety of pinxtos, cold or hot.
Av. Miguel Cano, 7, 29601 Marbella, Málaga
Tel: + 34 952 82 93 21
Web: www.latabernadelpintxo-marbella.com

Google Maps
Taberna La Niña del Pisto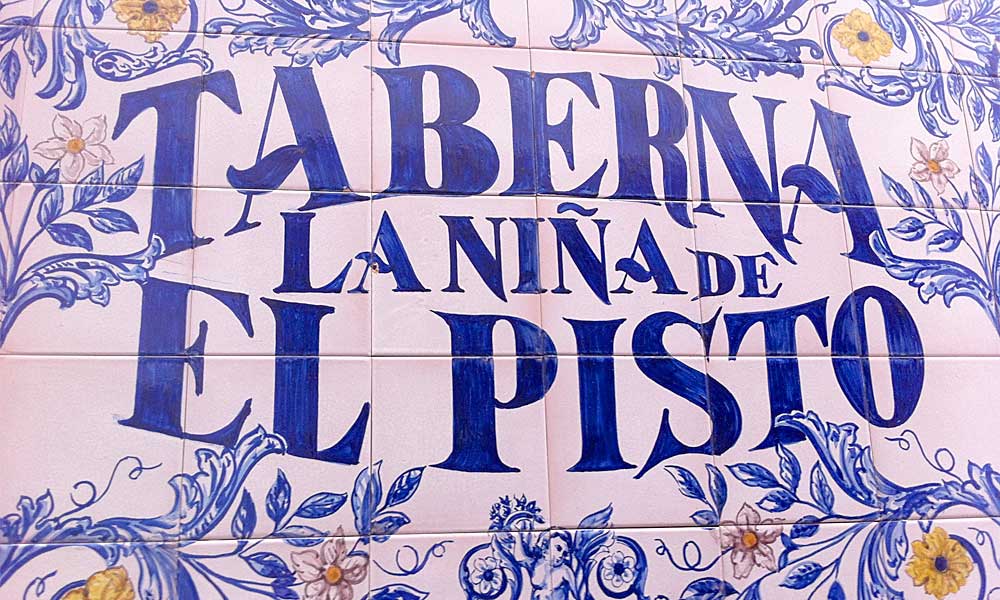 Taberna La Niña del Pisto, while difficult to find (it is located on a very narrow street and goes unnoticed), is one of the most popular tapas bars in the city. Its most recommended tapas that you must try is the battered prawns with cane honey, piquillo peppers, Iberico pork fillet with courgette, Russian salad and blood sausage tapa.
Calle San Lázaro, 1, 29601 Marbella, Málaga
Tel: + 34 633 32 00 22
Web: www.facebook.com/pages/Taberna-La-Niña-Del-Pisto/207183052696348

Google Maps
Lekune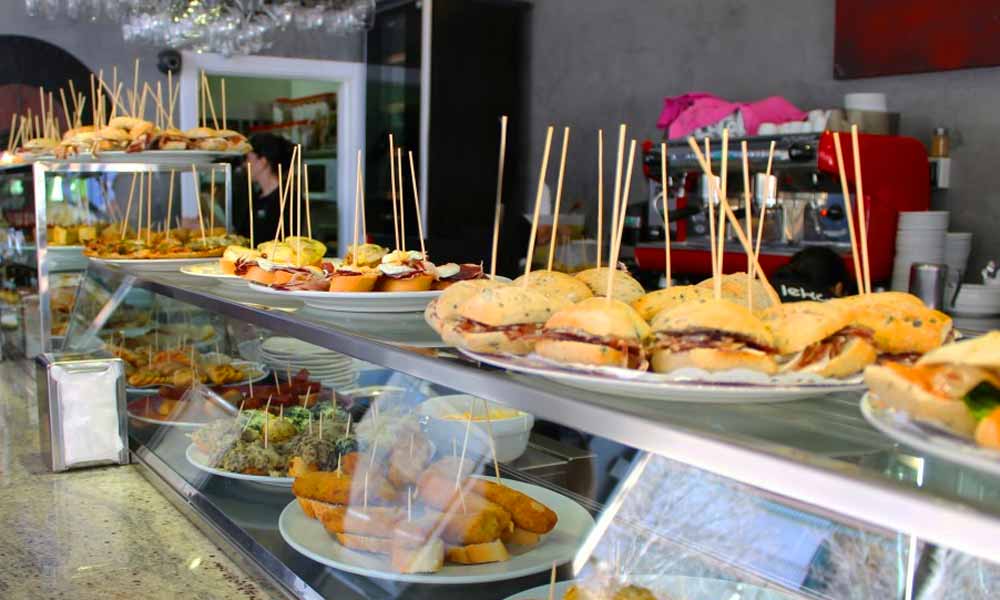 Lekune is the ideal place to go tapas hopping in Marbella, since while the essence of this place is 100% Basque, you will get "fed up" of eating small mouthfuls of different flavours, since they constantly replenish the bar with new and succulent pintxos with exquisite combinations.
Edif. Granada, Avda. Fontanilla, Local 1, 29601 Marbella, Málaga
Tel: + 34 952 86 84 94
Web: www.facebook.com/pages/Lekune/177182008969231

Google Maps
Garnacha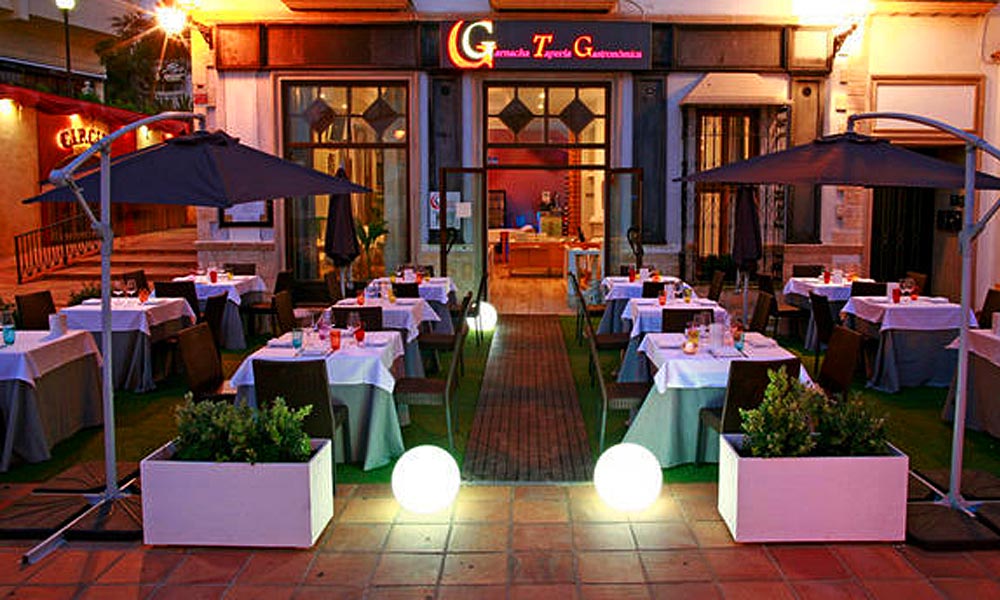 The gastronomic tapas bar Garnacha is located in the heart of Marbella. Its culinary proposal is a true delight that is based on top quality local produce, and the talent of its kitchen team is showcased in its modern cuisine with a Mediterranean essence. We recommend the duck magret in hoisin sauce, spring rolls with bull's tail or tuna tartare.
Plaza de los Olivos s/n, 29601 Marbella, Málaga
Web: www.facebook.com/garnacha.taperiagastronomica/
Tel: +34 951 96 88 70


Google Maps
Cuisine Restaurant & Skybar
Cuisine Restaurant & Skybar stands in one of the prettiest parts of the city's historic centre. This restaurant specialises in international cuisine and its service is attentive and pleasant. It is the ideal spot for a few post-tapas drinks, since its terrace has become one of the city's coolest gastrobars.
Plaza Puente de Ronda, S/N, 29601 Marbella
Web: www.facebook.com/SkyBarMarbella/
Tel: +34 951 45 73 62


Google Maps
Bodeguita El Callejón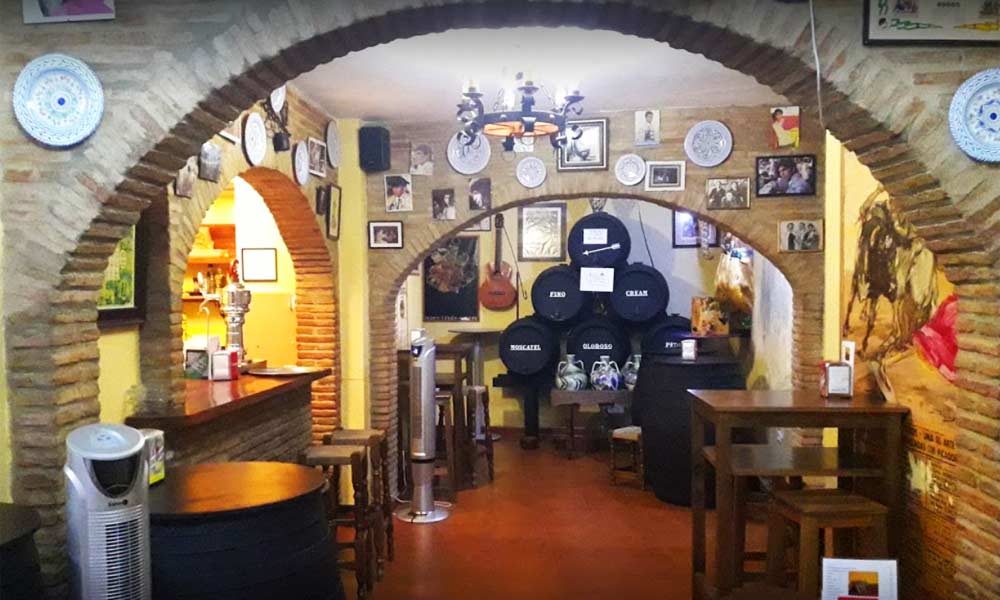 El Callejón is one of the spots in Marbella you must visit if you are looking for something traditionally Andalusian. Indeed, if you are visiting the historic centre of Marbella, it is practically an obligatory stop. While this tapas bar offers a simple menu, its fare is of the highest quality. Its wine cellar has some wines that, while not particularly memorable, are very good and serve their main purpose, which is to be paired with dishes such as Iberian ham, cheese board, tenderloin or canapes, etc.
Calle Álamo, 5, 29600 Marbella
Tel: +34 650 86 84 21


Google Maps
Where to eat tapas? 16 unmissable tapas bars and restaurants in Marbella