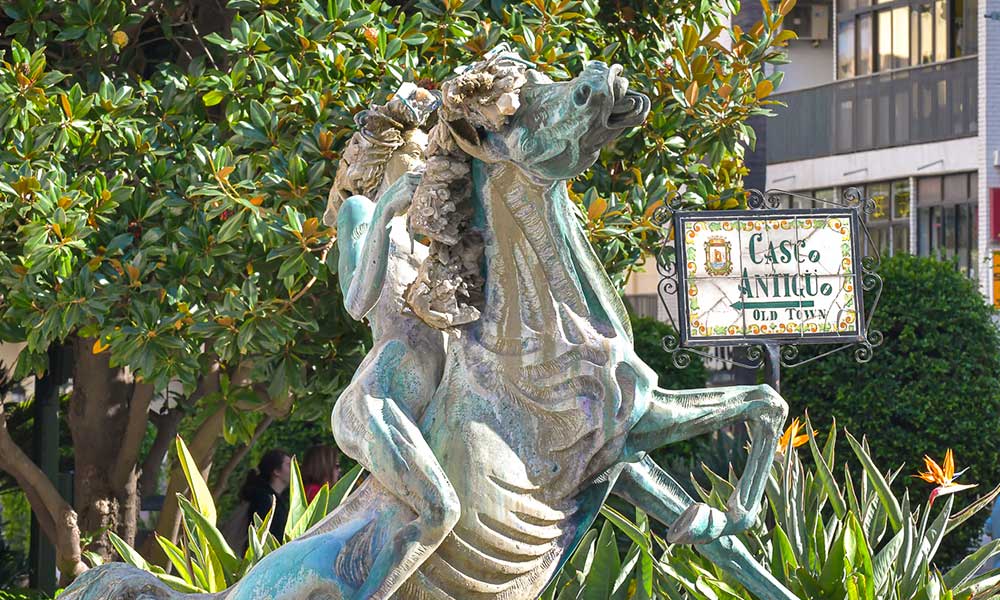 Marbella: A tour of its old town
Travelling to Marbella is essential if you decide to spend your holiday on the Costa del Sol, since this city is one of the best Spanish points of references for tourism; a destination desired by thousands of Spanish and international travellers.
To enjoy tourism in Marbella is to have the chance to delight in the magnificent conservation of its historic and cultural heritage, both witnesses to a past that becomes established through tradition, so every corner of its old town is filled with Andalucian character. White buildings with flower-adorned balconies, shops with personality and squares with a special air abound in its cute narrow streets.
A little history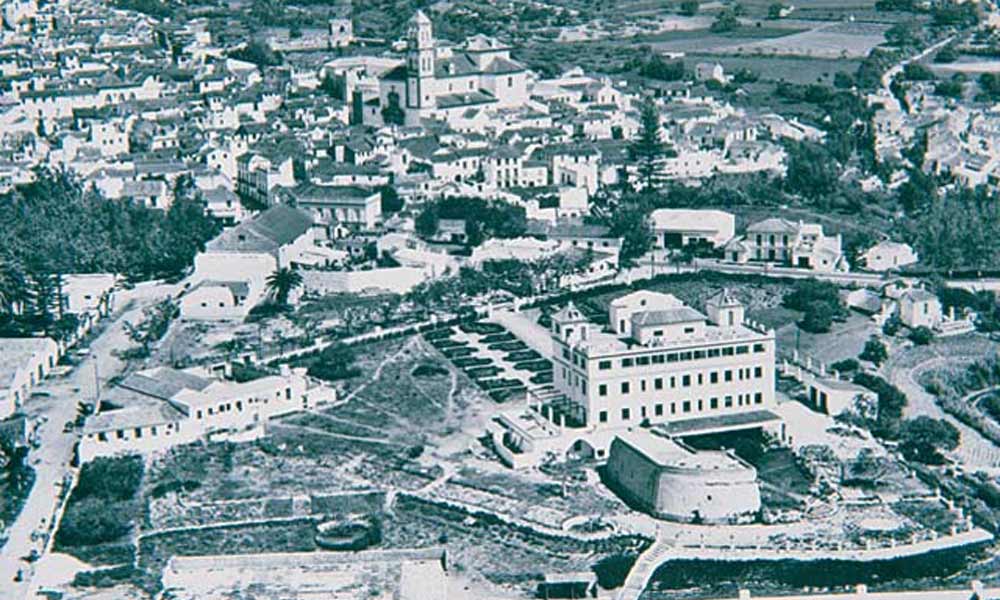 Marbella preserves the traces of a historical process that is both interesting and extensive in time. Its beginnings date back to the Roman period, though it can be said that the historic centre is the result of a Muslim settlement, where architectural remains, archaeological vestiges and testimonies by chronicles and travellers from the 12th century onwards converge, since it is from this century that Marbella began its development to the north with calle Ancha. One century later it spread to the east with Barrio Nuevo, around what is now calle Málaga, where Cruz del Humilladero is located.
Where to park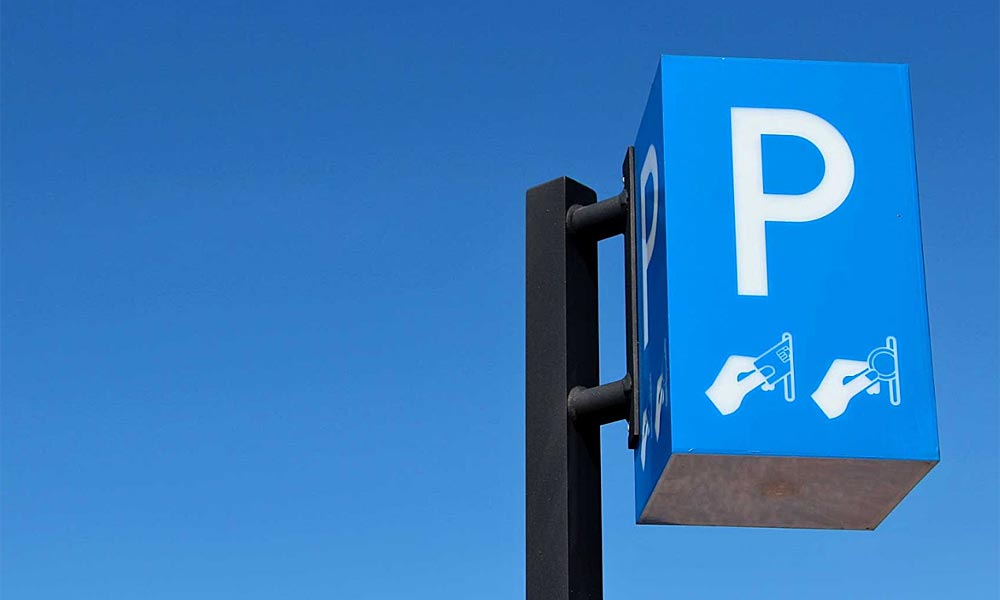 Parking in Marbella is complicated and more so during the summer season, which is when there is a greater number of tourists. The best way to not waste time is to use one of the car parks that exist in Marbella. As a general rule, we have to say that the car parks are expensive, but bear in mind that you are in Marbella and are going to save quite a lot of time. Here are some places to park your vehicle.
Plaza de la Victoria Car Park
The Plaza de la Victoria Car Park is the most suitable option for those who are going to visit the  centre of Marbella, since from here you can walk via the promenade and you will also see the famous Alameda and Avenida del Mar.
It has to be said that if there are no places at this car park, you only have to keep driving a little more in the direction of the Municipal Market and there you will find the Avenida del Mar Car Park, which we will talk about below.
Avenida del Mar Car Park
This car park is located behind La Alameda Park, a few minutes from both the beach and the old town. This makes it perfect for those who decide to visit this part of Marbella. You enter via calle Macintosh and calle El Fuerte.
El Mercado Car Park
This public car park, as its name indicates, is located at the Municipal Market, right in the heart of the old town, in the very centre. Its entrance is on Avenida del Mercado, while the pedestrian approaches are on calle Quevedo, at Plaza del Mercado and, of course, inside the market.
Amare Car Park
The Amàre Marbella Beach Hotel car park is located next to the sea and its approach can be found on calle Francisco Pedrazuela. It is a few minutes from the historic centre and so is the perfect option if your intention is to visit Marbella's most attractive sites or enjoy a day of sun on the beach.
Things to see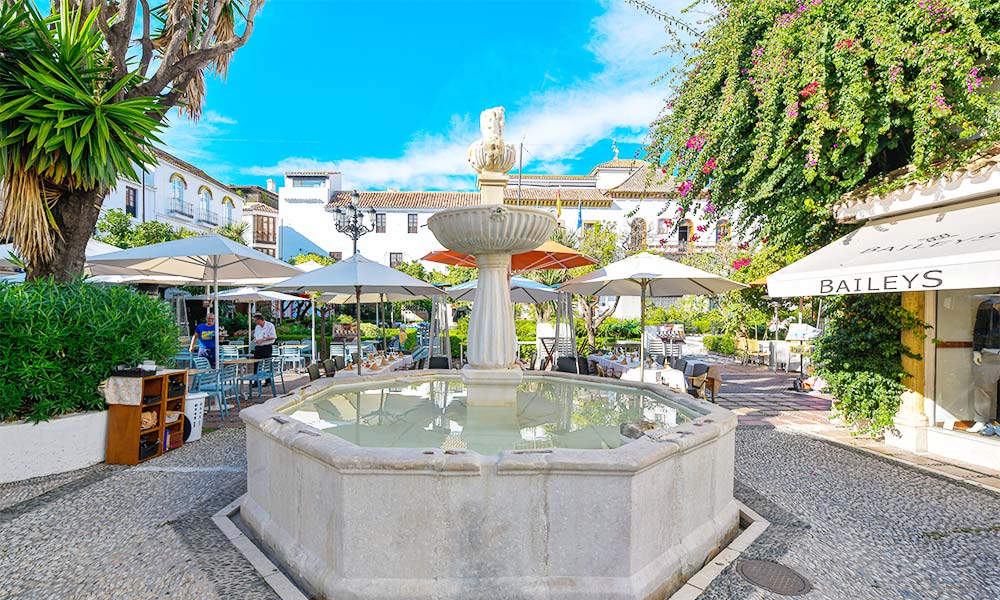 Plaza de los Naranjos
This square is indisputably the heart of Marbella old town. Here you can enjoy some of the city's most beautiful monuments.
While the old town is full of squares and beautiful corners, this square has something captivating, albeit hard to explain.
Alcazaba and walls
The Alcazaba is one of the historical elements that can still be enjoyed in Marbella. This construction shows different architectural elements that include Roman traces. As all fortifications, it was used as a defensive means until the Christian Reconquest, when it became an important coastal watch point.
Some of the towers that are preserved in the fortress walls were given names like Torre del Homenaje, Torre Blanca, Torre de la Campana, Torre de la Puerta de Hierro, etc.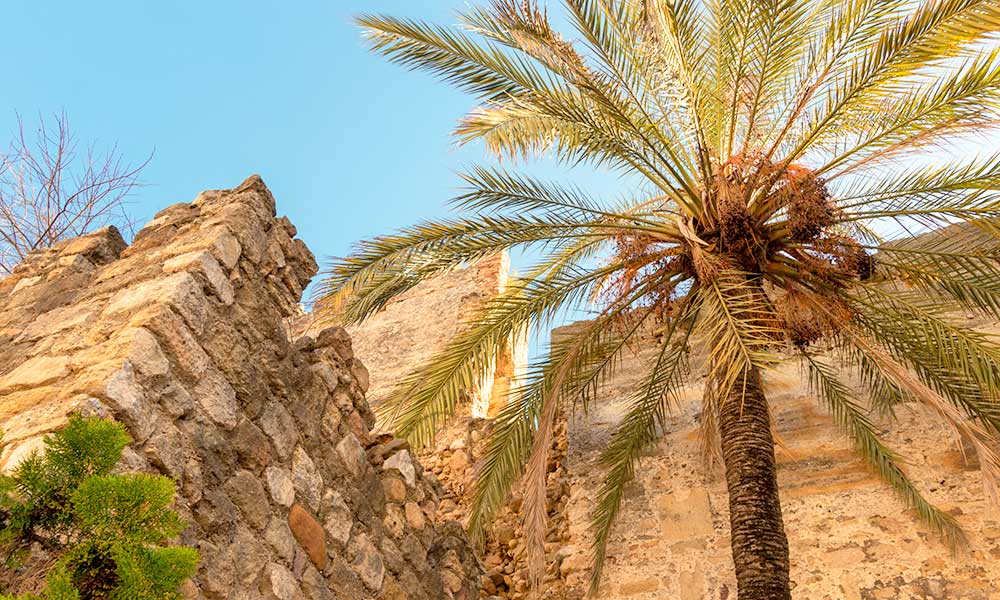 Marbella Castle
The Arab Castle is located a short distance from Plaza de los Naranjos and from the Church of the Incarnation. It is a Muslim construction that was erected by Abderraman III, and of what is currently visible, two towers and the College of Our Lady of Carmen today stand where the arms yard was. It has also been a Site of Cultural Interest since 1949.
Magistrate's House
The Magistrate's House is the most treasured monument in Marbella's old town. Its architectural style is late Mudejar gothic. As its name suggests, the building was the residence of the Magistrate. Today, its ground floor has a restaurant specialising in Mediterranean cuisine.
Plaza Puente Ronda
This square is a must-see in Marbella. Its particular attraction are its colours and ambience. In earlier times, it was one of the three existing approach roads the city had.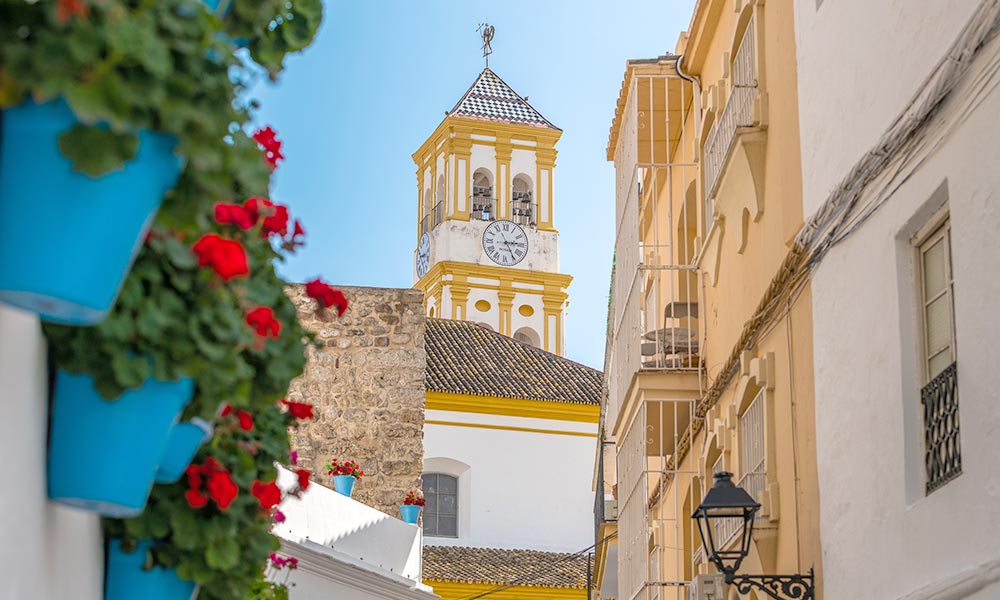 Plaza de la Iglesia
Plaza de la Iglesia is one of the most beautiful squares in Marbella's town centre and a must-see for visitors. It also often hosts events such as markets and concerts.
The added value of this area is the Church of Our Lady of the Incarnation on one side of the square and the ruins of the walls of the old castle on the other.
Plaza de la Victoria and Plaza África
These two squares are the most practical entry points for visiting Marbella's centre. Plaza de la Victoria has special charm, full of leafy trees and is also the best place to get tapas.
Conversely, Plaza África is a must-see for visitors walking from Alameda or Avenida del Mar.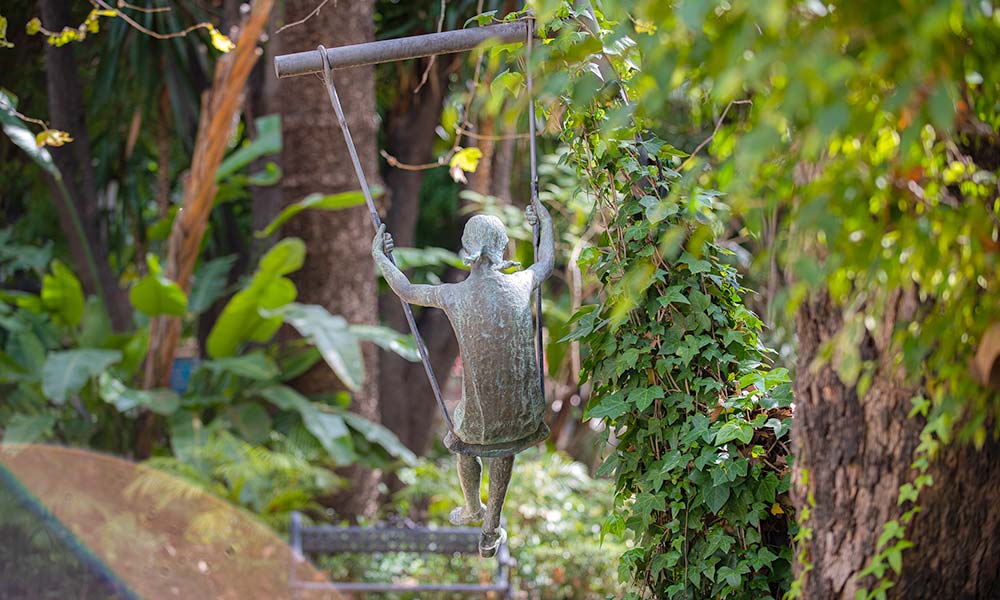 Parque de La Alameda (La Alameda's Park)
Located in the downtown area, in front of the city's old town, it is one of the city's historic green areas and the most ancient pathway. It offers a small botanic garden and traditional meeting areas.
Vigil de Quiñones Park
Vigil de Quiñones Park is a forest park that combines exuberant vegetation with amenities for children and adults. Right at the entrance, tourists will find a petanque court, a multi-use track and a football pitch, in addition to a recreational area and cafe.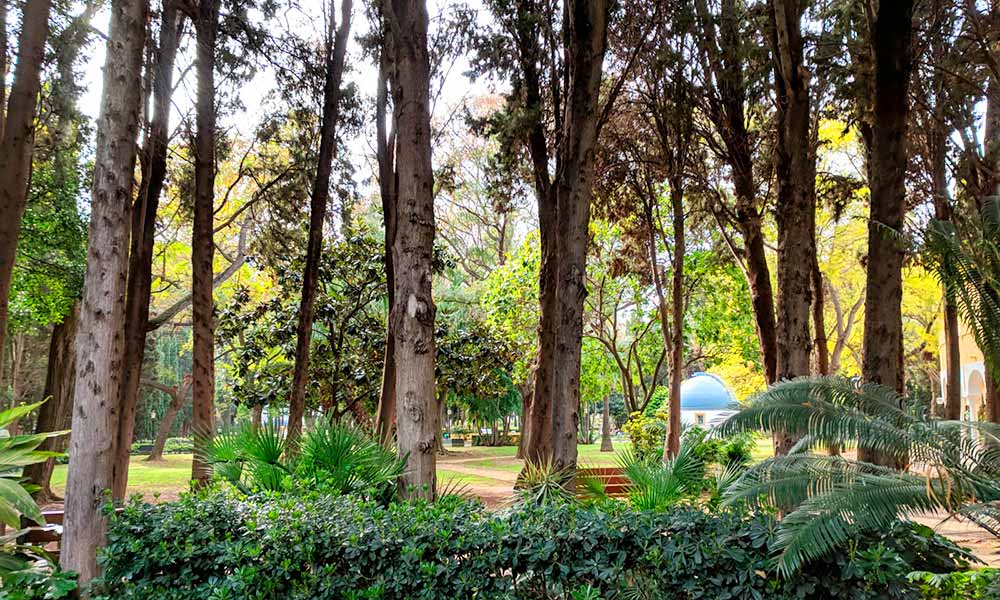 Arroyo de la Represa Park
At just over a mile long and with a surface area of almost 59,000 square feet, Arroyo de la Represa Park is the ideal place to spend a fun day, since it has two artificial lakes, sports tracks and a kid's play area. It is also home to the Bonsai Museum, one of the places you must visit when in Marbella.
This park is perfect for relaxing and strolling… a place where you can disconnect in the very heart of Marbella.
Parque de la Constitución
Parque de la Constitución is characterised by enjoying abundant vegetation and having a very pretty, albeit small, astronomical observatory. It also has an auditorium that often hosts shows.
Things to do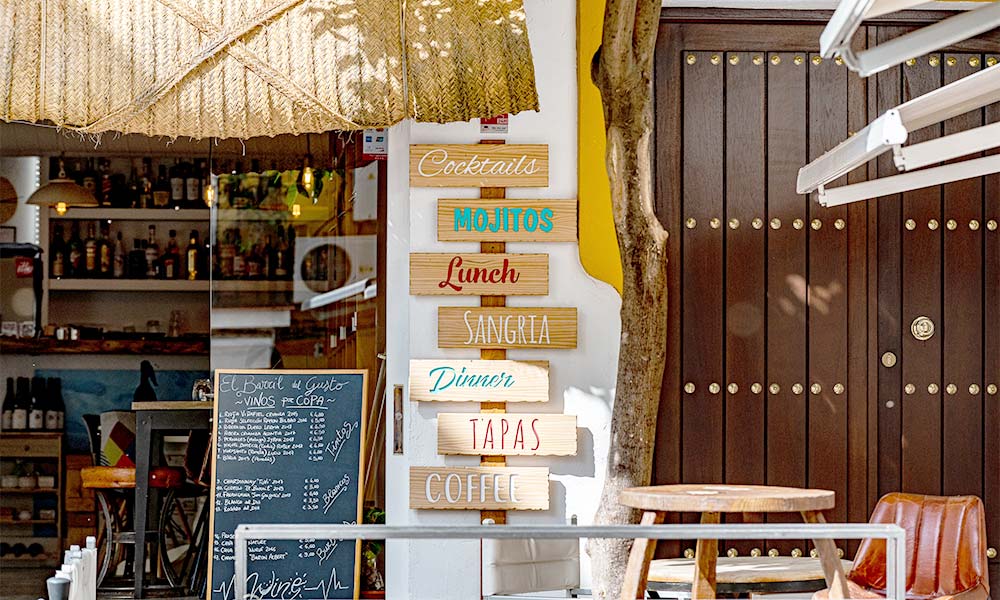 Tapas hopping
Marbella's historic centre is one of the best places in Marbella to have a beer or a glass of wine while you enjoy some Basque style pinchos, market and seafood cuisine, or Cordoba or Asturian dishes. They have it all here. In the capital of the Costa del Sol you will find everything from small local bars to designer bars. There are options for all tastes, so here is a small selection of places where you can stop and enjoy a snack.
Taberna de la Niña del Pisto
At the Niña del Pisto you will enjoy pleasant service, with the option to have some tapas at the bar or sit at one of its tables and eat at a slower pace. Whether you go for the bar or its restaurant area, we advise you to not leave without trying its pisto with egg, salmorejo (Andalusian style gazpacho) and bull's tail.
Bodegas La Venencia
La Venencia is a mythical place in Marbella because it has been offering the best products for over 30 years. This place looks like an Andalusian bar, which gives it a special charm, though what customers will love are its Iberian products. This takes nothing away from its other gastronomic offerings, such as bull's tail and lamb chops.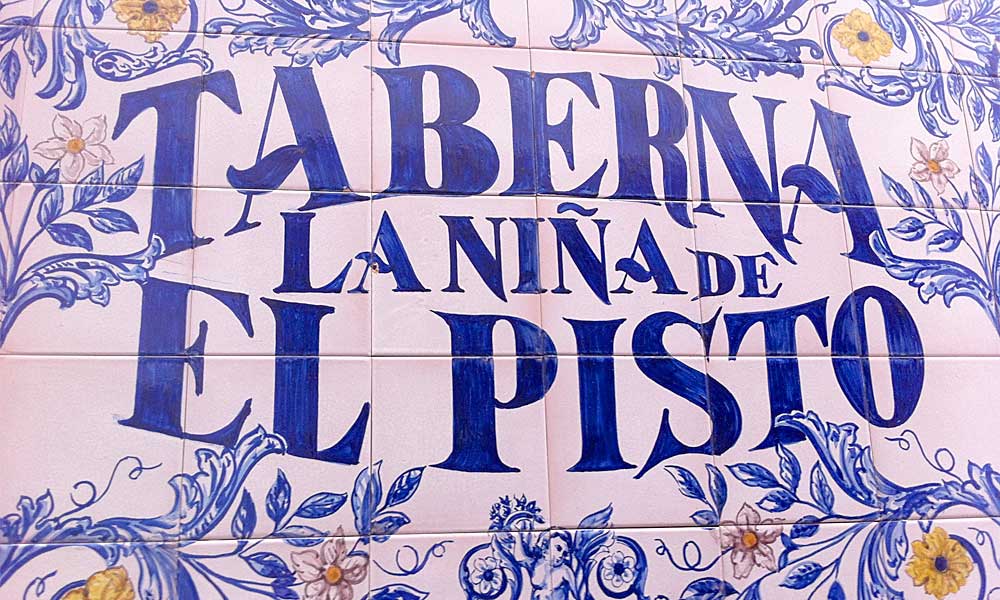 Lobito de Mar
This list would not be complete without Dani García's beach bar. A highly recommended option for all those who want to enjoy the best seafood and fish.
Back
Back is a proposal where you can try dishes and tapas that are traditional, but reinvented in a modern style. At Back, special attention is paid to the details, from the aesthetic to the service. Here you can choose from having a drink at the bar to enjoying lovely food in its amazing dining room or enjoying the view on the terrace. Be sure to visit and you will see why you will not be disappointed.
Bodega San Bernabé
Bodega de San Bernabé is one of the few typical Marbella bars still remaining today. It is the perfect place to enjoy a glass of vermouth with a tapa made from its delicious preserved foods, Iberian cold cuts or sausages. If you are wondering what we recommend, we will say that you can't leave without trying the salmorejo or the combination of salted and picked anchovies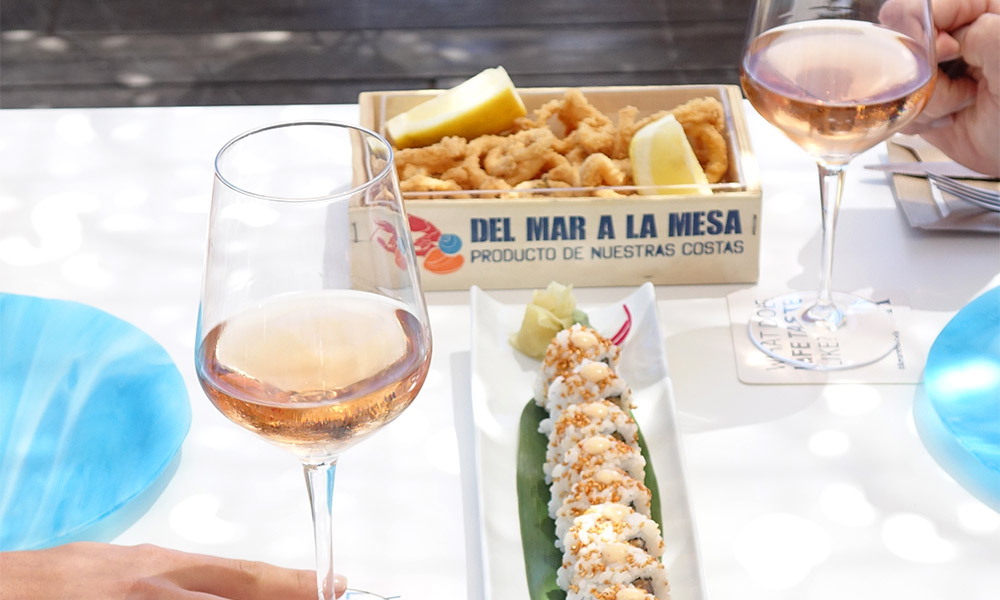 Where to eat
Looking for somewhere to eat in Marbella old town is a pleasure because there is a wide range of restaurants.
You will find places to eat on any alleyway, though there are three ideal zones to use as a reference: Plaza de Los Naranjos, Calle Ancha and Calle Tetuán, and Calle Virgen de los Dolores and Ortiz de Molinillo.
Témpora Restaurant
Témpora Restaurant offers international cuisine in an intimate, quiet setting. One of its strong points is its friendly and very efficient service
At Témpora you will enjoy a romantic, charming ambience. We recommend it if you want to enjoy a great dinner in the most pleasant of settings.
Calle Tetuán, 9, 29601 Marbella
Tel:: +34 952 85 79 33
Google Maps
Skina Restaurant
Skina is a restaurant with 1 Michelin star that offers Mediterranean and traditional cuisine. It has to be said that, while the restaurant is small, its decor and the waiters' manner will make you feel at home.
Calle Aduar, 12, 29601 Marbella
Tel:: +34 952 76 52 77
Google Maps
Zozoi Marbella
Zozoi de Marbella offers international dishes with a menu primarily focusing on tourists, so you can enjoy a variety of cuisines from Italian to Thai and Asian.
At this restaurant, much care has been taken with both the decor and the service, which is why the establishment is particularly cosy.
Plaza Altamirano, 1, 29601 Marbella
Tel:: +34 952 85 88 68
Google Maps
The Farm
This restaurant is proud to offer slow food, a concept of cuisine based on fresh, organic produce. It is located in one of the oldest houses in Marbella that dates back to 1502.
At weekends, flamenco shows are put on in its charming Andalusian courtyard, which with its geraniums and wooden chairs becomes an outdoor jewel for lovers of what is "typical Spanish."
Plaza Altamirano, 3, 29601 Marbella
Tel:: +34 952 82 25 57
Google Maps
Restaurant in Marbella's old town
16 tapas bars and restaurants in Marbella
Nightlife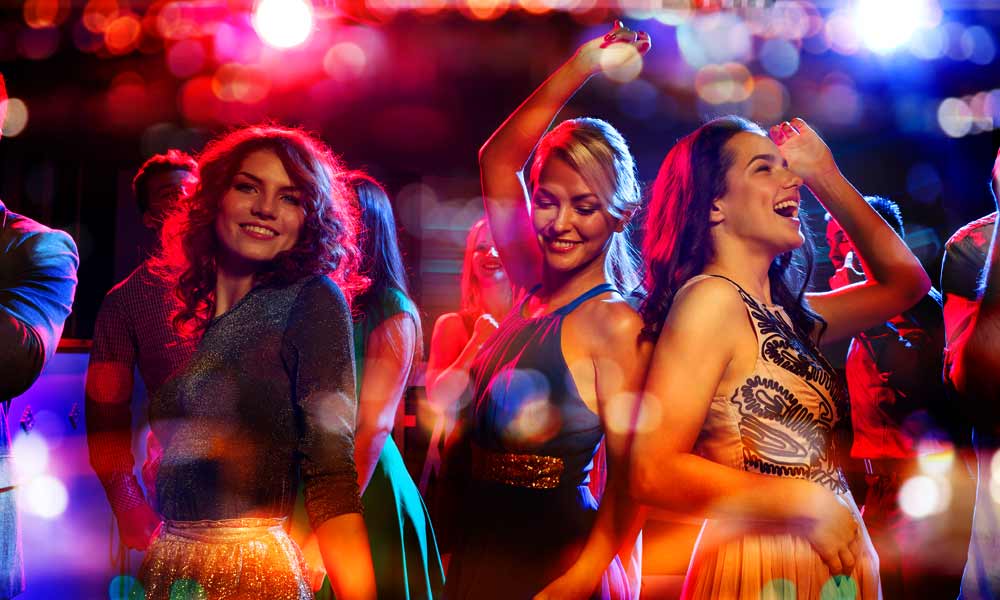 Marbella's old town is perfect for those looking for bars with a relaxed, friendly atmosphere. This place is ideal to start the night, since many decide to start here and then move onto the Marina and stay out until dawn.
Azabache Karaoke
This place is perfect for spending a pleasant and fun night. It's easy to understand why it has been open since 2005. It is located on Camilo José Cela and is the place for karaoke lovers, since it has over 50,000 songs to choose from, both old and new, and last generation sound equipment. They also usually put on competitions so you can pass the mic and have a laugh, and, who knows, maybe you will be discovered by a promotor and end up a famous singer.
Calle Camilo José Cela, 2, 29602 Marbella, Málaga
Tel:: +34 952 77 92 08
Google Maps
Indian Kopas
This small bar, situated in a quiet part of the historic centre, has a terrace and a young clientele that seeks a complete offering at very competitive prices.
Calle Jacinto Benavente, 5, 29601 Marbella
Tel: +34 722 77 55 75
Google Maps
Shops in Marbella old town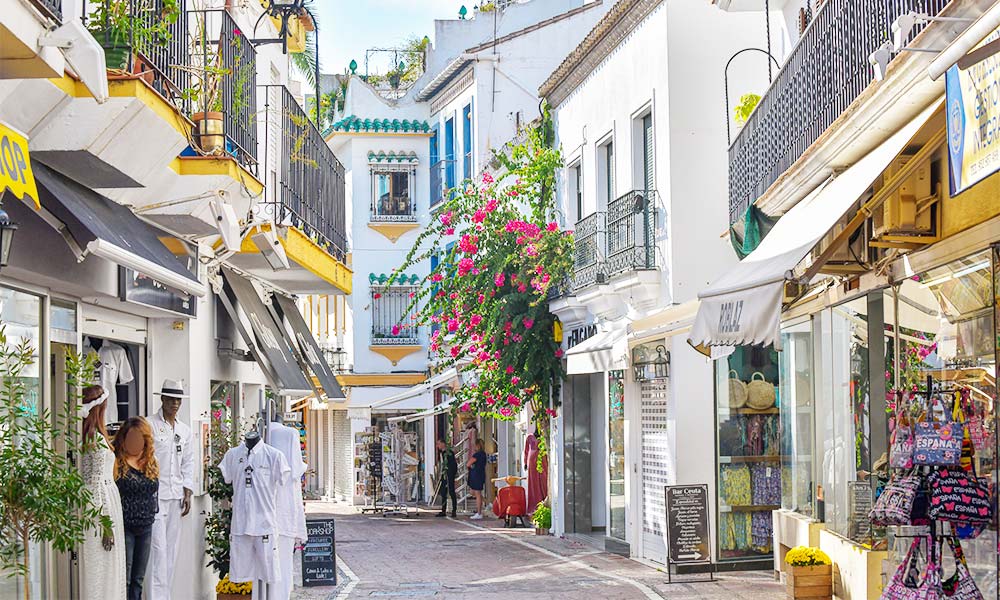 In Marbella's town centre, you can enjoy exploring the unusual, small family shops; a mix of traditional and new shops, whose hand-made jewellery and clothing you will love.
Each corner has a surprise. There are specialist shops offering souvenirs, olive oil, local pottery and lace, all mixed with historic architecture. A delight for the senses.
D. Oliva
A beautiful shop specialising in Spanish olive oils and other products such as vinegars, salts and spices. It also has a line of organic cosmetic products made with extra virgin olive oil.
Calle Nueva, 9, 29601 Marbella
Tel: +34 952 76 67 44
Google Maps
Vinacoteca Castillejos
If you are a lover of Bacchus' liquor, this specialist premises offering a wide range of wines makes an ideal stop to get some recommendations and a gift to take home. With a strong commitment to wines from Málaga, Andalusia and Spain, and a gourmet food section.
Calle Castillejos, 4, 29601 Marbella
Tel: +34 952 77 36 25
Google Maps
Vintage Deja Vu
A shop with countless vintage treasures that will take you back to the most iconic times of the 20th century. At Vintage Déjà Vu, which has been around for over two decades, you can choose from a variety of fashion items such as bags, dresses, accessories and shoes.
Calle Pedraza, 8, 29601 Marbella
Tel: +34 635 87 54 11
Google Maps
Tatin Children's Boutique
This shop is the meeting point for parents interested in finding sophistication, trends and own designs, all within the children's universe, which is hard to do, but something that this shop has been able to achieve perfectly. So if you are a parent or just want to buy a children's gift, this shop is the right option for you.
Calle Pedraza, 2, 29601 Marbella, Málaga
Tel. +34 952 77 43 91
Google Maps
Marbella Old Town Open Shopping Centre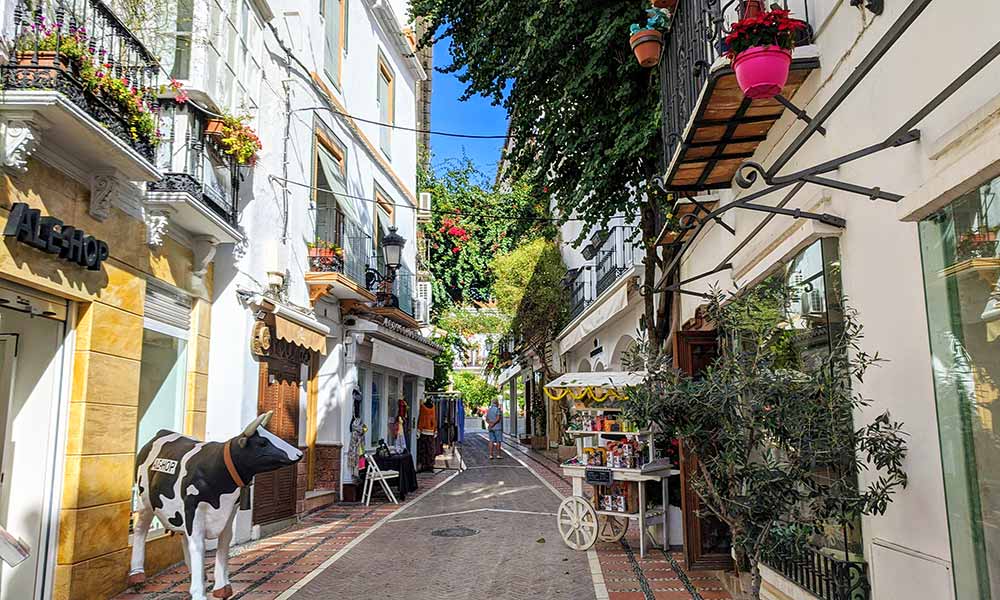 We could not talk about shopping in Marbella's centre and not mention its open shopping centre, a space made up of over 400 businesses, including shops, bars and restaurants.
Here you can do your shopping and enjoy some down time as you walk through the narrow streets and pedestrian squares, all surrounded by a 9th century wall and numerous 16th century churches and chapels, among many other things.
Marbella Old Town curiosities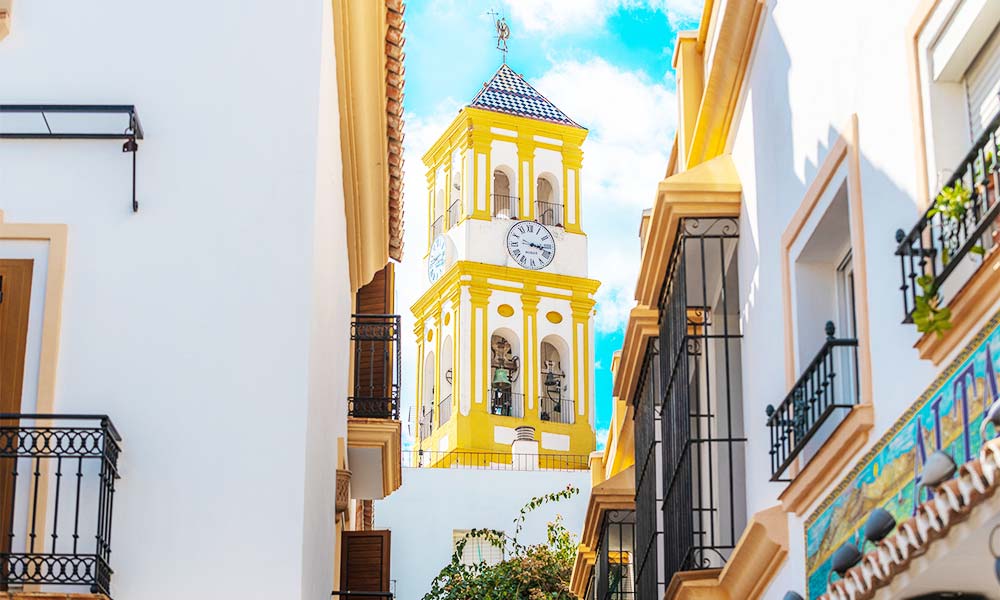 The treasure of Mustapha
Legend has it that in a chamber of the Barbican of Marbella Castle, there was a treasure enclosed in clay vessels, whose whereabouts were known only by Mustapha, the "charmed Moor." Whoever was brave enough to try to get it would have to go three nights in a row to the place where a huge bull would be waiting, a large snake and finally on the third night, they would receive the precious treasure from the hands of Mustapha.
The hidden panelling of El Hospitalillo
The Chapel of San Juan de Dios, popularly known as "El Hospitalillo" and built in the 16th century by order of the Catholic Monarchs, hid Mozarable panelling for centuries, which only came to light in the mid-20th century.
The cross of Calle Málaga
A cross located on Calle Málaga shows the exact spot where, according to tradition, the Muslim governor of Marbella, Aguneza, handed over the keys to Ferdinand the Catholic on the day of the city's reconquest on 11th June 1485. Each year on this date, which is a festival in Marbella, the day of its patron saint, San Bernabé, is celebrated.
So do you know of any other?
And the rest is for discovering…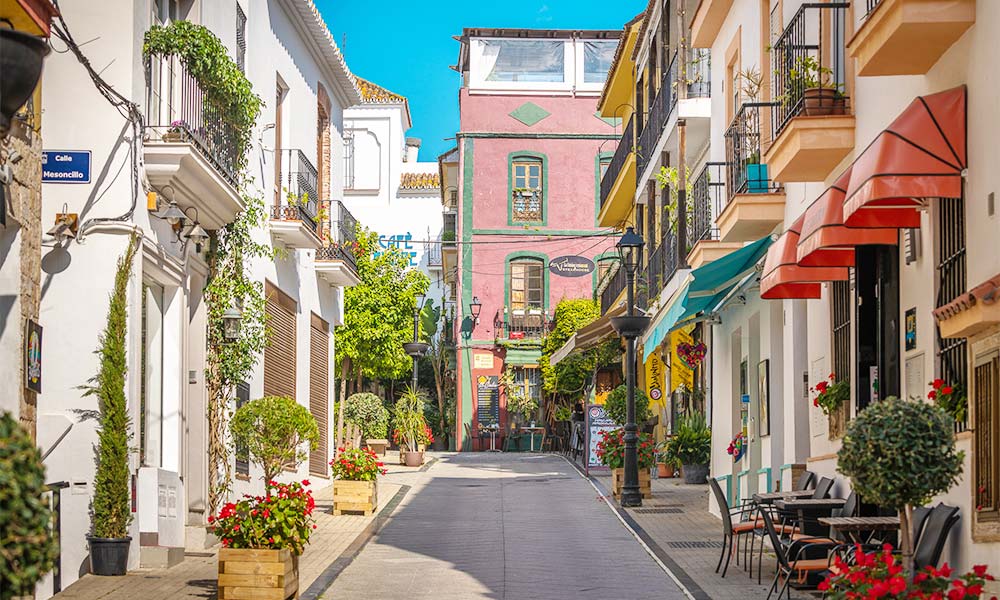 If you really want to enjoy Marbella's old town, we recommend you throw your map into the first bin you find and stop for a second, since the best way to enjoy this marvellous enclave is to just wonder around its streets without worrying about where you are going or how long it will take you. Walk and take in its relaxed atmosphere.
In summary, deciding what to do and see in Marbella's old town beforehand can help you and give you a general idea of what you will find, but the best advice we can give you is to just come.